18 avril 2017,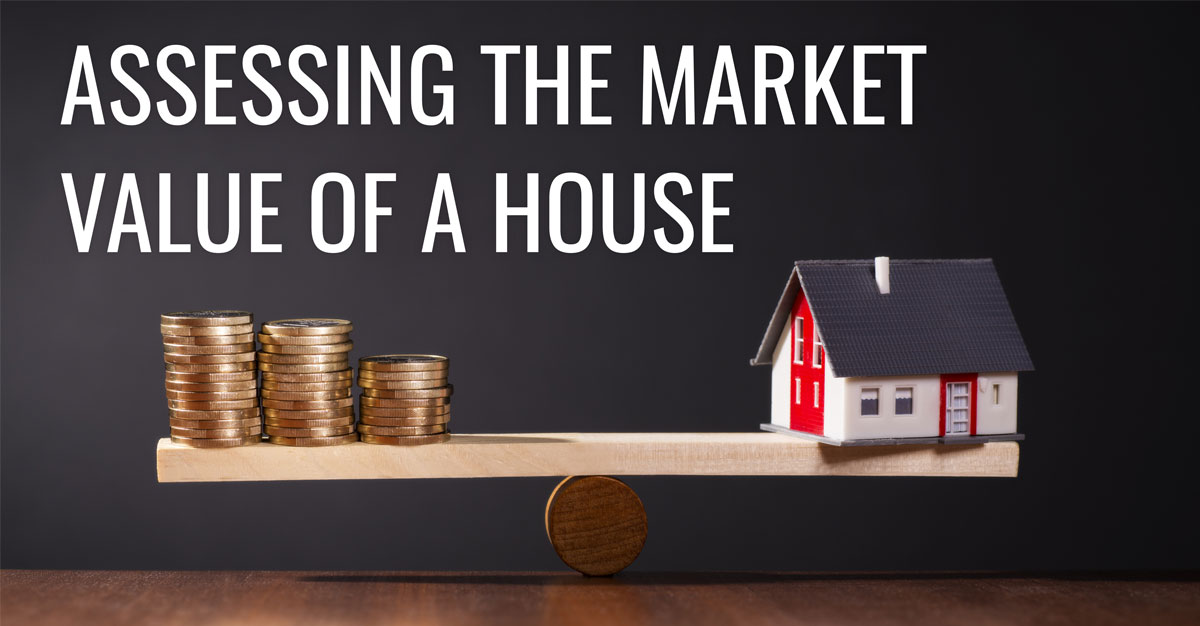 Homes Values : What is my home worth
So you want to sell your house and want to know how much you should sell it for.
When determining the fair value of your home, you should NEVER:
Base it on wishful thinking
Use the price you bought it for
Ask a psychic
Use your tax assessment as basis
Calculate replacement value with depreciation
These methods are neither fair nor accurate. It is very important to price your home accurately before you put your house in the market.
WHY PRICING A HOME ACCURATELY IS ESSENTIAL TO SELLING A HOUSE
As a home owner, it is natural to want to get the most out of a home sale.  But overpricing your house can have disastrous consequences.
Buyers buy a property based on price.  If your asking price is unreasonable, your house can be in the market for a very, very, long time.
For this reason, it is advantageous to use a real estate professional to assist in determining the fair market value of a property.
Home sellers beware – buyers also do their homework before buying a house.  They hire a real estate agent to help them find ideal properties to buy and to check if listing price is fair and accurate based on market comparables.
Buyers search for properties to buy usually within a set price range.  If your house is overpriced, many buyers can skip your house altogether, resulting in many missed opportunities.
If a house stays too long in the market, it can eventually sell for less than market value.
UNDERSTANDING LISTING PRICE, TAX ASSESSMENT, AND LAST SALE PRICE
While looking for sales figures from home listings, you will need to keep a few things in mind.
Listing prices are not final
You may be tempted to check listing prices of similar houses in your area.  It would be a mistake to use this for pricing your own property.  These properties haven't sold yet and may not even sell for the listing price.  In real estate, there is only one price that matters – the price the buyer actually paid for the property.
You can, however, study listing price and final selling price to guide you.
Assessed Values vary and are generally lower than market value
Assessed value from the tax office is also not accurate.  They vary significantly from one area to another. They are also usually lower than market value.
Tax assessment values are rarely the same as market value because assessors don't adjust values to align with current market value.  Since market conditions change rapidly, assessed values don't catch up.
Last Sale Price is Too Long Ago
Like tax assessments, the last sale price should also never be used as basis for current selling price.  For one thing, if the last sale price was more than 6 months ago, it is hardly relevant.
SET SELLING PRICE BASED ON MARKET COMPARABLES
There is only one sure way to assess the market value of a house – by using market comparables.
Market comparables, also called comparable sales, are the most recent sales figures of houses located in the same area of the same size and age.  This is the method used by professional real estate agents for determining the selling price.
For example, two houses in your area that are similar to yours have sold for $110,000 and $125,000 in the last six months.  The market value of your house will be approximately $110,000 to $125,000.  Home prices could also vary due to condition of the house – one may be in perfect condition while the other much less perfect.
Where to get Market Comparables
In using market comparables, ensure you are comparing apples to apples.  While this is not an exact science, market comparables will definitely guide you in determining a reasonable value for your house.
How can you obtain market comparables to use for setting your home's price?
1. Enlist the help of a Real Estate Agent
A real estate agent is the quickest source of market comparables.  A licensed agent or broker has access to tools to obtain prices of recent home sales.
When you choose a real estate agent to sell your house, he will discuss the listing price.  Don't be swayed by the promise of a high listing price. As the industry is competitive, some agents may try to persuade you to list your property by dangling a high asking price.  Rather, ask the real estate agent to show you market comparables to support the selling price.
2. Make a Comparative Market Analysis
You can calculate your home's value with a comparative market analysis. You will need to compile information from sources such as REALTOR.ca – a real estate platform showing residential and commercial listings from different real estate boards in Canada.
Search for homes in your area with same description. If you are selling a townhouse, a condo, or a single family home, search for the same type of property. They should be no more than 8 km radius from your home.
Narrow your list to properties with the same square footage.
Narrow your list to properties with the same amenities (swimming pool, number of bedrooms). Eliminate older or newer properties.
Check properties sold within the last 3-6 months. Condition of the house also affects home price.
Calculate your home's value by dividing the sales price of comparable home by square foot. This will give you the price per square foot.
Example:

| | | |
| --- | --- | --- |
| Property Square Footage | Sold Price | Price Per Square Foot |
| 2500 Square Feet | $200,000 | 200,000/2500=$80 |

Multiply your home's square footage by 80 to obtain approximate market valueIt is important to keep in mind that in working with comparable sales, it is assumed that the house is in average condition.  In this case, current market value if your home is 2300 square feet is $184,000.
Adjust your home value considering amenities (new kitchen appliances, fireplace, etc.)
Active and Expired Listings Can Tell you More
Active and expired listings can give you a clear picture of the market.
When you look at active listings and divide that by the rate homes have sold for a given period, you will see if you are selling in a buyers' or sellers' market.
If you are selling in a sellers' market where demand is high and supply is low, you can afford to price a house higher.
On the other hand, expired listings can give insight regarding the range of value for homes under a certain type. You will wonder why a listing didn't sell and one of the most common reasons is overpricing.
Sold, active, and expired listings in your area can help you make a balanced analysis of the market that can help you to realistically set your selling price.
3. Free home appraisals online
A new online service offers free home appraisals who want to know the value of their homes or even what a neighbor's home is worth.
By simply putting in the street address and relevant information such as the number of bedrooms, bathrooms, and year it was built, sites like Zoocasa provides an appraisal for the property.
A downside to online home appraisals is that it doesn't factor in any improvements a homeowner may have done which can vastly increase the value of a house.
However, it does give a consumer more options and choices and that is always a good thing.
4. Professional Home Appraisals
A professional appraisal can also be done on your property to get current market value. A home appraisal is a professional and unbiased estimate of fair market value of a home.  Sellers can also obtain a home appraisal to determine a fair and accurate selling price.
Home appraisers inspect the house and use standard valuation methods such as cost approach or sales comparison approach.
Home appraisals start at $350 plus HST but can go for over $500 plus tax.
THE COST AND BENEFITS OF PROFESSIONAL HOME APPRAISALS
Depending on the size of the property, an appraisal can provide an up to date current market value of a house.  Costs range from $300 to $500, plus tax.
A home seller may wonder if it is a good idea to get a professional home appraisal especially under these scenarios:
Home seller is making a private or DIY sale and wants to determine market value
Home seller does not agree with the suggested listing price of the real estate agent
Home seller has received different opinions from real estate agents and want to get an unbiased evaluation
Pricing is one of the most important and most difficult tasks in selling a property.  As a seller, you need to make sure of the price to sell the house as quickly as possible for the right price.
Professional home appraisals can be a reality check especially for sellers doing a For Sale By Owner.  It can provide an objective valuation that can help them to set a fair selling price.
Under some pre-listing conditions, however, a professional home appraisal may not be worth it.
REASONS HOME APPRAISALS MAY BE A WASTE OF MONEY
1. Objective valuations are not always possible.
If you ask 3 different appraisers, they may give you 3 different home values.  The truth is that appraisers don't determine the price the house will sell for, the market does.  In new areas, it is easy to be objective but in the suburbs where housing inventory tends to be older and neighborhoods vary significantly, comparison is more difficult.
2. Real estate agents can provide fair market value free of charge.
Real estate agents can do a pretty good job of providing sellers with fair market value.  Sometimes, they can do a better job because of their experience in selling properties in the same neighborhood.  They also have access to the same tools that appraisers use such as tax records, MLS, and comparable sales.
3. Buyers don't care about a seller's appraisal.
Potential buyers won't put much stock in a seller's appraisal.  They will prefer that their agent provide them with their own recommendation.  Even if the appraisal is well-founded and reasonable, sellers won't care.  In the same breath, the buyer's lender will also want to conduct their own appraisal.
4. Real estate market conditions change too quickly.
If you get a home appraisal now and sell your home in 4-5 months, the data won't be relevant.  Interest rates, housing inventory, and economic conditions can dramatically change the picture very quickly.
The bottom line: a home seller may need to get a home appraisal if selling without a real estate agent or when the seller is sure the recommended selling price is totally wrong.
Otherwise, you can save your hard-earned dollars and let your real estate agent do his work.
REASONS WHY SOME SELLERS OVERPRICE A PROPERTY
Overpricing is a dangerous practice in real estate. Why do some home sellers price their homes too high?
1) Test the waters
Some sellers want to see what happens. They think they may find a buyer willing to bite the listing price and if not, they can always lower the price later.
2) Negotiation room
Home sellers expect buyers to negotiate the home sale price.  By asking for a higher price, some sellers think they can have more elbow room in negotiations.
Testing the waters and lowering the listing price 2 or 3 times during a listing period is disadvantageous to the seller.  Buyers will surely think there is something wrong with the home and will look for better homes to buy.
3) Some sellers are too emotionally attached.
Buyers don't see how much work you put into building a house.  They don't place any value on your design ideas.  Personal reasons should not influence your selling price.
Before deciding on your listing price, a home seller must ask himself these 5 questions to decide on the selling price.
Did I choose my real estate agent based on the highest selling price recommended?
Is my price based on neighborhood sales prices?
What improvements have I done recently to increase my home's value?
Are my financial needs influencing my asking price?
Am I willing to stay firm on my asking price?
Determining a fair selling price for your home is the first step to ensuring a successful home sale.
PRICING A HOME DEPENDS ON MARKET CONDITIONS
Home prices depend greatly on market conditions.
If the last 3 comparable sales in your area were at $150,000, in a buyer's market where inventory of available homes is high, your price must be enticing enough for a buyer to look at your home.  You can price your home at $149,000 and settle for $145,000.
But in a sellers' market, you can also add 10% more to the last comparable sale.  With little inventory available, sellers can ask a bit higher and sell at $165,000.
If it is a neutral or balanced market, you can set your price at the last comparable sale.  You can check the last sale that closed in the last 3 months and if median price has gone up, you can price your house at $154,000 and it would still be reasonable.
FIX YOUR HOME'S SELLING PRICE WITH THE BEST REAL ESTATE AGENT
Qualified and experienced real estate agents can help home sellers to price their home accurately.  Some real estate agents are much better at determining home price than others. Experience counts.
You can compare 3 real estate agents to see how they can help you get the best value for your home.  With their services comes valuable help in determining the price of your home, free of charge.
Discover how a real estate agent can help sell your home in Quebec at the best price. Just fill-out the request form and you are sure to get connected to qualified real estate agents in your area.  Our proposals are no obligation and totally free.