Are you looking for the best real estate broker in Kitchener to buy a house or sell your home?
You are doing the right thing. A good real estate broker can do much to make sure your real estate project has the best possible results.
But how do you find the best real estate brokers in Kitchener without wasting too much time on the phone or going from one agency to another?
We have designed a simple and convenient way for you to connect with qualified and experienced brokers in just 2 minutes.
Fill-out our quick online form and receive at least 3 offers from Kitchener real estate brokers, free of charge.
Why do you need a real estate broker to sell a house in Kitchener?
Whether you have decided to buy a house or sell your home, you need to get a real estate broker right away.
From the very beginning of the process, critical decisions are made which impact significantly on how successful your real estate transaction turns-out.  For example, if you are planning to sell your house, what is the selling price you have in mind?
The selling price is key to whether the house sells fast or stays in the market for many months, or maybe doesn't sell at all.
Unfortunately, many home owners overestimate the value of their home because they feel emotional about the sale.  They place a value on things that are not important to buyers and this could mislead them into putting a price too high and turning away potential buyers.
Your real estate broker will assess your home's best price based on market comparables, the condition of your home, etc.  Market comparables are sales data of homes in your area that have sold in the last few months.  This gives an accurate picture of fair market value of properties that would help to set the right price for your property.
The purpose is to appeal to as wide a market as possible so your house sells as soon as possible for the best price.
Many other critical steps quickly follow as soon as a selling decision is reached. Your real estate broker will help you with preparing the home for viewing of buyers, hiring a professional stager if needed. Your broker will also prepare the best marketing strategy based on your location and ensure that appealing photographs of your home are used in marketing online and offline.
Your real estate broker will also take care of listing your property on the MLS so that other agents and brokers as well as buyers have quick access to your listing.
Throughout the process, your broker will be receiving inquiries, entertaining offers to purchase and negotiating with buyers, until the sale is closed.
Reasons why Home Buyers in Kitchener Shouldn't Be without a Broker
Is it easy to buy a home in Kitchener? Can you buy a home without using a broker?
Buying a home in Kitchener is not something that should be taken lightly. It is a huge decision that will have an impact on your future finances and lifestyle. It must, therefore, be approached with all seriousness, careful planning, and consideration.
It is not legally required to have a broker when buying a home. However, the many advantages you can obtain from using a broker makes it the prudent and smart choice.
A real estate broker will help you narrow your choices to the best neighborhoods based on your budget.
Your broker has access to listed properties as well as properties for sale that are not listed yet.
He has an extensive network consisting of other brokers and agents and real estate professionals.
He can refer you to a mortgage broker, a lawyer, or a home inspector, if needed.  He will work with other agents representing sellers.
He is very knowledgeable about the legal aspects of real estate transactions and will make sure you are protected.
He has a fiduciary duty to inform you of any relevant information about the property to help you make the right decisions.
He will inform you of the home's history, future developments in the area, and other important information you need.
He will be available to you for consultation and to answer any questions you may have about your real estate needs.
He will negotiate the best price for the property you choose and will make an offer that will benefit you.
In fact, there are no real disadvantages to hiring a real estate broker for buying a house.  You receive expert and professional services without a penny coming out of your pocket because the seller compensates your broker.
Buying a home requires a lot of time and effort. If you do it on your own, a single mistake or missed opportunity could cost you thousands of dollars and a lot of regret for years to come.
If you are seriously considering becoming a home owner in Kitchener, count on a great real estate broker from our network to make your dream come true.
How to Choose a Real Estate Broker from Kitchener
Choosing your real estate broker from Kitchener is probably the most important decision you need to make about your home purchase.  This is because your choice will really have a big impact on what properties you find, how much you will pay for the home of your choice, and your overall experience with your home purchase.
In order to choose a real estate broker effectively, you need to consider the following factors.
Qualifications
A real estate broker must be licensed in the province where you are buying a property. He needs to know the local real estate market where you want to buy a house and must have an extensive network of other real estate professionals.
Experience
A good broker would have years of experience behind him and has closed many successful real estate deals.
Winning Personality
A good broker has a winning personality. You must feel comfortable talking to him about your needs and concerns and will have great inter-personal skills in dealing with others.
Insurance
A real estate broker carries liability insurance and offers buyer protection.
Choose from Real Estate Brokers from the Biggest Real Estate Agencies in Kitchener
Finding and choosing the best real estate broker in Kitchener has never been easier!
Using our free real estate broker comparison, you can choose from the top-rated brokers from the biggest real estate agencies in Kitchener.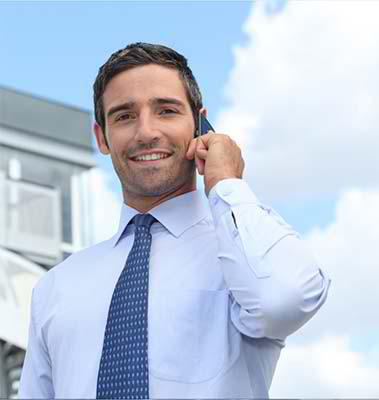 Real Estate Agent Royal Le Page Kitchener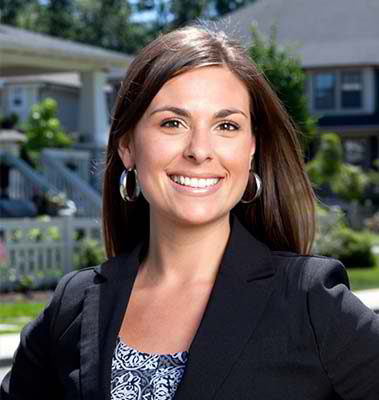 Real Estate Agent Via Capitale Kitchener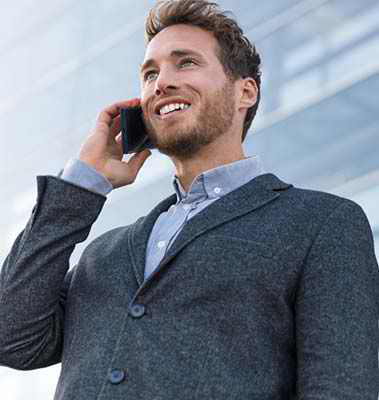 Real Estate Agent Remax Kitchener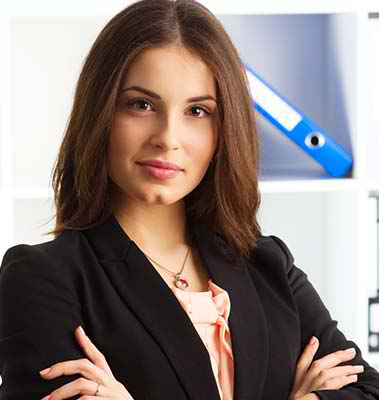 Real Estate Agent Proprio Direct Kitchener

Find the best broker today for your real estate needs, free of charge!
Compare Real Estate Broker Commission Rates
A real estate broker will not charge a buyer any commission or fees because he is compensated by the seller.
However, sellers would be very interested in knowing about how much the commission rate is.  In Ontario, the average commission rate is 5% but it is not set in stone and can be negotiable.
However, if you plan to sell your house with a broker, you need to justify any request to reduce a broker's commission. It may give the broker a negative impression if you just ask to lower his commission. You want your broker to work very hard to sell your house and you don't want him to feel de-motivated.
Some real estate agents offer a lower commission but it is important to check the services you will get in exchange for the lower rate.
The best thing to do is to compare real estate brokers using our free comparison form so you can choose the right one for your real estate transaction.
Steps for Buying a House in Kitchener
The Canadian dream is to buy a house. With tightening mortgage rules and rising real estate prices, buying a house can be more difficult than you thought. But with the right broker by your side, you will get professional advice from start to finish.
Step 1: Get pre-approved for a mortgage.
Getting pre-approved for a mortgage is your very first step because it will determine whether you can buy a house at this time. It will save you a lot of time and heartache. It will also give you the confidence you need to look at homes within your budget and to make an offer to purchase a home.
Most real estate brokers will ask you to get a pre-approval before they begin working for you.
Step 2: Find the best real estate agent or broker.
Once you are pre-approved for a mortgage, you are all set to shop for the perfect home. The next step is to find the best real estate agent or broker.  It is easy enough to do if you use our online comparison tool for real estate brokers in Kitchener. Our broker partners were hand-picked based on experience, qualifications, personality, track record, and commission rates. It only takes 2 minutes for you to find the best real estate agent or broker.
Step 3: Sign a contract.
You need to sign a contract with your chosen real estate broker or agent. The contract defines your agreement to buy or sell a house, the commission rate (for sellers), the length of the contract, the services you are entitled to get, and terms and conditions for payment, cancellation, etc.
It is important for buyers and sellers to read and understand a contract before they sign.
Step 4: Your broker assists you with your home search.
You will be guided by your broker or agent in searching for homes which you can afford.
Your broker makes an offer to purchase the home of your choice and attaches conditions you want such as home inspection, mortgage approval, and other particular requests to the seller.
Step 5: Your broker negotiates the price or conditions of the offer.
Your broker will monitor and assist with the documentation of the sale and transfer of ownership.
Throughout the process, your real estate broker or agent in Kitchener will refer specific real estate professionals to aid in your real estate transaction including real estate lawyer, home inspector, or mortgage broker.
Our Real Estate Broker Partners Serve All of Kitchener-Waterloo
No matter where you are in Kitchener or whether you plan to buy or sell a house, our real estate broker partners are here to help.
Real estate brokers are familiar with all of Kitchener and Waterloo and understand the local real estate market.
Kitchener and Waterloo are considered "twin" cities although they are separate municipalities.
Kitchener has 10 wards while Waterloo has 7 wards.
Contact a real estate broker in our network to help you buy or sell the perfect home in the city of Kitchener or anywhere in the region.
Take 2 minutes to fill-out our online request form and get started in your search for the perfect real estate broker for your project.