Buy or Sell with the best real estate agents in Sherbrooke and Magog! Better Way to Find and Compare Brokers in Your Region
Whether you are a buyer or a seller wanting to carry out your project in Sherbrooke or Magog, you probably know that the most effective way to ensure you get the maximum value for your home is to team up with a good broker. Yet, too many buyers and sellers make the mistake of choosing a broker or agent randomly or with little thought.
Why is this a mistake? How can you guarantee getting the best deal without hiring a qualified real estate professional who knows how it should be done and is experienced in real estate transactions? It would be like going in blind-folded.
This is why you absolutely MUST COMPARE several real estate brokers. Well, we can almost imagine you saying, "yes, but it takes too long and I need it done quickly". Fortunately, we have designed a new and better way to search for the best brokers in your area that takes only 2 minutes or less.
By filling-out our short online request form, you will receive multiple offers from the most qualified real estate brokers or agents in your area. You can quickly compare their experience, track record, services, and commission rates without leaving the comfort of your home!
Take Advantage of Our Free Broker Comparator Today!
Compare the best Brokers from the biggest Real Estate Agencies in Sherbrooke and Magog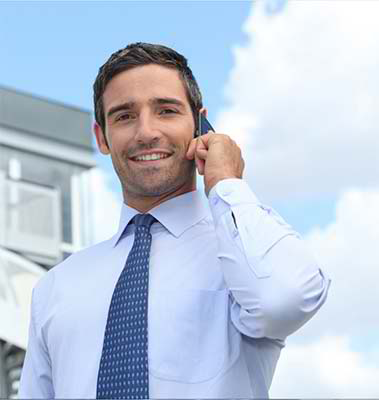 Real Estate Agent Royal Le Page Sherbrooke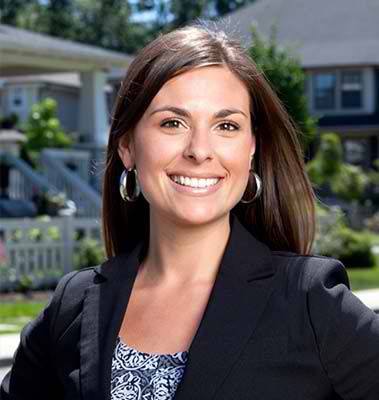 Real Estate Agent Via Capitale Sherbrooke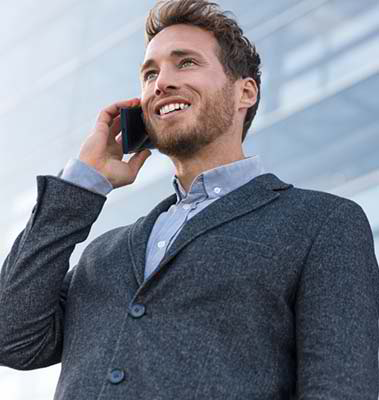 Real Estate Agent Remax Sherbrooke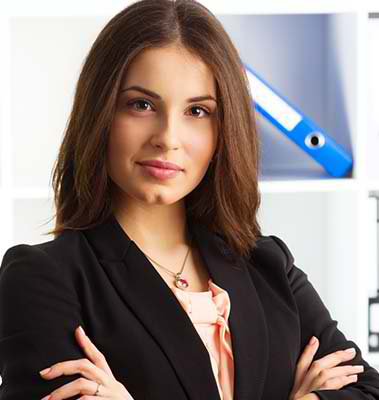 Real Estate Agent Proprio Direct Sherbrooke

Why should you trust Real Estate Brokers from our network?

Well, you are probably wondering why you should trust our partner real estate brokers for your project. We carefully select the cream of the crop to be part of our network because we want users to get only high quality services from qualified and experienced brokers. We also invite our users to rate their brokers using a satisfaction survey to get feedback from clients. Our approach allows multiple brokers to bid and compete for projects so only the very best get included in the selection process.  Brokers need to be competitive with their offers so clients are assured of getting the lowest possible commission rates and stellar broker performance.
By using our free Broker COMPARATOR, you are guaranteed to receive the best offers and compare them simultaneously. In addition, you are sure to work only with licensed and qualified professionals in the real estate industry.
Because it is FREE and WITHOUT ANY COMMITMENT, our broker comparator is the best and quickest way to compare and find the best agents and brokers in Sherbrooke and Magog.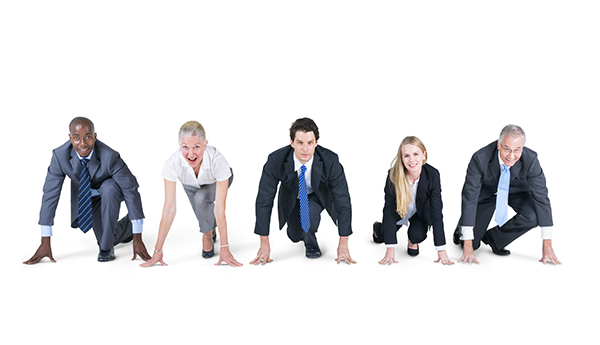 The first step in real estate transactions: Find your real estate agent in Sherbrooke or Magog
Finding a quality real estate broker can seem difficult because of the huge number of potential candidates from the region. Compare Real Estate Agents can help you save time and effort without compromising the quality of your search for a broker for your home sale or purchase.
10 Excellent Reasons to sell with a real estate agent in Sherbrooke
Some people may be unaware why they need to team up with a real estate agent, particularly since it is not a legal requirement.
In order to show you that selling your house with an agent is the best avenue to successfully complete your project, here are 10 excellent reasons why you must so you can see the tangible benefits of working with a broker in Sherbrooke or Magog.
He will accurately assess the market value of your home to help you target the best selling price. You will be sure to have targeted a realistic price, but that will maximize your earnings.
He will take care of marketing your home on the internet and in all possible media.
But more than that, an elite broker will use innovative methods to differentiate you from the competition (virtual tour, promotional video, HD photos, etc.)
He will answer all calls and take care of buyers viewing your home. It may seem trivial, but we guarantee that it can become very frustrating when several visits don't produce solid results. Let a professional take care of it.
He will negotiate the maximum selling price you and his skills can help you get more for your house.
He will handle all the necessary paperwork and legal documents for you and make sure the documents are in order.
He will make sure you avoid all the mistakes and problems that could cause you problems in the future.
He can answer all of your questions regarding real estate to ease your anxiety.
He will ensure your goals are met and can assist you even after the sale such as if you need to purchase another property in the future.
He will protect you by including the right clauses in your counter-offer or by negotiating with the buyers.
He knows the local market so he knows what your home is worth and how to get the most out of it!
Of course you can try to sell your house yourself. But consider the many challenges you will encounter, the time and effort you need to put in, and whether you have the skills to sell the house quickly and for the best price.
Find Real Estate Agents in Sherbrooke for the Best Home Deals
Would you like to find houses for sale in Sherbrooke? Thanks to extensive knowledge in property listings, you can easily find a good home to buy with the help of a real estate agent.
As a home buyer, it is not recommended that you contact the listing agent or property owner directly.  The listing agent is out to sell the house to the highest bidder and looks out for the interests of the seller.
A buyer's real estate agent will arrange for you to view a property you are interested in and will negotiate the sale price to get you the best home deal.
An agent's knowledge of the local market, especially the neighborhood where you desire to buy a house, will go a long way to making sure you pay fair value for a house.
You can get 3 free proposals from real estate brokers in Sherbrooke when you fill-out the form with your details. It's quick and easy!
The #1 Reason Why All Buyers Should Absolutely Deal with a Broker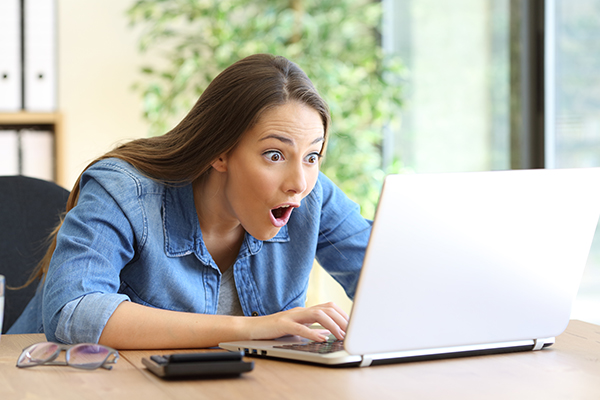 You wonder why some buyers are more successful than others and manage to make incredible deals. It is not because of luck; there really is a reason for their success. In fact, successful buyers have come to understand one important thing: they need to work with a broker to buy a house especially since it gives them benefits that don't cost them anything.
Yes, doing business with a real estate broker when you're a buyer is absolutely FREE. Not a dime to come out of your pockets! A competent professional offers you to help you find, negotiate and buy the house of your dreams without asking you to pay a commission. Brokers have access to all real estate listings and have the tools to search for what you want within your price range.
By depriving yourself of the free services of a buyer agent or broker, you may lose thousands of dollars by paying more than you should. All buyers should hire a broker who is licensed, experienced, and knows the local real estate market.
Use our free comparator to look for a real estate broker to help you buy your dream home with his free expertise.
The qualities of a good real estate broker in Sherbrooke or Magog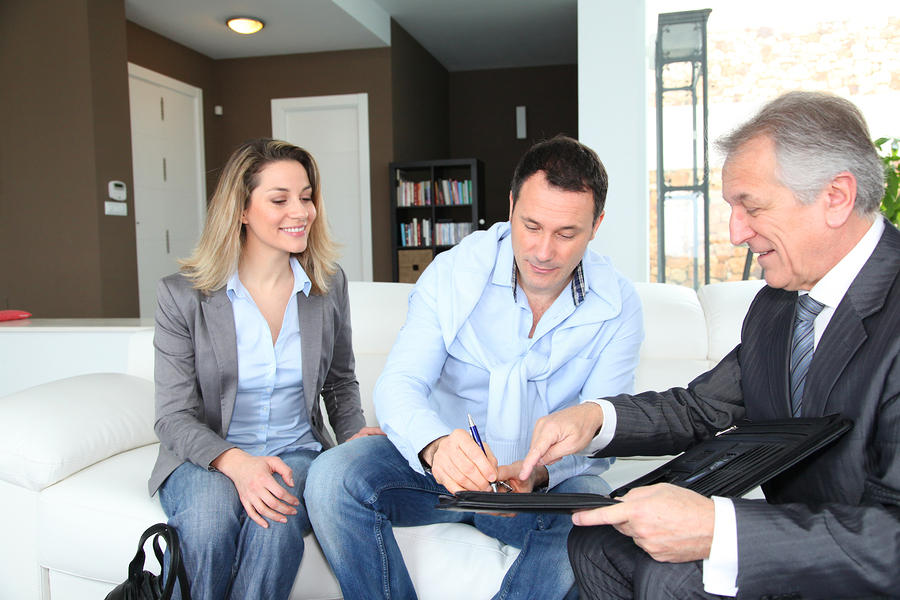 What makes one real estate agent better than another? First, to have the right to practice as a real estate broker, a person must have a valid license issued by the  OACIQ.
Once you have verified that the real estate agent has a valid license, you should obtain references from former clients. A seasoned broker will not refuse and will happily provide you with what you need.
In addition, it is important that he understands your goals and needs as he will accompany you in every step of a sale or purchase. This way, you will work together and get good results more easily.
You should also make sure that you understand what the broker is telling you because some people are better communicators than others. Also, since they are experts in the real estate market, do not hesitate to ask them questions about the valuation of the price of a property and procedures to follow.
A broker should be:
✓ Honest
✓ Courteous
✓ Attentive
✓ Understanding
✓ Competent
He also needs to have vast experience in real estate transactions, good communication skills, with a pleasing personality, and has a network of resources that can help make your transaction a success.
Essential questions to ask your potential real estate agents – Compare profiles to get the best deal
We know that we have to compare brokers but how do we do that exactly? What do we need to look at and compare?
You need to ask the right questions from potential brokers in order to have all the information at hand. Here are some of the key questions you should ask your potential agents so that you can compare them and choose the one that best suits your needs.
When did you start to practice as a real estate broker?
What is your commission rate?
What strategy or approach will you use to market my property?
Do you know the local market in which I want to sell or buy?
Can you give me references from previous clients?
Do you have a large network and do you work with other professionals?
Are you affiliated with a real estate agency in particular? If yes, which one?
What are your methods of work (research, marketing, etc.)?
How do I communicate with you and how often are you available?
Why should I choose you over another broker?
The goal here is to gather the most information about each of your potential candidates. You can receive free quotes from brokers using our online request form as a starting point.
Our Partners Serve all of Estrie, starting with Sherbrooke
No matter where you live in Estrie, you can benefit from the advice of a real estate broker from Compare Real Estate Agents. Our partners buy and sell in:
| | | |
| --- | --- | --- |
| Sherbrooke | Val-Joli | Saint-Ludger |
| Magog | Stanstead | Saint-François-Xavier-de-Brompton |
| Weedon | Saint-Catherine-de-Hatley | Saint-Denis-de-Brompton |
| Richmond | Root | Potton |
Find the best real estate broker or agent for buying or selling a house anywhere in the Estrie region with our free real estate broker comparator.
Negotiate your broker's commission to get the best value for your money
A broker's commission can significantly reduce the profit of a seller. The commission you pay your broker also pays for the services of the buyer's real estate agent.
With this in mind, the CAA tells us that a commission represents an average of 4% to 7% of the sale price of the house.
It should be noted that the buyer's broker will also receive an amount of money, which may influence the price charged for the broker's commission from the seller who will spit the commission.
There is no standard commission rate charged by real estate brokers and you can negotiate the rate. It can be a fixed rate, or an hourly rate, for example. Feel free to compare offers from several real estate brokers to save money.
A word of caution: don't be overly concerned with the commission rate. Keep in mind that your broker or agent will be working to sell your house free of charge until such time the property is sold.  If you give the impression to your agent that you don't want to pay much for his services, he would certainly not be very eager or motivated.  He may be selling other properties where he can earn more so he may focus on selling those, instead.
If the commission rate is not attractive, buyers' agents may also not feel very eager to show your house to their buyers. Trying to reduce the commission rate without justifiable reason can have a negative whiplash to your project, if not done properly.
DIY Selling with Duproprio VS. Selling with a real estate broker in Sherbrooke
Online advertisements from FSBO sites can be very convincing. They present selling a house as something that any person can do with just a little help. Because it costs much less to sell with Dupropio and close a sale worth several hundred thousand dollars.  All these can sound very convincing at the start but it does not really present to you the day to day difficulties you will encounter. Although it is possible for some people, it is certainly not the most efficient and safest way to sell a property in Sherbrooke or Magog. Since the market is competitive, you need all the tools you need to stand out from the competition.
If you hire a real estate broker from Sherbrooke, he will take care of everything from start to finish. You have almost nothing to worry about and you can count on the house selling as soon as possible and for the highest possible price. If you take the time to compare brokers and choose the best one, you can realize a huge profit from your home sale.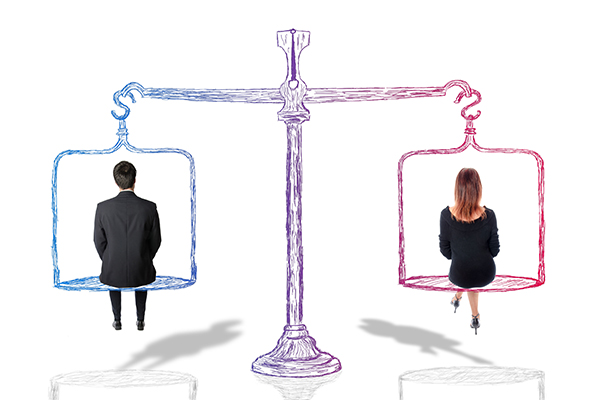 9 Steps for Selling with a Sherbrooke/Magog real estate broker
Below are the steps in selling a house with a real estate broker in Sherbrooke or Magog.
Step 1: Decide to sell
Step 2: Choose and compare real estate brokers
Step 3: Sign the brokerage contract with the broker
Step 4: Prepare the house for buyers.
Step 5: Marketing and Showing the house to potential buyers.
Step 6: Receiving offers to purchase the property.
Step 7: Counter-offer and negotiation.
Step 8: Closing the sale.
Step 9: Transfer ownership.
Buy a house with a Sherbrooke/Magog real estate broker

Step 1: Ask yourself the right questions to know what you need.
Step 2: Assess your financial situation.
Step 3: Obtain financing through a bank or mortgage broker.
Step 4: Choose the best broker to represent you as a buyer.
Step 5:  Find the most ideal property within your budget with your broker's help.
Step 6: Your broker will prepare an offer to purchase containing the conditions of your offer, including the price.
Step 7: The seller may make a counter-offer or accept your offer.
Step 8: Your broker will oversee the closing and transfer of ownership.
Can you sell your home in Magog by yourself? Here are 5 signs!

You may be thinking there is really nothing to selling a house. It seems easy with newspaper advertisements, craigslist, FSBO sites, etc. Please note that there more to selling a house than just putting out an ad.
Selling a house without a broker or agent is a lot harder than you might think. Many sellers have tried it and failed. There are some who have done it successfully and they share 5 common traits.
Do you have what it takes to sell a house without a broker or agent? Check out these 5 signs of a successful private seller.
They have very good real estate knowledge and understand the local real estate market. They know more about real estate than the average person.
They possess good negotiating skills and have outgoing personalities. They are uncomfortable discussing financial matters about the deal.
They have patience and are people-oriented.
They have experience in marketing, advertising and social media marketing. They know what appeals to buyers and are willing to do what it takes to target the right kind of buyers.
They have the time and energy to devote to selling their property.
If you feel you don't possess all of these 5 qualities, it may be wise to consider hiring a real estate broker.  If you are thinking of saving money from a commission, don't forget that you will have expenses even if you sell by yourself.  You will be spending for the best photographs, advertising, listing your property, transportation and communication, and other miscellaneous expenses.
It really pays to work with a real estate professional for selling a property anywhere in Estrie!
Receive up to 3 broker offers in Sherbrooke & Magog
Do not waste time calling several brokers hoping to find the right person for you. Let us save you time and energy by sending you quotes from professional brokers in your area.
Fill-out the form on this page in just a few clicks. You will then receive up to 3 free real estate proposals. You can compare and choose the offer that seems most suited to your needs.
To save time and money, Compare Real Estate Agents is the best source for finding the ideal real estate broker for your project.
Is it a good idea to buy a house to renovate in Magog?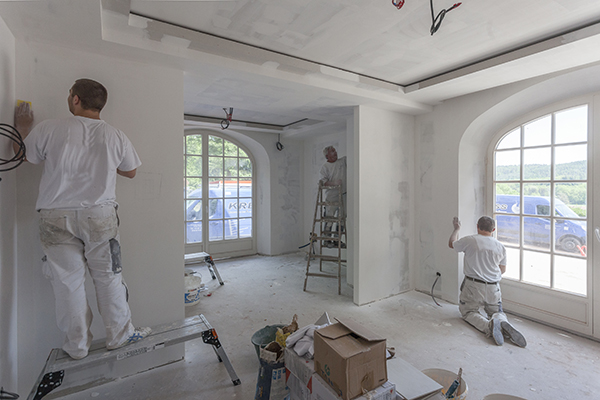 The idea of ​​buying a house to renovate in Magog is becoming more and more popular, especially with the rise in popularity of renovation shows on TV. Indeed, the channel CASA now gives people the idea that it is a great option to buy a house that looks like nothing then renovate it into something spectacular. Is it really a good idea to buy a house in Sherbrooke or Magog in order to renovate it to live in it? It's actually a little more complex than that.
It can be profitable to renovate a house and increase its value, especially if you know what to renovate. However, there are also disadvantages. Are you ready to live with construction going on for a while? Are you handy around the house? If not, forget about renovating and just buy a house that is ready for occupancy.
It is therefore important to weigh the pros and cons, but especially to assess if you have the skills needed to embark on a renovation project. If you think you can handle the renovation, take the time to create a precise and well-structured renovation budget to avoid over-spending.
Finding an affordable home for sale in Sherbrooke
Sherbrooke is a beautiful city and offers consumers with affordable housing. A great real estate broker can help you find a house to buy that is within your budget.
With the help of a real estate broker, you can easily find homes for sale under $150,000 in Sherbrooke.
A Sherbrooke real estate broker is a member of a network of more than 13,000 real estate professionals with access to the biggest inventory of properties being sold in Quebec.  He will tell you the advantages and disadvantages of properties you are interested in to help you to make an informed decision.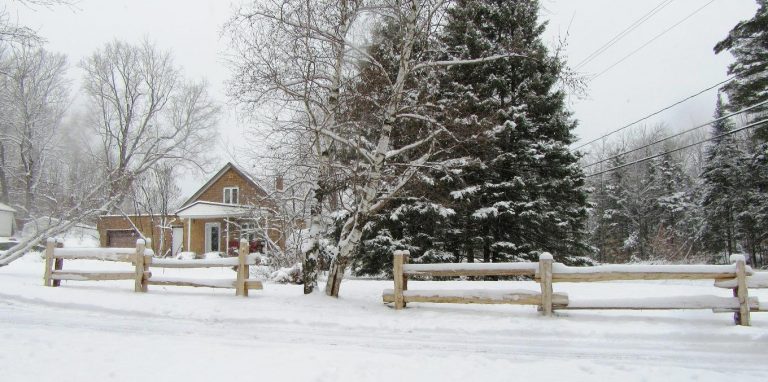 Selling a condo in Sherbrooke? Tips to sell a condo successfully
If you are planning to sell your condo and want to get the best price for it, a real estate broker can definitely help you out. Here are some tips to help you stand out from the competition to sell faster and for the best price!

Woo potential buyers with the right price! Too many condo sellers are setting a price for their home without much consideration. This is a huge mistake because buyers compare prices to look for the best deal. If you are $ 20,000 more expensive than a similar condo, they will not consider looking at your property.
Use ultra HD photos for marketing your condo. It is the most basic requirement, considering the stiff competition. To attract serious buyers, you must maximize on marketing of your home online by using ultra HD photos or even a promotional video.
Prepare your home for buyers! Investing a little money to prepare and stage your house for buyers can make it more profitable for you. In addition, clean your condo before each visit and make sure there are no animals in the house. Everything must be impeccable!
Have all the documents IN HAND! There is nothing more frustrating than visiting a condo to be told by the seller that he does not know the condo rules, about the condo's finances, and what are the condo fees. You must always have these documents ready.
Work with a real estate broker! It may seem unnecessary but the condo market is competitive. You need a professional to guide you through the complex process of selling a house and negotiate with buyers. Being represented by a broker can really make a big difference in the profitability of your sale.
Single vs. Semi-detached in Sherbrooke: How to choose the right type of property?
If you are wondering whether to buy a single-detached or semi-detached house, know that it is not a black or white answer! In fact, everything depends on your budget, your present and future needs.
A single-family home is often ideal for a large family with children or teenagers, as there is a private lot that comes with the house. However, single-family homes generally cost more than semi-detached homes. A semi-detached house also has a lot but is generally smaller. Both types of properties each has advantages and disadvantages.
Young families usually love a semi-detached because it is cheaper than a single-family home while still having some land unlike a condo or town house. When making your choice, plan how much space you might need over the next few years. If you plan to have more children, you may want to prepare ahead of time on surplus space.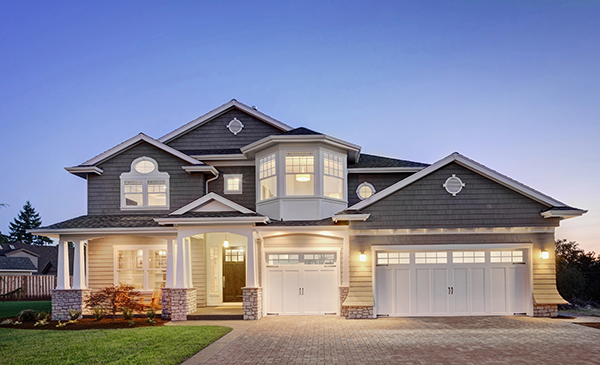 The Biggest Real Estate Agencies in Sherbrooke and Magog
If you still think you can find a real estate broker on your own, we still want to help. We have put together a list of the biggest real estate agencies in Sherbrooke and Magog for you to contact. Make sure to do your research and ask the right questions so you can compare brokers and choose the right one for your project.
Via Capitale Estrie
30 Rue Rioux, QC J1J 2W7
Tél. : (819) 563-3000
Sherbrooke
Royal Lepage Evolution
#203, 2984 des Chênes, QC J1L 1Y1
Tél. : (819) 565-3000
Sherbrooke
RE/MAX D'Abord
157 Boulevard Jacques-Cartier S, QC J1J 2Z4
Tél. : (819) 822-2222
Sherbrooke
Royal LePage Au Sommet
250 Rue Principale O, QC J1X 2A5
Tél. : (819) 868-5000
Magog
CENTURY 21 Estrie
2316 Rue Principale O, QC J1X 0J1
Tél. : (819) 868-6000
Magog
Groupe Sutton – immobilier Estrie
2300 Rue Principale O, QC J1X 0J1
Tél. : (819) 847-0444
Magog
Top real estate agencies in Malbaie and Baie-Saint-Paul
 If you realize that such a search will take up too much time, you can simply complete our online request form and receive several offers from the best real estate agents in Sherbrooke and Magog. You can compare offers of multiple brokers and interview them at your leisure.
Try our Broker Comparator and let the top brokers in your area contact you to help with selling or buying a house or condo in Sherbrooke, Magog, or anywhere in Estrie.
Frequently Asked Questions About Sherbrooke and Magog

Do you want to know the answers to the most common questions about Sherbrooke?  We have gathered some of the most common questions asked by our users to help you make your decision about buying a property in this region.
What is the median price of a house in Estrie?
The median price for a single-family home in Estrie is $182,250.
What is the median price of a house in Magog?
The median price of a single-family home in Magog is $228,000.
What is the median price of a condo in Magog?
The median price of a condo in Magog is $ 151,000.
What is the population in Sherbrooke?
As of the latest census in 2016, Sherbrooke had 161,323 residents.
How big is Sherbrooke as a city in Quebec?
Sherbrooke is the 6th largest city in Quebec.
 What are the main cities in Estrie?
The most popular and populous cities in Estrie are:
✓ Sherbrooke
✓ Magog
✓ Windsor
✓ Lac-Megantic
✓ Coaticook
✓ Val-Joli
✓ Asbestos
✓ East Angus
✓ Compton
✓ Richmond
What is the commission rate of a real estate broker in Sherbrooke?
The average commission rate for a real estate agent in Sherbrooke is from 4% to 6%.
What is the unemployment rate in Magog?
The unemployment rate in Magog  is 7%.
What is the population density in Magog?
185 inhabitants / per square kilometer.
Is it necessary to get the services of a broker in Estrie to sell a house?
While it is not legally mandated, it is strongly recommended that you hire a real estate broker in Estrie to sell a house. A real estate agent can help you navigate the highly complicated process of selling your home profitably and quickly and succeed despite stiff competition. A real estate broker can prevent you from making costly mistakes and will help you get the maximum price for your property.
Can we find reputable real estate agencies in Sherbrooke and Magog?
Absolutely! There are several well-known real estate agencies with outstanding brokers in the major cities of Estrie. You can choose brokers from Remax, Via Capitale, Royal Lepage, and Century 21, for your real estate project.
Should I have the property inspected before buying it in Estrie?
It is imperative to have a home inspection before a purchase. A pre-purchase inspection is conducted by certified building inspectors. They can tell you if there are problems with the building or if you will have to plan a budget to repair essential components. A visual inspection will save you from over-paying on a house or from making a bad investment on a house. The cost of such an inspection is around $ 350-$500.
We hope these questions and answers can help you in your plan to buy or sell your house in Estrie.
Best Method for Finding the best brokers in Sherbrooke
You can ask friends for references, search the internet for reputable brokers, or call around for real estate quotes from multiple real estate agencies.  But if you want a method that is faster, more convenient, and free, you can simply use our 100% free agent comparator.
Our network has gathered the leading real estate brokers and agents in Sherbrooke, Magog, and other towns in Estrie for your convenience.
Fill-out our online request form and you can start comparing real estate commissions, experience, track record, and personalities of various brokers in your area.
If you need to sell or buy a house anywhere in Estrie, invest in your success by taking 2 minutes to request for free real estate proposals from top brokers in Estrie.