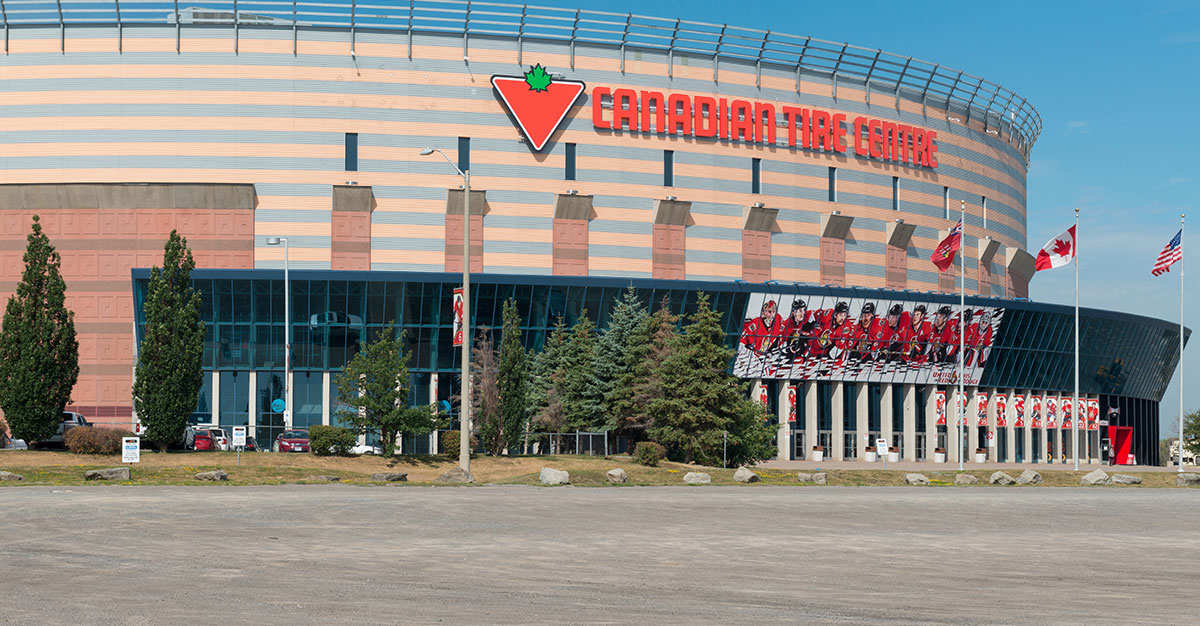 Is it your dream to buy your own home in Kanata?
Kanata is a community rich with enduring charm endowed with endless opportunities and resources.  With over 100,000 residents, it is a great place to live and is so close to Ottawa you can experience the best of both city and suburban living.
Because buying a home is such an important decision, you need the expertise of a real estate agent who knows local neighborhoods and can provide you with valuable advice.
Compare and choose Kanata real estate agents using our free quotes system to find the best broker for your home deal.
Real estate agent proposals are absolutely free and no obligation.  Our goal is to help you find the right partner for your home purchase or sale.
Fill-out our online form today to receive 3 free proposals from qualified real estate brokers in your area.
Real Estate Agents for Finding the Best Homes for Sale
Finding the right homes for sale is not easy.  You want to buy in particular neighborhoods and within a certain price range.
While it is possible to see listings online, it is not advisable to go directly to the listing agent.  It is important to have someone representing you in the purchase who will ensure you are buying a house at the right price and that the sale is done correctly.
A buyer's agent will work for you 100% to:
✓ Find the right property
✓ Advice you about the neighborhood and future developments
✓ Assess the home's condition and market value
✓ Make an offer for the right price
✓ Negotiate the price and conditions of the offer on your behalf
To make it even sweeter, you won't be paying your real estate agent a dime.  A buyer's agent is there for you but will be compensated by the home seller if the sale closes.
Select the Right Real Estate Agent to Sell Your House
Finding the right real estate agent to sell your house is critical to a successful home sale.
It is critical for a real estate agent to have experience with market conditions and be knowledgeable in current real estate marketing trends and strategies.
With intimate knowledge of Kanata's local market from working with home buyers, a good real estate agent knows what buyers want and how to market a house effectively.
Not everyone can be a real estate agent in Ontario.  Real estate agents need to qualify for a license to practice in real estate and to have continuing education in real estate courses.
Can you sell a house without a broker?
It is possible for any home seller to try a private sale or For Sale by Owner.  There is no guarantee, however, that the sale will be successful.
To begin with, a home owner may not have enough knowledge of the local real estate market to know how much to price his house accurately. Pricing a home in Kanata too high or too low can have a negative impact on a home's selling potential. A homeowner may also not have adequate experience in marketing a house or negotiating with home buyers which can delay a sale and cost a seller thousands of dollars.
Selling a house can be difficult and stressful.  With so much of your investment on the line, you need to have an expert by your side to help sell the house for the right price and as soon as possible.
To find the best real estate agents for buying or selling a house, use Compare Real Estate Agents free quotes.
Top Kanata Neighborhoods to Buy or Sell Homes
Is it time for you to buy or sell your house?
According to the Ottawa Real Estate Board, there were 1,485 properties sold through MLS in March this year.
Average home sale price rose to $415,467 in March 2017, up by 5.3% from 2016 figures.  On the other hand, average condominium price also increased to $272,597.
Kanata is one of the fastest-growing communities in Ottawa.  It has a booming hi-tech sector, diverse landscapes, and unique neighborhoods with wonderful homes.
Over in Kanata, the average price of homes sold in 2016 was around $359,000 for a house.  By average national standards, Kanata is still quite pricey but it offers a wide choice in properties.
Below are the top Kanata neighborhoods for buying or selling a house.
Beaverbrook Homes in Master-planned Communities
This area offers various master-planned communities with plenty of green spaces and other recreational amenities.  It is actually the oldest neighborhood in the area, having been founded in the 1960s.  Beaverbrook is popular for its distinctive homes and clusters each displaying unique features. Homes range from $200,000 to $500,000.
Charming Glen Cairn Real Estate
A neighborhood situation in Ottawa's west end, Glen Cairn is around 22 km west of downtown Ottawa.  It was also built in the 1960s and considered to be one of Kanata's original communities.  In 2011, Canada Census puts the number of residents to about 9,406.
It is a charming neighborhood with biking trails and local parks, a mix of restaurants, food stores, and recreational amenities.
In 2016, average price for a home in Glencairn was in the low $400,000 range.
Unique Bridlewood – Emerald Meadows Homes
It used to be primarily agricultural until the 1960s.  It has since then grown rapidly into a very unique community with a distinct character.  Residents can enjoy shopping at the Kanata Centrum Shopping Center. For young families, there are plenty of sporting activities in the area including skateboard parks, sledding hills, swimming, and baseball.
Based on statistics from Ottawa Neighborhood Study (ONS), 42.9% of homes in the area are single-detached, 20.6 are row houses and 18.5% are high-rise apartments.
It is near the Canadian Tire Center and the Queensway. 3-bedroom/3-bathroom homes are in the $300,000 range while 4 to 5 bedroom homes range from $400,000 to $500,000.
Katimavik
Situated in Central Kanata, this community has around 12,000 residents.  It is a convenient option for homebuyers because of its easy access to public transport and offers plenty of green spaces for healthy living.  You can find a mix of large single-family homes and condos in the area.
Classy Kanata Lakes Homes
Homes in this neighborhood are on the expensive side.  It is also known as Marchwood-Lakeside and is situated in the North Ward.
There are golf courses in the area and is a short drive to the Kanata Centrum Shopping Centre.
Most homes in Kanata Lakes have an average selling price in the $500,000 range.
Morgan's Grant
This suburban community in Kanata is a newer development of mostly single-family homes.  It offers various recreational facilities including playgrounds, pathways, and restaurants and shopping amenities.  It has an estimated population of 8,000.
On the average, homes in this area have an asking price that range from $300,000 to $400,000.
These are but some of the wonderful neighborhoods in Kanata that are great for buying or selling a property.
With the right real estate agent, you can find your ideal home within your budget and make a successful home purchase.
How to Find a Great Kanata Real Estate Agent
It is not difficult to find a great Kanata real estate agent to help in your real estate transaction.
Of course, you will need to consider important factors such as:
✓ Experience
✓ Track record
✓ Personality
✓ Reputation
✓ Knowledge of Kanata/Ottawa real estate markets
✓ Commission rate
Fortunately, it takes only a few minutes to fill out our online request form for you to receive competitive proposals from qualified real estate agents in your area.
Our real estate agent partners specialize in Kanata neighborhoods to help you maximize your benefits from buying or selling a house.
They have easy access to up to date listings anywhere in Kanata and can help you find your ideal home or market your home successfully to potential buyers.
Request for 3 free real estate agent proposals today to find the right real estate broker for you.