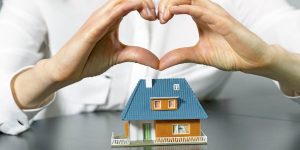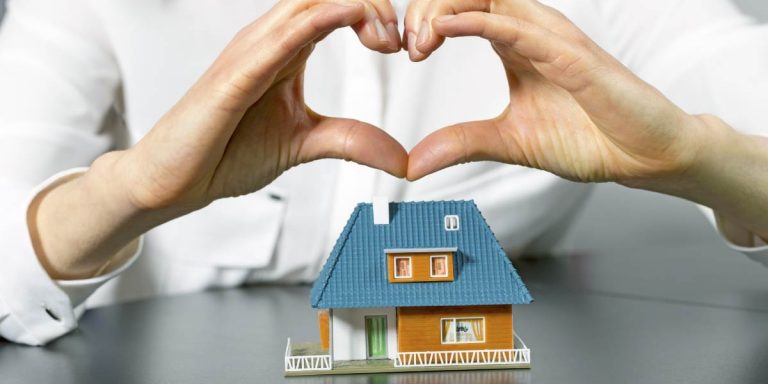 Investing in a first home can be overwhelming and stressful. It is, perhaps, one of the most important decisions you will ever need to make.  It is fraught with potential pitfalls and you must do everything you can to avoid making costly mistakes.
Here are some common mistakes you need to avoid when looking for the perfect home to buy.
Believing that you don't need a real estate agent.
You can find a house on your own but you'll be spending a lot of time looking and maybe missing out on some great properties.  There are many aspects of buying real estate that can be confusing to a first time buyer:
What are the best ways of looking for houses?
What is the difference between dealing with a house owner or his agent?
How much can you negotiate the price?
How should you proceed to make a purchase offer ?
—
You can communicate to your agent the type of property you want and what your budget is.  He will use various tools and all his skills to find houses that meet your criteria, will organize visits for you, negotiate offers, and provide you valuable advice about your options.
Many people don't realize that buyers don't pay commissions. It is the home seller that pays for the real estate agent's services. So why do without such a valuable expertise?
Not being realistic with what you can afford.
This classic trap can work two ways.  You can under-estimate what you can afford to buy and miss out on some good choices.  You can also impulsively commit to a property that is way over your budget.  Before going house-hunting, it is best to sit down and list all your monthly expenses and calculate how much you can pay monthly for your mortgage.  This will help you to avoid looking at properties that are outside your price range but consider all those that are still within your budget.
Falling in love at first sight with a property.
You need to keep an open mind and not jump in too fast.  It is important to look at multiple homes and compare them before making a buying decision.
A good way to avoid being to impulsive is to make a list of requirements for your ideal house: style, size, number of rooms, orientation for the sun, yard, garage, fireplace, etc.
When you visit a house you like, make sure it has most of the things on your list are there. Otherwise, you could end up being disappointed and regretting your choice.
Choosing a fix-upper because it is cheaper.
There is nothing wrong with choosing a fix-upper but you need to do it for the right reasons.  You need to be extra diligent during the inspection period.  Be realistic in evaluating how much it will cost to get the property fixed-up the way you want it to be.
It is common for people to buy a fix-upper and then regret it because it requires too much of their time, energy and money. If you are not manual and have never built or renovated a place, don't plan to fix your new house on your own, it will be a nightmare. This is especially true if you work fulltime.
On the other hand, if you decide to hire someone to renovate the place, make sure you plan more time than less in your budget to avoid bad surprises. Renovations are always more work than expected.
One last thing: if the house needs major work, plan your move after it is done. Living in a mess for months is far from being fun.
Choosing a property without researching the neighborhood.
So you have found the home of your dreams and you are ready to sign the papers. Beware ! Waking up to a nearby industrial zone or noisy neighbors can be a rough start.  Before making an offer, talk to residents, observe the neighborhood, and determine the pros and cons of living in the area.
Not Getting Mortgage Pre-Qualification
Getting mortgage pre-qualification is simple; it can even be done online.  Before you start shopping for a home, it is best to get a pre-approval. It is a good idea to have your financing in place so you know what you can afford to buy and are all set when you find the perfect house.
Getting Ambushed by Closing Costs
As a home buyer, you need to know that you will be paying for other things when you close the sale, besides the down-payment and purchase price.
Some of these costs include:
Land transfer tax which varies from city to city and is also based on purchase price
Mortgage related appraisal costs and mortgage default insurance premiums
Home insurance premiums
Legal costs
Property tax and utility costs
Title insurance
You may estimate these costs to total between 6000 $ and 8000 $.
Don't forget that you may also have to do some immediate repairs before you move-in.
Forgetting to Negotiate.
In the real estate industry, price is king.  But other costs can still be negotiated before closing the deal.  For instance, maintenance or repairs for completion before moving day, fixtures to include, and closing date, can be negotiated.  Your agent should be an expert in negotiating, make sure he uses his skills to your advantage.
Not Obtaining Comparables.
A good real estate agent should provide a potential buyer with a listing of comparables, meaning homes that have sold in a particular neighborhood recently. For example, when shopping for a 3-bedroom home, ask for houses matching these parameters so you can correctly assess the area and property.  These data will help you understand sale prices and  make a good offer.
Find Your Real Estate Agent Now !
When you go about buying your home the right way, you can make it less difficult and ensure success.
The first step to looking for the right home to buy is to contact a reputable and experienced real estate agent.  It is easy and free when you compare 3 real estate agents in Quebec to help you find the perfect home.
By filling out our online request form with the details of your real estate project, you will be receiving proposals from qualified real estate professionals who can help in your search.
It won't cost you a thing and you'll be assured of quality real estate services every step of the way.