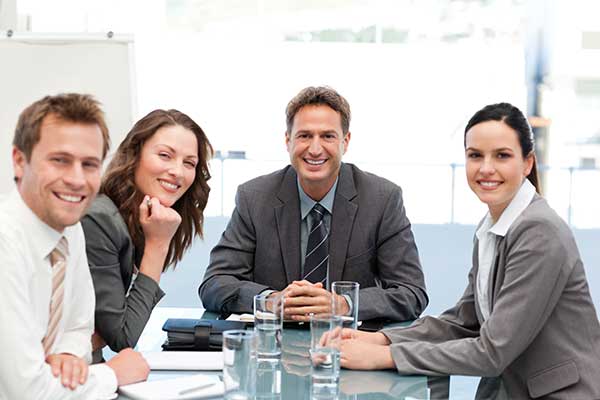 BECOME A SUCCESSFUL SELLER OR BUYER IN TROIS-RIVIÈRES THANKS TO THE BROKER TENDER COMPARATOR!
Whether buying or selling a home, being well informed can pay off bit time. Using a real estate broker is a sensible way make a home sale or purchase the right way. This is the best way to buy or sell a property. However, you do not just want to do business with a broker, you want to find the BEST BROKERS! We have the solution to help you find a great realtor in Trois-Rivieres or Shawinigan.
Compare the best brokers in Trois-Rivieres and Shawinigan
It is not enough to choose just any broker for buying or selling a property.  All successful sellers and buyers know that to get the most of their investment, it is important to hire an experienced real estate professional.   To compare real estate brokers, we have designed a quick and convenient way for you to do it in just 2 minutes.
You don't need to waste time calling around to compare brokers from various agencies.  We offer you the opportunity to compare qualified brokers from Trois-Rivieres and Shawinigan from the comfort of your home.
It's really simple- just fill-out our short online form which we then send to the best brokers so they can offer you their services. You can now compare brokers based on their commission rates, experience, track record, strategies, etc.
USE OUR REAL ESTATE BROKER COMPARATOR FREE!

Compare the best Brokers from the biggest Real Estate Agencies in Trois-Rivieres & Shawinigan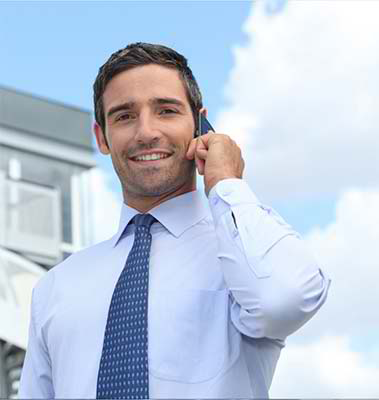 Real Estate Agent Royal Le Page Trois-Rivieres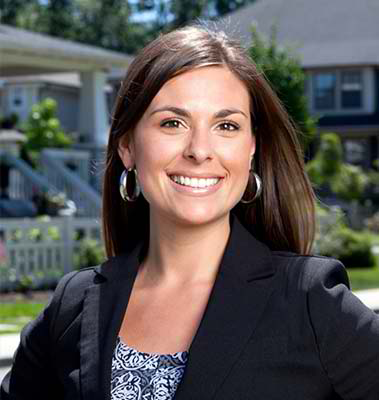 Real Estate Agent Via Capitale Trois-Rivieres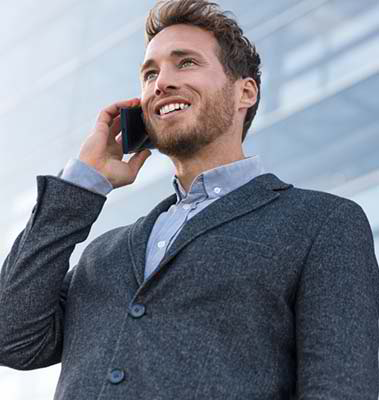 Real Estate Agent Remax Trois-Rivieres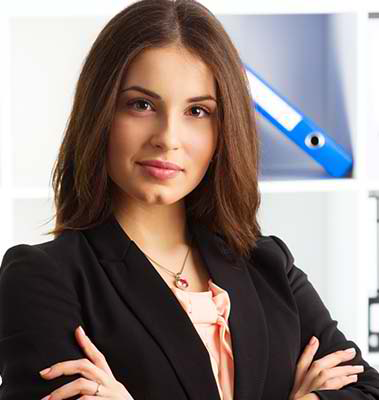 Real Estate Agent Proprio Direct Trois-Rivieres

Make your Home Sale or Purchase in Trois-Rivieres a Success Story
If you want to buy or sell a house quickly for the best price, you should go beyond what many beginners in real estate do. You can't guarantee success simply by putting up a "For Sale" sign on your lawn and posting photos on Facebook. Doing this to sell a house can only guarantee 1 thing – failure.
The best way to sell a house successfully is with the services of a real estate professional who knows exactly how to sell your home fast. Save yourself from worries about legal aspects, pricing, marketing, and negotiating with buyers. A real estate broker has all the answers to your questions and will take care of problems proactively to achieve the best results.
Pricing a home for sale is not something you do with wishful thinking. Buyers will steer clear of your property if it is over-priced or underpriced. Your broker could save you thousands of dollars by determining fair market value and negotiating with potential buyers' agents to successfully close the sale.
The most common success stories are those where a seller or buyer teams up with a motivated real estate professional! Buyers who buy at a price $ 15,000 below their expected price, or a seller who sells much more quickly than expected… these stories give hope that every real estate project will be the next success story with the help of a real estate broker.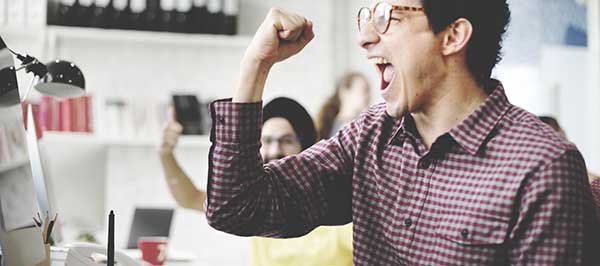 How to choose your real estate broker in Trois-Rivières or Shawinigan?
Firstly, a real estate broker must have a valid license issued by the Quebec Real Estate Agency (OACIQ). This is something you should definitely check with the broker.  In addition, it is easy to verify a broker online.
The role of the real estate broker is to support you in each step leading to the purchase or sale of a property. He acts as your primary adviser and executor and your go-to person for all your questions about real estate.
As a buyer or seller, you need a professional you can rely on, who understands your goals, and is on the same wavelength. This will help you avoid a negative experience and future disappointments.
A real estate agent or broker must be familiar with the local real estate market and can give you a good overview of supply and demand in the area.  He can explain to you the average cost of properties similar to yours or what you have in mind for your purchase.
As much as possible, request for references from the broker of your choice so you can get some real feedback about his performance from prior clients.
Remember that when buying a property, hiring a broker will not cost you anything!
With Compare Real Estate Agents, you get the chance to find a real estate broker in your area who enjoys an excellent reputation.  We take pride in our careful selection process and a reputation founded on the trust of our users.
Are you ready to compare real estate brokers for your project? Fill-out our form and we will be happy to help you start with free real estate proposals from top brokers in your area.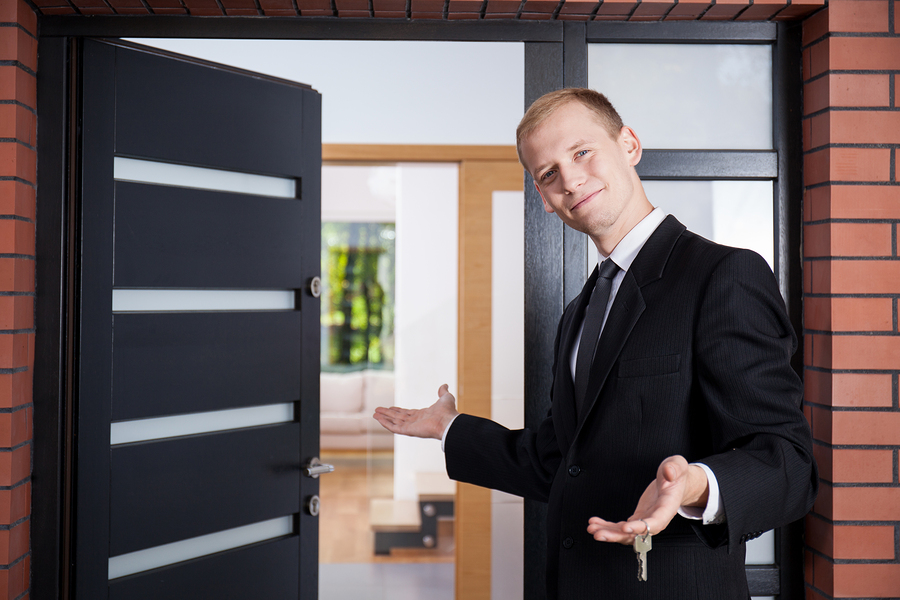 Qualities of Top Real Estate brokers in Trois-Rivieres and Shawinigan
If you are now looking for the best real estate broker or agent, you will want to know how to evaluate each one so you can choose based on solid criteria.
✓ Is the real estate broker a member of one of the Mauricie Real Estate Boards?
✓ Is he asking for a reasonable commission rate that is commensurate to the complexity of your project?
✓ Does he have a good reputation according to his previous clients?
✓ Has he developed expertise from long experience in real estate in Trois-Rivieres?
✓ Can he refer you to other equally competent real estate professionals such as a mortgage broker or real estate lawyer?
✓ Does he impress you as an organized and methodical person?
✓ Does he seem accessible and easy to communicate with?
✓ Has he sold many other similar properties like yours in the last year?
Don't be shy to ask these questions. You will be thankful you took the time to really evaluate your broker when he has successfully sold your house for more than you expected!
Where can you find your real estate agent in Trois-Rivieres?
It is not difficult at all to find real estate brokers or agents in Trois-Rivieres.  These real estate professionals make sure they are highly visible in social media, professional organizations like the OACIQ, websites, advertisements, flyers, in open houses, etc.
The problem is not finding brokers and agents but being able to choose the best individual for your project.  There lies the challenge; choosing from a multitude of available real estate brokers, none of whom are really the same.
Despite these many resources, you can easily make a mistake that you would live to regret.  The real estate broker your best friend used may have been ideal for her but is not a good match for you. The real estate agent who lives next door to you may be good at what he does but the familiarity between you makes it difficult for you to disclose personal information or financial information.
The reliable and proven method of finding the best broker is to compare multiple real estate agents with relevant criteria such as commission rates, track record, experience, personality, etc.
Request for free real estate proposals with our short online form and meet the best broker for your project.
Compelling Reasons to Buy Real Estate with a Broker
Are you thinking of buying a house in Trois-Rivieres and feel unsure about whether to go through a broker?
The fact is that there is no better way to buy a house than through a real estate broker.  Consider the following benefits you can get from your broker.
He knows the area very well and can point you to the best neighborhoods within your price range
He has a vast network of other agents and brokers who can inform him of properties for sale before they are even listed
He can determine if the asking price is fair and can help you negotiate the best price
He can help you avoid making bad decisions
He can provide you with answers you need to make the best investment
He will ensure that the buying process is smooth, enjoyable, and stress free
But the best reason of all is this: a broker's services won't cost you a penny. It is free for buyers and you get all these wonderful benefits at no cost.
It really does not make any sense to refuse the expertise of a real estate professional since you won't be paying for his services. He is not exactly working for free because he will be compensated from the commission given by the seller.
You can buy a house on your own, look at online sites, go to open houses by yourself, or look up listings in newspapers. But as surely as the sun shines, you will be open to risks, you could lose out on great buys, and you could easily end up paying too much for a house.
Sell ​​quickly or wait for a higher price
Should you make a quick sale and accept the first offer or wait for a higher price to be offered by another buyer.
You can choose either option depending on the circumstances and there is no wrong choice. Certain situations bring about big changes in life (divorce, relocation, addition to the family, emergency needing quick cash, etc.). These changes could make it imperative for some sellers to sell quickly.
In other cases, the seller can afford to be patient because the sale is not urgent and he is not in a real hurry to move out. The goal is to get the maximum price for the property.
Your real estate broker will certainly ask you about your needs and your goals and will tailor the strategy of selling your house to your situation.
Your broker understands what buyers want and will recommend that your house be de-personalized so that potential buyers can visualize themselves living in your home.  If needed, he can bring in a professional stager to make the best features of your house stand out.
The important thing to remember when selling a house in Trois-Rivieres is this: avail of the services of real estate professionals such as a home appraiser, real estate broker, notary, and mortgage broker because they can make sure you profit handsomely from your investment.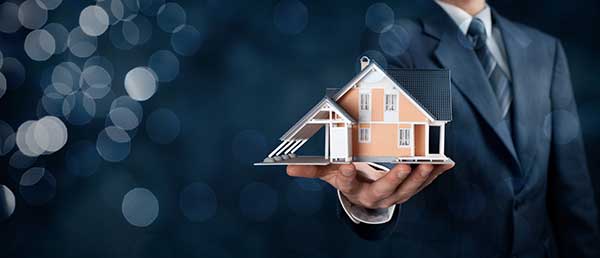 Is negotiating the commission of a broker in Trois-Rivieres a good idea?
Many people wonder if it is possible to negotiate the commission of a real estate broker in Trois-Rivieres. Actually, there is no set commission rate and it is always possible to negotiate the rate. But a word of caution: you have to be careful about the approach you'll take when negotiating with your broker.
When you negotiate a price, it usually means you find something wrong, a defect, or a negative quality that warrants a lower value.  Some beginners are too eager to save money from commission and try to drastically reduce the commission rate.
The consequence of negotiating a lower rate with your broker without a valid reason can have serious consequences. Did you know that the broker's commission will also compensate the buyer's agent? If you reduce the commission, the buyer's agent also gets less and that may turn away some brokers and agents from bring buyers to see your home.
In effect, you may have saved a few hundred dollars but that could mean you lose more from selling your house quickly and for a better price.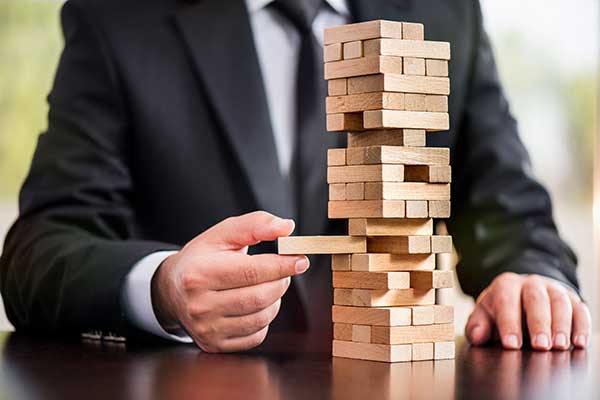 You want a highly-motivated broker to sell your home for its maximum worth and as soon as possible. Perhaps, you can also consider the benefit of giving the right incentive not only to your broker but to the buyers' agents.
Sell with a Direct Broker or with Traditional Broker
A debate has raged in recent years that it has become easy for sellers to find a buyer by posting a property for sale on a site like Dupropio. The truth is, if you want to sell your home in Trois-Rivieres, you may be putting yourself at a huge disadvantage by not having a professional real estate agent.
You may hear from some people that they have had a bad experience with an agent or a broker and selling direct is a better option.  It isn't really smart to base such an important decision on the performance of 1 broker or the opinion of one seller!
Every broker or agent is different from the next. For this reason, it is critical to COMPARE REAL ESTATE AGENTS so that you can make a well-informed choice.
Consider the huge amount of time and work required in selling a house. How much do you have at stake? Surely, it is a lot because you have invested money in your home.
If you know you don't have the time and the skills to sell a house, you don't know much about real estate laws, or real estate marketing, the more prudent choice is to leave the selling to the hands of the experts.
Find the best broker Quickly and at No Cost
Since May 2016, Compare Real Estate Agents has been gathering the very best real estate brokers and agents under 1 platform to help buyers and sellers find the right real estate professional.
We have also put in a lot of time and research into preparing relevant and informative articles about buying and selling a house to help users become successful in their real estate project.
We have carefully selected our broker partners to make sure we offer the best options to our users without charging anything for the service.  With over 170 brokers and more than 7000 real estate proposals provided, our network has quickly become the reliable resource for finding the best real estate brokers in Trois-Rivieres and across Quebec.
Areas served by our real estate agents partners in Mauricie
✓ Trois-Rivieres
✓ Champlain
✓ Shawinigan
✓ Grand-Mère
✓ Saint-Etienne-des-Gres
✓ Boniface
✓ Louiseville
✓ Charrette
✓ Batiscan
✓ Yamachiche
✓ Saint-Anne-de-la-Perade
✓ Saint-Tite
✓ Saint-Narcisse
✓ Lac-aux-Sables
✓ The Tuque
✓ Maskinonge
✓ Ursula
✓ Saint-Leon-le-Grand
✓ Severus
✓ Barnabas
✓ Saint-Paulin
✓ Saint-Mathieu-du-Parc
✓ Saint-Maurice
✓ Saint-Élie-de-Caxton
✓ Mount Carmel
✓ Saint-Thomas-de-Caxton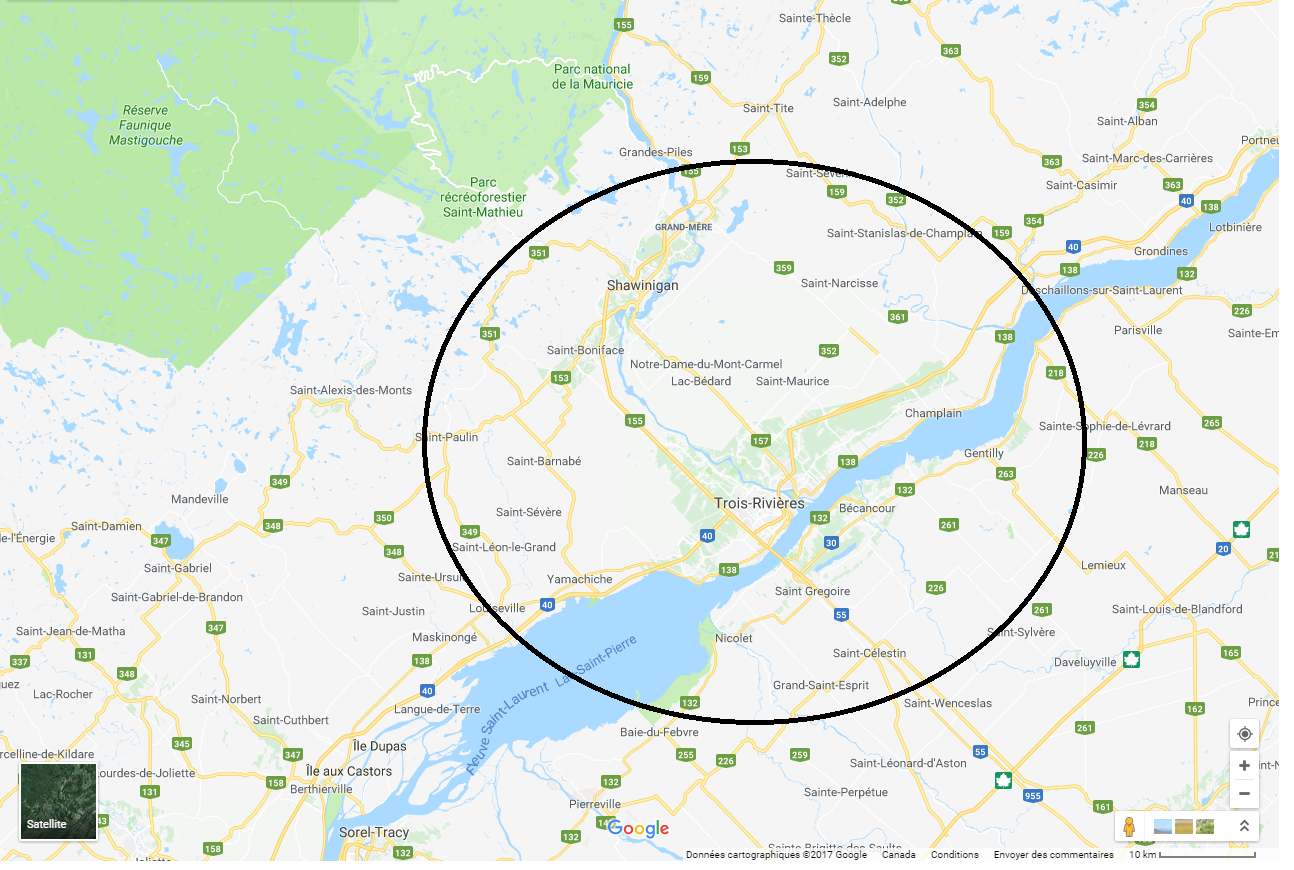 Next step: Compare 3 Real Estate Proposals from Real estate brokers in Trois-Rivieres
 Compare Real Estate Agents offers you the opportunity to find your real estate broker agent right now.  Send us your information, your goals, your preferences, through our online form and we will put you in touch with the top real estate brokers in your area.
There is no obligation on your part if you don't choose any broker. You have all the freedom to decide the best course for you and you don't have to pay us anything!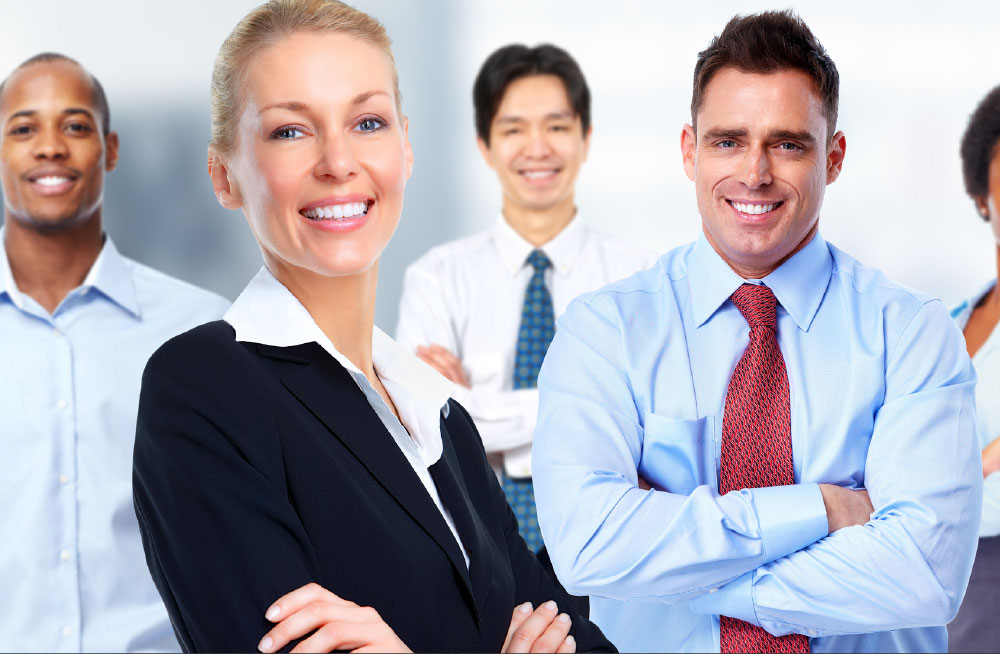 Just Benefits, No Disadvantages, from Comparing Real Estate Brokers
✓ Save time by letting us help you find the best brokers
✓ Take advantage of our free service
✓ Get access to the best brokers from our network of 170 partners selected based on their skills and integrity
✓ 3 detailed real estate proposals to help you make a great choice from leading brokers from the biggest real estate agencies
✓ The strength of an innovative and unique network that has offered more than 7000 proposals to date and whose web visibility reaches more than 3000 visitors a day.
Buy a house, a semi-detached, a condo or a townhouse in Trois-Rivieres / Shawinigan
Thinking of becoming a homeowner in Shawinigan, but still not sure what kind of property you should buy? This is one of the most important decisions you must make. When buying, do not consider just a time frame of 2-3 years.  Rather, consider owning your property for at least 5-7 years if you want the investment to be profitable.
You can choose from single family home (perfect for large families),  condo (very popular with young couples and singles), semi-detached (popular with young families), or town house (much sought after by retirees and those wishing to live in the city).
Moreover, it is often said that a semi-detached is the perfect choice for young couples wishing to start a family because it allows access to private land for much less than what a single-family home costs.
A good real estate broker could help you see things more clearly and help you understand what buyers are doing to choose the perfect home in 2017.
List of top real estate agencies in Trois-Rivieres / Shawinigan
Do you prefer to do all the work yourself instead of using our free real estate proposals to find the best broker? In that case, you will need the contact details of the top real estate agencies in Trois-Rivieres / Shawinigan. We have taken the time to present you with these major players in the region.
Via Capitale Mauricie
1680 6e Rue, QC G8Y 5B8
Tél. : (819) 691-0000
Trois-Rivières
RE/MAX De Francheville
2375 Boulevard des Récollets, QC G8Z 4G1
Tél. : (819) 373-7140
Trois-Rivières
Royal Lepage Mauricie
1435 5e Rue, QC G8Y 2W3
Tél. : (819) 697-1020
Trois-Rivières
Groupe sutton – Vanina Chaîné
4887 Boulevard des Forges, QC G8Y 4Z3
Tél. : (819) 372-4555
Trois-Rivières
Jean-Marc Lebeau – Proprio Direct
926 Rue Notre Dame Centre, QC G9A4W8
Tél. : (819) 840-4608
Trois-Rivières
Agence Immobilière 3-R Inc.
578 Rue Bonaventure, QC G9A 2B7
Tél. : (819) 691-4954
Trois-Rivières
If, however, you have realized how much more convenient it is to start your search for the best real estate broker using our free real estate quotes, you can fill-out our online request form.