20 mars 2017,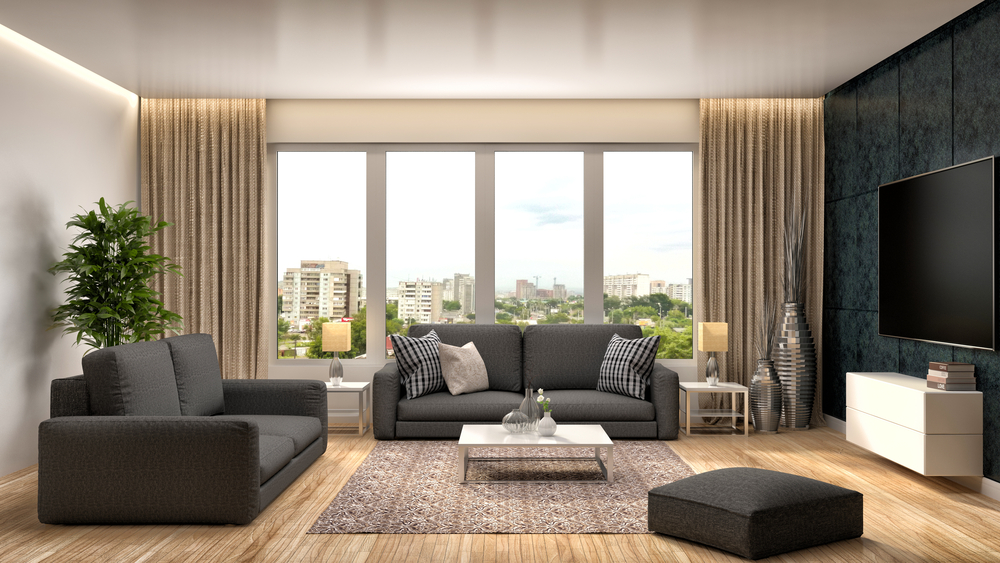 Every home seller wants their house to sell fast for top dollar.  Unfortunately, that doesn't happen because of luck.  It is all about planning and preparing well enough to make buyers scramble for their checkbooks.
Once you decide to sell your house, you will need to do some serious preparation to ensure that home buyers are enticed to see the property and hopefully, make an offer.
In getting the house ready for buyers, most home owners stress about what they should fix and how much to spend.
This article hopes to answer these questions for home sellers who want to improve a house for sale without breaking the bank.
SHOULD YOU SPEND ON RENOVATIONS BEFORE THE SALE?
One of the most pressing concerns of home sellers is whether to spend on renovations or just sell a house in its current condition.
There's no easy yes or no answer because it all depends on what the "current condition" of the house is.  At the very least, it is important to address critical issues that a buyer would care about such as plumbing, paint, floors, tiles, and roofing.
Let's say you put on a buyer's hat and looked at your living room. You noticed your carpet is shabby. The tiles in the kitchen counter are cracked and old, and some of the rooms have faded paint. What do you do if you only have a limited budget to work with?
A small budget should not discourage you.  The best thing to do is to take stock of the most important items.
You can start with the exterior because first impressions count then work your way in.
However, don't get carried away with plans on how to increase home value.  After all, you want to make sure the house sells fast and fetches a great price but still be able to recoup expenses from the sale.
Compare Homes in your Neighborhood
Before putting the "For Sale" sign out front, take a step back and assess whether the house will be attractive to house-hunters.  A good way to do this is to compare your house with others in your neighborhood and ask yourself, "What do these houses have that mine doesn't"?  If your assessment shows that your house already compares favorably, then you can focus on fixing existing defects or issues.
A few touch-ups can have a huge impact towards making a good impression on buyers and getting good offers.
Touch-ups can be Inexpensive
Not all renovations actually increase home value.  Think twice before putting in a new hot tub in the yard.  It is very likely you won't recover that investment from the sale price.
A professional finish can be achieved even on a small budget.  For instance, a paint job in warm and neutral colors can greatly improve the interior and exterior.  It may be more practical to focus on basic essentials such as replacing an old door or putting in a new kitchen sink.
DETERMINING WHAT TO FIX ON A SMALL BUDGET
If your budget allows it, a pre-listing home inspection report is a good idea before you start on any repairs.  While serious buyers will get that done before the sale, it is to your advantage if you also do it early as a seller.
A home inspection report will reveal to you what potential issues can arise that could affect buyer negotiations and ultimately, the selling price.  It will help you to see what issues need to be prioritized and allow you more time to fix these issues to avoid last minute haggling with buyers.
Most importantly, it will give you the confidence to price the property based on its condition.
PRACTICAL AND INEXPENSIVE STAGING TIPS TO SELL A HOUSE QUICKLY
In the real estate industry, professionals recommend staging important areas of the home that buyers pay special attention to – the living room, kitchen, dining room, bedroom, and bathroom. Don't underestimate the importance, too, of curb appeal.
The goal of staging is to make a house as appealing as possible to a large number of potential buyers to help make a fast sale at a good price.  Staging tricks focus on transforming a house into an attractive product for buyers.
Staging is very important because it increases home appeal by showcasing the features of your home to increase its attractiveness, functionality, and value.
Are you selling a house you still live in or one that you have already vacated?  If you still live in the house, your focus must be on disassociating yourself (meaning removing your personal touches) to make the house a place others would want to live in.  If you have already vacated the property, you should never sell it empty.  Buyers have difficulty visualizing empty space.
Professional stagers can charge thousands of dollars for staging a house for sale.  A 3-hour consultation could cost you around $350 for a report that details what needs to be done to make the house appealing.  It could cost you another $2000 and up to get decorative touches like lamps, pillows, and rental furniture.
If you don't want to spend on professional stagers, you can follow these inexpensive staging tips to prepare your house for sale. Feel free to go with just the basic essentials or go for the optional tips, as appropriate, to your house and budget.
PREP YOUR HOUSE WITH 15 INEXPENSIVE STAGING TIPS
Trying to sell a house and keeping it nice for potential buyers while you still live in it is challenging and exhausting.  Crashing somewhere else in the meantime would reduce much of the stress but is not always possible.
Take heart; with a little patience, organization, and creativity, you can stage your home for selling and still live in it.
Staging a house for sale can increase the price and reduce the number of days it stays in the market.  In buyers' markets where inventory is plenty, it is important to make your house stand out, even with small changes.
De-personalize your home to appeal to more buyers.
The moment you decide to sell your house, it is important to stop thinking of it as your house.  Remove personal mementos like family photos, trophies, or souvenirs that will prevent buyers from picturing the home as theirs. Yes, that includes your children's drawings, collections, and old Christmas cards.
De-clutter the home.
We collect an unbelievable amount of junk.  Pack up everything you don't need anymore. Think of it as getting ready to move out and start a new chapter in your life.  Nothing turns-off potential buyers more than a cluttered house for sale.
A good way to get the clutter out of the house is to rent a storage unit until the house sells.  A self-storage unit might cost you below $50 for a basic unit to $100 for a larger unit per month.  The extra cost will give you the benefit of keeping your home free of junk and clutter. If you pre-pay for like 6 months, you can also get a discount.
Check for minor repairs or replacements needed.
Even a minor thing like a leaking faucet can be a big deal to a buyer.  It is important to repair or replace defective items in the house.
Door knobs
Doors
Faucets
Shower heads
Light bulbs
Holes
Cracked tiles
Faded or old paint
Damaged roof shingles, cracked windows, or gutter
These things can easily distract or discourage buyers.  The good news is that they can be inexpensive DIY projects.
Clean out closets and cabinets.
Expect potential buyers to open closets and cabinets.  Organized and well-arranged closets give buyers the impression that you have taken good care of your house.
Make rooms sparkle.
You'll need to do serious cleaning before showing the house to buyers.  This means cleaning like you never have before.  Giving the house a deep clean will bring out the sparkle in the rooms and make the house more inviting.
Wash windows
Clean bathrooms (re-caulk the tub, shower, and sink)
Air out all rooms
Remove cobwebs
Wax floors
Polish and dust everything (furniture, light fixtures, fans, bookshelves)
Vacuum every day
Worried about your old curtains? Leave windows bare to give the room an airy atmosphere.
Get rid of odors.
Pay attention to odors as it is definitely a no-no.  This becomes a real challenge if you are still living in your home.  If you have a scheduled showing, pay attention to what you cook in the kitchen as it can make the whole house smell.  Cigarette smoke also clings to furniture, fabric, and walls.
Crack windows open in the kitchen to eliminate cooking smells
Remove animal stains and odor
Place coffee grounds in bowls around the house overnight. These will absorb the bad smells.
Get carpets professionally cleaned or rent a carpet steamer to do it yourself.
Bring nature into your home.
Place a few potted plants in main areas such as the living room/den, kitchen, and pretty buds in a vase around the home.  You can also put a bowl of fresh fruits in the kitchen.
Take care of your exterior/yard.
A messy exterior will give buyers the impression that the owner did not take care of the property.  It is important to clean and tidy up the outside.
Clean gutters.
Power- wash the sidings
Cut the grass
Prune bushes
Remove weeds
Put fresh mulch
Remove dead plants
Add color with new plants
Increase curb appeal.
Curb appeal is critical because buyers notice it immediately when they arrive to view the property.   The goal of curb appeal is to make the house look attractive enough for potential buyers to want to see what's inside.
Remove trash cans and store them in the side.
Park down the street or in the garage.
Keep garage door closed
Spray down corridors and sidewalks
Place a few flower pots in the porch or near the front door.
Add lighting to your landscape
Paint the fence
Relocate your pets.
To most people, pets are members of the family. Unfortunately, they create mess and odor that can be a huge turn-off to buyers.  What do you do with pets when you are trying to sell your house?
Take your pet to a friend or family member.
At the very least, remove pets when you have scheduled house showings.
Remove pet odor and stains.
Stage important areas of the house.
The importance of staging critical areas of the house cannot be emphasized enough.  This includes the living room, dining room, master bedroom, kitchen, and bathroom.
Rooms must show a defined purpose with as little furniture as possible. Consider this: nice hotel rooms are comfortable, appealing, but impersonal and uncluttered.
Below is a checklist for staging the main areas of the home.
Easy Checklist for Staging Rooms to Wow Buyers
Living Room:
A living room with dingy carpet, soiled walls, dim lighting, and frayed furniture will make buyers think of how much they will spend to replace and improve everything.  You can save money by using smart staging tricks to improve your living room.
Keep furniture to a minimum
Clear coffee tables and store personal items like photo albums, frames, etc.
Replace old light fixtures, door hardware, and outlets. If they look tacky or older than you, get them out.
Display buds in a vase to add color
Optional:
Living room furniture old or shabby? You can consider renting furniture from professional stagers. It could be less expensive than buying new furniture. This option is also ideal for vacant properties.
Arrange a few decorative pillows or lamps.
Bathroom:
The reality is that most homes don't have a perfect bathroom. It is too expensive to renovate a bathroom but a few tricks can help you transform a bathroom into a spa for under $100.
It's challenging to keep the bathroom clean when family members continue to use it daily. A good trick is to have family members each have a tote bag of toiletries while the house is on the market.
Clean all surfaces
Store all personal items like shampoo, soap, toothpaste, toothbrushes
Replace the shower curtain with a new one
Repaint the walls
Update the cabinet hardware, light fittings and towel bars.
Keep toilet lid closed
Hide cleaning supplies and trash
Organize cabinets
Ensure tub, toilet, and sink are sparkling clean and smelling nice
Place a new bottle of hand soap
Hang new and clean towels
Include accessories like candles, bath oils, and fragrant soaps.
Optional:
If your toilet and sink are outdated and stained, consider replacing them. It is not too complicated to replace a toilet and vanity. Cost can be less than $500.
Bedroom:
Go for elegant but not personalized, clean but spacious.
Make sure to make the beds every day.
Organize closets and keep them neat.
Clear the dresser of personal items and store daily necessities in a convenient but discreet place
Use tasteful art to decorate walls
Vacuum floors
Windows must be cleaned and can be bare to make the room look airy.
Optional:
You might want to invest in new linens, at least for the master bedroom. You can get quality cotton sheets and duvets in neutral colors at discount stores like Costco.
Kitchen:
A major kitchen remodeling can cost a huge amount of money which you may not recover when you sell.  Instead, consider making small changes to update the kitchen with these staging tricks.
Scrub baseboards and floors
Polish fixtures and the stove, sink, faucet, replace burned-out light bulbs, dust ceiling fans, wipe all surfaces
Place nice hand and dish soap by the sink
Replace defective cabinet knobs and handles. (20 pieces at $5 each=$100)
Re-paint walls using light colors
Wipe down cabinets
Organize the pantry and cabinets
Never leave dirty dishes in the sink
Store cleaning products
Display a bowl of fresh fruit or decorative fruits or fresh flowers
Add new hand towels
Deodorize the kitchen to remove odors
Optional:
If your kitchen counter has cracked tiles or outdated, you can consider re-grouting to improve the look or replacing them with new tiles. Granite and natural stone are most costly but ceramic or porcelain tiles can cost less at around $20 per square foot for materials and installation.
Dining Room:
The goal to staging the dining room is to make it appear spacious, comfortable, and suitable for entertaining.
Remove unnecessary furniture
Checks walls for nicks or holes
Clean and polish the floor
Clean light fixtures, ceiling fan, and chandelier
Make the dining table the focal point in the room. Add a centerpiece, candles, or a large vase with flowers.
Eliminate odors and air out the room.
Have the carpet cleaned.
Display attractive dining set and cutlery
Brighten up the room by removing heavy window treatments
Repaint walls in neutral colors, if necessary
Spruce up the front entrance.
Sellers can overlook the entrance to the house.  However, it is important as first impressions go a long way.  It is also part of your home's curb appeal since it is one of the first things buyers see when they pull-up in front.
Keep the front well-lit.
Replace the welcome mat with a new, high-quality one.
Yellow is great for the home's entry. It is eye-catching and puts people at ease.  Consider adding yellow accents.
Replace the door knob if worn-out or tarnished.
Ensure that the door's paint is in good condition and in a neutral color.
Doorbell should also be in good working condition.
The entrance is the threshold to what is inside the home and makes a big impression on the buyer.
Painting the Interior.
It is important to have fresh paint on your walls.  Professional painters can charge you $300 to $500 to paint a room but you can make this a DIY project.  You can paint the entire house from the cost of getting a professional painter.
You need 2 one-gallon cans for a 10 X 10 room, each can costs around $25.
Choose soft colors like beige instead of white.
Ceilings should be lighter in color than the walls.
Be creative with lighting.
Open windows to let in natural light. Place floor or table lamps in dim areas.   Avoid dark-colored curtains as they make rooms dim.
Another home-staging secret involves using creative lighting to make the house look warm and inviting.
Increase wattage of lamps and fixtures for more light
Lamps can give rooms a softer and cozier ambiance.
Think of the 5 senses.
In checking whether you've done enough, think of the 5 senses.
Sight: No clutter, no mess.
Smell: Create fresh, clean scent. Avoid strong sprays or incense.
Sound: You may have soothing background music playing softly during showings.
Taste: Display a bowl of fruit or freshly baked cookies. They help create pleasant scents too.
Touch: Add fresh flowers and check for dust on surfaces.
Just thinking of the serious work involved in preparing a house for sale can make it seem pretty daunting. The fact is that you don't need thousands of dollars to improve your home before a sale.
These small steps take time but they can also have a huge impact on buyers and won't cost you a fortune.
Every house is different but buyers have common expectations.  Before deciding on repairs and staging tricks you want to use to sell your house fast, you'll need to keep in mind the biggest turn-offs for potential home buyers.
THE 5 BIGGEST TURN-OFFS FOR POTENTIAL HOME BUYERS
Every home is different and may require additional fixes to get it in pristine condition.  But one thing is for sure – buyers will be watching out for some common turn-offs when looking for a house to buy.
When a house is on the market, the owner must live on egg shells – with a month or even two of having to keep the house clean every day and the lawn always freshly mowed. The payoff is a neat home that has a higher chance of selling at a high price.
Below are 5 of the biggest turn-offs for potential buyers that you need to avoid.
PETS

Animal odor is offensive to most people.  You can spray all you want but still fail to cover up the smell of dogs or cats.  After doing a thorough cleaning of the house, it is best to keep pets out until the house is sold.
BRIGHTLY PAINTED WALLS
If you plan on repainting walls, go for neutral colors.  Red, green, pink, and blue paint on walls can turn off many potential buyers.  Avoid using wallpaper on walls as it is extremely personalized and just adds to chores that a buyer needs to do.
FOOD SMELLS AND OTHER ODORS.
The smell of cooking, cigarettes and tobacco, and other odors are big turn-offs.  Even burning incense can be annoying to some people. If cooking is unavoidable, ensure that you don't do it when there are house showings scheduled.  Crack windows open to let in fresh air.  If a family member smokes, consider taking it outside as cigarette smell can be a deal-breaker.
CLUTTER AND MESS
Potential buyers don't appreciate clutter and mess when they look at houses for sale.  Definitely, having a cluttered or messy house will not hasten the sale.  Dirty dishes, scattered toys, and messy rooms will get buyers quickly out the door.
HOME OWNERS.
No offense, but most buyers don't want to meet the owners. They want to look at a house without the owner telling stories, giving unsolicited advice, or hovering.  Buyers also find it difficult to visualize living in the house with the owner around.
If you have decided to sell the house yourself, entertain buyers with a professional demeanor and keep the kids away during house showings.
In preparing your house for sale, don't forget these buyer turn-offs as they can be deal-breakers.  It is also wise to pay attention even to minor things a home inspector could ding you for.
As majority of house hunters start with an online search for a house, it also pays to prepare excellent photos. Your staged home can make a favorable impression that will motivate buyers to see your property.
With these tips on how to prep your home for sale, you can increase your home's value and make it more appealing to buyers without overspending.  That means walking away from the sale with more money in your pocket.