6 avril 2017,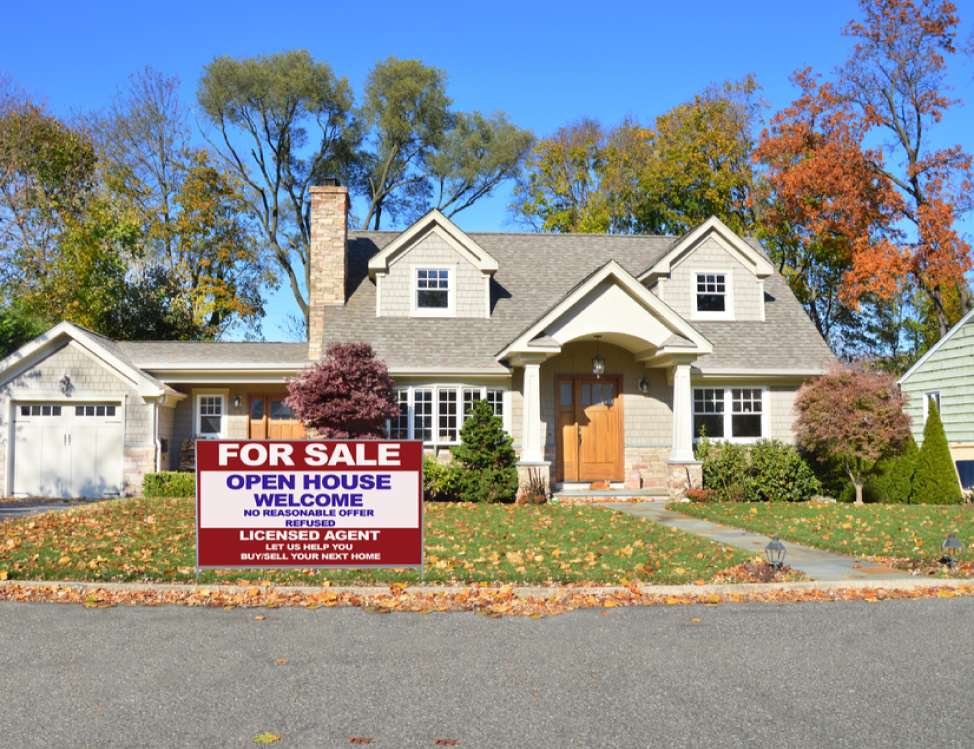 In Canada, people decide to sell their houses for a variety of reasons. Some decide to sell as part of their retirement plan. Other people sell their house to upgrade to a bigger house or to move to another city.
Whatever the reason you need to sell a house, you surely want to sell it at a top price and to sell it fast.
To ensure a successful home sale, you'll need to consider a few things which will guide how you conduct the sale.
Do you need help selling your house?
How much do you want to sell it for?
What are the costs for selling your house?
How can you increase the value of your house to potential buyers?
Below are important tips for selling your house in Canada that can help you sell your property for top dollar.
3 HOME SELLER OPTIONS FOR SELLING A HOUSE
One of the most important things to consider when selling a house is the method of sale.  You will need to decide on your method from the time you decide to sell.
The method of sale will dictate how fast the sale goes and how profitable it is for the seller.
There are 3 options a home seller can choose to sell a house. Consider each one, weigh the pros and cons, before you decide on your method of sale.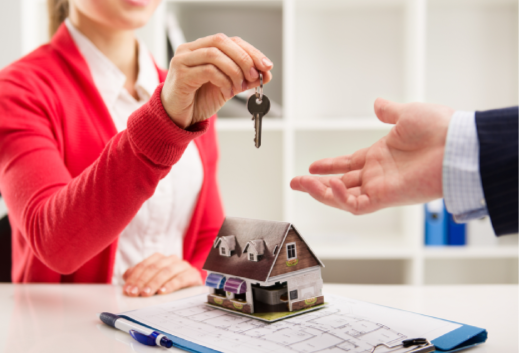 1. Sell your house privately (For Sale by Owner)
Some home sellers choose to sell the house on their own.  This means doing the marketing, staging, viewing, and negotiating with potential buyers without help.  Some individuals decide to do private selling to avoid paying real estate agent fees.  While the fees may constitute savings, you could also lose out if the house takes a long time to sell or doesn't sell at all.
You also need to remember that even if you cut out agent commissions by doing a private sale, you will still need to pay a commission if your buyer has a buyer's agent.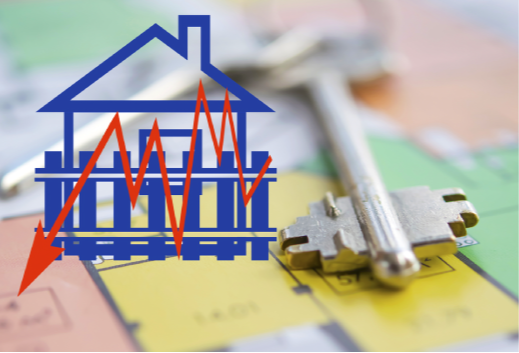 2. Use flat fee or discount real estate marketing services.
To cater to individuals choosing the FSBO option, many flat fee or discount brokers offer their services to assist private sellers.
Real estate marketing services such as Flatfee4me.ca and One Percent Realty provide discounted commission rates or flat-fee real estate services for home sellers. It includes marketing on websites and other publications, signage and directional signs, and customer support.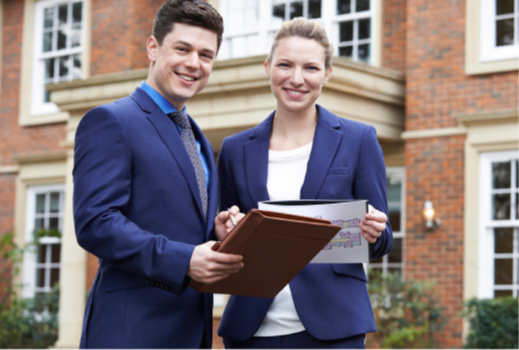 3. Enlist the services of a qualified real estate agent or broker.
Some of the chores related to selling a house are time-consuming, even stressful and annoying. These include staging the house, conducting open houses, entertaining calls, arranging viewings, checking on leads, and even negotiating.
If you want to get a higher price for your house or if you are selling a unique property that appeal to a selective market, a real estate agent with a proven track record and solid experience would be worth his commission.
For this reason, many people prefer to sell a house with the help of a real estate agent.  Even after paying the real estate agent commission, a seller can still benefit from a higher selling price, faster and more efficient selling process, and less stress.
You can compare selling FSBO with hiring a real estate agent to find the better option for you.

Selling a house is a huge undertaking, most especially if you need to buy a house at the same time.  Your house may be your most valuable asset; you want to get as much out of the sale as you can.
Careful planning can save you a lot of money but the wrong decisions can also cost you thousands of dollars.
From the very beginning, you need to make sure that selling your house is a smart move.
Do you really need to sell?
If you are selling your house to get more space for a growing family, you may need to think about a few factors before selling.
Have you considered building an extension or converting some of the space? This could be less costly than selling the house.
Have you built enough equity into your current home? If you haven't been paying for your mortgage long enough, you may not have built sufficient equity and the sale may not leave you with enough money to make it profitable to sell your house.
Will market conditions allow you to sell your home profitably so you have no regrets? Real estate professionals gauge that home sales climb at certain times of the year, particularly spring and fall.  The average time it takes to sell your house can also vary depending on the location and demand.  Price is also determined by market conditions.
If you have answered these questions and determined that selling your house is a smart decision, you will now have to make plans for how to sell your home efficiently.
STEP-BY-STEP GUIDE TO SELLING YOUR HOUSE
Every home seller needs to plan carefully and follow these standard steps in selling a house to make the sale smooth and hassle-free.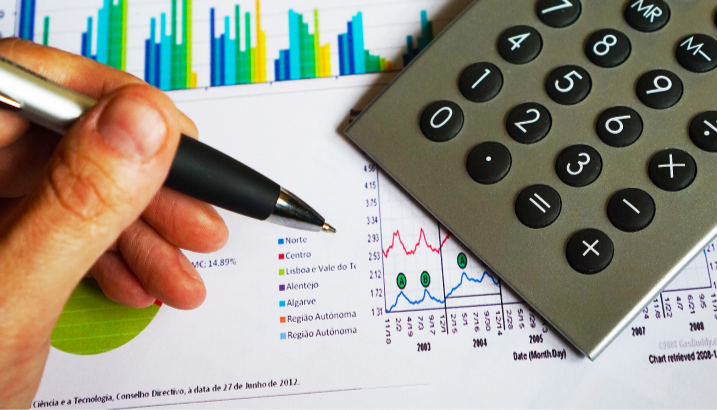 1. PLAN YOUR FINANCES.
Before even putting up the For Sale sign, it is critical that you plan your finances.  Inform your mortgage lender that you plan to sell your house and determine the size of your outstanding mortgage and if you have early redemption penalties.
You must get an idea of the house's worth and calculate how much money you will get from the sale after you have paid your mortgage off.
If you are planning to buy a new house, you must also think of your new mortgage and ask your lender how much they can offer you.
It is also important to plan whether you wish to rent for a while after selling your house to ease the pressure of looking for a new home and the rush to sell your current home even if it is at a lower price.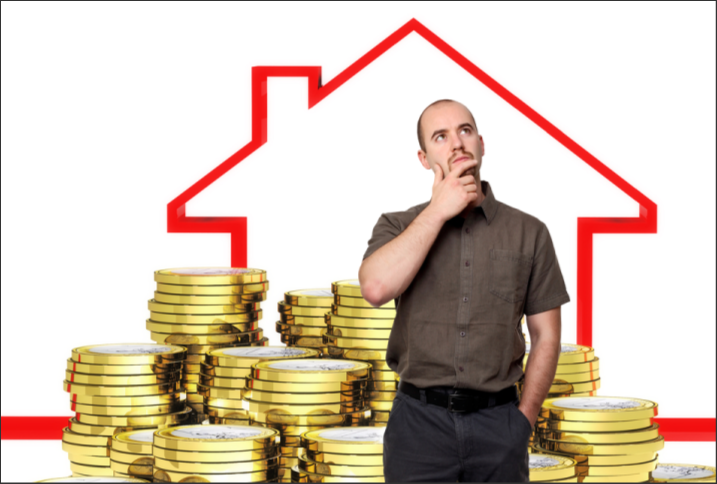 2. DECIDE WHO WILL SELL YOUR PROPERTY.
When you have planned your finances carefully, decide who you want to sell your property. Can you sell it yourself or do you prefer to hire a good real estate agent to do it for you?
If you decide to hire a real estate agent, it is good to compare and ask the right questions to make sure you are hiring an agent who will look out for your best interests.
If you decide to do your own selling, make sure you understand what is needed to sell your house for the best price within a reasonable amount of time. Remember that the longer a house sits in the market, the lower the chances of selling it for a high price.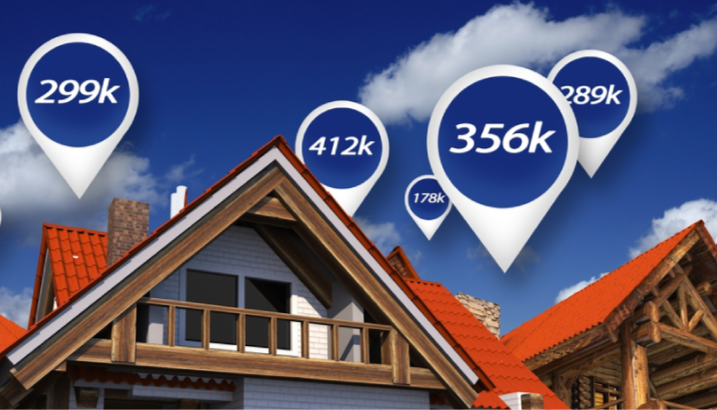 3. DETERMINE THE SELLING PRICE.
It is important to understand that a house is worth only what a buyer is willing to pay for it.
Some sellers believe that they can start selling by asking for a higher price and then lower it if the house doesn't sell. This is actually a bad move as it could slow down the sale and turn-off potential buyers.
Pricing the house correctly is the single most important factor any home seller must consider.
Look at similar properties in your neighborhood for the last 3 months and check how much they sold for
Compare properties with similar footage (with 10% variance, if possible) and similar ages.
Check history of withdrawn or expired listings that were removed from the market and relisted. Look for patterns and possible reasons why they didn't sell so you can avoid the same mistakes.
You can visit active listings so you can compare the competition and see what your home has to offer buyers.
You can do these steps to get comparables if you are selling on your own.  If you are working with a real estate agent, he can provide you with market comparables and help you to price your house competitively.
4. PREPARE YOUR HOUSE FOR BUYERS.
You will need to prepare your house for buyers with the goal of increasing its appeal to as many buyers as possible.
You will need to make your house sparkle – from the curb, to the exterior and the interior.
The moment you put your house up for sale, it ceases to be your home and becomes a product on offer.  It isn't about what you like anymore but about what buyers want.  It is important to disassociate yourself from your house, de-personalize, and de-clutter.
It is also a great idea to hire a home inspector to give you an idea of what you need to fix so that they don't cause problems with the sale.  A home inspection report will disclose issues that would be found out by serious buyers later so it is good to know early to give you time to fix them.
Home staging is recommended by real estate professionals because it increases a home's appeal and shows buyers the best features of a property.  If you stage a house well, you increase your home's appeal, your home's value, and your chances to sell the house faster.
Staging can be simple measures like improving the yard, minimizing furniture, adding "greens" to your home, or painting the inside and outside.
You can find budget-friendly ways to stage your house to prepare it for buyers.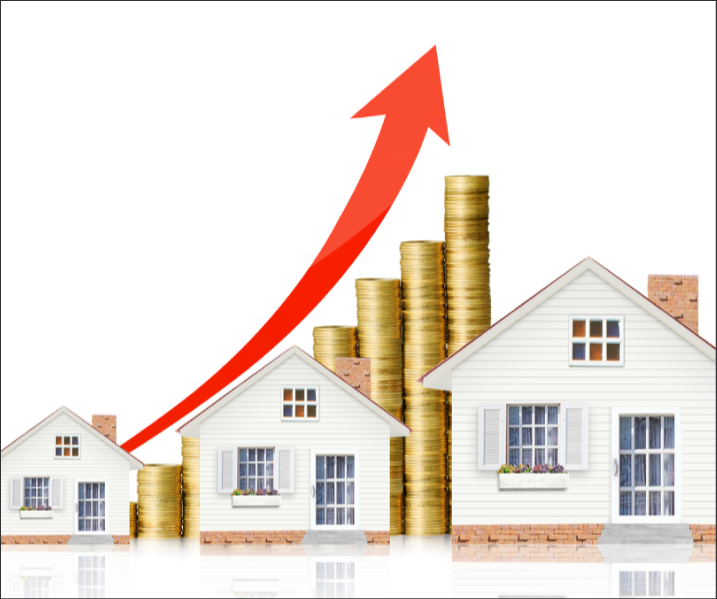 5. MARKET YOUR HOUSE EFFICIENTLY.
Once your house is ready for buyers, it is time to market the property.
Whether you are selling the house privately or through a real estate broker, it is critical that buyers know about your house for sale and feel interested to view it.
For seller's markets, effective marketing can help get a higher price for the house while in buyers' markets, it could mean the difference between a sold and an expired listing.  You need to make the phone ring and to get buyers through the door of your open house.
Majority of home buyers look for houses on the internet.  You will need to prepare great quality photographs of your house.  A real estate agent will help get your house on MLS listing (a system used for advertising homes for sale in Canada from real estate boards and the Canada Real Estate Association).
Discount or flat fee brokers may or may not offer MLS listing with their services so check before you sign-up.  It is, however, possible to get listed without hiring a real estate agent to do the selling by paying only for the listing fee.
The bottom line is to get maximum exposure for your house to entice as many buyers as possible to see it and make an offer.
Marketing of a house for sale requires being ready for open houses, viewings, and fielding calls from buyers with questions or offers.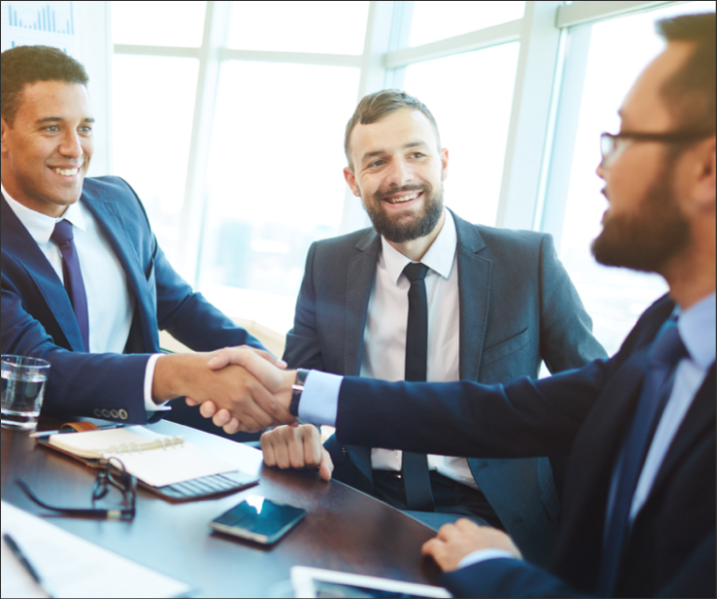 6. NEGOTIATE OFFERS FROM POTENTIAL BUYERS.
In hot markets like Toronto and Vancouver, a home seller can receive multiple offers from buyers.  How do you choose the best offer?  In slower markets, a seller can receive an offer at a time. How do you decide if you should take it?
These questions are problems that often face a home seller and should not be taken lightly.  For better understanding, it is important to know what an offer is and how they should be assessed.
Of course, an offer to buy seems like good news to any seller.  However, most buyers try to bring down the price of a home, especially in slow markets.  In hot markets, a buyer may agree to the asking price but would have conditions or contingencies which could be detrimental to the buyer.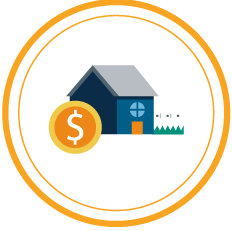 Price
An offer would indicate the price the buyer is willing to pay. It is one of the most crucial components.
A seller may receive an offer with a lower than asking price.  This is common as buyers usually want to negotiate the price of the house.  It is expected that a seller will provide a counter-offer to keep the negotiations going.  If the seller finds the price too low to negotiate further, the seller can just reject the offer.
If the seller receives an offer to purchase for the asking price, there are still other elements of the offer to be considered.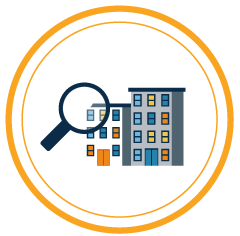 Contingencies
A home sale contingency is a common clause indicated in an offer to purchase a house.  This means the sale is dependent on the buyer selling his house by a specified date.  Should the buyer fail to sell his house, the offer is terminated.
A home sale contingency poses risks to the seller.  Although the property will continue to be marketed, other buyers may avoid considering the house because they don't want to waste time and effort.
Before accepting an offer with a home sale contingency, it is advisable to investigate how long the property has been listed, its selling price, and average selling time for properties in that neighborhood.
It is best to weigh things carefully before agreeing to an offer with a home sale contingency.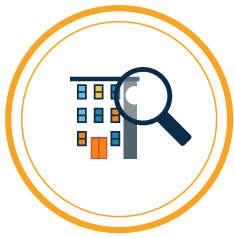 Conditions
An offer can rest on certain conditions that must be met before the sale goes through.  These conditions are for the buyer, the most common being "subject to financing approval" or "subject to home inspection".
Offers that are "subject to financing" safeguard the buyer so he can withdraw his offer if he fails to secure a mortgage.  In such cases, the seller will have to return the deposit.
Take note, however, that most serious buyers are pre-approved for a mortgage before they start a home search.  In such cases, a seller won't have to worry so much about this stipulation.
For offers that are "subject to home inspection", a buyer has the option to back-out if there are major defects that are costly unless the seller agrees to fix them.  Deals can go sideways when sellers and buyers disagree on what can be considered "major" defects.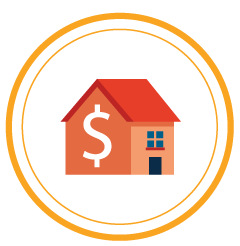 Deposit
A serious buyer is expected to show good faith by providing earnest money or a deposit.  As a seller, should it matter to you if the deposit is higher?
Every deal must have a consideration to make it binding.  In real estate contracts, the earnest money makes it more difficult for a buyer to walk away from the deal.  While a contract that a buyer signs is enforceable and a seller can sue successfully, without the deposit, sellers would not bother with the legal process.
The standard amount of the deposit is 5% and depending on the market, it could also be 1% or a few thousand dollars.  However, the amount of the deposit is less important than the other elements of the offer.
As an example, would you rather choose:
$400,000 offer price with a $20,000 deposit?
$420,000 offer price with a $10,000 deposit?
As you can see, choosing the better offer does not just come down to the deposit but all the other terms of the offer.  Further, since a seller doesn't even get the deposit until after closing of the sale, they don't really benefit from the deposit.
Standard practice dictates that a deposit goes to the broker and not directly to the seller.  This is for the buyer's protection.  A seller can't touch the money until closing.
Many sellers are under the mistaken belief that a deposit is released to the seller if the deal falls through.  But this is not always true.  Under the Real Estate Business Broker's Act, a broker cannot release a deposit from their trust account without either mutual consent from the buyer and seller or a court order.
If a sale doesn't happen, the deposit remains in trust and litigation follows.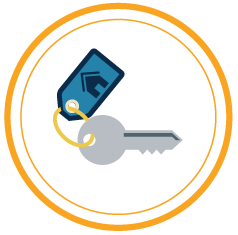 Inclusions and Exclusions
In simple terms, exclusions and inclusions indicate the things that come with the house and what is not part of the sale.  For example, is furniture included? What about appliances?
It is important to make clear what the owner can take to avoid misunderstandings. It is equally important to indicate what the owner should remove because the buyer doesn't want them.
It is best for an offer to exclude any deal on personal property such as appliances or furniture.  Both parties can negotiate a deal without putting it in the home sale contract as it complicates things and can cause problems.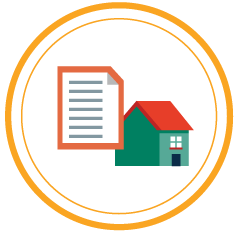 Terms of the Sale
The offer should also specify how the buyer will be paying for the home.  A pre-approval letter is often required by sellers to give them assurance in accepting an offer.
An offer can go back and forth until such time that both parties agree or one party ceases to negotiate.
STUDY CONDITIONS, CONTINGENCIES AND TERMS
As a seller, it is important to consider these elements of an offer to buy a house.  You must also ensure that the buyer demonstrates good faith.
Although uncommon, an offer may have no conditions, in which case all the seller needs to do is accept the offer.  This is possible in sellers' markets where buyers scramble to buy a property and multiple offers can be received for a house.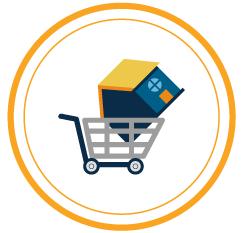 7. CLOSING THE DEAL.
All sellers would naturally love to have firm offers where buyers agree to asking price without any conditions. But in most cases, that would be reaching for the moon. Negotiations often play a critical role at this point and they can make or break the deal.
When a seller receives an offer he deems suitable, the offer is accepted in writing and a contract is entered into by both the buyer and the seller. Both parties agree on a closing date which sets the framework for everything else – the opening of the escrow up to final paperwork at the courthouse, generally within 4 to 6 weeks.

It pays to know ahead how much you will be paying for selling your house.  By being prepared, you can avoid the nasty shock on closing date.
A seller can have expenses at closing such as:
balance of the mortgage
real estate agent commissions
property taxes, utility bills, homeowner's insurance (some expenses would be pro-rated)
legal fees, escrow, and title fees
All these fees could take a huge bite from the proceeds of the sale.  If you need money for a down-payment on a new home, you must keep an eye on these expenses.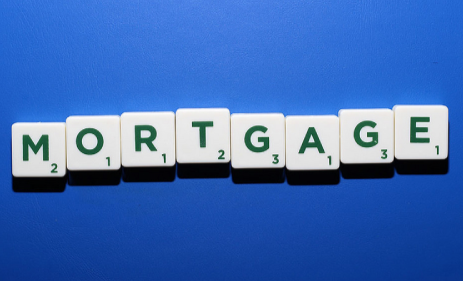 Outstanding Mortgage
Talk to your lender ahead of the time to know how much the outstanding mortgage is. This will be deducted from the sale of your property.  You can also determine how much you can get to purchase a new home.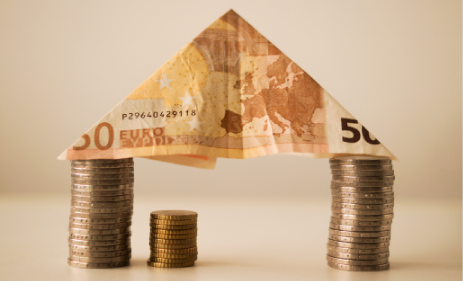 Real Estate Agent Commissions
Real estate agent commissions vary from province to province.  In could be anywhere from 7% to 3%, depending on your real estate agent.  If your home sells for $350,000, you could be set back as much as $10,500 (at 3%).  If you sell the house yourself, you could save this amount but may still need to pay a buyer's agent commission (usually 2%).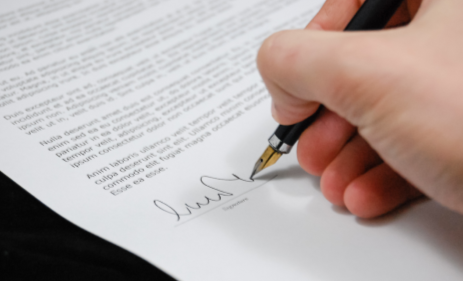 Legal Fees
Whether you sell privately or with a real estate agent, you will need a real estate lawyer to do the paperwork.  You should set aside at least $500 for legal fees.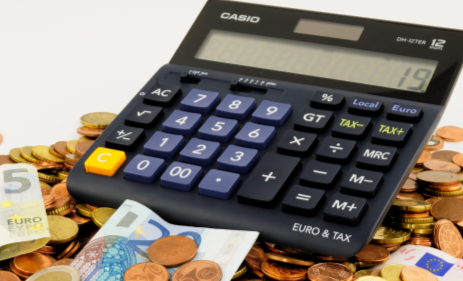 Staging Costs
Depending on the condition of the property, staging costs could be minimal at $1,000 but it could be more if there's more to be fixed besides paint.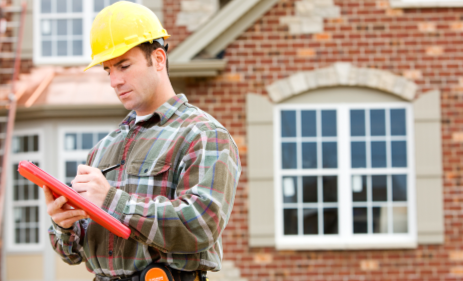 Home Inspection
While buyers who make an offer will conduct a home inspection at their expense, it's also advisable for sellers to arrange for a home inspection.  A home inspection costs around $300 for small homes and condos while larger homes could cost $400 up.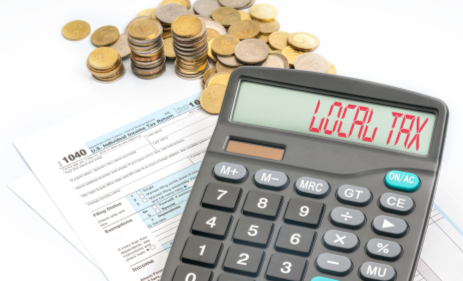 Land/Property Tax
The Canada Revenue Agency provides homeowners in Canada with tax exemptions from the sale of a principal residence.  But if you are buying a new home, land transfer tax can be a huge expense.  The rate varies from one province to another (.5% to 2% of total property value)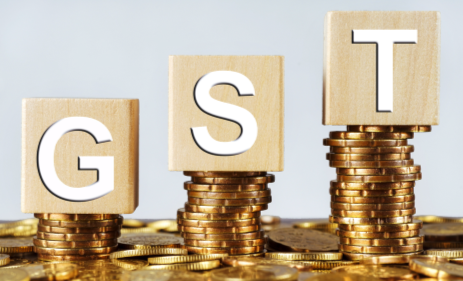 GST/HST
The real estate agent commissions and lawyer's fee are subject to GST and HST and varies in each province.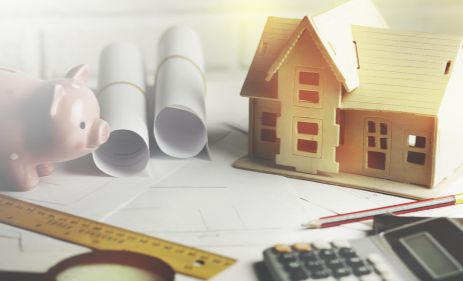 Moving Expenses
Moving expenses can be hefty, especially if you are moving long distance. Expenses will depend on the size of your move and your destination. It is best to know the cost of professional moving services and set aside the budget for moving.
Selling your home can cost a lot of money so be sure to prepare the budget for these expenses.
SHOULD YOU BUY FIRST OR SELL FIRST?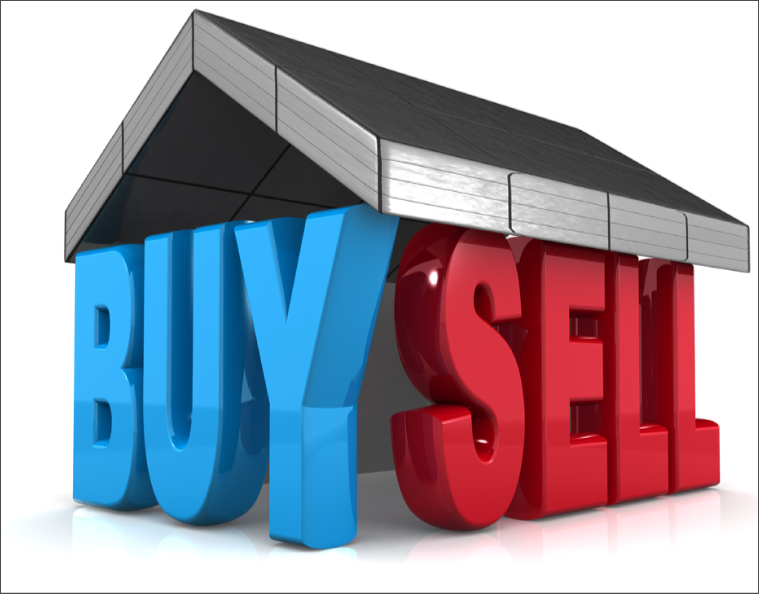 Many home sellers feel the pressure mounting when the house is put up for sale.  Do they sell first or buy a new house first?  What if the home sells quickly and they don't have a place to go?
There's no standard answer to this question as it all depends on your situation.  You can shop for a new home and make a "conditional offer" on a property while you are waiting to close the sale on your existing home.  In this way, you don't pay for 2 houses at the same time.  You can also try to negotiate the closing period to allow you sufficient time to find a new home.
COMPARE OPTIONS WITH 3 REAL ESTATE AGENTS
When selling your house, you will be facing a lot of hard questions.
We hope this guide has helped you decide how you want to sell your house (privately or with a real estate agent) and prepare for the things you need to get done and pay for.
With good planning, you can make selling your home stress-free and easy. Start planning by comparing 3 real estate agents to help sell your house.
These free and no obligation proposals from real estate professionals will give you more options for selling your property.
OR CALL
1-418-800-8586
1-514-600-6092