It's very difficult to buy a house in cities like Ottawa and Toronto because home prices are too steep and competition is tough. But in Cornwall, Ontario, there are abundant spacious and beautiful houses that can be yours at very affordable prices.
Cornwall homes for sale are among the most reasonably-priced in Ontario and offer greater value compared to other areas in the province.
You will be amazed to discover that it is so much easier to buy a home in Cornwall. Experienced Cornwall brokers and real estate agents in our network will be happy to help you find the best home in your price range.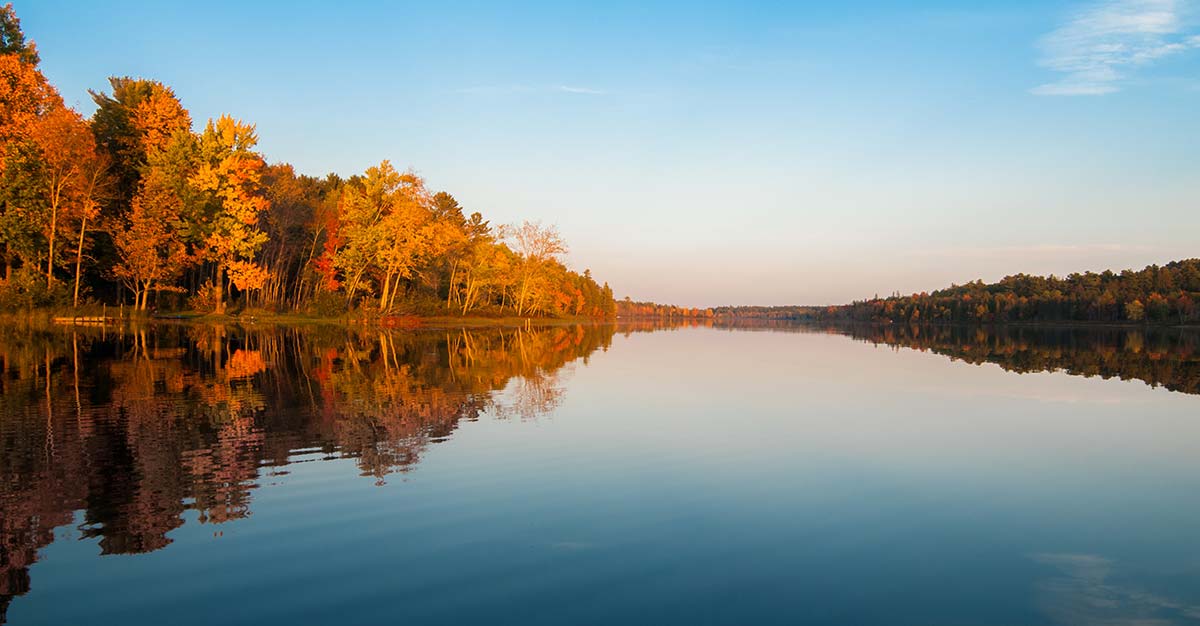 2 Minutes to Find the Best Real Estate Agent
It is difficult to find the best real estate agent if you don't know what you are looking for.
As a home buyer or seller, your real estate agent must be good at communication.
As the market is time-sensitive, a good agent must know exactly what you want so he can make the right moves and act fast.
He must also keep you, the client, informed of all the facts in a timely manner.
In just 2 minutes, you can fill-out our short online request form to receive 3 real estate proposals from experienced Cornwall real estate agents, free of charge.
Top Reasons to Buy your Dream Home in Cornwall
Are you paying high rent to live in the city? If you believe you are ready to own a home, consider Cornwall where home ownership is easier than you think.
Located in the easternmost part of Ontario, it is within an hour's drive to Ottawa.  It has a diversified economy that is focused in automotive, manufacturing, food processing, and call centers.  Its Business Park hosts distribution facilities such as Walmart's which employs around 1,000 residents.
It is a picturesque mid-sized city offering a waterfront lifestyle that families can enjoy. It has a wide variety of housing options, including ranch-style homes and bungalows.
The city is very proud of its beautiful landscapes, the popular Waterfront Trail, various beaches and diving sites, and conservation areas.
The average home price as of September 2017 for Ontario was $547,389. According to Cornwall and District Real Estate Board statistics, the average home price as of October 2017 in Cornwall was $207,453.
With housing prices more than 50% less than in other places in Ontario, Cornwall is certainly a very good choice for home buyers.
Compare Housing Prices in Cornwall for All Types of Homes
We want to show you how affordable and easy it is to buy a house in Cornwall. Seize the opportunity to own your home in one of Ontario's most beautiful areas.
Below are average prices for various housing types in Cornwall.
| | |
| --- | --- |
| Housing Type | Median Price |
| Bungalow | $184,977 |
| Split-type | $221,000 |
| 1 ½ Storey | $122,000 |
| 2- Storey | $204,875 |
| Semi-detached | $171,500 |
| Townhouse | $131,000 |
| Condo | $200,279 |
*** Average prices are estimates that can vary depending on actual location
Cornwall's population is a little over 46,000.  Nevertheless, it has all the amenities of a full-service city.  Its local infrastructure, electrical, and telecommunication networks are sufficient to meet the standards of a larger city. In fact, many businesses with international clientele are present in Cornwall.
It is a big advantage to live, work, or do business in Cornwall. Meet real estate agents in our network who can help you find the right home in Cornwall's neighborhoods that suits your lifestyle and your budget.
Cornwall's Top Neighborhoods for Home Buyers
Cornwall is definitely a good place to raise a family.  It has a wide choice of English and French schools, good hospitals, and plenty of recreational amenities.
Some of the neighborhoods you can consider investing in a home in Cornwall include:
Downtown Cornwall
Living downtown has many perks – quick access to restaurants and shopping as well as downtown offices.  Recently, condos have been erected in the area to add to the available living spaces.
St Andrew's West
This neighborhood offers a casual lifestyle. There are just a few hundred homes in the area, it being small.  It is an ideal place to buy a house if you long for rural living, a peaceful and quiet community, and enjoy life's simple pleasures.
Sunrise Acres
This community is a lovely spot for buying a house in Cornwall. It has single-family homes and semi-detached houses to choose from. Ideal for families, it has good access to schools with tree-lined streets that make it a charming neighborhood to come home to.
Riverdale
This neighborhood is a mixture of single-family homes and luxurious properties.  It is popular for families, young and old.  It has good access to schools and just a short distance to Cornwall's shopping areas.
North End
This area is mostly a residential area and has several new properties and older houses.  It is very ideal for families, being close to schools and parks.
Summerstown
This area has become popular among people looking for waterfront living in Cornwall.  10 kilometers east of Cornwall, you'll find some new developments around the area. Quaint and charming aptly describes the area as you will see cottages along the waterfront and homes with incredible views of the water.
Glen Walter
It is located east of Cornwall, neighboring Summerstown.  It is known for its executive homes with residents counting professionals like lawyers, doctors, and business men.  It also boasts of lots of waterfront, abundant parkland, soccer fields, and a barbecue area for families to enjoy.
Very few homes become available for sale in this area. The price range is from $300,000 to as much as $1.5 million.
Long Sault
This town is a rural hub, with single-detached homes selling from $150,000 to $300,000.  Lots are larger than in other areas, with surroundings a mix of country and mini-urban atmosphere.
Quiet and modern, it has its own marina and has direct access to beaches and camping (from the Long Sault Parkway).
Finding the perfect home to buy in Cornwall is easy when you have a knowledgeable real estate agent by your side.
Compare Cornwall real estate brokers and agents with our free online request form and choose your real estate partner.
Buyer-Agent Agreements and how they work
A real estate agent usually works with a home buyer for a few weeks. Their work includes:
✓ Introducing buyers to lenders for mortgage financing
✓ Informing buyers of properties for sale that meet their requirements
✓ Talking to listing agents and making an appointment
✓ Showing properties to the buyer
✓ Providing comparable sales to help buyers understand real estate prices in neighborhoods to help in their buying decision
Listing agents, or those that represent sellers, have a formal agreement with their client.  Buyers, on the other hand, have buyer broker agreements which list the duties and responsibilities of both the buyer and the agent.
Exclusive and Non-Exclusive Buyer-Broker Agreements
The term of the agreement can be negotiated, from 30 days to 90 days. If you sign an exclusive buyer's agreement, you are empowering the broker to represent you exclusively in purchasing a property.  You may not ask other brokers to show you houses or make an offer to buy a house without your broker.
Even if you find a house to buy on your own, the broker may be entitled to a commission.
Buyers have an agreement with the broker, not the real estate agent.  A buyer may request to replace a real estate agent if they are not satisfied with his performance.
In contrast, a non-exclusive agreement gives the buyer the right to purchase a property introduced by another agent.
Sellers Usually Pay the Buyer Agent's Commission
If you hire a buyer's agent, the seller usually pays the commission fee.  For this reason, "For Sale by Owner" properties that don't offer a commission to the buyer's agent are usually avoided by buyers with representation because they don't want to pay the commission out of their own pockets.
If you want to buy a house in Cornwall, compare experienced real estate brokers to find your dream home.
How to Find a Buyer for your Cornwall home Fast
As a home seller, selling your home fast and for the right price is most important to you.
Here's a look at how the real estate market in Cornwall fared in October 2017.
Average Home Price
Inventory
Average Days on Market
Number of Homes Sold
$207,453
(as of October 2017)
600 active listings as of end October
45 days
(for single-detached)
105 units sold as of end October
(7.1% increase from last year)
From January to October of 2017, there were 1,224 homes sold, 4.6% lower than in 2016.  By the end of October, the Cornwall and District Real Estate Board's MLS system had 600 residential properties listed for sale.
The average days on the market improved from last year, from 52 days to 45 days.
How can you ensure a successful sale of your house in Cornwall? How do you make sure your house doesn't languish in the market?
Without proper marketing and aggressive advertising, your house has a lower chance of selling fast and for a good price.  It is important to work with an experienced Cornwall real estate agent to find the right buyer for your property.
Should you sign a listing agreement?
Home sellers may sign a listing agreement with a listing agent (a real estate agent). As the seller, you are giving the agent your consent to list and advertise your house for sale.
A listing agreement is a legal contract and it is critical that you understand the terms because you need to abide by them.
A contract is good for the selling agent because it requires you to work with him for a specified period of time. It also gives you protection in case the real estate agent doesn't meet the provisions of the contract.
Further, even if you hire a real estate agent, the contract will actually be with a brokerage because real estate agents work under a broker.
Key Points to Consider in the Listing Contract
Below are key points to consider in your listing contract.
Real estate agent's commission
The listing contract will specify the commission rate of your real estate agent.  It is important to find this out before you sign. Usual rate in Ontario is 5%.  If you want to negotiate the rate, do so before the contract is executed.
Exclusive Selling Rights
This gives your real estate agent the exclusive right to sell your property for a specified period.  You may choose to have a shorter duration of the agreement such as 60 days.
Duration of the Agreement
The duration of the contract is critical. A shorter listing period is beneficial to a seller as it gives you the option to look for another agent if you are unsatisfied.  If you like your agent, renewal is always an option.  A real estate agent may want a longer listing period to ensure that the results of their hard work is not wasted.
Cancellation Clause
This is also critical as you should know when and how you can cancel the listing. If you are unhappy with the agent's services and want to terminate the agreement, you may find yourself in a bind.
Keep in mind that while the contract is valid, you can't find a buyer for your property and avoid paying the commission rate.
What happens if you sell without a real estate agent?
There isn't any law that requires a home seller to hire a real estate agent.  However, selling a house is not easy and requires specialized skills as well as a good knowledge of Cornwall's real estate market.
There have been successful private sales of properties but these are few compared to the number of homes sold successfully by real estate agents.
Statistics show that most houses being sold privately, or without a real estate agent, take much longer to sell, if at all.
Selling a House without a Real Estate Agent is Risky Business
Most home owners who decide to forego the services of a real estate agent do so in order to save the cost of the commission.  For a property that sells for $210,000, the average commission rate is $10,500 or 5% of the selling price.  Yes, it is a lot of money, but it goes to both the selling agent and the buyer's agent.  It also covers the costs incurred by your real estate agent in selling your property.
If you don't offer a buyer's agent commission, your house will not be shown by real estate agents to their buyers.
How much do you stand to lose if your house doesn't sell even after many months in the market?
Further, a home seller without an agent who is not knowledgeable about the required paperwork in Cornwall can be vulnerable to a future lawsuit.
Choosing the Best Cornwall Real Estate Agent
Do you have a relative who dabbles in real estate? Or perhaps your parents know an agent in Cornwall.
There is a lot at stake in selling or buying a house.  It involves a huge amount of money, valuable time, and it has a huge impact on your future happiness.  With such an important transaction, you don't want to take any risks.
To find the most qualified agent for your real estate project, it is best to compare real estate agents based on education, training, track record, and yes, commission rate.
How do you identify the "best real estate agent"?  Knowledge of the local real estate market is a given, as well as strong marketing skills, a vast network, experience, and negotiation skills.  You may also want to check on their track record for buying or selling properties in Cornwall and their areas of expertise.
Get the Best Agent of your Choice
But it takes more than these technical skills to make a real estate transaction between agent and buyer or agent and seller SUCCESSFUL.
You want someone who listens to and understands your needs, can be depended on, possesses integrity and competence, and responds quickly.  In short, it is important that you feel at ease talking to your real estate agent.
You alone can choose the best real estate agent and your choice will dictate whether you will be successful in your real estate transaction or not.
Free Real Estate Proposals to Compare Agents
We can help you find the best real estate agent in Cornwall to buy or sell your house. Use our short online request form and receive 3 free real estate proposals from licensed and experienced real estate agents.
These proposals for your real estate project are absolutely free. You are also not obligated in any way to hire anyone if you are not satisfied.
With nothing to lose, the smartest way to find a real estate agent in Cornwall is to compare real estate agents with our free online request form.