FIND QUEBEC CITY CONDOS, DUPLEXES, AND HOMES WITH QUALIFIED REAL ESTATE BROKERS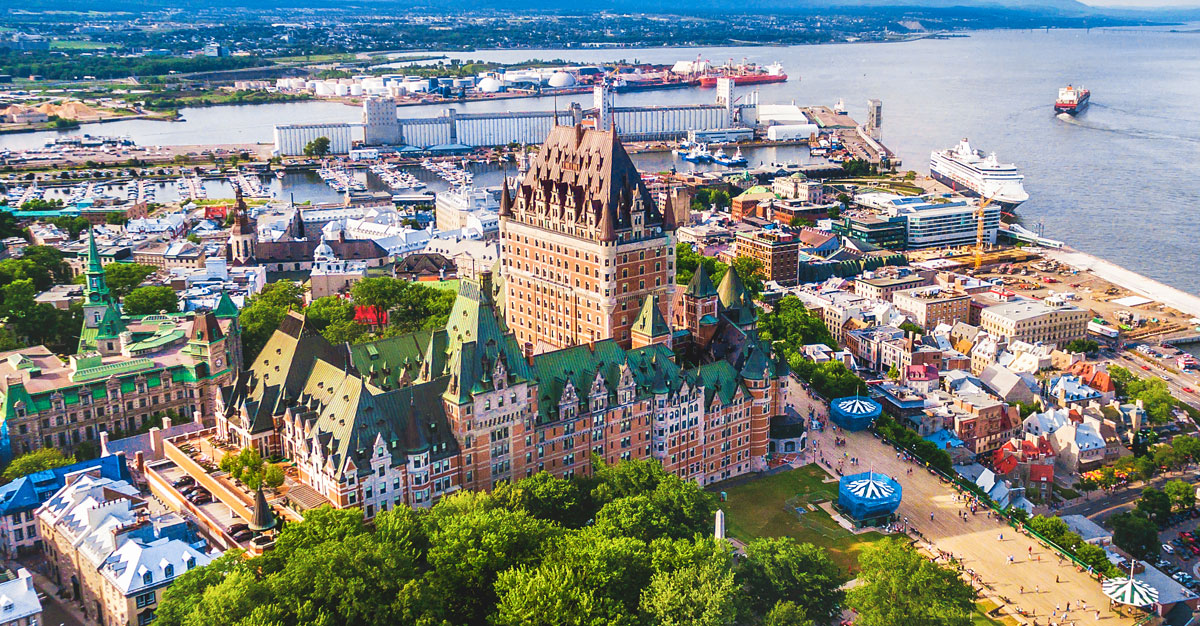 You will be amazed to find that real estate prices in Quebec City are significantly lower than in other cities in Canada.
Quebec City is truly the dream location for anybody looking for fair value for their home.  Latest surveys show that a single family home in Quebec City costs around $266,578.  In less robust Halifax, average price for a single family home is higher at $292,000.
A good real estate agent will tell you that a critical factor in evaluating properties for sale is location.  Quebec City offers outstanding benefits in terms of location and quality of life but still provides hard to beat housing prices.
Looking for the perfect house to buy? Get help from a qualified real estate broker in Quebec City to save on time and money.
WHY HOME BUYERS NEED A BUYER'S AGENT
When you browse the internet for home listings and contact a real estate agent representing that property, keep in mind that he works for the seller, not you.
That means the agent won't be looking out for your interests but that of the seller.  Their objective is to sell the house for the highest possible bid.
As a buyer, you need your own real estate agent to represent you in making sure the property under consideration is in good condition and is priced according to fair market value.
Buyers' Agents Work Hard to Get a Good Home Deal
If you decide to purchase the house, your real estate agent will happily negotiate the price and other conditions so you can get a better home deal.
What's more, you don't even pay any commission to your real estate agent.  As a buyer, your agent gets paid by the seller.
Your real estate agent will help you with:
✓ Finding the ideal property within your price range
✓ Arrange home viewings at your convenience
✓ Ask questions you want answered
✓ Check the selling price by comparing with other similar properties in the same area
✓ Prepare an Offer to Purchase for the price you want to pay
✓ Negotiate and make counter-offers
✓ Refer experts for home inspection, home financing, and real estate law
✓ Assist with closing the deal
Buying a house in Quebec City is stress-free when you have an experienced real estate agent to assist you.
QUEBEC CITY IS A BUYERS' MARKET
Quebec City remains to be a buyers' market, with properties generally selling below or at listing price.
Buyers have a wide selection of detached homes and condos.  Low interest rates, high supply of homes, and stable real estate prices make Quebec City a very desirable place to buy a home.
Now may be the perfect time to finally buy your dream home.
A LOOK AT HOME PRICES IN QUEBEC
| | | |
| --- | --- | --- |
| Type of Housing | Median Price | Average Selling Time |
| Condo | $225,000 | 91 days |
| Single family home | $318,000 | 51 days |
| Plex (2-5 units) | $360,0001 | 76 days |
**Statistical data obtained from first quarter 2022.
** Market values of individual properties are better assessed by real estate brokers using comparative market analysis to determine fair price.
High inventory levels in Quebec City will likely remain.  Condos remain a popular choice for seniors who want to down-size while first-time home buyers generally enter the real estate market with a home purchase averaging at $300,000.
BEST QUEBEC CITY NEIGHBORHOODS TO BUY A HOUSE
Home to historic and exciting neighborhoods, home buyers can take their pick from these amazing places to buy a house in Quebec City.
| | |
| --- | --- |
| Neighborhood | Average Listing Price |
| Sainte-Foy-Sillery-Cap-Rouge | $260,000 |
| Old Town | Up to $2 Million |
| Upper Town | |
| Limoilou | Prices vary widely |
| Beauport | |
| Nouveau St. Roche | $200,000-$250,000 |
Your real estate agent will be happy to help you check out affordable houses for sale in these fine neighborhoods.
CRITERIA FOR CHOOSING A GOOD REAL ESTATE AGENT
Whether selling or buying a house, it is important to choose a good real estate agent.
A real estate transaction is complex. A wrong decision can cost you thousands of dollars.
A huge mistake some home sellers make when choosing a listing agent is to base their choice on lowest commission or highest listing price.  Sellers naturally want the highest possible price and to pay the least possible amount of commission. However, these 2 criteria have little to do with competence of a real estate agent.
In choosing a real estate agent, consider the following criteria:
Experience
You want a real estate agent who has a solid track record for selling similar properties in your area
Education
A good real estate agent has the necessary training and skills to deliver results
Honesty
A good real estate agent is honest with you and keeps you up to date
Networking
Real estate is a people's business.  A good real estate agent has a wide network of contacts for buying or selling a house.
Negotiation Skills
A good real estate agent won't be after a quick sale but will aggressively negotiate the price of a house.
If you are considering agents offering similar services and can't make up your mind, you can also ask to see their track record.
HOW TO GET STARTED WITH SELLING A HOUSE IN QUEBEC CITY
As a home seller, you want only two things to happen – to sell at your asking price and for the sale to happen quickly.
It may be easier said than done. Selling a house requires the right kind of expertise and knowledge which an experienced real estate agent has.
To get started with selling your house, you must find the best real estate agent in Quebec City.  When you fill-out the online form with your details, you will receive FREE AND FAST 3 proposals from real estate agents from our network.
REAL ESTATE AGENTS ASSIST HOME SELLERS IN VARIOUS WAYS
Once you choose your real estate agent, the complex process of selling your house begins.
✓ Your real estate agent will evaluate your property
✓ Present you with market comparables to help you determine the right listing price
✓ Advice you on how to increase the value of your property
✓ Assist you with preparing the house for buyers
✓ Prepare a detailed marketing plan for your house including listing with the MLS, broker' websites, newspapers, and other relevant media
✓ Organize open houses or home viewings
✓ Follow-up on lead
✓ Receive offers and prepare counter-offers
✓ Negotiate with buyers
✓ Assist with closing
Can you buy or sell a house without a real estate agent?
Actually, you can. But as a buyer, there are distinct advantages to working with a broker for finding your dream home.  As a home seller, you could end up losing a lot of money if your house takes too long to sell or does not get attractive offers.
We have made it easy for you to buy or sell a house in Quebec City.
Request for 3 free proposals from real estate agents today.  Let us know your needs by filling-out our request form. It only takes 2 minutes to tell us what you want.
In no time, you will hear from the best real estate agents in Quebec City to help you with buying or selling a house.