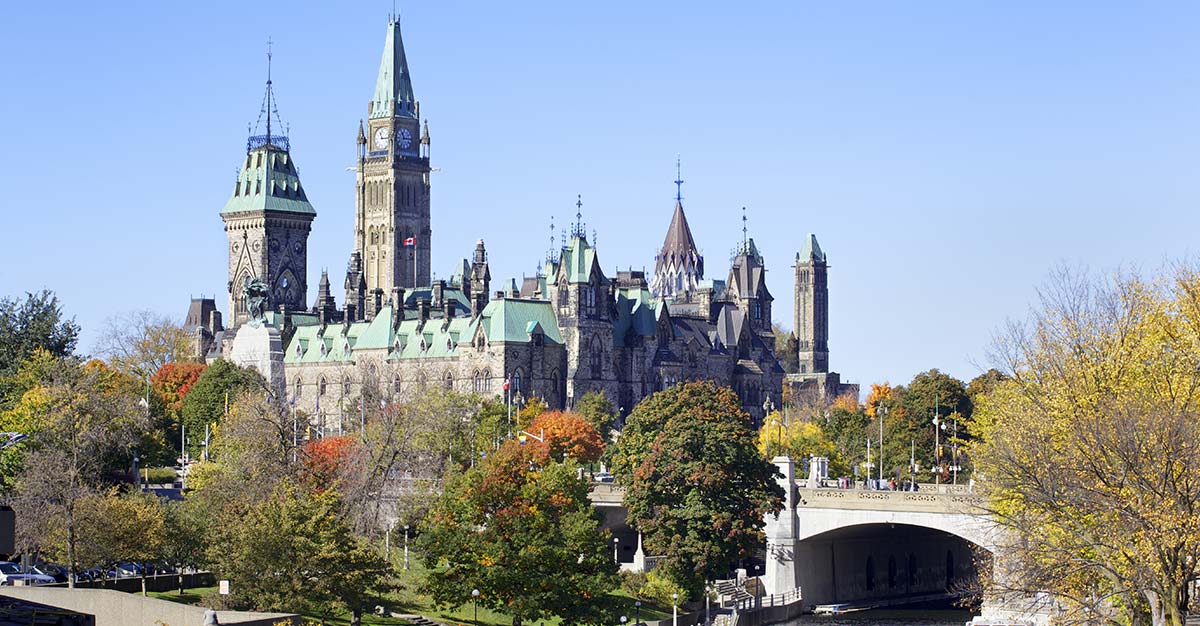 Buying or selling a house in Ottawa starts with a search for the best real estate agent. Now this is important, and here's why.
The Ottawa Region is huge and boasts of hundreds of neighborhoods in which thousands of homes for sale are available. In order to effectively purchase or sell a house in Ottawa successfully, you need a real estate professional to find your perfect home or find the ideal buyer.
For the month of October 2017, residential properties in Ottawa sold for an average price of $425,256, with an increase of 7.7% from last year's figures in the same period.  Condominiums also sold for an average price of $269,604.  Home prices differ from one neighborhood to another.
While the law does not require the participation of a real estate agent or broker in any real estate transaction, majority of home sellers and buyers still prefer to work with a real estate professional.
Even if you have already sold or bought a home before, or this is your first time, every real estate transaction is different.  One mistake can cost you a lot in lost opportunities.
We have made it easy for you to compare real estate agents in Ottawa.  In just 2 minutes, you can get 3 free proposals from real estate agents specializing in selling and buying of houses in Ottawa neighborhoods.
Free Real Estate Agent Services for Home Buyers
Home buyers have every reason to hire a real estate agent because they don't pay for real estate commissions.
You may be wondering why real estate agent services for home buyers come free.  Why would anyone spend a lot of time and effort without compensation?
As a home buyer, you will not pay your real estate agent a single dime but don't worry because he will be compensated by the seller.  The commissions of the selling agent and the buyer's agent are normally paid out of the selling price.
Your home buyer's real estate agent will be happy and ready to assist you with:
Property search in your desired neighborhoods
Checking that the selling price is reasonable and based on market analysis
Negotiating the price to get you a good deal
Making an offer or a counter-offer to get the seller to accept
Closing the sale
Preparing the legal paperwork and turn-over
In choosing a buyer's real estate agent, you can avoid problems and complications in the most important transaction of your life.
4 Important Things to Think About Before Buying a House in Ottawa
Buying a house in Ottawa is a huge step. Because you will be investing a lot of your money and essentially changing your lifestyle, you must make sure you approach your real estate project with a good Ottawa real estate broker by your side.
1. Your Mortgage Qualification
This is one of the most crucial steps you must take as a potential homebuyer.  The amount you qualify to obtain for home financing will determine which neighborhood in Ottawa you can afford to buy, the size of the house, the value of the house, and your overall satisfaction with your purchase.
Part of your preparation for mortgage pre-approval is to take care of your credit score. Ensure your credit and finances are in order. Avoid making huge purchases at this time. Your credit score will largely affect your mortgage rate.
Before you start searching for houses in Ottawa for sale, apply for mortgage pre-approval with your chosen lender.  Find out how much you can afford to pay for a home to help you prepare for the most important purchase of your life.
2. The Ottawa Real Estate Market
It is important that you become familiar with the Ottawa real estate market. Know the neighborhoods you prefer, find out average home prices, neighborhood safety, transportation options, etc. Knowing these things will help you determine your needs and your preferences.
3. Hire the best Ottawa real estate broker
An Ottawa real estate broker is an expert at the best neighborhoods to buy a house in Ottawa. He is extremely knowledgeable about real estate market prices and will help you to identify homes in neighborhoods within your price range.  Your real estate broker will provide you with valuable assistance and advice throughout your home-buying process.
Most importantly, home buyers benefit from the expertise of a real estate broker but don't pay for the real estate commission fees.
4. Additional costs to buying a home
A homebuyer will pay for other costs on top of the down-payment. You'll be paying for home inspection costs, property valuation fees, land transfer tax, home insurance premiums, and legal fees. It is important to know the costs associated to buying a house so you are prepared. Ask your Ottawa real estate broker about additional costs for home buyers.
Ottawa's Top Neighborhood Picks for Home Buyers
Real estate sales in Ottawa is often described as balanced but most areas still tend to be a seller's market.  Average days on the market improved in the fall of 2017, from 55 days to 45 days.
It can be very challenging to find and successfully buy a house in Ottawa because of competition and tightening mortgage regulations. But with an experienced real estate agent specializing in Ottawa neighborhoods, you have someone championing your cause.
Diverse Array of Neighborhoods in Ottawa to Choose From
Ottawa's real estate market is highly diverse, with homes including large single-detached homes, condos, and riverside cottages.  The area encompasses south of the Ottawa River, east of Quebec border and all the way north of St. Lawrence and far west.
Find the inner or outer suburbs or downtown neighborhoods where you can buy a home in Ottawa.  With the help of your real estate agent, you can narrow your search to suit your budget and find the ideal house to invest in.
Neighborhood
Description
Average Home Price
Beacon Hill North
Population: 10,000
8 or 9 km north east of Parliament Hill
Standard house – $470,000
Condo/Apt – $260,000
Nepean
30 mins to downtown in traffic
Sub-urban area, western Ottawa
Standard house – $525,000
Condo – $300,000
Westboro
20 mins to downtown in traffic
gentrified urban area
Standard house – $525,000
Condo – $350,000
Sandy Hill
Ideal for couples and singles
Condo – $375,000
Good quality homes vary widely in price
New Edinburgh
Quiet and wealthy area
Average house – $800,000
Condo – $600,000
Byward Market
Tourist area
mix of restaurants, bars, shops, market
Average house – $400,000
Condo – $275,000
Centretown, Golden Triangle
Close to downtown, walking distance to major amenities
$375,000 to over $400,000
Carleton Square
Close to Carleton University, generates income from student rentals, near downtown and good public schools
Single detached homes-$474,000
Glebe-Dows Lake
South of Centretown
10 mins drive to downtown
Average house – $800,000
Condo – 475,000
Barrhaven
Outer suburb, mostly row houses or semi-detached, single-family homes also available
Semi-detached or row houses – $300,000 or below
Detached – $ 300,000 to $400,000
Stittsville
Small residential area but appeals to those looking for bigger space, more amenities in nearby Kanata
Average price-$508,000
(3-bedrooms)
An Ottawa real estate broker or agent is very knowledgeable about these neighborhoods. They know the average selling prices in particular neighborhoods based on comparative market sales data in the last 3 months.  They can advise you about a home's condition and refer you to the right real estate services such as home inspectors, mortgage brokers, real estate lawyers, etc.
Your real estate agent will help clear the path to home ownership in a realistic and practical manner.  In this way, you don't get in over your head or have cause for regrets.
How Real Estate Agents in Ottawa Can Sell your Home Faster
Selling a house in Ottawa is neither simple nor easy.  It will take a lot of hard work and skills.  If you have never sold a home before, it is all the more imperative that you work with the best real estate broker for selling your house.
The moment that you decide to sell your house, you will face the toughest question of all – how much do you want to sell your house for?
You can simply answer with a figure you want based on your personal criteria. However, it is not a secret in the real estate industry that overpricing a property is a sure way of turning away buyers.  Underpricing a house can also make it undesirable because buyers think there must be something wrong with the property.  You also lose out financially if you undervalue your property's worth.
A real estate agent in Ottawa can easily help you determine the best asking price for your house based on market comparables.  He can recommend to you the listing price that would appeal to the right buyers.
What Ottawa Real Estate Agents Do to Sell a House
Experienced real estate agents understand that you want to sell your home fast.  But don't forget, you also want to sell it for the most money you can get.
Today's real estate market is more complex than ever. Changing regulations, rapidly changing home values, and increasing number of options for marketing real estate has made it difficult for a neophyte to strike out on his own. Real estate agents and brokers are more important than you think.
When selling a house, you should not leave anything to chance.  As this is the biggest transaction in your life, any mistake can quickly cost you thousands of dollars and a lot of regret.
Your real estate agent can help answer your questions, including:
How much should you sell your home for?
How can you increase the value of your home?
What needs to be done to get the word out and find the right buyer?
Below are the steps real agents take to sell a house as quickly as possible for the best price.
1. Preparing your home for buyers
Your real estate agent will help you prepare your home for buyers. He will advise you how to stage your property without overspending and arrange for buyers to visit your home.
2. Listing
Your real estate agent will review documents and discuss the listing price. He will devise the best marketing plan and use recent sales and market activity reports.  Your agent will also discuss any defects or issues that need to be fixed before putting the house on the market.
3. Aggressive Marketing
Some components of marketing a real estate property include websites, advertising, open houses, signs, and showings.  Real estate agents also keep close relationships with fellow agents for good networking.
Real estate agents and brokers use professional and high-quality photographs of your house for advertising, maximize visibility on the internet, and take care of MLS listing to reach as many buyers as possible.
A good real estate agent is a top-notch marketer and will work hard to make sure more people see your home and sell it for the highest possible price.
4. Experienced Negotiations Handling
As a home seller, it is critical that you receive offers to buy your home at the quickest possible time.  Your real estate agent will expertly negotiate the sale with potential buyers and work to get the best price for your property.  Buyers may attach conditions to the sale. Your real estate agent or broker will expertly negotiate conditions and move quickly to close the sale.
5. Seal the Deal
A real estate agent facilitates a satisfactory home inspection, answers questions, and gets the deal signed and sealed.
He can also refer the right trade people for needed repairs so you can meet your obligations.  Once the agreement is signed, he will provide copies to a real estate lawyer.
6. Close the Sale
The home seller will pick up the pace from this point by organizing his finances, coordinating with the real estate lawyer, and arranging moving out day.  It is a done deal.
From start to finish, your real estate agent will be with you to guide you for a smooth and successful home sale.  It pays to sell a house with a good real estate agent so there is never room for regret.
Skip the FSBO hassle with Ottawa Real Estate Brokers
There has been a lot of hype about FSBO or "For Sale by Owner" method of selling a house.
This method allows you to skip paying commissions to a selling agent, you'll be neck-deep in preparing, marketing your house, entertaining buyers, looking after paperwork, etc.
Do you really want the sleepless nights worrying about how to sell your house or get the right price for it? Are you really prepared to take the risk of making a mistake with your most important investment?
Majority of Home Buyers Have Real Estate Agents
Even if you succeed in saving commission of a selling agent, you may still need to pay a buyer's agent.  Majority of home buyers work with a buyer's agent. If you don't offer a commission to a buyer's agent, chances are their clients will never get to see your property.  Statistics show that FSBO properties take longer to sell and for less than the average price.
Compare the pros and cons of FSBO vs. working with a real estate agent  to understand which method can get you $$$$ more for your house.
Experienced real estate agents can skillfully answer all your real estate questions, help you through the legal aspects of the sale, and bring you much, much closer to your desired selling price.
Compare Top Real Estate Agencies in Ottawa to Buy or Sell a House
There are hundreds of real estate agents and brokers in Ottawa. Finding the right one for your real estate transaction may take time and a lot of effort.   For such an important transaction, how do you guarantee you are hiring a person of integrity, real estate knowledge, skills, and experience?
Rather than take chances with phoning different real estate agencies or looking at real estate ads, there is a much easier way.
Comparing real estate agents and brokers is the easiest and safest way to choose the right person for the job.
Below is a list of great real estate agencies we found in Ottawa for your reference.
Royal LePage Team Realty
Royal LePage Gale Real Estate, Ottawa
Royal LePage Performance Realty
Keller Williams Ottawa Realty
Re/Max Metro City Realty
Re/Max Hallmark Realty Group
Re/Max Affiliates Realty, Ltd.
Sutton Ottawa Real Estate
Coldwell Banker First Ottawa Realty, Ottawa
Coldwell Banker Coburn Realty, Ottawa
Keller Williams VIP Realty, Ottawa
** If we missed a real estate agency, you can reach out to us and we will be happy to update our list.
Whether you are selling or buying a house, each real estate company would have dozens of brokers and real estate agents.  It is critical that you find the best match to you in terms of personality and factors you are looking for including skills and performance.
You may contact real estate companies or visit their websites to look for the right broker or agent in Ottawa.
But if you prefer a quicker, more convenient, free, and no obligation method of searching for the best agent, you may use our form to meet experienced real estate professionals in our network.
Find Houses for Sale in Nepean with the Best Broker
It is easy enough to find listed houses for sale in Nepean. But how do you know it's a good neighborhood or if the asking price is right?
As of this writing, there are over 3,000 residential properties for sale in Ottawa, with hundreds of homes located in Nepean.  Your broker or agent can help you find a house based on:
Type of property (house, condo, townhouse)
Number of bedrooms (1, 2, 3, 5 bedrooms)
Number of baths
Price
Age of the house
A home buyer needs to check on the condition of the house before making an offer. An experienced real estate agent will arrange for a home inspection and negotiate the price to get you the best possible price.
If you have conditions to your offer such as closing date and repairs based on the home inspection report, your agent will know how to incorporate them in your offer to buy.
Searching for an ideal property to buy in Nepean or other neighborhoods in Ottawa is time consuming. Make it easy on yourself by working with an expert Ottawa real estate broker for finding the perfect home for you.
Can you Sell your Home in Kanata in 14 Days?
Every real estate agent knows the average days on market in Ottawa.  If you want to sell your home in Kanata in less than 30 days, your real estate agent will be able to tell you what to do.
The average home price of a house in Kanata as of October 2017 is $387,000.  According to real estate website Zolo, the average days on the market for a home in Kanata is 14 days as of November 2017.
Why Some Homes Sell faster than Others
It is quite difficult to ascertain why some houses sell so quickly while others don't. It may be a case of "luck" but most likely, these 3 factors contribute to the length of time a house stays in the market.
1. Asking Price
A strategy that is used to attract buyers and receive offers quickly is to price a home a little below market price.  When there are multiple offers, the price can be pushed a bit higher.  Lower price range can help sell a house faster. Of course, it should be done wisely. A real estate agent is skilled at pricing a property attractively.
2. Property location
In real estate, location is key to whether a house sells fast or not.  When located in a very good neighborhood, demand is high.  Of course you can't change the location of the property. Your real estate agent knows what assets your house has that could appeal to buyers.
3. Condition of the House
Another factor that determines how fast a house sells is condition.  Homes that are in great condition sell faster. Homes that "shine" attract buyers. Your real estate agent will use staging tricks to bring out the best features of your house.
It is important that buyers can imagine themselves living in your property.
Real estate agents and brokers understand the importance of these 3 factors in selling a house as soon as possible.  By using their marketing skills and taking advantage of their network and resources, a real estate agent can sell your house in Kanata much faster.
 Best Way to Sell or Buy a House in the Ottawa Region
If you are selling your house that you have lived in for many years, you have the best chance to turn a good profit.
To get a good deal for your house, it takes more than just a handshake.  You don't want to set your price too high or too low.  You also want to make sure that you reach as many potential buyers as possible.
Choose a real estate agent to sell your home for the best possible price at the soonest possible time. Remember, if your house sits too long in the market, the odds of getting a high offer diminishes.
Your real estate agent will go all the way in marketing your house for sale so that your most valuable investment turns profitable.
Meet Ottawa's High-Performing Real Estate Agents
It is much easier to meet Ottawa's high-performing real estate agents when you use our quick online request form.  
The best brokers and agents will be competing for your real estate transaction. Compare personality, experience, commission rates, and track record to choose the best candidate.
Enjoy a stress-free and pleasant real estate selling experience when you compare 3 real estate agents in Ottawa.