14 mars 2017,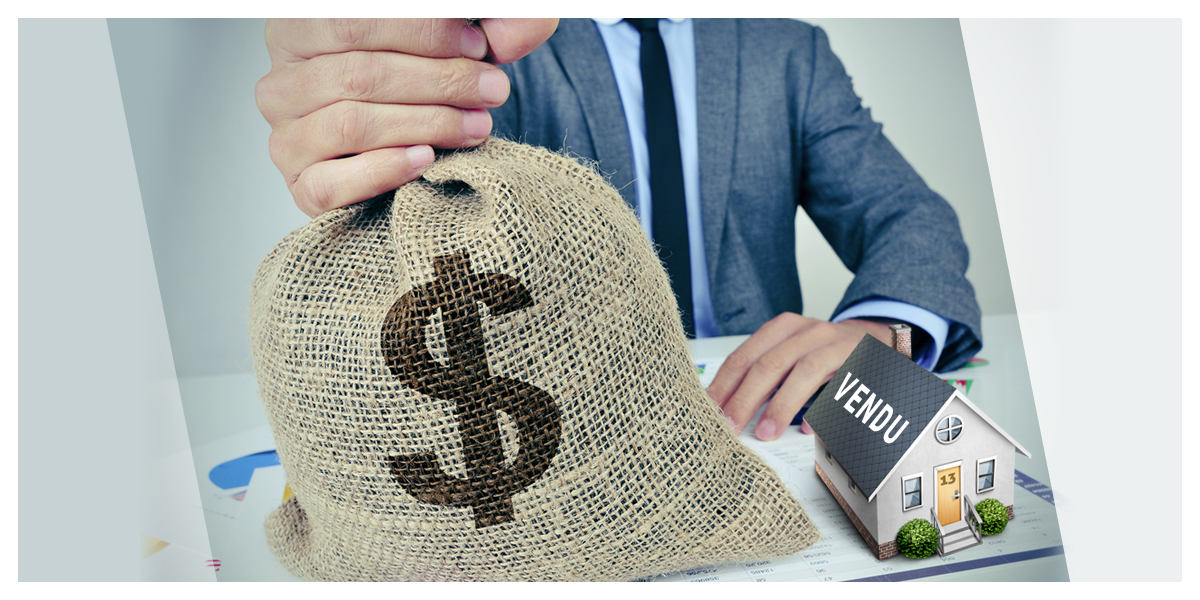 COMMISSIONS DECODED: HOW MUCH DOES IT COST TO HIRE REAL ESTATE AGENTS
Many people gasp in disbelief when they are told that a buyer can hire a real estate agent commission-free.  It sounds unbelievable. Why on earth would anyone want to work for free?
Actually, it is only partly true.  The truth is that real estate agents get their commission from the seller.  This means buyers don't have to pay their agent a dime but they do get compensation from the sale of a house.
There are many questions about real estate agent commissions that continue to confuse people to this day.
Before discussing how commissions work and how much real estate agents charge, let us first take a look at what real estate agents do.
THE WORK OF REAL ESTATE AGENTS – BUYING OR SELLING REAL ESTATE
There are 2 sides to the real estate market – buying and selling.  In both stages, a real estate agent is an important driver.
To put it simply, a real estate agent represents buyers and sellers in the sale and purchase of a piece of real estate.  They put on different hats for different people.
If you are a buyer, you may be working with an agent who has shown you several houses today so you think that is what agents do most of the time.  But in truth, the agent will also be representing you in making an offer for a house and negotiating the price or other concessions you want from the owner.  The agent will also faithfully monitor the transaction until final closing to protect your best interests.
If you are a seller, though, showing houses is actually just a small part of what a real estate agent does.
The moment a home owner lists with a real estate agent to sell a property, a flurry of activity begins, which includes the following:
Help you to set a good price for your property. A good agent understands the market and uses comparative market analysis to set home prices.  The goal is to set the highest price possible without turning away potential buyers.
Give excellent advice about presentation in order to highlight amenities that appeal to most buyers.
The agent will market the house to potential buyers starting from the for sale sign to direct mail fliers, newspaper ads, internet advertising and showings to get buyers to look at your property.
The agent also markets the house to other real estate professionals. With the use of Multiple Listing Service (MLS), your agent also targets other agents who can bring in potential buyers.
Your agent also negotiates on your behalf with interested buyers. When an offer is made, your agent is your messenger, manager, spokesperson and PR in charge of handling counter- offers and other issues from initial offer to closing.
The next question on your mind would be whether you can buy or sell a house without using a real estate agent.  The answer is yes, of course you could.  But the more relevant question is whether you should.
From a seller's viewpoint, many individuals have tried to sell a house without a real estate agent.  This is called For Sale by Owner, or FSBO.  Most of these home owners decide to forego the services of a real estate agent to save on the cost of the commission. For a property that is selling for $450,000, the commission could amount to 5% in Quebec.  This amount isn't peanuts so the homeowner believes that by avoiding the commission cost, they can have more money in their pocket.
Ideally, this is true but not if your house languishes in the market not just for months but years.  Not everyone is cut out for selling something, much less a real estate property.  Without selling experience, knowledge of the market, and a good network, you may find yourself in a desperate situation to sell your house. In the end, you could waste a lot more time and a lot more money.
From a buyer's viewpoint, it is simply the more intelligent choice to hire a real estate agent, especially since the buyer doesn't pay for the service.  A buyer can save a lot of time looking for properties, get access to exclusive listings, get help with making an offer and negotiating the sale price.
It goes without saying that you should also choose wisely when hiring a real estate agent and to ask the right questions from your real estate agent.
Obviously, the work of a real estate agent is not easy.  It is time- consuming and is a job that does not take a break or a vacation.  Like all other professional services, it deserves decent pay.  The question lies in what you consider to be decent compensation for the service.
It also goes without saying that in the real estate industry, a successful result is paramount.  This means that if there is no sale, the agent does not get paid.
BREAKING DOWN COMMISSIONS – WHO GETS A SLICE OF THE PIE?
The home seller cuts the check of the real estate agent. But the seller's agent seldom gets to pocket the entire amount.
The buyer's real estate agent is also paid out of the fees charged to the seller.  In total, the commission is split between the seller's and buyer's agents, and they also pay fees to their parent companies.
Many people also ask if the structure of commissions is set in stone or if they can be negotiated.  There's no harm in trying, and some agents may agree to negotiate their fees.
Keep in mind that commission rates are neither set by law nor by real estate boards.  When a seller agrees to a listing agreement with a realtor, the agreement specifies how much commission the seller needs to pay if the property is sold.
Whatever deal sellers negotiate with real estate companies is acceptable with the Federal Competition Bureau.  In fact, there are real estate companies that offer 1% of listing price.  What remains to be seen is if these brokerages that pitch lower commission fees provide the same package and commitment that full service agents do.
NEGOTIATING COMMISSIONS OF REAL ESTATE AGENTS
Some agents may not want to make less money on a sale because they also believe they will be putting in a lot of time and work.  It is, however, an issue worth discussing as even a deduction of 1% on commissions could save you thousands of dollars.  Keep in mind, however, that while some agents may happily agree to reduce their commission by 1%, it is more important to choose an agent that can sell your house for the highest price and at the least possible time.
Any small gains in reduced commission rates may result in long term negative effects such as poor service, lower selling price, and less marketing.
BREAKDOWN OF AVERAGE REAL ESTATE AGENTS' COMMISSION RATES, BY PROVINCE:
Province
Commission (in percentage)

British Columbia

7% on the first $100,000
3% on the remaining amount

Alberta

7% on the first $100,000
3% on the remaining amount

Saskatchewan

5%

Ontario

5%

Quebec

5%

Manitoba

5%

New Brunswick

5%

Prince Edward Island

5%

Nova Scotia

5%

Newfoundland

5%
HOW MUCH MONEY DOES A REAL ESTATE AGENT MAKE?
Canadian sellers pay an average of 3 to 7 percent of commissions to their real estate agent, based on the selling cost.  In the country's hottest markets, with average selling prices in Toronto at $782,000, the cost of commission is high.
If the property sells for $500,000 in Quebec, the seller pays real estate agent fees amounting to $25,000 plus tax.  If the agents agree to split the fees 50-50, they both get $12,500 each.  Note, however, that they may also have to pay a fraction of that amount to their brokerage companies.
In Alberta, a $500,000 home would have a commission fee as follows:
7% on first $100,000  = $7,000
3% on the remaining $400,000 = $12,000
Total= $19,000 + Tax
TAXES ON REAL ESTATE AGENT COMMISSIONS
Taxes are also paid on top of the commission, depending on your location in Canada, because it is considered as a professional service.
In Toronto, an agent's commission of $26,300 would require a separate tax payment (HST) amounting to $2,750 collected by the realtor and paid directly to the government.
Tax calculations also vary depending on the agent's location.
Below is a listing of GST/HST rates per province based on average agent commissions paid for a house sold for $500,000.
Province
Rate Type
(HST, GST, PST)
Provincial
Rate
Average Agent Commission
Total
Tax on Agent Commission
Alberta
HST/GST
5%
$19,000
5%
$950
B.C.
GST (after April 2013)
5%
$19,000
5%
$950
Manitoba
GST + PST
8%
$25,000
13%
$3250
New Brunswick
HST
10%
$25,000
15%
$3750
Newfoundland
and
Labrador

HST

10%

$25,000

15%

$3750
Nova Scotia
HST/GST
10%
$25,000
15%
$3750
Ontario
HST/GST
8%
$25,000
13%
$3250
Quebec
QST + GST
9.975%
$25,000
14.975%
$3743.75
Nunavut
GST
5%
$25,000
5%
$1250
Prince Edward Island
HST
10%
$25,000
15%
$3750
Saskatchewan
GST + PST
5%
$25,000
10%
$2500
Yukon
HST/GST
5%
$25,000
5%
$1250
**Data based on figures presented on Harmonized sales tax calculator GST / PST or HST 2017
** Property prices fixed at $500,000 which may be too low for hot markets such as in Ontario/B.C and too high for areas such as Yukon, Nunavut, Saskatchewan, etc.
** The above table is only to show tax on agent commissions per province
Commissions and taxes amount to a sizable sum from the pockets of home sellers. It could already go to paying the down-payment for a new house. It is not surprising that enterprising individuals would want to cut out the real estate agent by selling a house on their own or to minimize the cost of commission.
By all means, you can try to negotiate with your real estate agent regarding commissions.  But a word of caution…Don't ask for a discount at the opening of your discussion. Listen to what the real estate agent offers to do in exchange for the commission so you can make an assessment of the value of the service.
As with majority of commission based services, the level of service you may receive could depend on the commission rate.  It is advisable to do your research, interview and ask the right questions from your real estate agent, before choosing with whom to list.
WAYS TO SAVE ON COMMISSIONS – CHOOSING METHOD FOR SELLING A HOUSE
Home sellers also have the option to work with discount rate brokerages such as One Percent Realty (in Alberta and B.C) and Comfree.  They provide discount , flat rate commissions or fixed packages.
How do discounted or flat rate commissions work?
Due to tight competition and new rules involving the MLS system, consumers can now find discount brokerages or flat rate commissions for selling a house.
COMFREE.COM
Comfree is a network brokerage offering package-based real estate support services.  Their goal is to allow home sellers to save on agents' commission fees.  It also offers the unique advantage of availing of real estate services for a fixed price, regardless of home value.
Depending on the package selected, a home seller can receive:
Assistance with setting the sale price of the house
Advice for selling a property
Lawn sign, directional signs, photos, and online advertising on Realtor.ca and Comfree.com
Support with paperwork and closing
Comfree.com currently offers commission-free services in Quebec, Ontario, Alberta, Saskatchewan and Manitoba as well as partial service in British Columbia.  If from B.C., you will need to provide your own photos to take advantage of their online visibility.
Rates of packages can be obtained based on postal code or city. Example of their rates for Barrhaven, Ottawa below:
Basic Package (with MLS)
Standard Package
(with MLS)
Ultimate Package
(with MLS)
$199.95 + tax
$299.95 + tax
$399.95 + tax
Includes 9 photos, in-home appointment, listing and lawn sign for 6 months, customer support, and legal documents for closing
Includes 12 photos, in home appointment, 6 months listing and lawn sign, 2 directional signs, 1 week listing on features homes online, customer support, sales coaching, legal documents for closing
Includes unlimited photos, 360 deg panoramic photo, in home appointment, pricing assistance, 6 months listing and custom lawn sign, 4 directional signs, 4 weeks listing in Featured homes online, customer support, legal documents for closing.
** Listing of property appears 24 hours after in home appointment and photo shoot.
** Above rates and inclusions are published rates as of March 13 and announced as valid until March 31 from Comfree.com
Rates change per location, as listed below:
City
Basic
Standard
Unlimited
Richmond Hill
$299.95
$399.95
$499.95
Montreal/Quebec (Dupropio)
$699.95
$849.95
$999.95
British Columbia
(Self-Serve)
$199.95
XXX
XXX
Saskatchewan
$499.94
$649.95
$599.95
** Most locations in Ontario have the same rates for basic, standard, and unlimited packages.
CASH BACK ADVANTAGE – BUY A HOME AND GET MONEY BACK
Comfree.com also offers an interesting incentive to customers. Those who choose to buy a house using their services will receive half of the commission from the seller's agent.
Customers receive the same full service of a buyer's agent including house hunting, preparing the offer, and negotiating the price.
If you buy a home sold for $500,000, the cash back amounts to $5,250 based on buyer agent's commission of 2.5%.  Note, however, that if the commission received is lower than $2,000 or the home seller is a Comfree seller, there will be no cash back.  This incentive is also available only in regions served by their network.
ONE PERCENT REALTY
One Percent Realty offers full service on MLS for lower commission rates.  For homes under $600,000, the discount commission is $6,900.  From this flat rate, $3,000 is paid to the buyer's agent.  For properties above $600,000, the rate is 1% + $900.
Licensed real estate agents that are members of local MLS real estate boards market the property both on Realtor.Ca and the local MLS system to provide maximum exposure.
When you sign up with One Percent Realty to sell your house, their package includes real estate support services such as:
MLS System exposure
Market evaluation
Digital photos
Assistance with realtor and buyer inquiries
House showing to potential buyers
Negotiating with buyers
Newspaper advertising ( if applicable)
Signage
Open houses
Under the new rules of MLS, a realtor can do a listing of a property on a local MLS real estate board for a nominal fee. The home seller can do all the work as an option for individuals selling a property without a real estate agent's help.
On a $500,000 home in B.C., the commissions for various selling options look like this:
FSBO Method
(2.5% for Buyer's agent plus $500 for FSBO fees)
Traditional Real Estate Brokers Fees (7/2.5%)
   One Percent Realty
(including $3000 for buyer's agent)
$13,000
$17,000
$6,900
This 1% flat fee is being touted by the company as the most cost-effective method for selling real estate as it lowers agents' commission but also provides marketing support to reduce the work involved in "owner selling a house" method.
FLATFEE4ME.CA
This company also helps home sellers advertise on Realtor.ca through a listing on the MLS system without payment of an agent commission.
By doing a "mere posting, the agent does not really represent the seller so it is actually a "for sale by owner" type.
They accept properties for advertising in Ontario, Quebec, BC, Manitoba, Alberta, and Saskatchewan.  Local board coverage also include Winnipeg Real Estate Board, Greater Montreal Real Estate Board, and Toronto Real Estate Board.
Advertised as a commission free listing, home sellers who want to avoid paying agent commissions and willing to do their own selling can take advantage of this method.
The company charges home sellers with a flat advertising fee based on marketing services provided and the home's location.  The cost is computed based on local real estate board fees plus miscellaneous expenses related to marketing the property at additional sites such as Craigslist, Kijiji.ca, Trovit.ca, and HomeSalez.com as well as social media sites like Twitter, Pinterest, and Facebook.
SAMPLE PACKAGES PER LOCATION
| | | | |
| --- | --- | --- | --- |
| City/Province | National Exposure | GTA-National Exposure | Home Base Listing |
| Ontario | $649 + tax | $949 + tax | XXX |
| Quebec | XXX | XXX | Free |
| Alberta | $649 + tax | XXX | Free |
| Saskatchewan | $649 + tax | XXX | Free |
| Winnipeg | XXX | XXX | Free |
Package inclusions For Paid Packages:
186 days advertised
Listing on Realtor.ca and web exposure for months
Can upload up to 30 photos with unlimited edits and open house postings
printable flyers and traffic stats
social media access from dashboard (live tweets and postings on FB)
For paid package, includes MLS listing and distribution to realtor websites
For paid package, includes ads on partner sites
Additional listings on Craigslist, Kijiji.ca, Trovit.ca and more
Sending to third party websites via CREA syndication agreements
**For Home base listing, customers get 65-186 days listing on flatfee4me.ca and social media advertising via FB, Twitter, and LinkedIn.  MLS listing not included.
HOW CAN THEY PROVIDE REAL ESTATE SERVICES AT SUCH A LOWER RATE?
Their business model lies behind the principle that their agents earn less per property sold but sell more at the end of the year which makes up for the lower commissions.  Because of effective online marketing strategies, their agents work less and spend less time selling a property, thus allowing for lower commission rates.
In the end, it is really the home owner's decision if the few thousand dollars saved on an agent's commission is really worth all the hassle.
FULL-SERVICE REAL ESTATE AGENT VS. DISCOUNT BROKER
Competition is always good and benefits consumers by providing them more choices.  There are thousands of real estate agents in every Canadian City but not all of them actively work on a real estate transaction 100% of the time.  Some work with full service brokerages while others work with discount brokerages.  What's the difference?
Can sellers really save on commission fees if they list with a discount brokerage? Yes, they can. But they could also lose far more money when it comes to the sale price of the house.
If you really think about it, a 1% real estate agent will be after selling a property as quickly as possible rather than looking for the best deal for the seller. It only makes sense as their commission is not based on sale price but on flat fees.
Discount brokers offer to list the property under the MLS, provide a lawn sign, selling tips and coaching, assistance with negotiating with buyers, and photos.  Depending on the discount broker, listing could be for a limited time like 6 months.  It is to be expected that a home seller would need to do some of the work such as selling, entertaining buyers, staging, negotiating, and closing.
Full-service agents, on the other hand, do all the work and won't stop until the property is sold at the best price.  While some may think real estate agents only work depending on the commission rate, one should also understand that agents do put in long hours to sell a house.
The question whether it is better to go with a full-service agent or a discount broker is always the seller's prerogative.  If you are in this predicament, you will need to decide based on answers to these 3 simple questions:
Do you want to sell the house for the highest possible price?
Is it important for you to be able to sell the house as quickly as possible?
Can you do most of the work yourself?
Depending on what you consider to be important when selling your property, it is easier to decide between hiring a full service agent or a discount broker.  It is also worth asking a discount broker what happens if your house doesn't sell at the end of the listing period included in your package.
DO YOU NEED A REAL ESTATE AGENT TO SELL YOUR HOUSE?
You can always try to sell your house on your own. There is no law that requires a home seller to work with a real estate agent. You can engage the services of an appraiser to determine the price of your property and pay for listing on REALTOR.CA with a broker charging a flat rate for posting.  As long as you are able and willing to do some of the work, it is always possible to do the For Sale by Owner method.
FSBO is a more radical option to take for individuals who wish to do away with real estate agent fees.  There are sites such as ForSaleByOwner.ca and PropertyGuys.com that offer listing of properties that can be free or around $2,000 (depending on suite of services a customer chooses).  These sites allow posting of photos, descriptions, price, and contact information.
A downside to FSBO is this – the property could take much longer to sell.  Considering that only around 7% of buyers also decide to hunt for a house to buy on their own, it means a much smaller pool of potential buyers for your house.
In the end, it is really the home owner's decision if the few thousand dollars saved on an agent's commission is really worth all the hassle.
SELLING YOUR OWN HOUSE – HOW MUCH TO OFFER A BUYER'S AGENT
Even as you choose to sell the house by yourself, you could still find yourself involved with a buyer's agent.  Can you sell a home quickly if you don't offer a high buyer's agent commission?
The buyer's agent won't be getting any compensation from his client but they still need to keep their client's best interests in mind.  They have to show buyers homes for sale that fit their client's needs.
However, it is in the home seller's best interest to offer an acceptable buyer's agent commission.  It could be a dollar amount or a percentage of the sale price.
STAGGERING NUMBER OF HOMES SOLD IN CANADA BY REALTORS IN 2016
Canada's real estate market experienced record-setting sales and prices in 2016.
According to the Canadian Real Estate Association (CREA), the average price for different housing types sold all over the country reached an annual record of $490,495, up by 10% from 2015 figures.
From the Multiple Listing Service (MLS), a total of 536,118 residential properties sold last year, up by 6.3% from 2015.
66% of home sales were from British Columbia and Ontario.  The Greater Vancouver Area is still the most expensive market in the country. Prices of homes in Vancouver averaged $1.02 million while in the GTA, the average home price is $729,591.
Over in the province of Quebec, residential transactions completed through the real estate brokers' Centris system went up by 5%, totaling 78,185 in sales.  Moderate single family homes averaged at $234,500 while condos had an average market price of $222,500. Regarding average time it took to sell a property in the province, all categories combined, was 121 days but significantly shorter at 108 days for metropolitan areas and 153 days in all other areas.
Much of the success of the real estate market's performance in 2016 can be attributed to the hard work and expertise of real estate agents/brokers.
Your house can be the next success story with help from an experienced and reliable real estate professional.  Compare how a real estate agent can get more money for your house with selling on your own.
HOW QUICKLY DO AGENTS SELL HOUSES IN CANADA'S HOTTEST MARKETS
In Canada, several major cities have become hot property markets. Toronto can be a pretty scary place to look for a house to buy.  Home prices continue to rise and home ownership remains to be a dream for many living in the city.  In the GTA or larger Ontario region called the Golden Horseshoe, there is still a lack of low density, single detached homes which means it is a hot sellers' market.
In British Columbia, supply also remains low. Even as sales have declined year after year, home prices remain high, especially in the Lower Mainland.
For the rest of Canada, sufficient supply of listings in relation to demand has kept prices in check.
What makes a house sell quickly?
In many cases, there is no logic behind the length of time it takes to sell a house. It could be a matter of luck or timing.  But there are 3 factors that affect how long a house sells.
Price: Good agents use the right pricing strategy to attract multiple offers. Oftentimes, lower price ranges sell faster because   lower-priced houses attract more buyers.
Location: it is critical to how fast a property sells.  If a house is located in a nice neighborhood, close to the business district, with good schools and amenities, and a good safety record, it will appeal to serious buyers.
Home Condition
Houses that are well-maintained and in good shape sell faster than homes that need repairs or look neglected.
So just how fast have real estate agents sold houses in Canada's hottest markets in the last year?
The average days of a property on a market is something that a good real estate agent knows by heart.
City
  Average # of Days in Market
Average Home Price
(Single detached)
Calgary
41 days  (house)
$492,000
Toronto
14-26 days
$1,257,958
Edmonton
65 days (house)
73 days (condo)
$427,726
Ottawa
94 days (all types)
$417,374
Montreal
121 days
$349,000
Winnipeg
56 days
(for entry level homes)
$272,553
Home buyers in Canada face new challenges including new mortgage rules and shortage of homes in some cities, such as in Toronto and BC.  Real estate agents remain to be the best source of information about listings or sales in areas where you are selling or buying in the future.
REAL ESTATE AGENTS ARE HIGHLY QUALIFIED PROFESSIONALS
Real estate agents or brokers practicing in Quebec undertake a mandatory training course in certified institutions like Collège de l'immobilier du Québec.  They also participate in continuing education programs to increase their knowledge of the market and be up to date with industry practices.
Further, agents need to pass an examination given by the OACIQ to obtain a certificate of practice.  As a highly trained professional who has invested a lot of time and money to qualify to practice, a real estate agent does bring in a lot of value to the success of a real estate transaction.
NO SALE, NO FEES
The purchase and sale of a house involves a gamut of legal, financial, and technical challenges.  By involving a real estate agent, you can be sure to accomplish a very important transaction without risks or complications.  Brokers only get paid if they successfully sell a property therefore they will go the extra mile to help you achieve the best results.
Compensation involved in a property sale is divided among the listing broker (representing the seller), and the selling broker (representing the buyer).  As self-employed workers, real estate agents incur many expenses even before receiving their commission such as transportation, office fees, advertising, and insurance costs.
If you really think about it, real estate agents deserve the commission because of the valuable work they do in a real estate transaction.
COMPARE REAL ESTATE AGENTS FOR SELLING A PROPERTY
You have now seen what it may cost you to hire a real estate agent to sell your house.
Before you make up your mind on your best options, it is advisable to compare 3 real estate agents to find the best deal.
When you fill-out our quick online form, you are guaranteed to receive proposals from qualified real estate professionals who will be happy to help you sell your house.
Review their proposals and feel free to ask questions before you make your choice.  On top of that, you are in no obligation and can walk away if you are not satisfied in any way.
We guarantee, however, that our network of over 170 real estate professionals consists of experts in the sale or purchase of a property anywhere in Quebec.  We are confident that you will find the best real estate agent to work with right here.