27 mars 2017,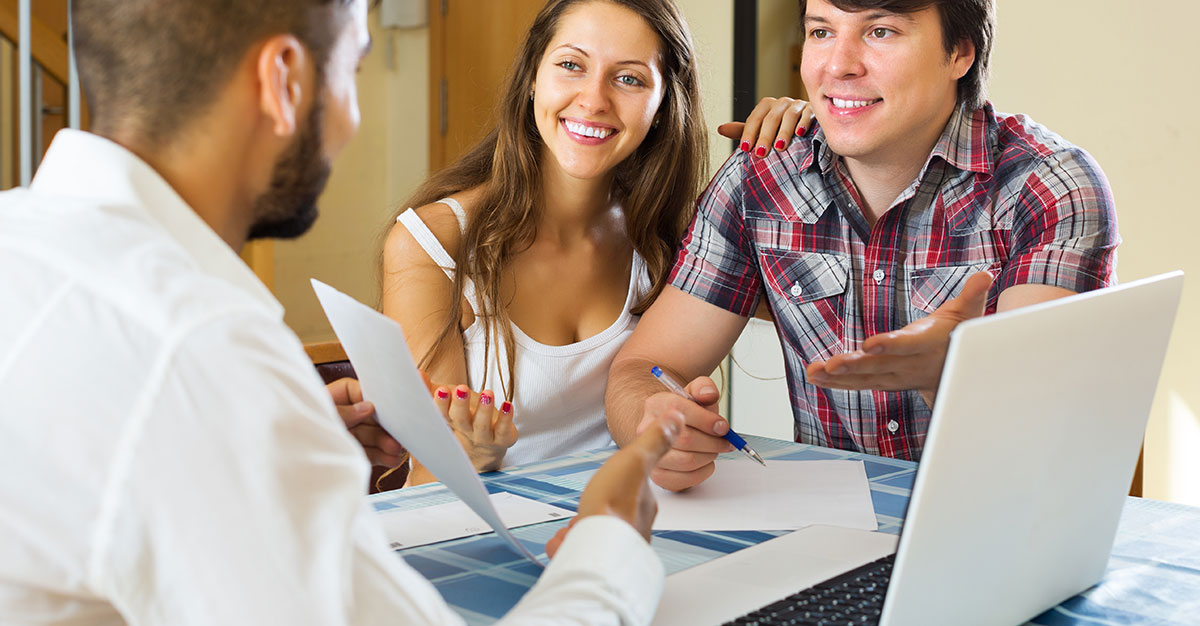 When you are looking to buy a house, you surely want to get the best price and terms.  In real estate, price is king as home buyers set their price range from the start and shop for homes within that set range.
In buyers' markets where inventory is higher than demand, buyers are getting a little more room for leverage.  This creates opportunities for negotiation which can work to your advantage.
How do you deal with an overpriced property that you want to buy?  The best way is to have a good strategy for negotiating the price.
WHY DO SOME SELLERS OVERPRICE THEIR HOMES?
To most people, their home is their most valuable possession.  It is the place where they have built a lifetime of memories.  They have also invested a lot of time and emotion into making their home into what it is.  It is not surprising that when pricing a home, some sellers tend to give it more value than market price.
Many sellers also have the misconception that pricing their home higher will yield a higher sale price.
In looking at homes for sale, you may find a house you love that seems a bit too high.  You may discover necessary repairs that would bring your expenses up.  In this type of situation, you will need to do negotiations with the seller or the listing agent.
In order to have a good strategy, you can start by understanding why the property is overpriced so you can submit a reasonable counter-offer.
What other reasons do sellers give for overpricing their home?
In no hurry to sell
Many sellers who believe they can afford to wait for the right buyer who is willing to pay their asking price may be in for a very long wait.  The truth is that time is not an advantage but rather the enemy in real estate transactions.  The longer a property remains unsold, the lesser the chances it will sell at a high price.
Sellers believe they can always decrease their asking price.
Some home sellers think they should start at a high price so they have more room for negotiation.  They expect buyers to try to reduce the sale price so they anticipate that by increasing the price.
Some sellers include sentimental value in their asking price.
It is the most natural thing in the world to feel a special attachment to one's home.  In real estate, though, the market dictates what a property is worth, regardless of the owner's personal feelings.
Some sellers get fixated on getting a certain amount of money from the sale.
When a seller has a loan out on a property and trying to sell it, the loan will reduce the net proceeds from the sale.  For this reason, some sellers try to ensure they will net the amount of money they want to walk away with, regardless of market value.
Using unreliable sources for setting the sale price.
Some sellers believe when they hear a friend or neighbor say that a property similar to theirs sold for this much money. Some use online tools or opinion of a co-worker or friend.  Unfortunately, each home is unique and setting the price of a house depends on many factors such as location, condition of the property, market conditions, and economic conditions.  If a seller doesn't base selling price on market comparables, the property becomes over-valued.
5 TELL-TALE SIGNS THAT A HOUSE IS OVERPRICED
Since you are investing good money into the house you are buying, you'll want to know you are paying a fair price. How can you tell if a house is priced too high?
Below are 5 tell-tale signs that a property may be overpriced.
DAYS IT HAS BEEN ON THE MARKET
A house that has been sitting on the market too long may be overpriced.  This is particularly true if the house is in good condition, in a good location, and has no issues that would prevent a sale.  If a property has showings but no offers, the asking price may be too high.
NOT COMPARABLE TO NEIGHBORHOOD PRICES
Homes in any neighborhood would be varied and apple to apple comparison can be tricky.  However, a home that is priced much higher than other properties of a similar size and features may be overpriced.
LOW OFFERS
If offers have been made on the house but are much lower than asking price, it is a good indicator of an overpriced home.  Most buyers work with experienced real estate agents who work with comparative data about properties that have sold in the area.  They advise their clients and help negotiate the sale price.  Considerably low offers may indicate that the asking price is too high.
ASKING PRICE MUCH HIGHER THAN ASSESSED VALUE
The tax valuation of a home is not really related to market price but if asking price is much too high than the tax assessment, it may be overpriced.  This is relevant particularly if no improvements have been made to the home since the last assessment.
PRICEY ADD-ONS
Some sellers would put in pricey add-ons like a designer kitchen in order to bring up the sale price.  In most cases, expensive add-ons don't make the house worth a lot more money.  It always depends on the neighborhood and market prices.If you suspect that a house you are interested in is overpriced, you should try to bring down the price with proactive negotiations. In some cases, an owner may agree to a lower sale price to sell a property.
HOW TO GET THE BEST HOME DEAL WITH GOOD NEGOTIATING TACTICS
In a perfect world, real estate transactions occur without a hitch. Sellers keep their promises and buyers pay a fair price.  But in truth, negotiations can go sour, closings postponed, and buyers or sellers get disappointed.
The wait and see strategy can often be seen even in sellers' markets but it works only for home owners with truly exceptional properties.  In most cases, an overpriced home will remain unsold until such time that the owner lowers the listing price.
If you have found a home that you think is overpriced, you can still negotiate and make an offer with these negotiation strategies.
Educate yourself about property values in the area, especially recent sale prices of similar properties.
We can't blame an owner for his opinion of the home's worth but having data regarding properties sold in the area recently that are comparable to the house you are eyeing will help in your negotiations.If you are working with a real estate agent, you can ask for a comparative market analysis which can guide you in placing a value for the property.  You can also compare prices on similar listings.When making an offer that is lower than asking price, it is better to attach a comparable sales data report to support your price.  This can work better than complaining that the owners are asking for too much.
Assess the level of motivation of the owners to sell the house.
There are different types of sellers. There are sellers who are not in a hurry to sell and are testing the market to see if anyone is willing to bite the listing price.  There are also sellers who need to sell quickly and can be flexible, especially if they don't receive other offers.  Then there's the inflexible sellers who won't budge from their listing price.It is important to recognize which type of seller you are dealing with.  In the case of flexible sellers, if you really love the house, it is worth pursuing. Know that it is normal for negotiations to be in several rounds as counter-offers are made.In the case of inflexible sellers, the best thing to do is to walk away. Start looking for another house. Chances are you will find a better one at a fair price.
Get a home inspection.
It is important to know the true condition of the house you want to purchase before making an offer.A home inspection will identify existing problems in a home that can be costly for a buyer to repair.  This gives you leverage in negotiating for a lower price or getting the seller to do the needed repairs.
Be ready for aggression.
In major cities in Canada, there could be stiff competition for properties for sale.  This means you need to be ready to show some aggression in going after a house you want to buy.  In cases when there are multiple offers for the property, giving a low-ball offer isn't going to cut it. Instead, be ready to offer the asking price, request for needed repairs to be done, submit a solid offer with a mortgage pre-approval and the earnest money.
Count the days the property has sat on the market.
Has it been more than 30 days from listing? Homes that have been on the market for some time lose their appeal while the sellers become more amenable to giving concessions.  You can get more room for negotiations if the property hasn't sold long after 30 days.
Get the services of an expert negotiator.
Lawyers aren't the only sharks around.  Real estate agents can also have sharp teeth when it comes to closing a sale.
For buyers, it is to their best advantage to hire a real estate agent because doing so doesn't cost the buyer a dime.  The buyer's agent will be 100% committed to pushing the same but at your price and terms (otherwise, the buyer's agent does not get paid).  The buyer's agent gets his commission from the seller if the sale pushes through.
An experienced real estate agent has excellent negotiation skills and has more chances of success when it comes to negotiating with the seller.
MAKING AN OFFER FOR AN OVERPRICED HOUSE
When submitting an offer for an overpriced home, you must be prepared for the possibility that things may not work out.  Some home sellers won't budge even if buyers tell them their asking price is too high.
If you are in a buyers' market, you can afford not to make an offer for an overpriced property.  You can find another property with a fair price. For this reason, it is not advisable to fall in love with any house and become emotionally attached.
But in sellers' markets where supply is less, homes sell quickly and you may be wasting time even negotiating the price.
If the property has been on the market for a long time, the seller may be more willing to negotiate the price.
The bottom line – understand your situation, recognize your leverage, the psychology of the seller, and accept when it's time to move on and go to plan B.
How to Make an Offer Lower than Asking Price
The best way to achieve the objective of negotiating a high asking price for a house is to have factual data supporting your offer.  Make sure you are providing data on homes that have sold recently.  Your real estate agent will be able to help you with preparing market comparables that you can attach to your offer.
Another way to come on strong in a negotiation is to be prepared with the earnest money and a mortgage pre-approval.  By showing the seller that you are ready for closing, you can make your offer appealing.
It is very likely that the seller will come back to you with a counter-offer. Depending on how badly you want the house, you can decide to stay firm with your offer.  If there are other offers on the property, you can keep other houses in mind in case your offer is rejected.
Essential Components of an Offer to Purchase
An offer can be firm or conditional.  In a firm offer, the buyer is prepared to buy the property without any conditions.  Once the buyer accepts this offer, the house is considered yours.
In a conditional offer, you place one or several conditions for the purchase.  Examples of conditions in real estate offers include approval of the necessary financing and satisfactory results of a home inspection report.
Such conditions typically provide for a period of 3 to 7 days to give the buyer enough time to confirm with their lender and wait for the results of a home inspection.  Upon completion of these conditions, the offer becomes firm.  If conditions are not met, such as financing disapproved or home inspection results unsatisfactory, the seller is notified and the offer terminated.
Factors Included in the Buyer's Offer
These factors should be included in the offer submitted by a buyer:
Price
It is difficult to determine how much to offer, especially if you feel the house is overpriced.  If you give a low ball offer, you could lose out to other bidders or offend the seller.Your real estate agent can help you by trying to find out if other offers have been made, what offers were previously rejected, and advise you of recent sale prices.
Deposit
A deposit or earnest money shows good faith on the part of the buyer and will be deducted at closing.  Typical amount of deposit is 5%.
Terms
The terms include total price offer and the details of financing.
Conditions
Conditions are items that need to be fulfilled prior to closing. You can include things you want the seller to pay for such as repairs or cleaning.
Inclusions or Exclusions
An offer can be contingent on certain items being included or excluded in the sale.  It can be appliances, furniture, alarm system, or decorations.
Closing Date
In Canada, closing day is the day the title is legally transferred and the funds finalized, unless specified otherwise.  In British Columbia, possession date is 1 to 3 days after closing.By submitting an attractive offer to a seller with an overpriced house, it is possible to have a happy outcome.
Negotiating is Tricky but can be successful
Negotiating the sale price is tricky but it is possible to successfully bring down the asking price of a house.
A real estate agent is experienced in handling negotiations.  Keep in mind that the listing agent works for the seller and will want the house to sell for as high a price as possible.  On the other hand, a buyer's agent works for you and will be 100% committed to helping you acquire the property at the right price.
Further, by having your real estate agent handle the negotiations, you keep the negotiations impartial and less stressful.