3 avril 2017,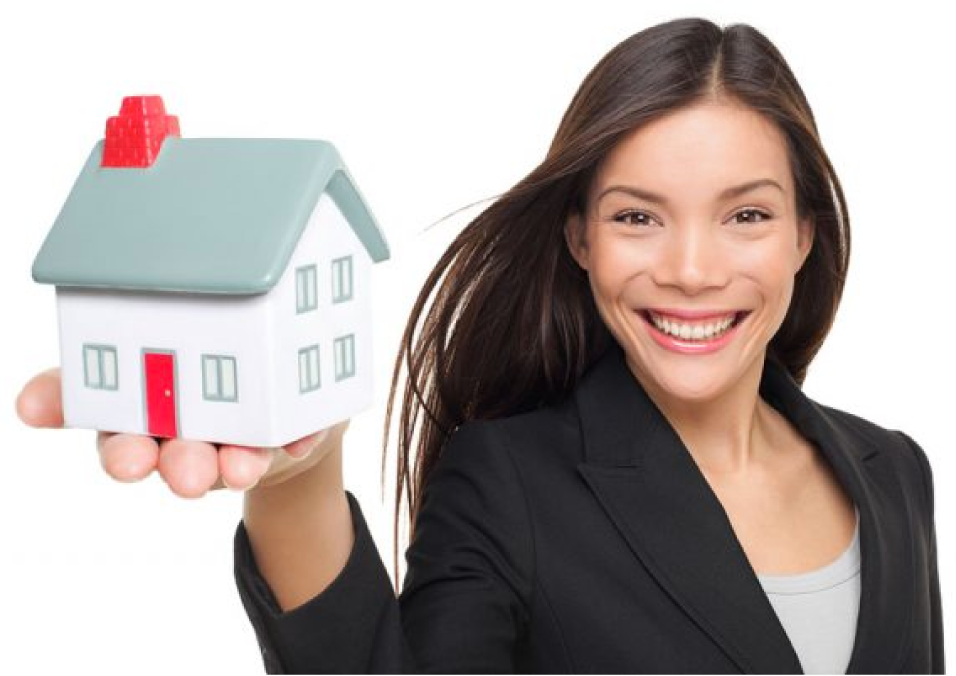 Canada boasts of one of the highest rates of home ownership in the world.  Statistics show that 1 out of 3 families in Canada own their house.
If you feel you are now ready to buy a house for the first time, it is normal to have some questions and reservations.  Most of these fears may be justified because you will be spending a lot of money when you buy a home.  But in educating yourself about what is involved in a home purchase, you will be more confident about your decision.  This checklist will answer most of these questions and give you a clearer idea of what you need to do.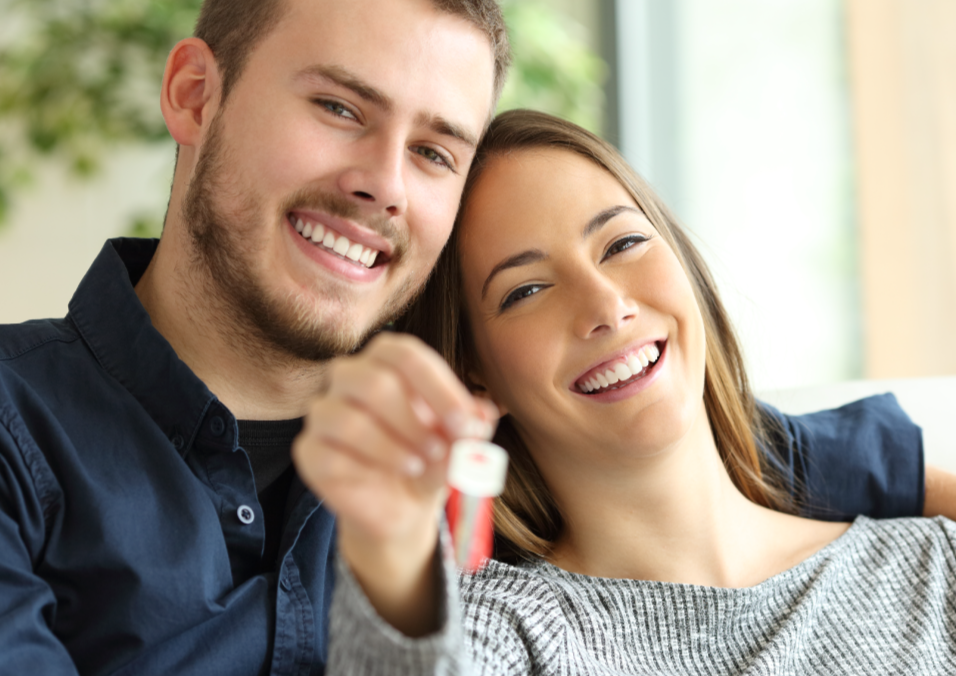 The Importance of Home Ownership
To most people, home ownership is a stable source of savings where your payments build equity.  Average home prices continue to rise every year.  In fact, many millionaires have built a fortune on real estate.
Almost 77% of first-time homebuyers are young Millennials.  As they begin to build a stable career, get married, or start thinking about investing their earnings, buying a house for the first time sounds like the most logical step.
We know it is a daunting and scary thought, but done the right way, you can make it the most important and rewarding decision you've made so far.  If you plan on buying a house for the first time, you can make it easier with this step by step checklist for buying a first home.
START A HOME SEARCH WITH MORTGAGE PRE-APPROVAL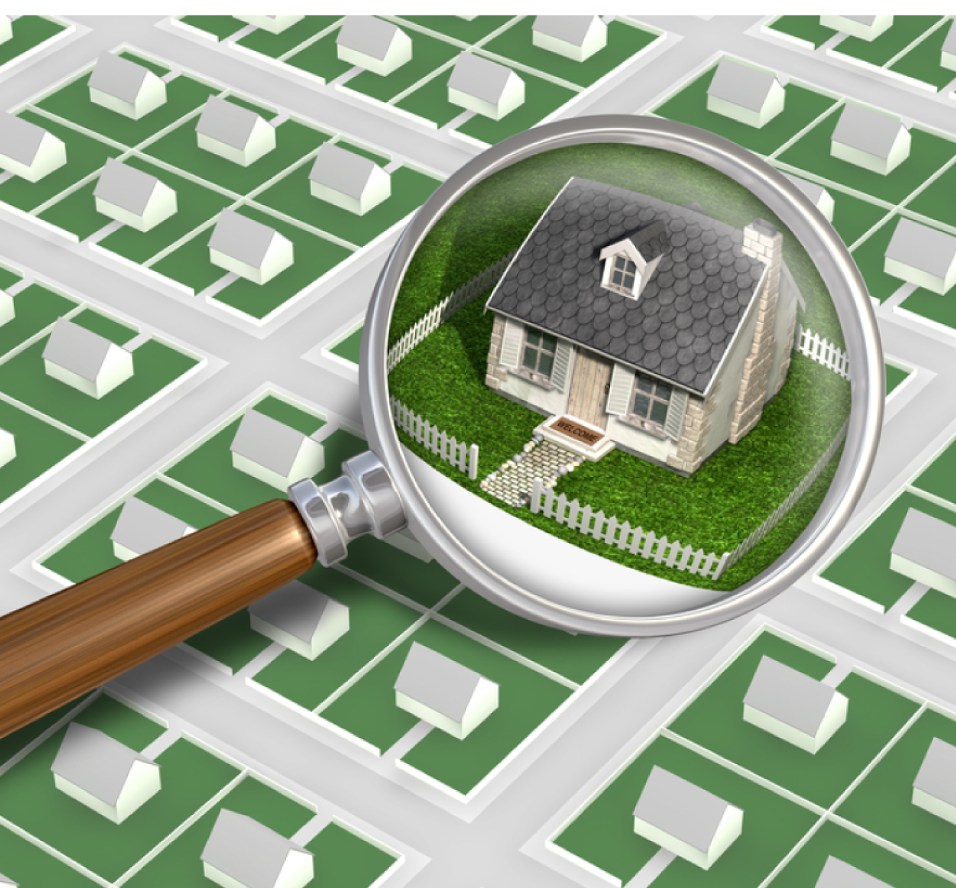 You are probably wondering why you need to get a pre-approval if you haven't even found a house to buy yet.
If you are like most first time homebuyers, you will need financing from a lender.  Before even looking at properties for sale, it is important to determine if you qualify for a mortgage.
You can get a mortgage pre-qualification to see how much you can get approved for to help you narrow your search for homes.  It also helps you get ready to make an offer for a house the moment you set eyes on a property you want.
Your chosen lender will evaluate your financial information (income, debts, credit score) and determine the maximum amount you can borrow.  In case a problem comes up with your credit, you will find out sooner to allow you to fix the problem and improve it.
Before buying a house, it is best to line up your financing and prepare your down-payment.  Do your homework so you understand how much you can pay and what buying a house will cost you.
Consider Affordability When Buying a House
Canada's tighter mortgage rules may have limited the capacity of first-time homebuyers to buy a house.
For example, a Canadian earning $70,000 a year who has saved about 5% for a down-payment and carrying a monthly debt of $500 could qualify to buy a home selling for $280,000.  Under the old rules, the same borrower could be approved for $370,000.


** This data is informational only and can change based on credit history and other factors
As you can see, it is critical to get a mortgage pre-approval to know what type of house you can buy before you start your search.
You can find out how much you can afford to pay for a home to save on time and effort.
WHICH PROPERTY SUITS YOU
CONDO, TOWNHOUSE, DUPLEX, OR HOUSE?

When you have obtained a mortgage pre-approval, you will have a better idea of your price range. You have now overcome the first hurdle and you are ready to go to the next step – determining what type of house you wish to buy.
In determining your choice, you need to consider your needs and your budget. Would you like to live in a condo, a townhouse, a semi-detached, or a single-detached house?
It is important to look at the cost, property taxes and utilities, regulations of the condo or townhouse, and municipal rules which may vary across Canada.
Below are types of housing available across Canada for you to consider.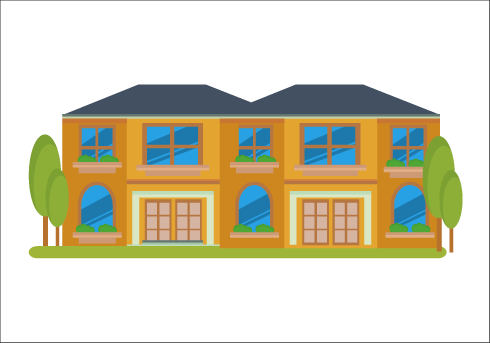 Condominiums
Many people look at condominiums as a stepping stone to home ownership.  They offer a turn-key lifestyle and generally cost less than a detached house.  You own the unit but not the land and share common spaces outside the unit.  You also pay monthly fees for maintenance of indoor and outdoor areas including elevators, front entrance, recreational facilities, and parking areas.
Not sure if you would want to live in a condo? You can learn more from this Essential Guide to Buying a Condo in Quebec to see if you will be happy living in a condo.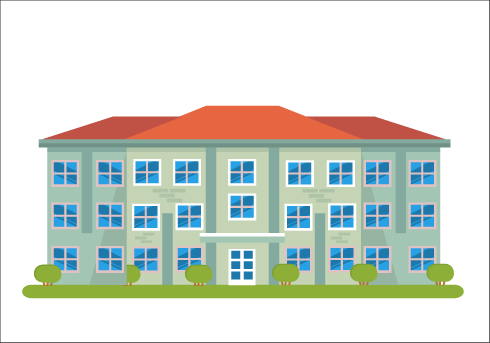 Townhouses
A townhouse is a unit within a row of similar units that look like houses but attached to one another.  You will be sharing a wall on either side.  In large cities, there could also be a smaller unit above the townhouse so it is possible for someone to be living above and below you.
Anybody who has looked at properties for sale will be aware that townhomes are less expensive than detached houses.  In the Greater Toronto Area, the price gap between a freehold townhouse and a single detached house is estimated at 44%.  The price difference makes townhouses ideal for people looking for a first home.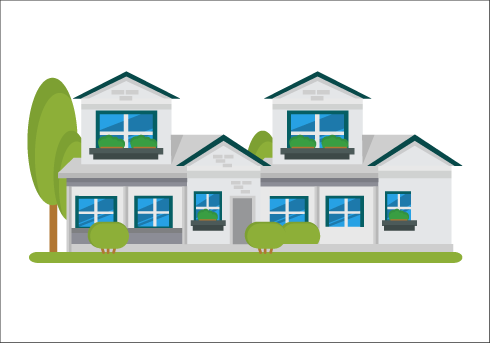 Semi-Detached Houses
This type of home is joined to another on one side.  The owner will be responsible for maintenance of their own side.  As an owner, you also own the land where your unit is built on.  Semi-detached houses appeal to people who feel it is important to also own the land but want something smaller than a detached house.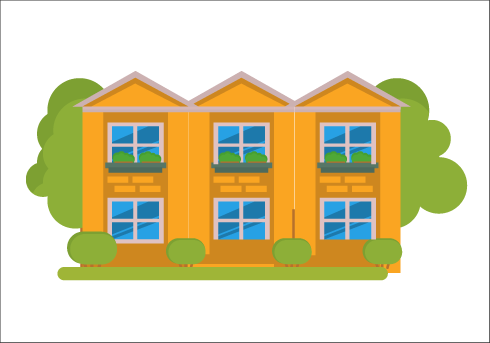 Duplex/Triplex
A duplex/triplex is a building with several units. They are like semi-detached houses, with each home having a separate entrance.  You are also responsible for maintenance and care of your unit.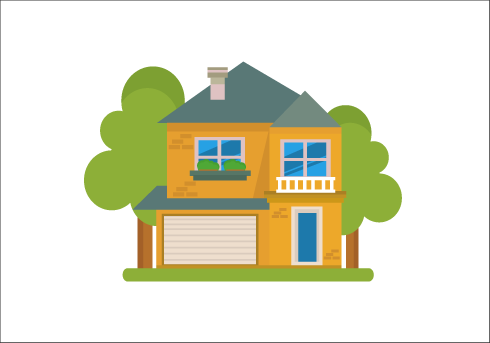 Single-Detached Houses
This type of home stands on its own and is generally the most expensive home purchase because of land costs.  You will own the building and the land and will be solely responsible for its maintenance.  Most families with children prefer this type of housing because of the space and privacy it offers compared to other types of homes.
Homes Aren't Always Meant to Be Forever
In looking for your first home, you shouldn't think that you'll be living in it forever.  Needs change over time along with financial capacity.  It is estimated that an individual would change homes 2 to 3 times in his lifetime- to upgrade and later on, downsize.
Your first home must be a place where you can live for as long as possible but not forever.  Keeping this in mind, resale value is something every homebuyer must think about.  In real estate, it is all about location.
By getting your foot on the first rung of the property ladder, you'll be on your way to becoming a homeowner.  The most important thing is to find the perfect home for you to invest in.
STEP BY STEP HOMEBUYERS'CHECKLIST
The very first step for  any individual who is interested in buying a house is to determine what he can afford.  This will make it easy for you to set the price range of homes you want to look at to save on time and energy.
In determining how much you can afford, you will need to create a budget plan.  How much have you saved up for the down-payment?
HOW MUCH IS A DOWN-PAYMENT FOR A HOUSE?
In Canada, a home buyer can pay from 5% to 20% down-payment although it is advisable to pay a bigger down-payment to reduce the amount you need to borrow.
Below is an example of down-payment options for a house with a purchase price of $300,000.

A conventional mortgage means your down-payment is 20% of the selling price or higher.
A high ratio mortgage means your down-payment is less than 20% of the selling price.
Starting on February 15, 2016, the minimum down-payment for all new mortgages is as follows:
Homes with a sale price of $500,000 or below is 5%
Homes that sell for more than $500,000 but below $1 million is 5% for the first $500,000 plus 10% of the excess amount
Homes that sell for $1 Million or more requires a minimum down-payment of 20%
Homebuyers with less than 20% down-payment have an added cost for mortgage default insurance. The insurance depends on the amount of financing needed and the percentage of the down-payment.  In general, mortgage default insurance premiums cost from 0.6% to 4.5% of the mortgage amount.
It is best to have at least 20% down-payment to reduce the amount you need to borrow and to save on insurance costs.
TIPS FOR PREPARING THE DOWN-PAYMENT FOR A HOUSE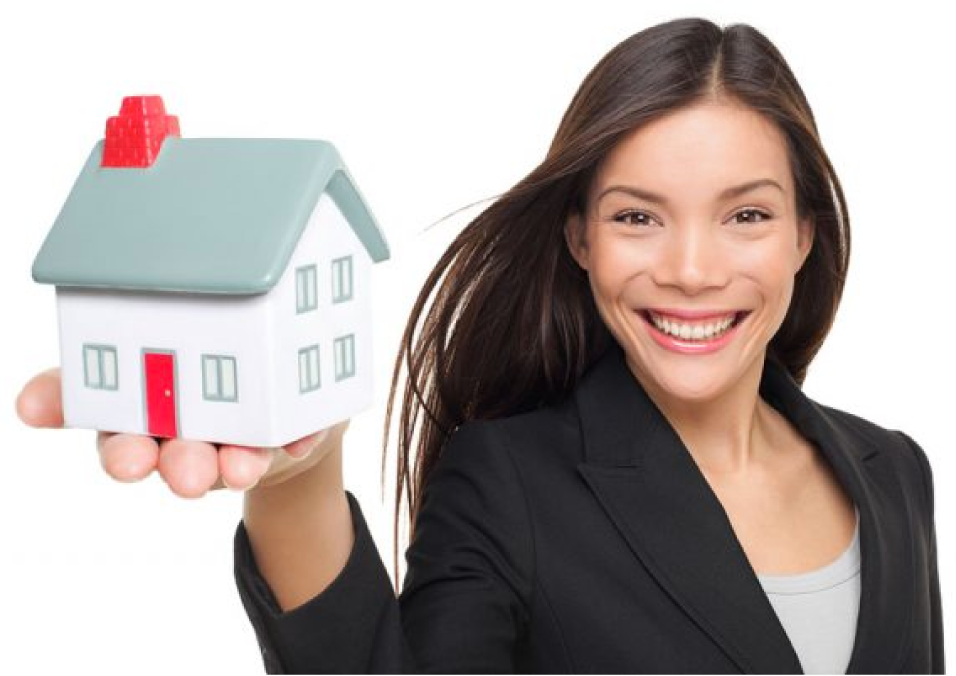 We know it is difficult to cough up $60,000 for the down-payment and this is only the beginning.  You will also have closing costs which we will talk about in a later section.
One strategy that many individuals use to help with a home purchase is to use their RRSP. A homebuyer can withdraw up to a maximum of $25,000 from his Registered Retirement Savings Plan (RRSP) to buy a house.  A husband and wife or partner can withdraw up to $50,000 combined (providing they have this amount available in their accounts). This can help a lot towards paying the down-payment.  The funds will be repaid within 15 years.
If you don't have enough saved for a down-payment, you may think about postponing a home purchase.  Many people plan for buying a house for years in order to save up.  You don't want to move in on your first home feeling house-poor.
DEPOSIT REQUIREMENTS FOR BUYING A HOUSE
Once you find a house you want to buy, you'll be required to make a deposit.  Here are a few things you need to remember.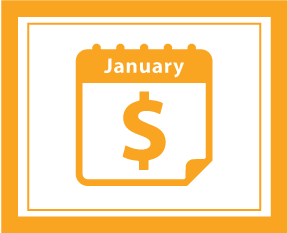 When is the deposit paid?
As an example, a standard real estate contract gives a buyer with 2 options.  He can pay the deposit immediately when making an offer or to pay it within 24 hours after the seller accepts the offer.  Many buyers prefer the second option for convenience and security.  In some instances, however, such as in a fierce bidding war for a property, buyers are encouraged to provide the deposit immediately as a show of good faith.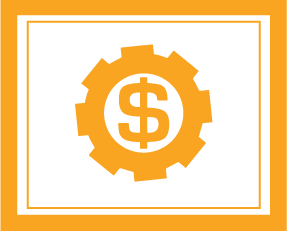 How much does a buyer pay for the deposit?
The amount of the deposit depends largely on the location. For example, deposits in Toronto are usually 5% of the selling price.  In other parts such as Brampton, sellers may ask for 2% while in slower markets, deposits can be as little as a few hundred dollars.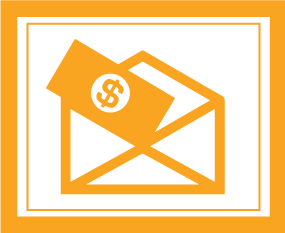 Can a buyer get the deposit back?
If a buyer is unhappy with the results of a home inspection, fails to get financing, or simply changes his mind, he could forfeit his deposit.  For this reason, it is better to be prepared before making an offer by ensuring you qualify for mortgage and that you are happy with the home inspection.  A seller can refuse to release a deposit if a buyer shows bad faith.
As an added safeguard, a buyer can consider making two payments towards a deposit – a small amount at acceptance of the offer and a larger deposit when conditions are satisfied.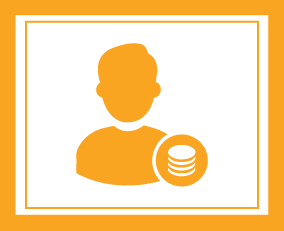 Who takes charge of the buyer's deposit?
The deposit is held in trust by the seller's broker.  This is protection for the buyer in case the buyer goes bankrupt or disappears.  The buyer's deposit in the hands of the brokerage is also insured which gives added protection to the buyer.
It is important to understand the rules about deposits for real estate contracts. It will cost you a lot of money if you change your mind later.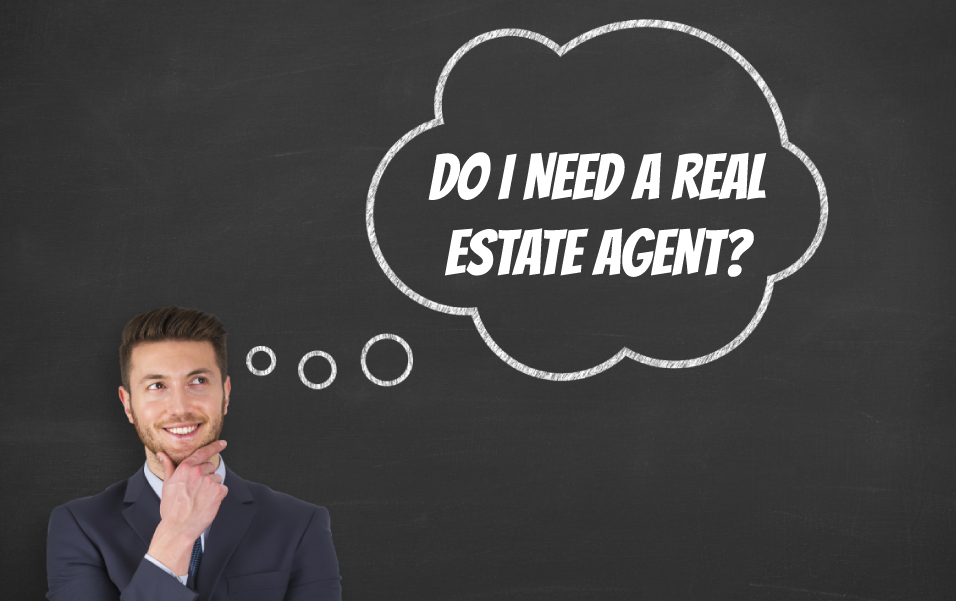 DO YOU NEED A REAL ESTATE AGENT TO BUY A HOUSE IN CANADA?
Making a real estate purchase, especially for the first time buyer, is tricky.  Aside from the financial aspects of the sale, you also need to be aware of the legal implications of buying a house.
With so much information available on the internet, a buyer can feel like he can do all the legwork. However, there is no substitute for using real estate professionals for a home purchase, beginning with a real estate agent.  Down the line, you will also need to find a real estate lawyer, a mortgage broker, and a home inspector. These professionals can also be referred to you by your real estate agent.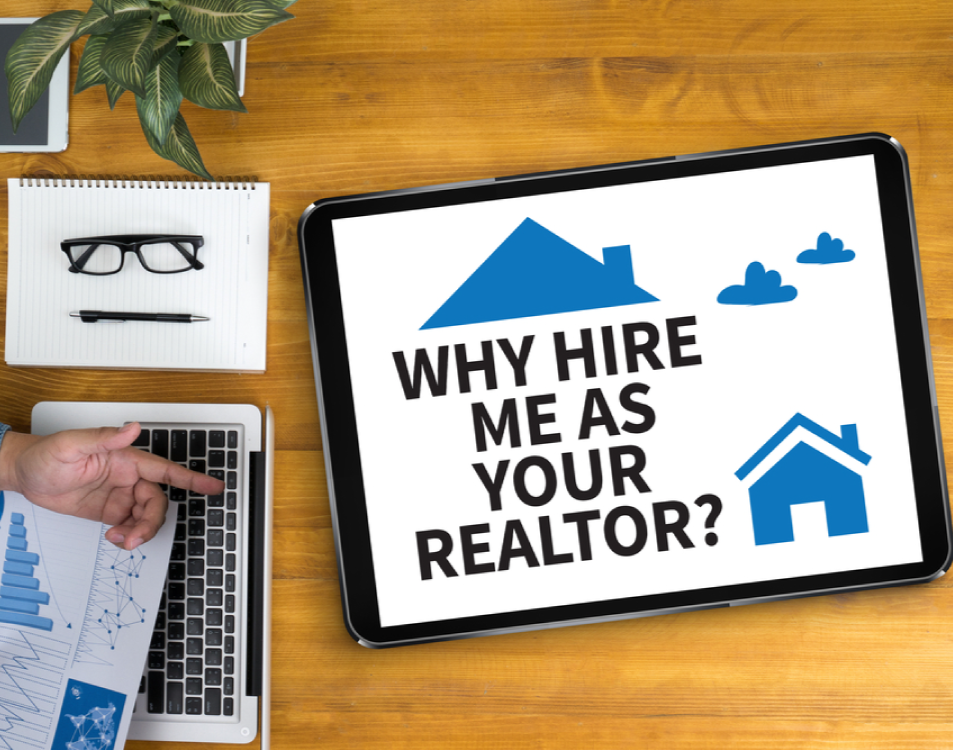 BENEFITS OF HIRING A BUYER'S AGENT FOR BUYING A HOUSE
There is no law that says you are required to do so but hiring a real estate agent can simplify the whole process and ensure that you have a stress-free home buying experience.
An experienced agent can save you a lot of time and money, not to mention heartache, by helping you find the right property you can afford and negotiate a fair selling price.
From helping you to find a house in your desired neighborhood for the right price to helping you to close the sale, your real estate agent or broker will help you to navigate your home's purchase.
A homebuyer doesn't pay his real estate agent a single dime.  The buyer's agent is compensated from the total commissions paid by the seller to the listing agent.
The listing agent is not your real estate agent

If you see a property for sale and contact the agent, don't think you are working with a real estate agent.  The listing agent works for the seller, not you, and will have the seller's interests in mind.  A buyer's agent works exclusively for you and will make sure your interests are protected, starting with the selling price.
When you feel ready to start looking for the perfect house to buy, it is time for you to shop for a real estate agent to help you.  Don't just get any real estate agent out there. Compare 3 real estate agents, ask the right questions, and make sure you choose an agent who will stay on top of the process and help you buy a house for the best price.  The expertise of a real estate agent can help you avoid living with regrets.
TRICKS FOR LOOKING FOR AN IDEAL HOME TO BUY
House-hunting can take time and a lot of energy. Most homebuyers spend time looking for a house to buy on the internet.
When doing your search, it is important to know exactly what you want beforehand. In other words, you must have a game plan when going house-hunting.
THINGS TO CONSIDER WHEN HOUSE-HUNTING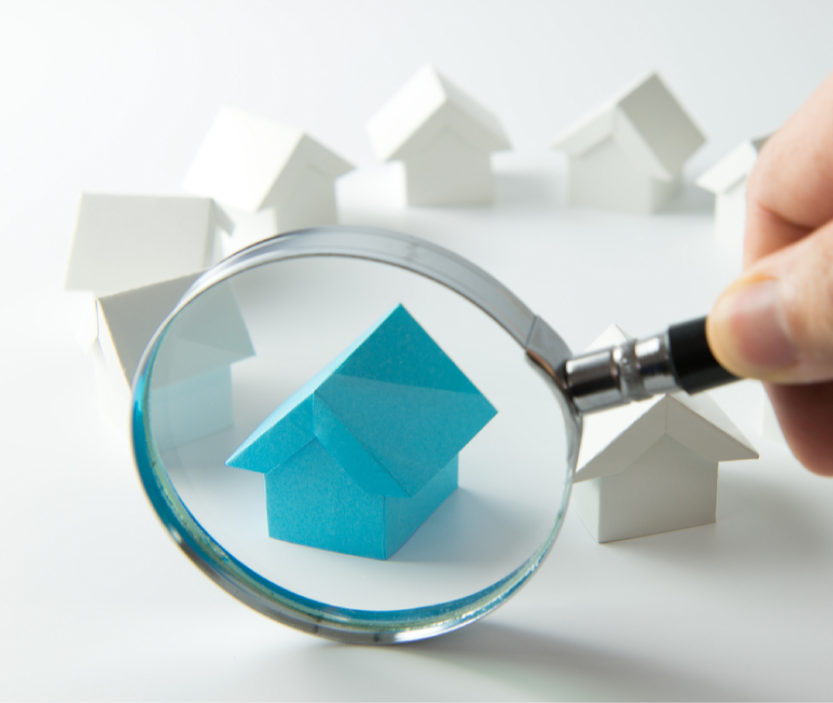 Before going house-hunting, it is important to ask yourself these questions.
Where do you want to live?
Do you prefer urban, suburban, or country?
Do you need public transport?
Are you willing to commute?
Do you need to be near schools?
What type of house do you want to buy?
Single-family home
Semi-detached home
Townhouse
Condo
How much can you afford to spend on a house?
It is important to have a price range for houses you plan to look at to avoid wasting time.  You must also have mortgage pre-approval by this time.  As a rule of thumb, monthly housing costs (mortgage payment, taxes, and heating bills) should not be more than 32% of your gross household income.  If you factor in your monthly credit card debt and car payment, it should not exceed 40%.In Canada, properties for sale are advertised on the MLS. Your real estate agent will narrow your house-hunting to homes in your desired neighborhood that are within your price range.
Your agent will arrange for you to view these homes for sale at your convenience, ask questions you have, and represent you when negotiating and making an offer.
Don't just consider the property when house-hunting.  It is important to consider the entire neighborhood, surroundings, and your immediate needs, future plans, and lifestyle.
THE OFFER TO BUY A HOUSE – HOW IT WORKS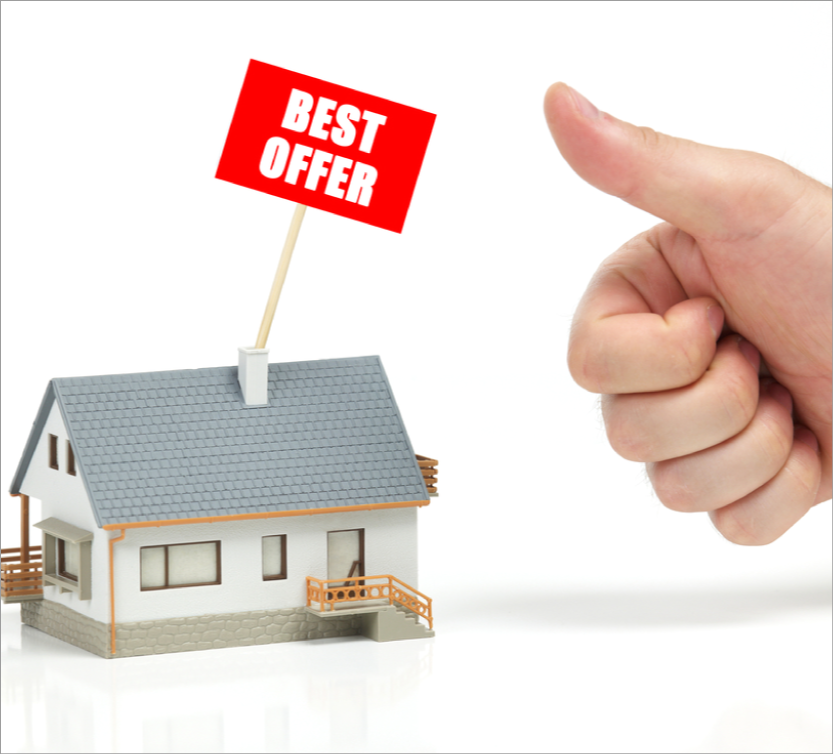 After you have seen different properties for sale, you could be lucky and find one you really wish to buy. What do you do next?
You will need to make an offer to buy the property.  An offer is a formal and legal agreement to purchase a home which becomes binding once the seller accepts it.  An offer to purchase can rest on certain conditions such as a home inspection.  You can only change your mind if conditions that are stated in the offer are not met.
A real estate agent will be knowledgeable about drafting the offer to buy which would include other concessions you want from the seller.
Along with your offer to buy, you will make your deposit.  The deposit amount depends on the purchase price and the market.
It is uncommon for a first offer to be accepted so be prepared to receive counter offers before you and the seller agree to a price.
FINALIZE FINANCING TO CLOSE THE SALE
As soon as the seller accepts the offer, you will need to notify your mortgage broker so they can finalize the financing you need.  You will need to submit documentation for the property.  At this time, you will need to decide on the term, amortization, and the down-payment amount.
CLOSING COSTS AND POSSESSION
Aside from the down-payment, you need to prepare for closing costs.  These are expenses related to the legal and administrative fees related to buying a house.  Keep in mind that these costs are additional expenses over and above the selling price.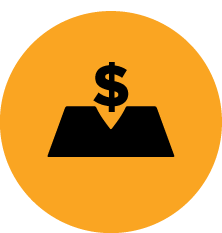 Land Transfer Tax
Land transfer tax is a one-time tax charged by the province where you are purchasing a house.  This tax is based on a percentage of the selling price and varies from one province to another.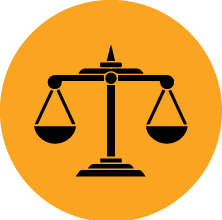 Legal Costs
Legal costs include lawyer's fees and notary fees, such as in Quebec. They may also include services such as conducting a title search on the property, obtaining relevant documents such as surveys and liens on the property, and registering the new title.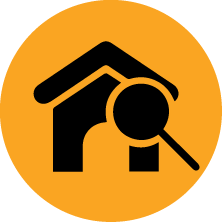 Home Inspection Services
As a homebuyer, it is in your best interest to get a home inspection.  This tells you if something is wrong or needs to be fixed before the sale.
It is best to wait for financing to be approved before undertaking a home inspection which could cost you around $450.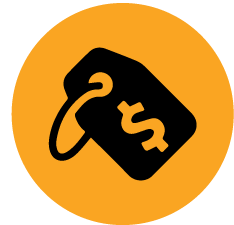 Other Costs
There are other costs you can expect to pay, such as:
GST/HST on a new home or a house with extensive renovations
Interest adjustments between closing date and first mortgage payment
Title insurance
Mortgage default insurance (if down-payment is less than 20%)
Appraisal fees
Service charges for utility hook-ups (gas, water, electricity, internet, telephone)
Moving costs
If you get this far, you are definitely on your way to strutting with confidence inside your first home.
5 MISTAKES A FIRST-TIME HOME BUYER SHOULD AVOID

Even if you have already saved for the down-payment, there may be other challenges you will face before you become a home owner.  Since you are making a huge investment, you want to make sure you won't have any regrets. Below are some things you should never do when buying a new house.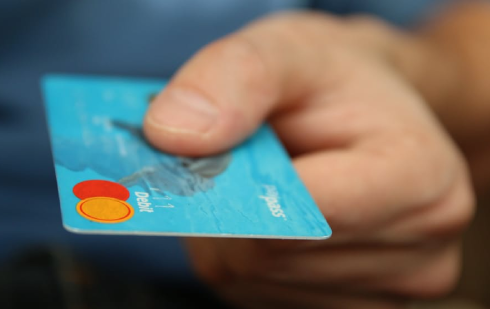 # 1 – TAKE ON ANY NEW DEBTS BEFORE CLOSING
Don't make any huge purchases when considering a home purchase. Lenders verify your debt before closing.  Even if you have been pre-approved, a lender may back out if they see new additions to your debt load such as a new car or recent credit card purchases.  Put off shopping for huge items until closing.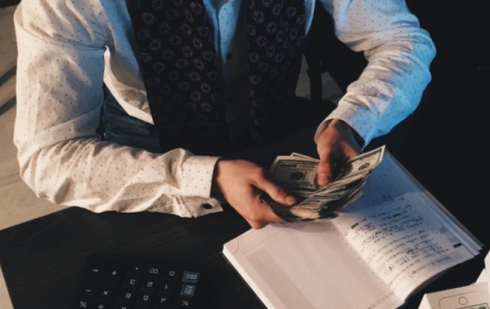 # 2 – NEVER UNDER-ESTIMATE RELATED EXPENSES.
Don't underestimate improvements you wish to make when buying a home.  If you decide on a fix-upper, make sure you know the exact cost and if it fits your budget.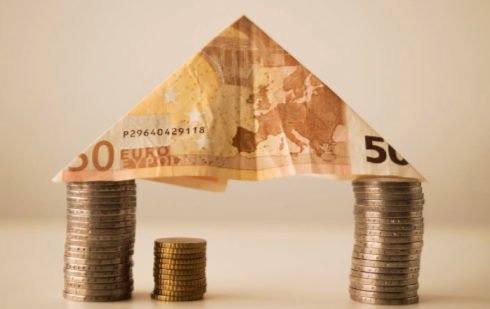 # 3- DON'T FORGET FUTURE PLANS.
When buying a home, it is important to consider present needs but not to forget about future plans.  You may not need an extra bedroom now but that could change in a couple of years.  Always think of being able to stay in a new home for at least 7 years.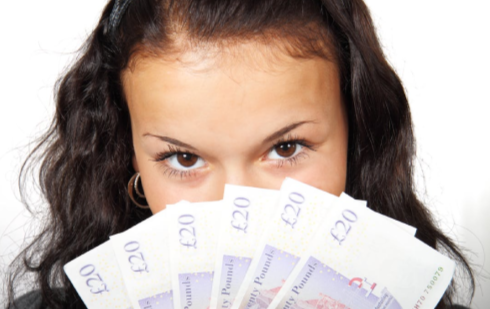 #4 – DON'T GO OVERBOARD.
You may be making a smart investment but don't buy a home you can't afford.  Your mortgage will affect your finances and your lifestyle for many years to come.  It is best to be mindful of your budget and don't go overboard, even if you find a home to die for.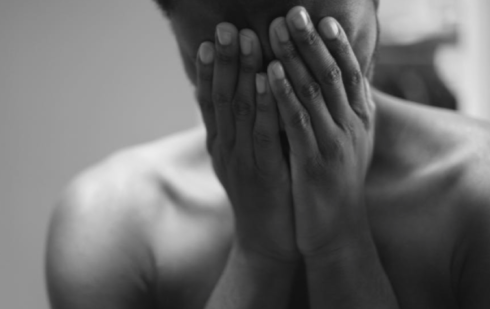 # 5 – DON'T BE EMOTIONAL.
A home purchase is a decision you need to make with an open mind and logic.  It is important for first time home-buyers to think with their head and not their heart.
Avoid these common mistakes to increase your chances of a successful first home purchase.
GET FREE REAL ESTATE SERVICES FOR BUYING A HOME
Are you prepared to take the leap to home ownership? Buying a first home is exciting and overwhelming at the same time. You will need all the help you can get.
We can help you find the perfect home for your needs and your budget when you request to compare 3 real estate agents. 
Once you find the best real estate agent to be your partner, you can get started on finding a house to buy and becoming a homeowner.
As a buyer, you don't pay for the services of a buyer's agent.  Therefore, it is to your best advantage to work with a real estate expert who will guide you every step of the way.
With a network of over 170 qualified and experienced real estate agents in Quebec, we can connect you to the best real estate agent to handle your home purchase.