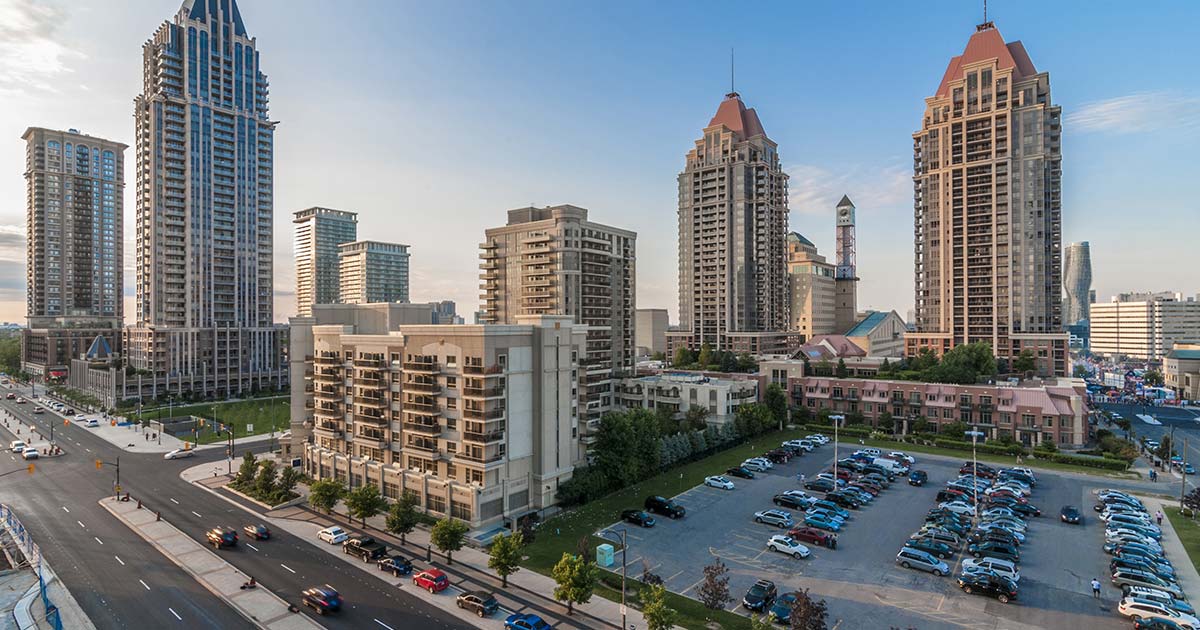 Are you selling or buying a house in Mississauga? You have come to the right place.
Buying or selling a property is not something that all of us can do successfully. It is a high-value transaction that costs hundreds of thousands of dollars and requires a lot of time, energy, and special skills that only real estate professionals develop through training and experience.
When buying or selling a house in Mississauga, you want to make sure that:
✓ You get the best price for the property
✓ You don't lose any time in the sale or purchase
✓ You want the transaction to be as stress-free and smooth as possible
✓ All legal aspects are properly followed to avoid future problems
An experienced and qualified real estate broker in Mississauga will help to ensure you get the most value from your home sale or purchase and have a stress-free experience.
Fill-out our quick online form to receive free proposals from 3 of the best real estate brokers in Mississauga and start your comparison.
Reasons to Sell with a Real Estate Broker in Mississauga
How many times have you sold a house in your life? Maybe once, maybe never.  Selling a house is not at all easy; it requires a lot of skills such as:
✓ Marketing a property effectively to as big an audience as possible
✓ Determining the best price for the property that is fair and will attract buyers (you must remember that there are other properties in the market that you are competing with)
✓ Preparing the house for potential buyers and highlighting its best features that appeal to a majority of buyers (you'll need to stage your home to show it in the best light possible)
✓ Arrange home viewings with interested buyers
✓ Evaluate offers to purchase from buyers and negotiate
✓ Close the sale
Not everyone is gifted with the skill to sell a house quickly and for the best price possible.  While there is no law in Canada that requires a home seller to have a real estate broker or agent, it is highly recommended. Without the expertise in selling a house, a property could take much, much longer to sell and may not fetch the highest price.
Consider the benefits of selling your house with a real estate broker in Mississauga to ensure your success.
Understanding the Role of your Real Estate Broker
Some home sellers hesitate to hire a real estate broker because they feel the commissions are a waste of money.
The average real estate commission rate in Canada is from 3% to 7%, depending on your location and the real estate agent you choose to hire.
Despite the aggressive approach taken by For Sale by Owner sites to promote home selling without an agent, statistics bear out that majority of homes sold in Canada were done through a real estate broker.  Statistics also show that For Sale by Owner properties took much longer to sell, sometimes with serious negative consequences to the owners.
What exactly can a real estate broker in Mississauga do to earn the "fat" commission from the sale of your property?
As soon as you sign a brokerage contract, your real estate broker will be busy:
✓ Reviewing the asking price for your home based on market comparables
✓ Preparing the materials for marketing your home (professional-looking photos, MLS listing, flyers, social media, etc.)
✓ Advise you about how to prepare your home for buyers
✓ Network with other real estate brokers and agents to find buyers for your property
✓ Entertain inquiries from buyers and arrange home viewings
✓ Attend to issues such as from a home inspection report, etc.
✓ Accept and review offers to purchase from buyers
✓ Negotiate with buyers
✓ Close the sale
The sale of a home can take days, a couple of weeks, or months, depending on market conditions, the property and asking price, timing of the sale, your marketing strategy, etc.  Whether it is a quick or long sale, your real estate broker will not ask for any money upfront and will be paying for transportation costs, marketing costs, communication costs, from his own pocket.  A seller does not pay a real estate broker until the sale is closed.
The principle of performance-based compensation (they get paid only when they make a sale) protects sellers. If you go the FSBO route, you will be paying these costs upfront without any guarantee that you will make a sale.
A good real estate broker will work very hard to sell your house as quickly as possible for the best price. The commission you pay for selling your house will go a long way to ensuring your home sale is as lucrative for you as possible.
How much are commission rates in Mississauga?
Not many home sellers realize that there are no "fixed" commission rates. Negotiating the rate with your real estate broker or agent is always possible.
It is important to consider the commission rate of real estate agents in your list.  More importantly, you must ask what services you get in exchange for the commission. You have the power to look for the real estate broker that can give you the most value for your money.
Why Choose Brokers from Compare Real Estate Agents?
Choosing your real estate broker can be confusing if you don't use relevant criteria for basing your choice on.
Not all brokers are created equal; others offer lower commission for less services while others charge higher commission for a host of expert services that would put your real estate project in high gear.
Our broker partners were carefully selected based on:
✓ Experience
✓ Skills and Qualifications
✓ Performance
In addition, they also represent leading real estate agencies in Mississauga and have built a good reputation in their community.
Request for your free real estate proposals by filling-out our short online form and connect with leading Mississauga real estate brokers.
Meet Top Brokers from the Biggest Real Estate Agencies in Mississauga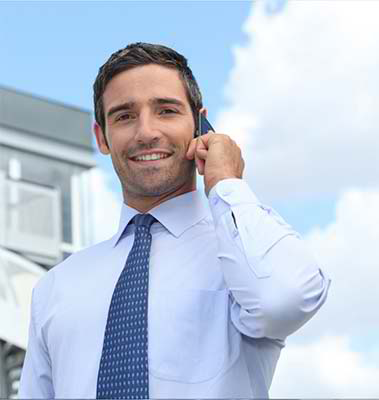 Real Estate Agent Royal Le Page Mississauga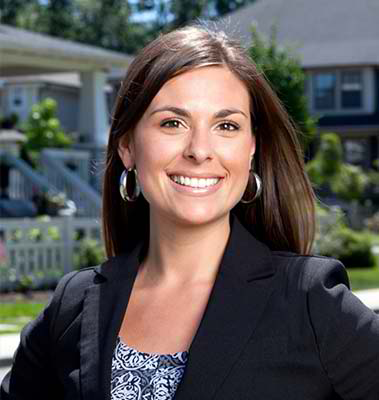 Real Estate Agent Via Capitale Mississauga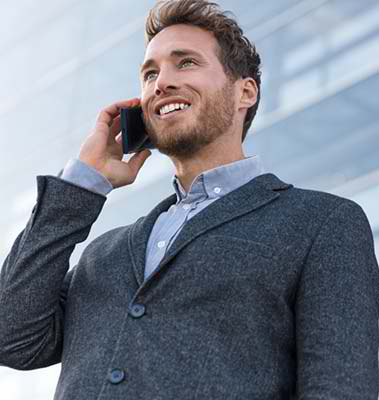 Real Estate Agent Remax Mississauga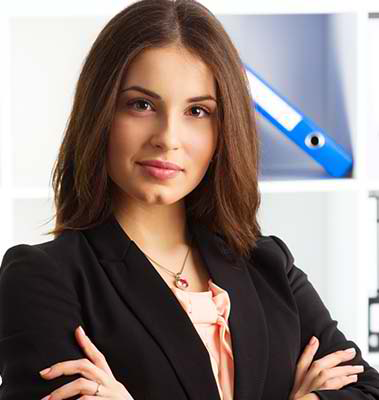 Real Estate Agent Proprio Direct Mississauga

Our broker partners come from the biggest real estate agencies in the Region.  They were all carefully selected to be part of our network based on their qualifications, experience, performance track record, and customer reviews.
Don't hesitate to work with these high-caliber real estate professionals to make sure that your home sale or purchase is profitable and smooth.
Home Buyer Advantage: Work with a Great Broker Free of Charge
Are you planning on buying your home in Mississauga? That's great news. But even better news is that you can make your home search and purchase much easier and successful with help from a good real estate broker.  Buyers don't pay any commission because the seller compensates the selling and the buying agent.
Imagine how much time and effort you can save by buying a house in Mississauga with a broker.  He will point you to the right neighborhoods based on your budget, narrow down the list of properties ideal for your needs, assist you in evaluating properties for sale, negotiate on your behalf, refer you to real estate professionals such as home inspector, mortgage broker, or real estate lawyer, and take charge of closing the sale.
All of these valuable services are free of charge to buyers so there is absolutely no reason to buy a house in Mississauga without the best real estate broker by your side.
Personalized Match with the Best Real Estate Agent for You!
The process of buying or selling a house can be exciting yet stressful at the same time. It represents the biggest investment in your lifetime and you want to ensure you have a real estate agent or broker who understands what you want and will work to deliver what you need.
We aim to give you a personalized match with a broker of your choice. We encourage you to compare relevant criteria such as commission rates, personality, experience, and reputation for choosing your broker.
When you fill-out our quick online request form, we aim to provide you with the best real estate agent matches in your area for you to choose from.
Questions to ask your Real Estate Broker in Mississauga
It is easier to choose the right broker for selling your house in Mississauga when you know the right questions to ask.
Below are important questions that can help you to choose the right broker for your real estate transaction.
✓ How long have you been a real estate broker?
✓ How many homes have you sold in my area in the last year?
✓ How much is your commission and what services do I get in exchange for this commission?
✓ How do you plan to market my property?
✓ How long do you think it will take to sell my house?
✓ How often will you communicate with me to provide an update regarding my property?
By asking these questions, you can have more solid information to evaluate and assess each broker you are considering.
Your goal is to choose the best broker that will make your real estate transaction successful, stress-free, and profitable.

First Time Home Buyer's Guide in Mississauga
When you are buying a home, you will soon realize that it a complex decision that is difficult to make.  You will be presented with some hard choices throughout the process.  For this reason, a good real estate agent who understands the buying process can provide you with unlimited advice every step of the way.
Many buyers start with a computer search to find a good home to buy.  This will start as fun and soon turn out to be nightmarish.  You'll find that some listings are not as great as they look online, price is too high, or has been snatched up before your eyes.
Your real estate agent can give you current information about real estate listings and help you identify your best options based on your price range.  He will also make sure that the price is fair and negotiate on your behalf to ensure you don't spend a penny more than you should.
Top 10 Questions about Buying a House in Mississauga
Buying your first home can be a terrifying step. How do you ensure you don't make a mistake?  Below are top 10 questions home buyers ask when taking the leap into home ownership.
Where do I start the process of buying a house?
The first step to start buying a house in Mississauga is to get a mortgage pre-approval. This is done before you start looking at houses or hiring a real estate broker.  A mortgage pre-approval will tell you how much you qualify to borrow and how much you can afford. It will help you narrow your search so you save time and money.
How much down-payment do I need to buy a home?
The amount of your down-payment depends on the price of your home and your financial goals.  Experts recommend at least 20% down-payment so you need to borrow less from a bank and save on insurance costs.  You will need at least 20% if your home is $1 Million and over. But for homes below $500,000, you can pay as little as 5% down-payment but you will need to get additional insurance called mortgage default insurance.
Do I need a real estate broker to buy a home?
There is no law in Canada that says you need to hire a real estate broker. However, it is highly advisable to work with a broker because buying a house is very complex and any misstep can cost you thousands of dollars and a lot of regrets.  As a home buyer doesn't pay a broker for his services, it makes more sense to work with your own broker rather than be exposed to future risks.
How much do I need for closing costs?
Closing costs can be anywhere from 1.5% to 4% of the selling price.  These costs include legal expenses, taxes, insurance, etc. Make sure to prepare cash for closing expenses which can amount to $20,000 or less for a $500,000 home.
Can I sell my home faster if I reduce the selling price?
Reducing the price of your home can have a negative impact rather than a positive one on potential buyers.  It is more important to ensure that your house is priced fairly based on market comparables rather than emotions. A good real estate broker can help you set the best price for your home that will appeal to the right buyers.
How do I qualify for a mortgage?
There are many lenders offering mortgage loans. All lenders look at certain factors, most important of which are credit history, employment, character, and the house the buyer is putting up as collateral.  When applying for a mortgage, you'll need to demonstrate your capacity to repay the loan. It is important to check for the best type of mortgage and mortgage rates for buying a home in Mississauga.
Where can I find a good real estate agent?
There are many good real estate agents in Mississauga. To simplify your search, compare real estate agents using our free platform. Simply fill-out our short online request form and connect with the best brokers or agents in your area.
Can I fire my real estate agent if it doesn't work out?
You will need to sign a contract when you hire a real estate agent.  The contract will spell out the duties and responsibilities of your agent or broker and the terms of your partnership – length of contract, commission rate (if any), and conditions for cancellation. If you are selling a house, you can choose to have a shorter contract period so you can have the option to renew or not, depending on your broker's performance.  You can't fire a real estate agent to avoid paying a commission; you'll need valid grounds for firing your agent as provided for in the contract.  It is important to read the fine print of your contract and ask questions from your broker before you sign.
Is there a "best time" to list my home for sale?
Spring is when most home buyers come out in full force, taking advantage of vernal weather to look for ideal properties to buy.  It is the most active season in the real estate market and sellers have the advantage if their properties are priced correctly.  Sellers also face a lot of competition in the spring so make sure your home shows at its finest.
What are the pros and cons of FSBO compared to selling with a broker?
The main appeal in selling FSBO is savings from commission paid to a broker.  In fact, it is the only advantage in selling a house yourself.  The more important question should be, "Is the savings significant enough"?  The typical commission rate in Mississauga is 5% but it isn't set in stone and can be negotiated.  If you go the FSBO route, you'll still need to pay a listing fee with a broker and spend on advertising materials. Some discount real estate agencies offer lower commissions for limited services.  You will need to weigh the benefits and the disadvantages, particularly, your potential risks if you fail to sell your home fast enough.  It is important to note that majority of buyers work with real estate agents. If you don't offer a commission to a buyer's agent, many buyers won't be able to see your property or make an offer.
Our Broker Partners Serve the Entire Mississauga Region
No matter where you are selling in Mississauga or thinking of buying a house, our partner brokers can help with your real estate transaction.
| | | |
| --- | --- | --- |
| Applewood | Central Erin Mills | Churchill Meadows |
| Credit Valley | Clarkson | Cooksville |
| East Credit | Erindale | Fairview |
| Hurontario | Lakeview | Lisgar |
| Malton | Meadowvale | Mineola |
| Mississauga Valleys | Port Credit | Rathwood |
| Sheridan | Streetsville | |
A real estate broker can help you to sell or buy a home in Mississauga for the best possible price and without wasting so much time and energy on your part.
Get in touch with qualified and experienced real estate brokers today from your area. Fill-out our short online form and be on your way to selling or buying your home in Mississauga with confidence and peace of mind.