8 février 2022,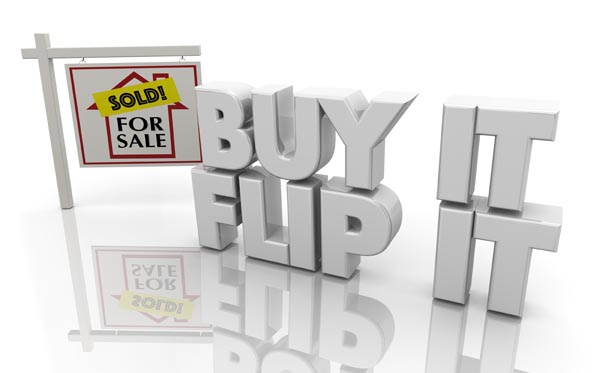 House flipping has become a lucrative project for many individuals who want to make real estate their method for building wealth.
In fact, the interest is so huge that many TV shows feature home staging and renovation projects that make it seem so easy and fun. The profits also seem amazing and this entices even more people to join the bandwagon.
While it is true that house flipping can bring in a lot of money, it is not as easy as it sounds. You need to go through many hoops and invest time, effort, and money before you can make it successful.
Is house flipping still a good idea to try in 2022?
With a realistic approach and well-planned execution, you can certainly make money from house flipping.
Find out the best tips from our real estate partners and compare multiple offers from
experienced real estate brokers using our short online form on this page!
House Flip: How it is done and the benefits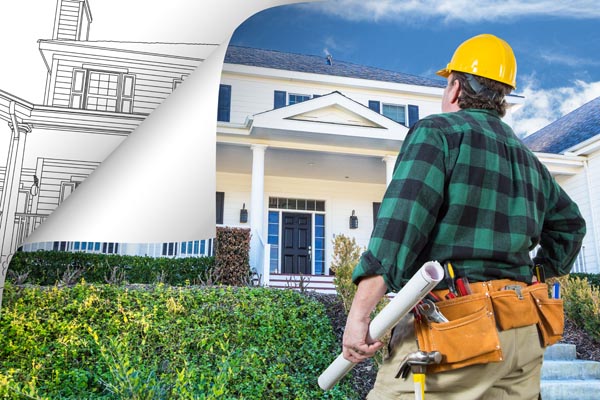 What exactly is a house flip? Let us give you a simplified explanation.
A house flip is when you invest money on a house that is selling for a low price, renovate and improve it to get a higher value, then sell it for a profit.
For anyone to get a good profit on a house flip, a good strategy is necessary. Meticulous planning and work is required in every stage of the process which entails:
Finding a good property to buy (property speculation)
Obtaining favorable financing
Executing renovations and repairs that increase value without overspending
Doing the project in as little time as possible
Reselling the property for a higher price
Every step of this process is CRITICAL because one mistake can cost you a lot of money and pour potential profits down the drain.
2022 can be a good year for you to carry out a house flip! Quebec real estate has available properties for sale that you can invest in but the "deal" has to be right. This is where a good and experienced real estate broker can help you.
Compare real estate brokers in your area by filling out the short online form on this page and get started on a successful house flip in 2022!
The 70% rule in house flipping
Most home flippers follow a 70% rule which means they should not pay for a property for more than 70% of the after-repair-value minus the renovation expenses.
Buying properties below price so that you can sell them profitably is the science behind house flipping. If you overspend on the home purchase, it will be difficult for you to earn enough profits.
The ARV, or after-repair-value of a property, is the amount that a homeowner could sell it for after being renovated. When buying a house for flipping, you should calculate how much you think the property can sell for after improvements are made. Multiply the amount by 70% and deduct it from the cost of renovating the property.
The figure you get is the highest possible price that flippers should pay for any property for flipping. Keep in mind that the 70% rule is just a guide. Make sure to study market conditions and work with a real estate broker and other real estate professionals such as a home inspector, home appraiser, and a reputable contractor.
As an example:
After-repair-Value
$340,000 x 0.7
= $238,000
Less: Estimated cost of Renovations
(-) $35,000
Maximum Purchase Price
(70% rule)
$203,000
You should also know that the 70% rule does not always work. If you are in a seller's market, home prices are generally high and demand is high. Homeowners are less likely to accept a low offer using the 70% rule.
When in a hot real estate market, adjust your calculation without going above 85% of the APR minus renovation costs. You could still sell the house profitably with a higher price tag.
The 70% rule only works for investors who plan to flip quickly. If you plan to hold onto a house for several years and wait for it to appreciate in value, this rule won't work. This is because it would be difficult to estimate the after-repair-value in the future accurately.
How to calculate profits from a house flip
How can you calculate the profitability of a house flip? It can be simple and you just need to take into account 4 factors:
The purchase price of the property and related costs:
The cost of renovations
The mortgage interest and penalties for early repayment (if any)
The potential selling price
| | |
| --- | --- |
| Potential Selling Price | $360,000 |
| Original Purchase Price | $220,000 |
| Cost of Renovations | $40,000 |
| Interest Payments and Penalties | (-) |
| Taxes and legal fees | (-) |
| Profit | $100,000 |
** The interest payment, penalties, and taxes will depend on your mortgage and other factors.
You will need to deduct any interest payments and penalties if you obtain some type of financing from a lender for your house flip. Other expenses could also include a broker's fee for selling your property (if you decide to work with a broker for the resale.)
In reality, your table may be more detailed and could include other potential expenses as it all depends on the property you decide to flip. Each property is unique and profits would vary depending on several factors (location, condition of the property, original price, market conditions, etc.)
The table above will give you an idea of how to go about calculating whether a house flip will be financially rewarding for you.
How do you choose a house to flip?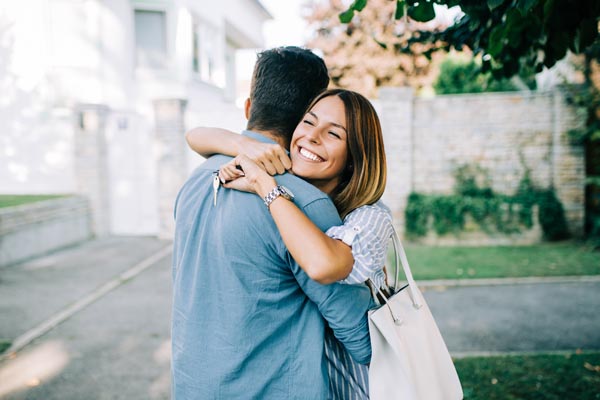 Flipping can help you generate cash from real estate but not all houses for sale are ideal for flipping. Remember, the price has to be good or you will have a flop on your hands.
Ideally, you aim for at least 30% profit when you flip a house but most people end up with 10% to 20% of the After Repair Value (APR) after paying financing fees and commissions.
Location is important!
The property's location is very essential when you are buying a property to flip. Livability will play a big role when it comes to reselling your property. For Quebecers, proximity to schools, public transportation, work, shopping, dining, and green spaces are critical.
Brokers know the market and can help you to find an ideal fixer-upper that you can buy for a great price.
Identify your target market
When you have selected a neighborhood where you want to buy a property, consider your target market after you have fixed-up the house. Renovate according to their taste and budget. There is no point in putting in a pool if most houses in the area don't have one. Consider the needs of your target market so you will have no difficulty unloading the property once your renovations are completed.
Research resale prices in the neighborhood.
From the get-go, you need to have a budget for your project. When looking for a property to buy for flipping, make sure to research the most recent sales data in the neighborhood.  Your broker will be able to help you with this. Such information will tell you whether a property can be profitable for flipping.
Estimate the cost of repairs and renovations.
Once you have found a potential fixer-upper, you should do a rough estimate of what the cost of repairs will be. Determine the most essential repairs that bring in the most value to the resale price. Some renovations have higher ROI than others. Check out this guide from the Appraisal Institute of Canada regarding renovations with the highest return on investment.
Work with a reputable real estate broker.
You will increase your chances of success at house flipping if you work with a reputable real estate broker.  As a real estate professional whose expertise is buying and selling real estate properties, a broker is the best source of properties in the market.
He will want to know your budget and your preferred location so he can recommend property listings to consider.  If you are not sure, a broker can make recommendations to set you in the right direction.
Brokers can help you find the house to buy for renovating and negotiate the price with the seller.
Keep in mind that as a buyer, you don't pay a commission to your broker for helping you to find an ideal property. Thus, you get the help of an expert, free of charge!
Finding the right financing for a house flip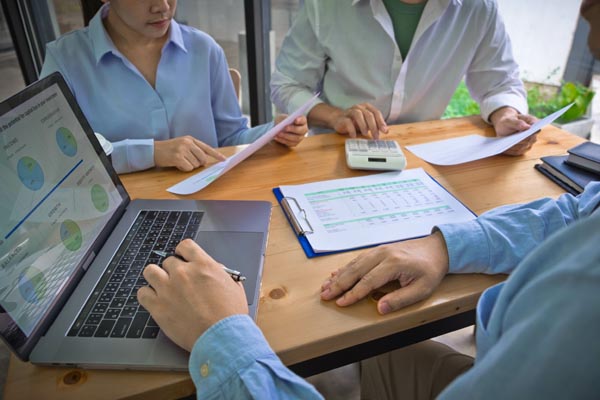 There are different ways to finance real estate projects in Quebec. Here are the most common methods to consider for financing a house flip.
Conventional mortgage: If you have good credit, you can turn to banks for a conventional mortgage. You can also approach a mortgage broker for assistance.
Private lenders: Quebec has a ton of private lenders, especially if you are looking for short-term financing. While the interest rate is higher, the requirements to be eligible may be less stringent than banks.
Equity: If you have equity on your property, you can use the equity to finance your project. For instance, banks offer home equity line of credit (HELOC) which you can use. Lenders or banks can give more information on how to access equity to finance your house flip.
Investors: you can also look for investors or partners. Your capacity to borrow funds with a partner can be more than if you do it solo.
Real estate brokers can also give you tons of advice regarding your project.  Brokers have a network of other professionals you can tap – renovation contractors, mortgage brokers, private lenders, property appraisers, etc.
With real estate professionals by your side, you can have more valuable insights to guide you step-by-step for a successful house flip.
FAQS about house flipping in Quebec
Who are most likely to sell their properties below market value?
Most sellers want to sell their property at market value or above asking price (for very competitive housing markets). There are those, however, who are in a hurry to sell their properties.  These often include couples in the middle of a divorce, when someone has died and the property ends up on the market, and elderly people who are downsizing.
These motivated sellers can be the most ideal persons to buy from when you want to flip houses to earn additional income.
What should I remember regarding After Repair Value when renovating to flip a house?
Make sure that you are pricing your house in the same range as other similar properties in your neighborhood. It is best to work with a good real estate broker to target a reasonable selling price and keep renovations contained.
It is crucial not to go overboard with renovations and choose the ones that add the most value to your property.
How much do I need to do a house flip?
The answer to this question depends on many things like location, size of the house, age and condition of the house, etc.  Establish your budget to include the cost of securing your mortgage plus remodeling costs. Add another 15% to the budget for unexpected expenses.
Your real estate broker is the best person to help you determine how much money you need to flip a house.
Do I need a real estate agent to flip a house?
When it comes to buying and selling a house, it is advisable to work with a good real estate agent or broker. This ensures your interests are protected and you don't lose money on a deal. Real estate agents and brokers can also sell a house much faster and for a better price than you can by yourself.
If you skimp on a real estate agent, you could lose more money if your house sits on the market longer than it should.
Can I lose money on house flipping?
Like with any type of business, you could lose money on house flipping if you don't have a good strategy. Mistakes like going overboard with your renovations, picking the wrong property to fix up, and not working with a good renovation contractor and real estate broker could lead to mistakes and financial losses.
Do your research and study the market before you enter a house flipping venture.
Can I get a loan for a house flip?
Yes, it is possible to get a mortgage loan or a home equity line of credit, depending on your finances and circumstances. Speak to your bank or a mortgage broker to explore your best options.
What things can go wrong in a house flip?
Many things can go wrong. There could be delays and cost increases. This is why it is important to add a buffer to your budget for incidental expenses. If you think your renovations will cost $40,000, add another $10,000 for emergencies.
How do I estimate the cost of renovations and repairs?
It is important to work with a home inspector before buying a property to know any defects. Find a reliable contractor to get a reasonable estimate for renovations so you can assess your budget.
Get the right price for your house flip with a broker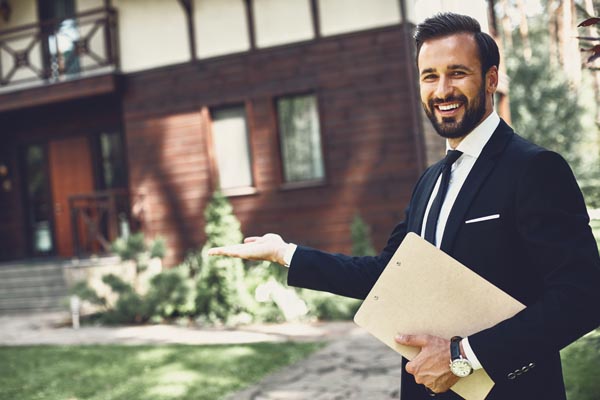 When you have completed the renovations and the house is ready for resale, you will need help from a real estate broker to sell your house!
While this is not required by law, working with an experienced broker will ensure a successful house flip.
First of all, a good broker can help you to set the right selling price. You want to make sure to attract the right buyers, cover your investment, and make a good profit. If your property stays too long in the market, you lose profits!
A good broker will be able to market your property to sell it as fast as possible for the highest possible price.
Flipping is a lot of work and can easily fail if you don't have the right professionals behind you. It takes time to get all the knowledge you need so working with a good broker and having the right contractor for your renovations will keep you within your budget and timeline.
Fill out the form below to connect with the best real estate brokers for flipping a house in Quebec!
Receive free and no-commitment offers to save time and money.