10 mai 2017,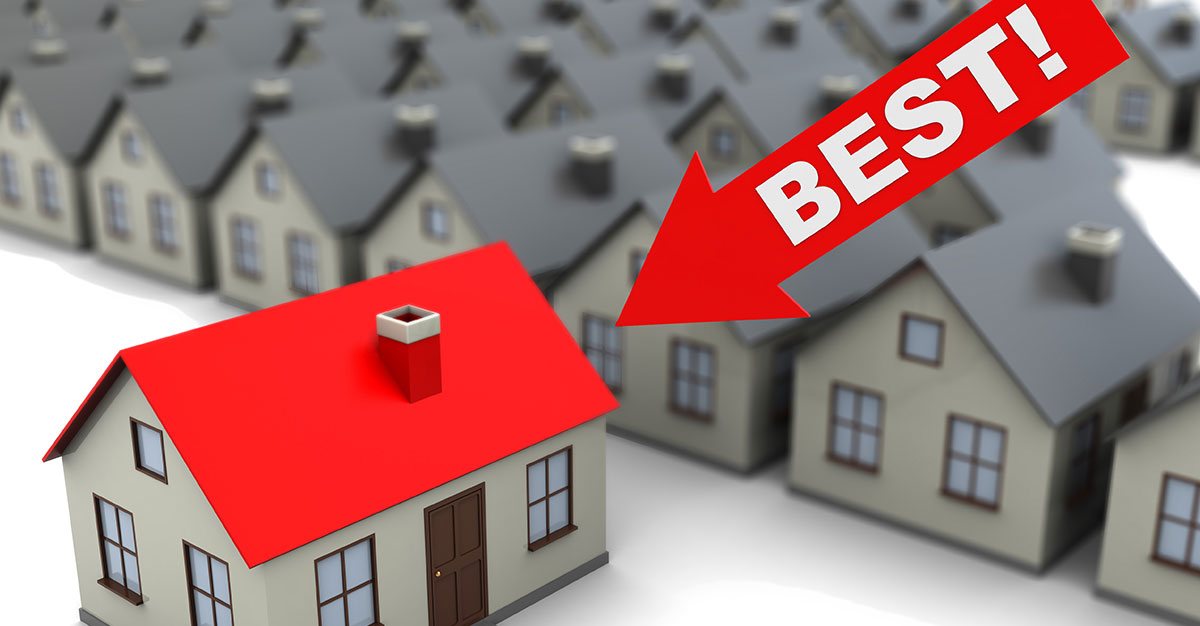 Many Canadians are looking for affordable homes to buy.  The road to home ownership is stressful and overwhelming.  With a little help and careful planning, you can find a home that is perfect for you.
In this exciting time when you are planning to purchase your own home, you may have a lot of questions such as cost of buying a home, where to buy, and the right price to pay.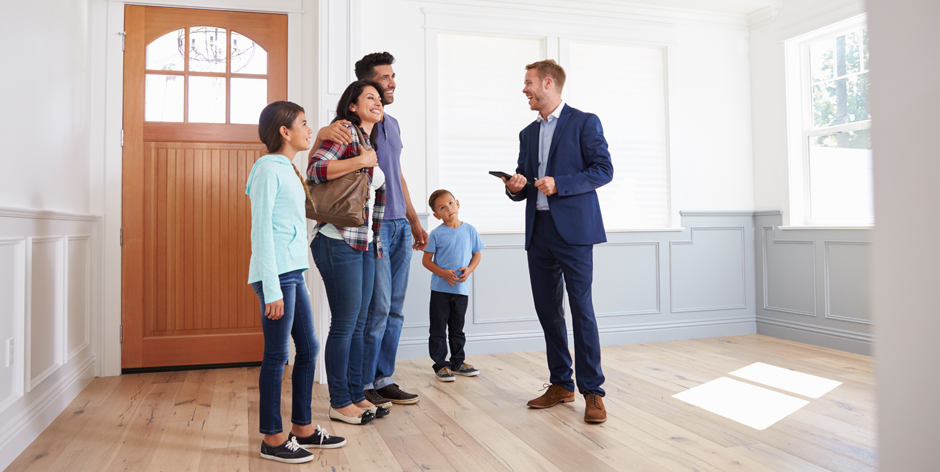 Work with a Qualified Real Estate Agent
As a home buyer, you can benefit significantly from the services of a real estate agent who is knowledgeable about Montreal's housing market.
Compare 3 real estate agents to see how you can simplify the process of buying a home and ensure a successful home purchase.
Fill-out the short online form and receive free real estate proposals from experienced and qualified real estate agents in Montreal.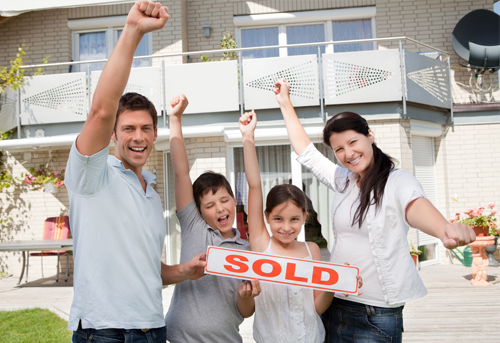 Best Reasons to Buy a Home in Montreal
Montreal offers affordability and a wide array of homes to choose from. Surely, you are looking for a home that has the right ingredients – location, amenities, and price.
Compared to other cities, homes in Montreal are more affordable. As of March 2017, the average house in Canada costs $548,517 according to the Canadian Real Estate Association.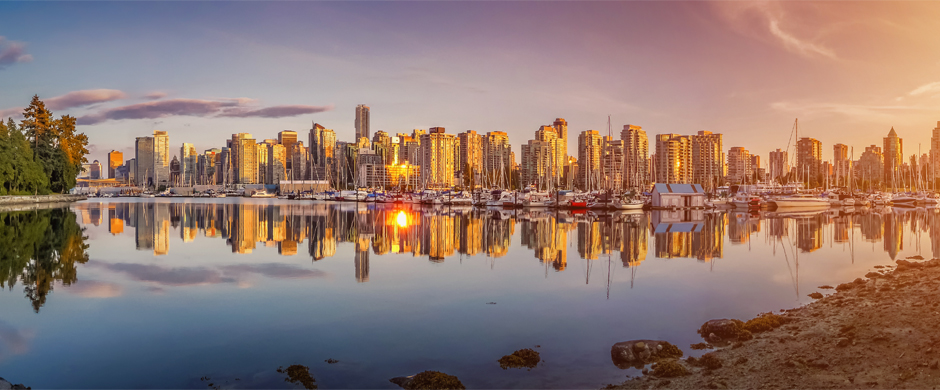 Cost of Housing in Major Canadian Cities
How does Montreal's housing cost compare to other Canadian cities?
| | |
| --- | --- |
| Canadian City | Median Home Price |
| Ottawa | $388,400 |
| Edmonton CMA | $371,680 |
| Hamilton/Burlington | $607,846 |
| Montreal CMA | $359,708 |
| Quebec CMA | $256,929 |
| Toronto | $916,567 |
| Regina | $316,341 |
| Winnipeg | $298,329 |
| Vancouver | $991,680 |
Source: Canadian Real Estate Association
Greater Montreal ranks high among major Canadian cities when it comes to cost of housing.
While real estate prices around the country have crossed the half-million mark, Montreal's median home price remains low and stable.
Montreal's housing market is very favorable to home buyers who want single-family homes that are more affordable.
There is presently robust activity even in Montreal's high-end neighborhoods such as Outremont and Westmount.
In addition, Montreal is rapidly growing in terms of housing opportunities right in the heart of the city.  You can buy your own condo downtown for an average price of $290,000.

5 Huge Advantages when you buy a Home in Montreal
When you are looking for the ideal home to buy, you consider various other factors aside from the home price.
It is important that your home has a location that is close enough to where you work and has easy access to amenities like schools, entertainment, shopping, hospitals, etc.
It is also important to buy a home in a neighborhood where you can feel safe and secure.
Montreal has all of these and more. Below are 5 perfect reasons to buy a home in Montreal.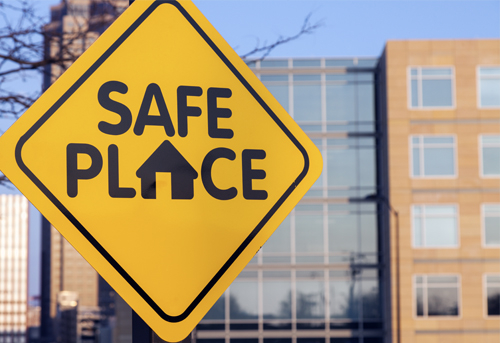 1. Montreal is a very safe place to live.
Montreal offers high security and safety for its residents.  Public places downtown are alive day and night.  Since 1990, the crime rate in the city has steadily declined.  In fact, the city boasts of one of the lowest homicide rates in cities in North America.
While crimes in Montreal usually involve vehicle and personal property crime, street crime is still at low levels compared to the US or other similar metropolitan areas.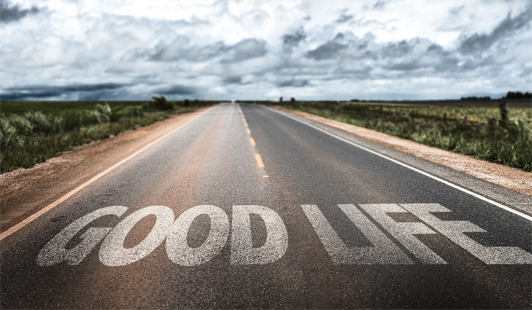 2. Montreal offers high quality of life. 
Greater Montreal has plenty of green space, even in winter time.  With more than 17 huge parks and over thousands of neighborhood parks, families can take pleasure in recreation and leisure anywhere.
Close by are resorts and ski areas as well as lakes and rivers where you can enjoy kayaking, fishing, swimming, and canoeing.
You can definitely enjoy the great outdoors when you have a home in Montreal.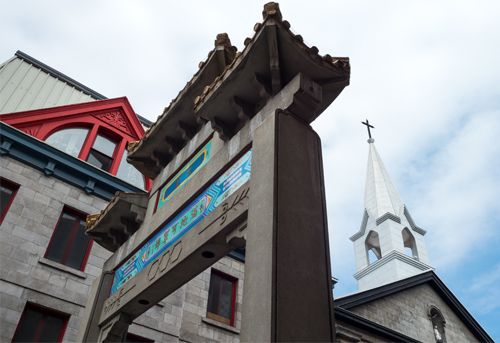 3. Montreal is multi-cultural. 
Canada is known to be a very open country and Montreal is proof of its cultural diversity.  More than a third of the city's population was born outside of Canada.  Residents enjoy a wide variety of products and cuisine.  A walk around Montreal neighborhoods will reveal different world cultures in Chinatown, Little Maghreb, and many other ethnic neighborhoods.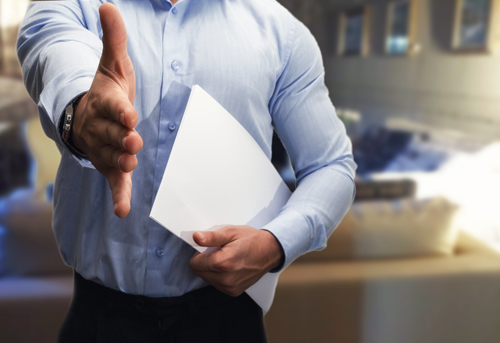 4. Montreal offers great employment opportunities.
Montreal's job market is also dynamic.  The city has not experienced the economic downturns compared to other parts of North America.  It continues to benefit from growth in the creative and high technology fields.
Many new jobs and work opportunities are available for all fields.  While median household incomes are lower compared to Ottawa and other major cities, the cost of living in Montreal is also much lower.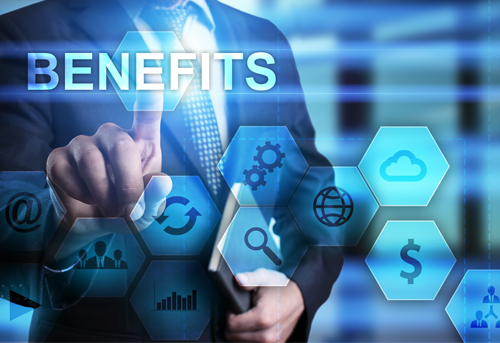 5. Montreal residents have higher purchasing power.
Residents of Montreal have one of the highest purchasing power in the world because of low housing costs.  Even daily living expenses including clothing and food are cheaper here compared to other parts of the country.
In addition, Montreal residents enjoy significant public benefits including:
Universal health care for citizens and permanent residents.
Coverage of basic prescription drugs up to 70% for individuals without employer-provided private health insurance
Unemployment benefits for temporary workers for the duration of the work permit
Affordable daycare services
Free high-quality public education from elementary to college for Quebec residents including children of foreign workers with a work permit
Living in Montreal offers many benefits that are hard to find in other parts of the country.  For this reason, buying a home in Montreal can be the smartest decision you have ever made. With many people in Quebec still opting to rent rather than buy because of relatively low rental costs, a house in Montreal can also be a sound investment.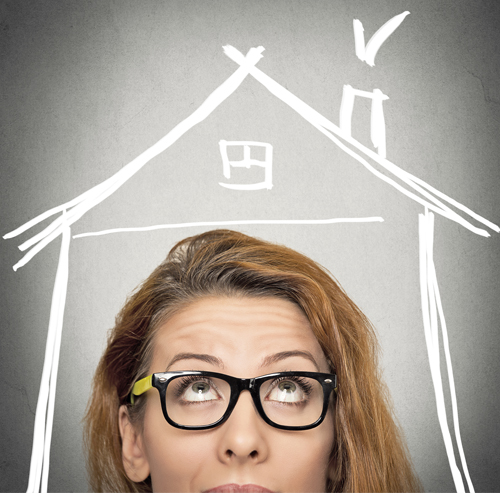 Should you buy a home now or wait?
This is a question that many potential home buyers ask. For some individuals, it is a question of down-payment, especially when they haven't saved enough for a 20% down-payment.  For others, it stems from anxiety that real estate prices may rise drastically.
Beginning February 2016, the rule on down-payment for new mortgages was changed, as follows:
Homes $500,000 and below have a minimum down-payment of 5%
Homes above $500,000 but less than $1 Million require at least 5% for the first $500,000 and 10% on the balance
Homes above $1 Million or more require at least 20% down-payment
Home buyers may see this as a perfect opportunity to buy a home for a smaller down-payment.  However, buyers need to understand the financial implications, the risks, and weigh their options before taking the plunge.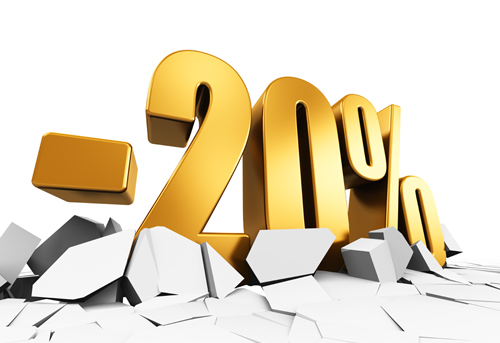 Paying less than 20% down-payment
Why do people buy with less than 20% down-payment saved?
They don't want to lose a house they badly want
They are afraid to wait in case prices continue to rise
A 20% down-payment is recommended because it reduces the amount of money you need to borrow.  If you pay less than 20%, you will be required to pay mortgage loan insurance for the protection of your lender.  As an example, a $500,000 home with just a 5% down-payment will have an insurance premium of around $17,000 added to the balance of the mortgage.  This is called a high-mortgage loan.
The key to this problem is to make sure you put down as big a down-payment you can possibly handle so that you have sufficient equity in your home.
You can start planning to buy a home in Montreal so you are financially ready.  With homes in Montreal sold on average at around $300,000, you can save at least 15% down-payment equivalent to $45,000 by putting away $800 in savings every month for the next 5 years.
Montreal's housing market has remained stable in the last 5 years which makes it a safe bet for buying a house in Canada.

Compare Montreal Neighborhoods to find the best Home
Montreal boasts of beautiful and well-planned communities.  Whether you desire to live downtown or in more quiet Montreal suburbs, you'll find plenty to choose from.
Canada Mortgage and Housing Corporation (CMHC) presented some very interesting facts about Montreal region's neighborhoods based on type of homes available and proximity to the downtown area.
Different Types of Neighborhoods in Montreal
What makes Montreal a really fun place to search for a home is its vibrant neighborhoods and wide array of housing types available.
For home buyers who want quick access to downtown Montreal or more space and green in the suburbs, Montreal has got a lot to offer.
More importantly, the cost of homes in and around Montreal is relatively cheaper compared to other metropolitan areas in Canada.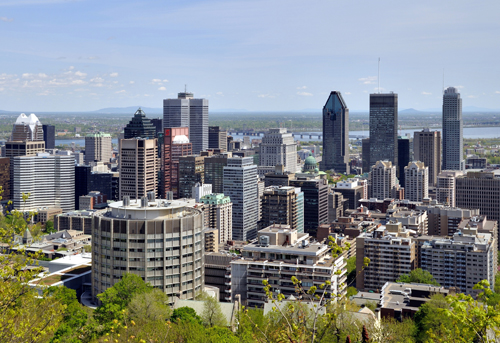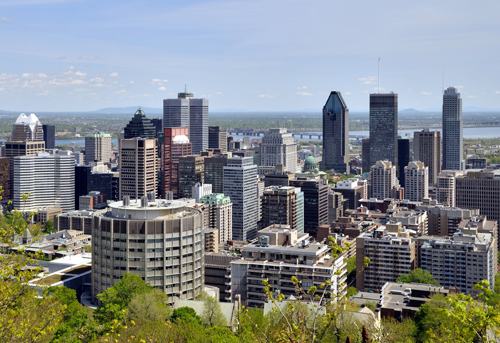 Montreal's Central downtown neighborhoods
This central area has a mix of high and low-rise apartments and condos found in Old Montreal, Cote-des-Neiges, Milton Park, and Plateau Mont-Royal.  Other housing types can be found in Notre-Dame-de-Grace and Westmount.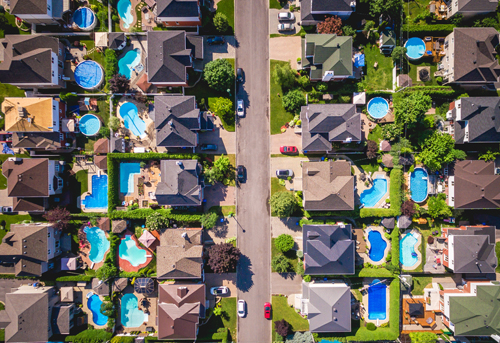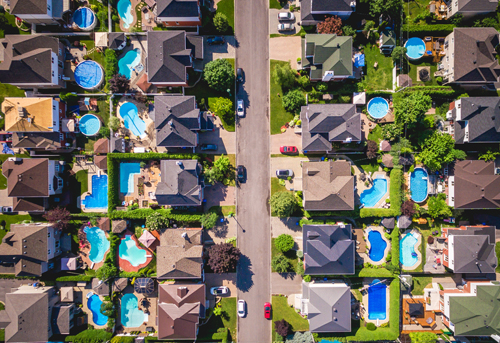 Montreal's Inner Suburbs
There are single-detached homes in the inner suburbs such as in Pointe-Claire and Kirkland.  More variety of homes is available in La Petite-Patrie, Cote-Saint-Luc, Rosemont, and Hampstead.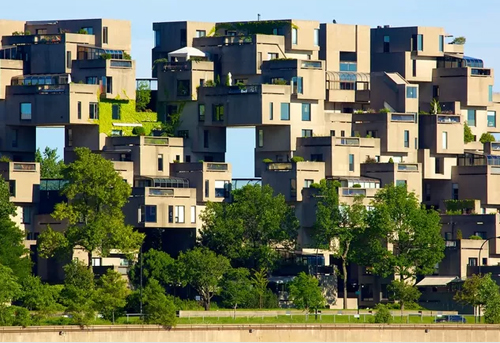 Montreal's Outer Suburbs
Some popular neighborhoods in the outer suburbs of Montreal include Vieux-Longueuil and Chomedey.  Areas like Chateauguay and Repentigny have mostly single-detached homes.
Most suburban communities offer single detached homes with more space compared to the central areas close to downtown.  Some home buyers consider proximity to city amenities to be worth the trade off in terms of size of the home.
Are you wondering where it is best to buy a home in Montreal? Below are some of the highlights of popular Montreal communities.

10 of the best Montreal Neighborhoods for Home Buyers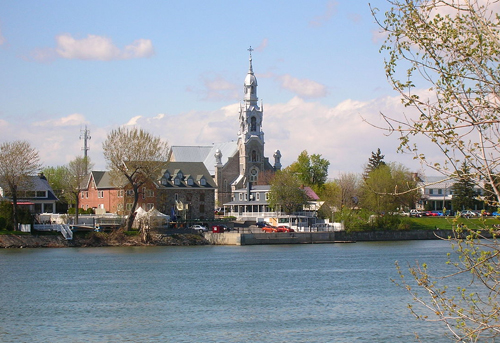 Beloeil (North Shore) Neighborhood
This off-island Montreal suburb is situated in southwestern Quebec and approximately 32 kilometers east of Montreal.  In 2006, the population reached 18,927. More than half of its residents work in the services sector (health care, education, business) with a smaller population engaged in manufacturing, retail, and finance.
By 2015, average home price in North Shore neighborhoods was $275,614 with condos fetching around $219,665, bungalows at $254,783 and $349,955 for 2-storey homes.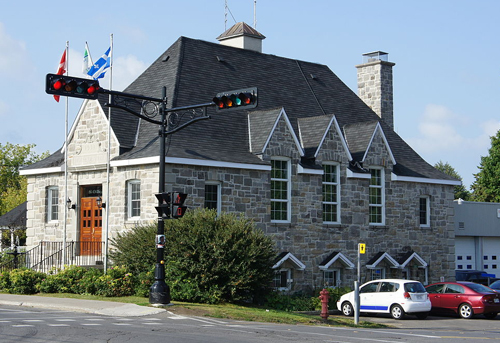 Deux-Montagnes (West of North Shore)
Located in southwestern Quebec on the north shore, it has around 17,552 residents as of 2011. Its name is French for Two Mountains coined in 1674 when the lake bordering the municipality was named such.
In 2016, the average home price in this area was $240,080.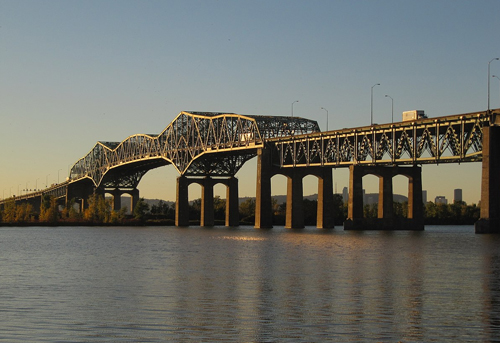 Brossard-Saint Lambert (across Champlain Bridge)
In this neighborhood you can find an ethnically diverse community.  It is popular mainly because of competitive home prices and the wide availability of semi-detached homes.  About 1/3 of available housing is low rise apartment buildings sold like condos while almost half of the inventory is considered semi-detached.
Retail and commercial spaces in the South Shore are mostly located in Brossard.  It is conveniently located about 10 to 15 minutes to downtown.
In 2016, the median price for a 2-bedroom home in Brossard was $194,000.  It is also an area that has ample supply of homes for home buyers.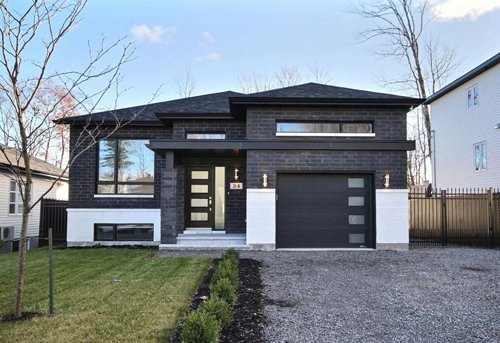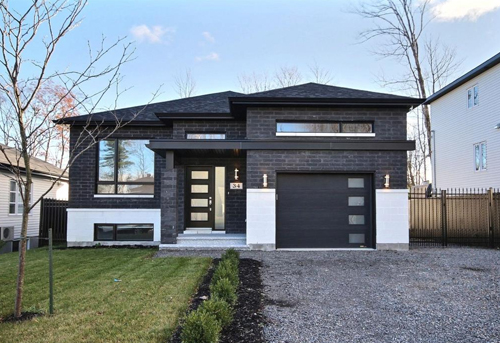 Gore – Saint Jerome Neighborhoods
This community is on the foothills of the Laurentian Mountains and is a mere hour's drive to one of Quebec's biggest ski resorts.  It is a perfect haven for outdoor lovers.
The average cost of a single-detached home in Gore is about $200,000.  Definitely a draw for those who are looking for affordability and don't consider the commute a drawback.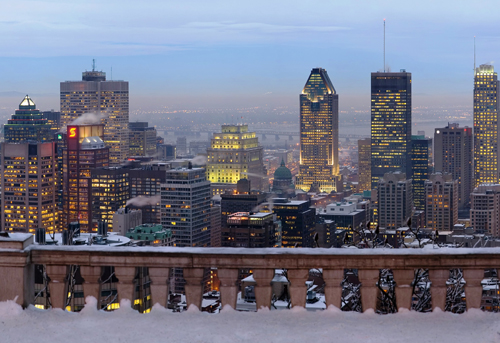 Mont-Royal (Montreal downtown community)
Homes in Mont-Royal are more expensive than other neighborhoods but many home buyers consider it the crown jewel of downtown Montreal.  Its location is unbeatable and homes are larger than average.  Lucky home buyers can sometimes find a semi-detached house for around $500,000.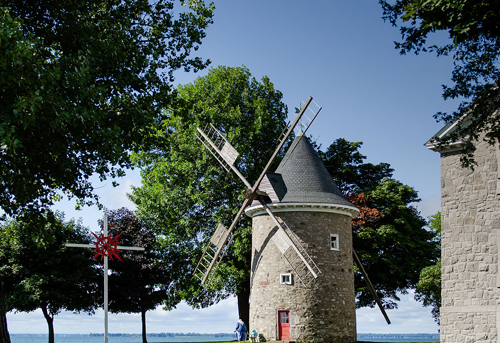 Point-Claire (West of South Island)
This Montreal suburb is on the island which makes it quite appealing to commuters. You can benefit from larger space and proximity to the outdoors.  Most homes in this area are 2-storey but there are also condos and bungalows.
According to Canadian Real Estate Wealth, the median price for a home in Point-Claire is $443,826 for a house and $327,900 for an apartment-type in 2016.  A 2-bedroom house typically costs about $304,000 while a 3-bedroom home may cost around $465,000.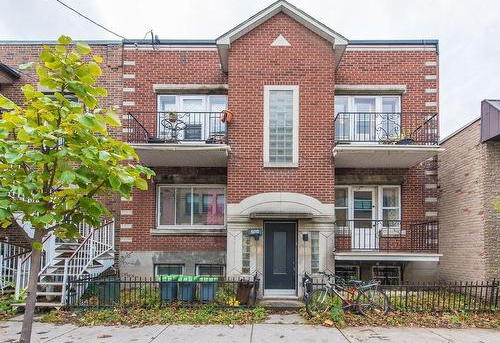 Rosemont/ La Petite-Patrie Real Estate
This community has a variety of villages.  Each sector has a unique character that boasts of duplexes, single-family homes, and triplexes.  In fact, residential projects and existing homes are in ample supply, giving home buyers plenty of choice.
You can find many retailers, restaurants, and recreational opportunities in its exciting neighborhoods like Little Italy, Cite Jardin, Noveau Rosement, and more.  Definitely, it is an ideal place to raise a family.
The borough has around 133,045 residents. In 2016, the average cost of a home was about $490,100 for single-detached houses and $316,120 for a condo. Rosemont-La Petite Patrie offers a convenient location in the center of the city with all the amenities for high quality living.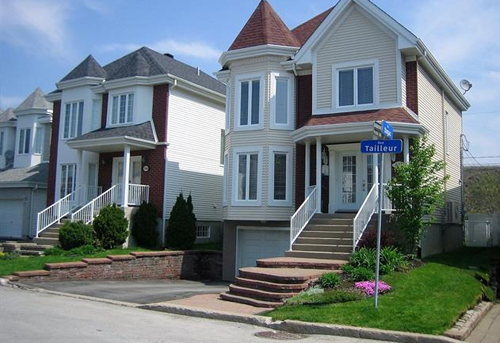 Sainte-Dorothee (Laval) neighborhoods
Located west of the Island, this lovely community is thriving.  It has shopping amenities and residential areas under development.  Residents benefit from a suburb train linking it to Montreal.
Living in Sainte-Dorothee is the epitome of suburban life, with plenty of fresh air and green spaces.
In 2016, the average price of a home in Sainte-Dorothee was $414,145.  It boasts of a wide variety of single-family homes.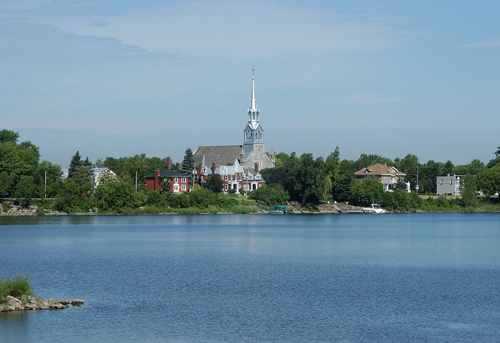 Chambly Real Estate
Located some 25 kilometers south east of Montreal, Chambly is an ideal place to buy a home in Montreal.  Its population as of 2016 reached 29,120.
The city's transport services are provided by Chambly-Richelieu-Carignan CIT which connects it to Longueuil and an express bus service to Montreal for only 35 minutes.
The city also has an industrial park with more than 140 companies providing thousands of jobs in the area.
You can find an assortment of houses in Chambly that are quite affordable.  In 2016, the median price for a 2-bedroom home was $150,000 and $219,000 for a 3-bedroom home.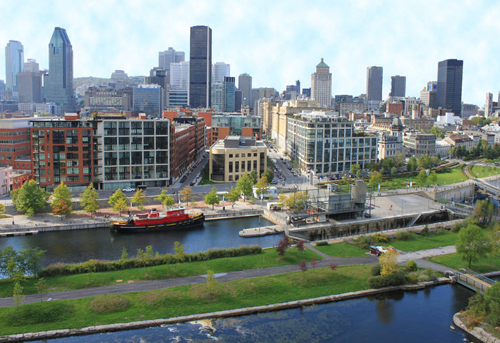 Lachine in Montreal
Lachine is very attractive to home buyers because of its strategic location.  Situated in the southwestern part of the island, it is just 10 minutes away from downtown Montreal and less than an hour to the US border.
This Montreal borough is  well-known for the oldest public market in Montreal, a good number of schools, the McGill University Health Center- affiliated hospital, and green space all around.
Home buyers will find a wonderful living environment in Lachine at affordable home prices.  As of 2016, the average price of a home in Lachine was $383,539.

How to Buy a Home for Cheaper Prices in Montreal
Montreal is many things but not expensive.  In 2015, Workopolis conducted a study on how much a Canadian needs to earn to be able to buy a house.  In its findings, it ranked Montreal 8 out of 10 major cities in terms of affordability.  It found that a home buyer needs to have an average household income of $75,010 a year to afford a home in Montreal.
If you are serious about buying a home, you have some work cut out for you. Firstly, you need to determine how much you can afford to pay for a home.  This can be done by simply getting pre-qualification for a mortgage so you can narrow your price range based on how much financing you can get.
Once you know your home price range, you can compare real estate agents in your area to help you find the best home to buy.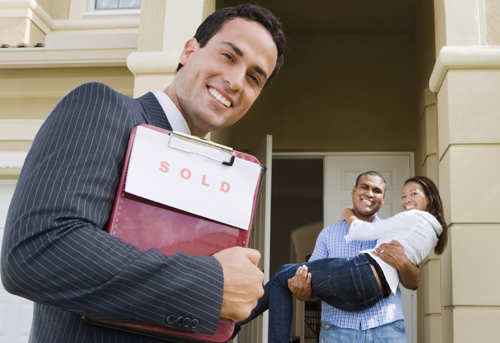 Start a Home Search with a Real Estate Agent
Why do you need to work with your own real estate agent to buy a house?  Buying a home is an important transaction that involves a huge sum of money.  Your decision to buy a home will have a huge impact on your future and your lifestyle.  Your real estate agent will ensure that the transaction is completed in a timely, efficient, and professional manner.
As a home buyer, you get many significant benefits from your real estate agent.
A real estate agent will search for homes for sale within your budget in your desired neighborhoods. This helps save you time and effort.  Searching through multiple listings, going to open houses, viewing properties for sale, and negotiating the price with sellers on your own is time-consuming.
A real estate agent will understand your needs. He will make recommendations about neighborhoods that can be suitable for you and provide you with as much information as you need to make a smart buying decision.
A real estate agent will get you the best price for a house. Negotiation is a crucial element in any real estate transaction.  Not everybody is skilled in negotiation; many people actually dislike haggling over price.  Your real estate agent will skillfully handle price negotiation to ensure you get a good home deal.
A real estate agent understands the ins and outs of buying a home.  He will ensure that you are properly apprised of the home's market value and will recommend the appropriate professionals such as home inspector and real estate lawyer.
A real estate agent will be with you from start to finish.  His job is to ensure that you purchase a home for the right price and that ownership is transferred to you with the right paperwork.
First-time home buyers may get confused about a real estate agent's role.  There are 2 sides to a real estate transaction – the selling and the buying aspect.  Both sides need a knowledgeable real estate agent.
If you are the home buyer and you contact a real estate agent selling a house, he is working for the seller, not you.  It is best to have your own real estate agent (called a buyer's agent) representing you.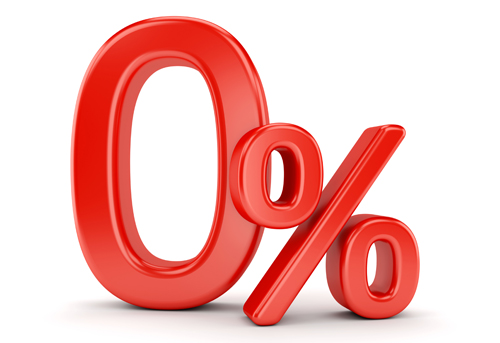 Home buyers pay zero commission
Every home buyer needs a real estate agent. There is no reason to even consider not hiring a buyer's agent because the home buyer pays zero commission.
When we say free of charge, it simply means a home buyer does not pay a single cent to the real estate agent.  His compensation comes from the commission paid by the home seller upon completion of the sale.
Can you save money when you buy a house without an agent?
Some may argue, "Well, that's still money I pay for buying the house so I am still paying the agent's commission".  Whether you have a buyer's agent or not, that factor will not play a role in the final price of the home.  If you don't have a buyer's agent, the home seller pays the same commission to the selling agent who pockets the entire commission without having to split it with another real estate agent.
You will lose out on the expert advice and services of a real estate agent, take on unnecessary risks, without saving any money.
Why Compare Real Estate Agents
A home is worth a lot of money and is your biggest asset. Understandably, you want a real estate agent who knows the market and can get you the most value from your real estate transaction.
But more than that, you want a real estate agent you can trust and be comfortable with.
How can you find the best real estate agent? The secret is to compare real estate agents based on specific criteria.
For some people, choosing their real estate agent is easy. They get recommendations from family or friends. But how do you know the real estate agent will give you the most value?
It is important to compare real estate agents to make sure you hire someone who will help you reach your goal – to sell your home for the best price or to buy a home that will be a smart investment.
Your real estate agent will be handling the most important transaction of your life.  Compare real estate agents based on:
✔ Reputation
✔ Experience
✔ Track Record
✔ Personality
✔ Commission
He needs to be someone who is at the top of his game, highly-skilled, professional, and competitive.
Request for free real estate proposals with our quick online form and connect with the most qualified real estate agents near you.