28 janvier 2019,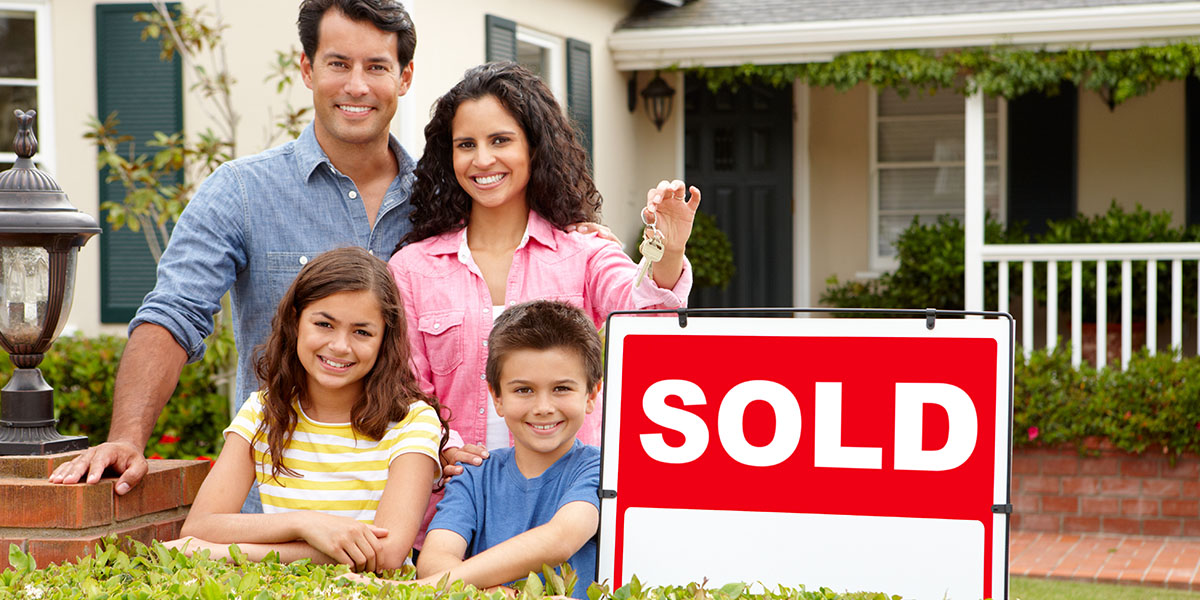 If you are a homeowner who needs to sell your home fast, don't worry. There is a very simple way you can ensure the successful sale of your home.
No matter where your home is located, you need a good selling strategy to make that happen! Nowadays, the real estate market is tough, and the competition is stiff. You will need all the help you can get.
It is important to realize from the very start that the biggest hindrance to selling your house could be you. Having said that, it is critical to understand the do's and don'ts of selling your home to guarantee your success.
Below is a simple and practical guide to put your house on the market and sell fast.
Preparing to sell your house: The initial steps
Selling your house will require a lot of preparation on your part. Before you do anything, it is necessary to sit down and think about your current situation.
When do you need to sell?
Many sellers ask, "when is the best time to sell a house?" The answer to that question is simple: the best time to sell is when you need to. While there are more buyers in the spring, the majority of sellers need to sell at the present time because of a job transfer, immigration, down-sizing, etc.
There's no need to stress if you need to sell your house in November or July.  Whatever your reasons are for selling, your needs will dictate the timing of your sale.
You will need to be prepared to move as soon as the house sells.  Ask yourself what you plan to do if you find a buyer. Do you rent a house or buy one now or later?
How to prepare your house for buyers
It takes a lot more to selling a house than just deciding that you are ready to move out.  Below are the steps you need to do before you put your home on the market.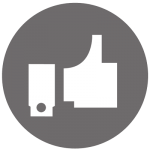 FIND A GREAT REAL ESTATE AGENT.
It is important to put a lot of thought and effort into finding a great real estate agent. This professional holds the key to your successful sale. Make sure that the agent is not only qualified and experienced but also a good fit for you in terms of personality, communication, and availability.
You must understand that a real estate agent possesses the special training and skills required to effectively market your property to buyers, give you advice about your selling price, negotiate offers, and close the sale.  He can answer all your questions and tell you how to sell your house fast.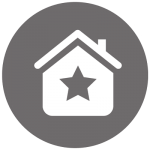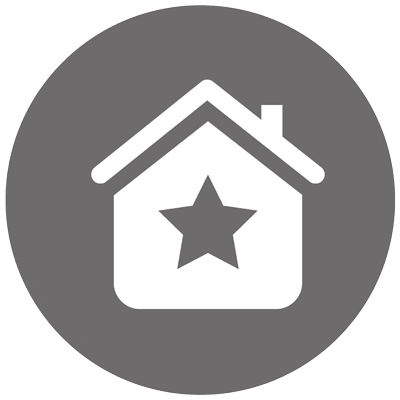 STAGE YOUR HOME FOR BUYERS.
Making your house appealing to buyers is very critical. Staging a house can be something as simple as giving it a thorough cleaning (top to bottom), a fresh paint, new curtains, or some new plants. It could also include updating kitchen cabinets, bathroom fixtures, a new floor, or the whole nine yards.  This is something that you can discuss with your agent or broker so you can get valuable advice before you invest more money into the project.  Your agent can also recommend professional stagers that can do the job for you.
An experienced real estate agent can point out small fixes you need to do, including how to make your house appealing from the outside.
The important thing is to make your house as visibly attractive to your potential buyers and increase the market value of your property.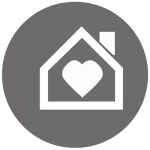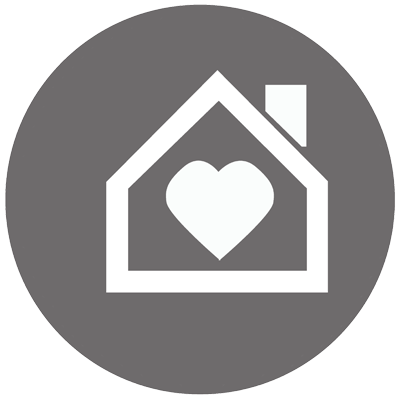 SET A GOOD SELLING PRICE.
You may not think so but setting a good asking price is not easy. To a homeowner, the value of his house is always higher because of his emotional attachment to it. But to a buyer, the price should be based solely on the lot and the structure. It should be at par with similar properties in the area that have been sold recently. If you set too high a price, it would turn off buyers.
A good real estate agent can help you determine a fair selling price based on market conditions.  If you are in a hurry to sell, the price is even more important.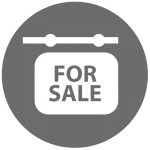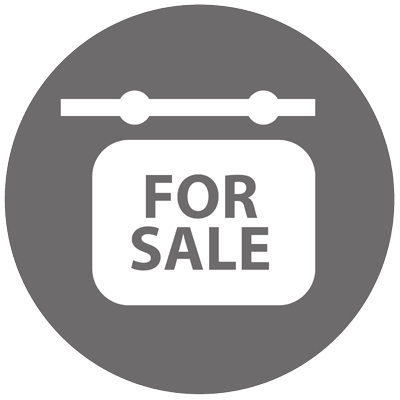 PUT YOUR HOUSE ON THE MARKET.
Once the house is ready for buyers, you can now put it on the market.  Your real estate agent or broker will take care of listing the property in Centris, a platform that lists the majority of properties for sale in Quebec to assist real estate brokers and gives technological tools to all real estate boards in the province.
It is an undeniable fact that most home buyers nowadays look for houses for sale online.  Your agent will take care of listing your property, marketing it online, attending to inquiries, and negotiating offers until a sale is concluded.
You must prepare the documents your buyer may need such as:
✓   Property tax receipts
✓   Transferable warranties
✓   Survey
✓   Deed
✓   Renovation contracts
The costs of selling your house
A seller should know the costs of selling a house in order to avoid surprises. Below are some of the standard expenses you need to anticipate:
Legal expenses related to the sale such as a statement of adjustment. This is a requirement for the buyer to reimburse you if you have paid the property tax in advance past the date when you sold your house.
Mortgage discharge fees to release your house as collateral (in Quebec, also known as "release")
Real estate agent commissions
Staging fees and repairs
Moving expenses
It is important to consider these expenses when planning to sell your property.
How to find the best real estate agent to sell your house fast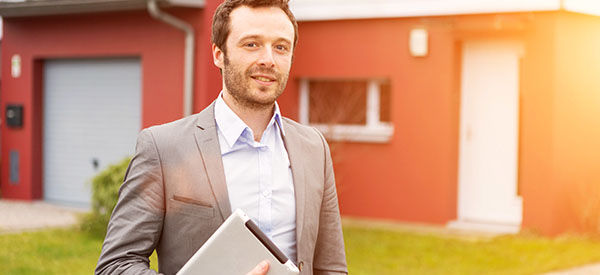 Finding the best real estate agent to sell your house is critical to your project's success. There are several ways you can look for the right agent to be your partner.
✓   Referrals from family or friends
✓   Advertisements
✓   Open houses
But none of these methods are guaranteed to work and you would be limiting your choices to just a few. This is surely not the best way to look for someone as important as your real estate agent.
The better way to do it is to COMPARE and SHOP AROUND using a free comparator that allows you the best choices without consuming too much time and effort.
Compare Real Estate Agents lets you do this free of charge and from the comfort of your home. Just invest 2 short minutes to fill out the online form on this page and you will receive proposals from qualified brokers in your area that meets your criteria.
Our team will study your requirements carefully and send your request to real estate professionals who can help you.
If you are wondering why you should find your real estate agent from our network, consider the following benefits:
All our partners are licensed professionals
Qualified and experienced in your local real estate market
Carefully screened in terms of personality and customer service
Proven track record in selling houses in your area
Dedicated professionals who abide by the ethics of their profession
Furthermore, you have nothing to lose because our service is ABSOLUTELY FREE and NO OBLIGATION!
What are the factors to consider when choosing your real estate agent?
When you are hiring a real estate agent, you are giving the candidate a very important job. Thus, it is necessary to review the person's qualifications and conduct an interview to determine if he is a good match.
During the interview, determine the following:
Length of experience: how long has the agent been practicing his profession?
Level of skills: what are his trainings and certifications?
Expertise: does he specialize in a particular type of property (condos, houses, commercial properties)?
Marketing strategy: What tools does he plan to use to market your property to buyers?
Track record: How many homes has he sold in your area in the last 6 months?
Commission: how much does he charge for his commission and what services does it include? (professional photos of your house, staging, property listing, marketing materials, etc.?)
Availability: how available is he to communicate with you and respond to your inquiries?
Do you work with a real estate broker or a real estate agent?
There are various types of real estate professionals and it can be confusing to differentiate between the two.
A broker and an agent are both licensed but they do have different roles to play in a real estate transaction.  First of all, a real estate agent has also undergone the necessary training in order to obtain a license. However, a real estate agent needs to work under a broker for listing a property and entering into contracts.
A broker, on the other hand, has a higher position and has gone through more extensive training. After moving from agent to broker, he can now supervise several agents or work independently. He has more expertise in real estate than an agent.
In more likelihood, you may be talking to a real estate agent but will be signing a contract with a brokerage (managed by a broker). In both cases, you can expect to receive valuable advice and assistance in selling your house fast.
Reasons why real estate agents sell houses faster
Statistics reveal that individuals who sell their houses with a real estate agent or broker not only gets a higher profit but also sells faster.
Let's take a look at some interesting data from 2018:
The median price for a single-family home (Quebec-wide)
$250,000 as of 4th quarter 2018
Difference in price
4% increase compared to 4th quarter of 2017
18,858 transactions in the 4th quarter
6% more than the same quarter 2017
The average selling time for single-family homes: 107 days


The average selling time for condos: 111 days

(5 days shorter) compared to 2017

(11 days shorter) compared to 2017
** data from the Quebec Federation of Real Estate Boards
These were agent-assisted transactions and the data show a continuing improvement in the performance of Quebec's real estate market.
If you are wondering how real estate agents manage to sell their homes faster, here are a few points to consider:
Real estate agents have trained and worked hard to qualify.
They have a good understanding of the market conditions and what buyers want.
Real estate professionals develop their networks in order to be competitive at what they do.
They provide value-added services to facilitate real estate transactions and can refer other professionals, as needed.
They have good negotiating skills and can skillfully close a transaction better than a layman can.
They work long hours and utilize many advanced tools, including digital platforms and social media.
Their extensive knowledge of their field helps them anticipate problems and avoid mistakes.
A real estate agent or broker is a professional who will ensure that the transaction is stress-free and profitable for you. You will be leaving in his capable hands the matter of selling your house for as high a price as possible and for the shortest time possible.
You can sell your house yourself but it will require a lot of time and hard work with no guarantees.
By choosing to work with a professional real estate agent, you are ensuring that the sale of your home goes smoothly.  When something goes wrong, you will be glad to have a professional by your side.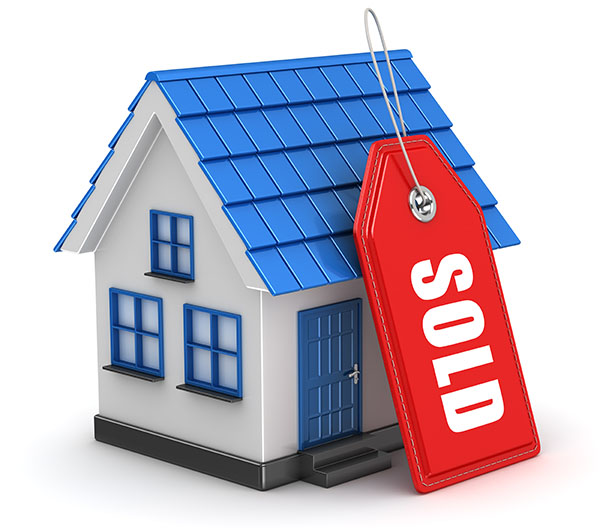 Sell your house faster when you compare real estate agents
No matter where your house is located in Quebec, there will be hundreds of real estate agents in your area who would want to represent you. However, not all of them would be the best person for the job. How do you pick an excellent real estate professional to help you conclude your home sale successfully?
Our online platform was designed with you in mind! We want to make sure that you compare real estate agents in your location so you can be free to pick the best person to market your home and get the best price for it.
We understand how stressful it can be to plan to sell your property. We aim to make it easier for you by allowing you to obtain 3 free proposals from qualified real estate professionals right from your own home.
What's more, there is no obligation on your part if you are not satisfied in any way. The important thing is for you to know your options, to compare real estate agents in terms of personality, qualifications, performance, and commission, and find the right one for your needs and budget.
Fill out our online request form to connect with outstanding real estate agents and brokers in your area today!