27 février 2019,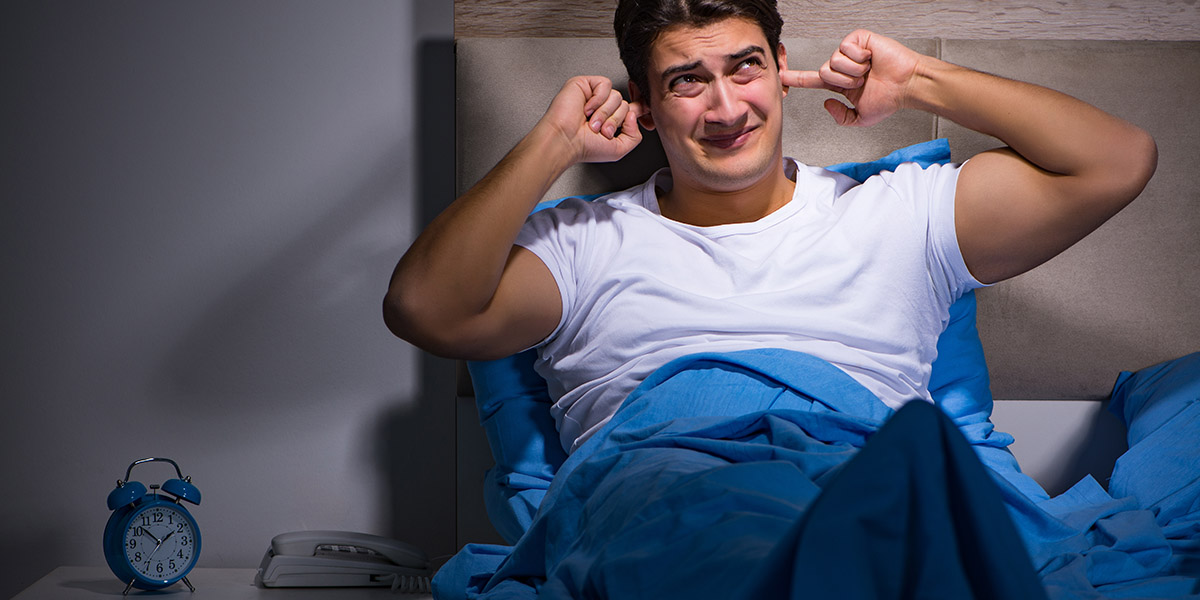 There comes a time when the thought of selling your house seems tempting.  Has the family home become too big now that the kids have moved out? Perhaps, changes in your life make you long for a new nest, a new chapter, or a new scenery.
Studies show that changes in family relationships (divorce), growing family, job demands, empty nest, retirement, and cash in equity are among the most common reasons why people sell their homes.
Selling a beloved house where many special memories were made can be painful and difficult. Are you torn between selling your home or keeping it? Below are 5 signs that can make the decision to sell much easier to make.
Is it time to sell your house? 5 signs that say yes
Selling and buying a house are generally emotional decisions. Having said that, we can decide in a rush without thinking things through or become indecisive and unable to make up our mind. It is tough but there are 5 signs that can help you to move in the right direction.
#1 Neighbors are selling at a profit
Have neighbors with a home similar to yours (in size and quality) been selling at a price you would be happy to get? You can speak to a real estate agent and get an idea of how much your property could sell for based on recent sales in your neighborhood.
If you would be happy to sell and buy another property that suits you more, then you should probably go for it!
#2 Your house doesn't suit your current needs
Do you need more space or maybe you need to downsize? As the kids get older and start to leave the home, parents often find themselves with too many bedrooms. While it is great to have a lot of space for that once a year reunion, it can be costly to maintain a house that is too big for your everyday needs.
On the other hand, if you have a growing family and don't have enough space to expand your home, selling your current house is certainly worth considering.
#3 Your mortgage is up for renewal and current interest rates are advantageous
If your mortgage is up for renewal and current interest rates are low, you have an opportunity to sell and buy another home that suits you more. This is a prime opportunity because you don't have cancellation penalties and you can renegotiate your mortgage.
If your current mortgage is higher than what you can get with a new mortgage, selling now and buying a new home can be a really smart move.
#4 You can move to another location where the cost of living is at par with your income or your lifestyle.
Life changes happen periodically, and our income may change or our lifestyle may change. If your home has become too costly to maintain because you have retired or perhaps your location is no longer suitable to a changed lifestyle, it may be a good idea to sell and move.
A good example would be a retired couple living in Quebec City who would now prefer settling down in a more suburban location or move nearer to their children or other relatives.
#5 You have retired and don't have enough money to fund your retirement.
For the majority of seniors, their home is their most significant and their largest investment. Selling a house can fund your retirement, particularly if you don't have enough money saved.
Think carefully about deferring the sale of your home because you want to wait for higher real estate prices in your area. If you don't sell and you experience a financial or medical crisis, you could be forced to sell In a hurry at a much lower price.
Do these situations apply to you right now? If yes, then it may be worthwhile to consider selling your house. The best thing to do is to speak to an experienced and trustworthy real estate broker who specializes in your area.
To find the right real estate agent or broker, fill out the short online form on this page and receive free and no obligation real estate proposals from our partners.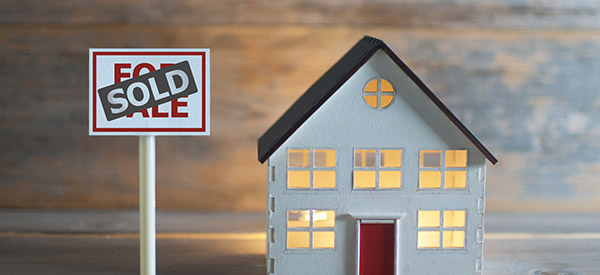 How to sell your house fast with a good real estate broker
Once you have determined that selling your house is the best decision, you will be anxious to find the right buyer and sell for the highest possible price.
Did you know that according to the Canadian Real Estate Association, home sales across Canada rose by 3.6% from December 2018 to January 2019? CREA President Barb Sukkau said that real estate is local and the impact of tighter mortgage regulations on homebuyers vary by housing type, location, and price category.  The number of homes sold in areas such as Montreal, Winnipeg, and Ottawa and half of the other local markets showed an increase.
To get an accurate idea of the housing market condition in your area and what is the best-selling price, let an experienced real estate broker guide you and negotiate the purchase of your house effectively.
Ways that a good real estate broker will sell your house fast
Although the Competition Bureau ruled in 2016 to allow flat-fee listings to be included in the Multiple Listing Service (MLS) where the majority of homes are bought and sold, it still takes more than a For Sale sign on your yard to sell a house. Yes, you only need to pay from $400 to $2000 to list your property or avail of other real estate services for a flat fee.
But in today's competitive real estate market, there is more than 1 way to sell a house fast. Experienced real estate brokers know and understand the local market and have developed winning strategies to find the right buyers.   Real estate brokers have the tools needed to sell efficiently and provide sellers with market data, marketing materials, listing, referrals to other real estate professionals such as appraisers or notaries. In fact, brokers will guide and help you every step of the way, including the stressful tasks of arranging home viewings, entertaining potential buyers, holding open houses, and negotiating and closing the sale.
If you are a very busy professional yourself or a senior, you probably wouldn't have the time or the desire to attend to these time-consuming and stressful activities.
By hiring a good real estate broker, you can trust that he will do the following to sell your house as quickly as possible:
Step 1: Determine the best selling price.
The very first thing that a good real estate broker will do to sell your house is to check on your home's condition, compare it with other similar properties in the area, and determine the fair market value.  You can also hire a home inspector to get an accurate report on the home's actual condition. If the report is favorable, it can bolster your selling price to buyers.
Step 2: Inform you how to prepare your home for buyers.
Your broker will give you tips on how to prepare your home. A thorough cleaning, storing of personal mementos, clearing of your storage area/basement, pruning your shrubs and a little painting..these all help to increase your home's appeal.
If necessary, a broker can also recommend a professional stager to help prepare your home for buyers.
Step 3: Prepare marketing materials including professional photographs of your home
Any real estate broker worth his salt won't ask you to give him photos of your home taken with a smartphone. The very first impression any potential buyer would have is from the photos of your home on the internet or flyers. Thus, it is critical that the photographs be professional-looking, high-quality, and show the best features of your property.
Along with the marketing materials, your broker will explain to you how he intends to market your home using digital marketing, conventional advertisements, etc.
Step 4: Market your home aggressively by networking with other agents, conducting open houses, home viewings, social media marketing, follow-up inquiries, etc
These tasks may sound easy to do but they are actually time-consuming and require expertise. A highly-motivated agent or broker will pull out all the stops to find the right buyer and sell your house for the best price at the soonest possible time.  If your home is for a particular market (luxury homes, multi-unit dwelling, etc.), your broker will also know where and how to find potential buyers.
Step 5: Negotiate offers and close the sale.
If your house is priced right and is attractive in terms of location, you can quickly receive multiple offers. If your home is for a particular market (luxury homes, muti-unit dwelling, etc.), your broker will also have the skills to negotiate offers and close the sale. Buyers will be represented by their own agents and will likely demand certain conditions or clauses. Your broker is experienced in dealing with negotiations and will provide you with valuable advice in order to close the sale at a price and terms that are beneficial to you.
Where to find the right broker to sell your house
There are hundreds of brokers to choose from, with many who are from your city. Not all of them would be the right fit for your project.
Since you will be working very closely with your broker regarding your most valuable asset, your home, it is critical that you choose your broker wisely.
You can find a real estate broker in your neighborhood, from referrals of acquaintances or relatives, from newspaper advertisements, billboards, etc. But choosing one from so many can be confusing and even frustrating. How do you choose the right broker and where do you start looking?
We have made it very easy for you to connect with real estate brokers that specialize in your neighborhood. Compare Real Estate Agents is a digital platform consisting of partner real estate brokers who are all qualified, experienced, and committed to providing outstanding real estate services.
Fill out a short online form on this page to request for free real estate proposals from our partners!
Our partners will be very happy to submit to you FREE and NO OBLIGATION quotes so you can compare them and choose based on your criteria.
Compare commission rates, track record, personality, certifications, and customer service.
With the right broker by your side, you can sell your house at the best price successfully and without stress!