4 January 2019,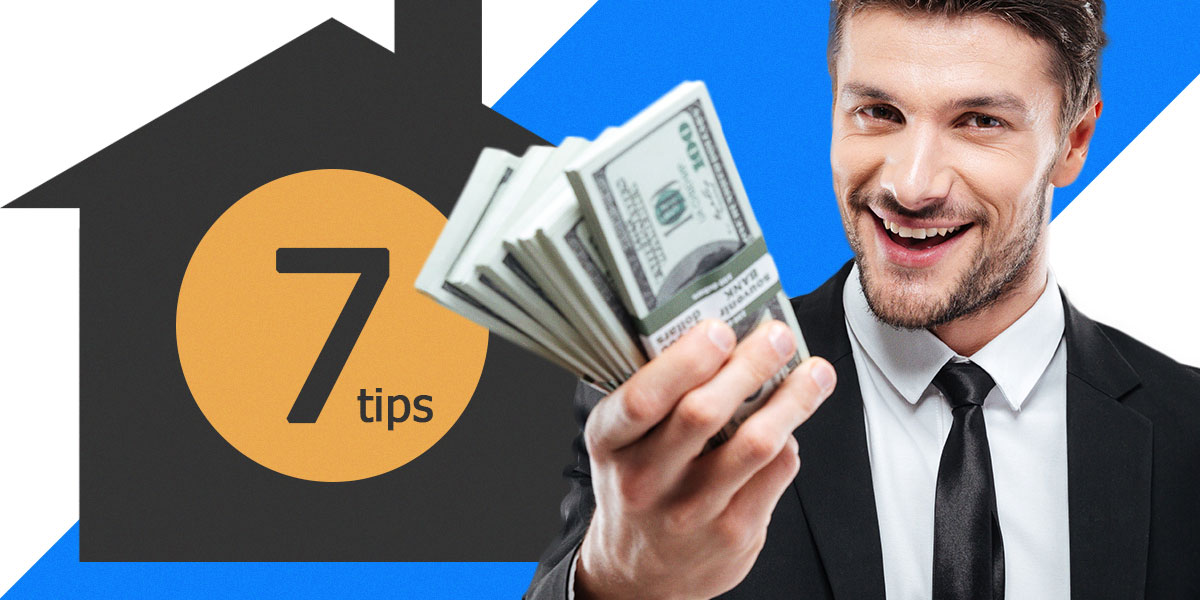 Many people get inspired by success stories in real estate and, not surprisingly, want to jump into the real estate bandwagon.
It is true that real estate can be a great way to build one's wealth but alas, not everybody makes money in real estate deals.
Why do some people lose money rather than turn a profit in real estate? Unfortunately, some mistakes are made by beginners and even not-so-beginners. It all comes down to the decisions we make.  Because real estate buying and selling is a rather complicated process, it is truly important to educate one's self about it before entering into a transaction.
So how can you make money in real estate and what mistakes must be avoided?
Below are 7 tips on how not lose money in real estate anymore.
Mistakes to avoid in real estate to avoid losing money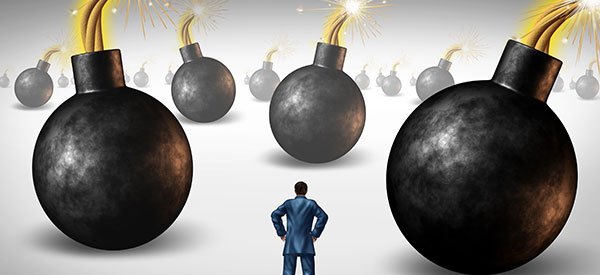 Are you planning on investing in real estate or maybe selling your house to take advantage of higher real estate prices? Here are a few things to keep in mind to avoid losing money and make sure to turn a profit for yourself.
Mistake #1: Not educating yourself on the real estate market.
The real estate market is not simple nor is it predictable. It is great if you have decided to try your luck and try to make money off a real estate investment. However, it is important to understand what you are getting into to avoid making the wrong assumptions or decisions that could land you in a financial mess later on. You must know how to choose the right property, know how to renovate a property in order to increase its value, or how much to sell a property for or how much rent you can get from a multi-unit property, and so on.
How can you do a crash course in real estate? By reading articles such as this and books that talk about flipping properties or managing multi-unit properties, you gain more insight into what you may be in for. Read the news about the real estate market in your area or talk to friends and family members who have bought or sold a house recently about their experiences. You will probably take out a mortgage in order to buy an investment property so learn about the do's and don'ts of mortgage transactions
In addition, it never hurts to consult professionals such as real estate brokers to get valuable advice and assistance in your real estate transaction.
Mistake #2: Taking on all the work.
It may be true that you are smart, independent, hard-working, and savvy. But do keep in mind that unless you have years of experience in real estate investing or management, it could be perplexing, confusing, and even dangerous for the uninitiated.
Some people think they can save a lot of money by doing everything and avoid paying professional fees. It is much like representing yourself in a court of law because you don't want to hire a lawyer. You probably won't get the best legal defense.
While there is no law that requires you to buy a property through a real estate broker or agent, it is highly advisable for you to do so. You can certainly look up properties for sale on the internet or advertisements but you will probably fail to see the most lucrative deals because they are snatched up by brokers first. If you are selling a house, you will take much longer selling it on your own or probably not sell it for as high as possible.
Most importantly, good real estate brokers can negotiate the price of the property to make sure you profit from the sale or purchase.
In addition, there are laws and regulations that govern the real estate market that you may be unaware of. If you buy an investment property to rent to tenants, make sure you know how to manage your investment properly and that you have the time to do so. Otherwise, it may be best to hire a property manager.
Mistake #3: Selling too soon.
When investing in a real estate property, including buying a house you plan to live in, it is best to consider holding on to it for a while. Majority of people live in a house for at least 5 to 7 years before selling it in order to take advantage or price appreciation and avoid the high costs of buying and selling a house (taxes, brokers' fees, moving costs, etc.)
Holding on to a property for a longer period of time is a good thing. Rents go up, real estate prices increase, and mortgage loans are paid down.
It's probably not smart to buy a house you plan to live in for only 2-3 years. If you think you may be moving to another city or country in the immediate future, now may not be a good time to buy a house unless you are thinking of an income property.
Mistake #4: Not studying your cash flow from every angle.
So you decided to buy a house that you can spruce up a bit then sell for a higher price or rent to generate a monthly income. A lot of people have done well with this strategy. However, you must also remember that owning a property can entail monthly costs that could eat at your budget.
If you are buying a rental property, consider how many months it could be vacant in a year (meaning, you won't have rental income.) Take into account cost for regular repairs, uncollected rent, taxes, etc. Make sure your budget can handle it such as during the months you may not have a tenant.  You just never know when the heating or roofing will take a hit and require more cash from your budget.
If you are flipping a property, don't count on being able to sell it fast. Always plan for a longer selling time and be prepared to pay for the eventual expenses (repairs, taxes, mortgage, etc.)
Try to choose properties with higher possibilities of generating regular rental income rather than costing more to own. By studying your cash flow from every angle, you can avoid having to sell the property for a bargain price or being foreclosed upon.
Mistake #5: Not looking at many different properties.
Never buy the first property you fall in love with.  Many people buy a property because they look really nice or they grab at the first good offer without looking at what else is out there.  Of course, you don't want to be in this "analysis trap", unable to make a decision and always on the look-out for a better deal. While there is no perfect property, you must narrow down your options based on solid criteria and compare using sound financial analysis.
Mistake #6: Buying a rental property without studying the market.
You have just been offered a great price on a rental property. You can't believe you can get it for such a good price. But have you studied the location and the market adequately?
If you are looking for an investment property for the purpose of renting out, you must study the location very carefully. The neighborhood will attract a certain type of renter. Are there employment opportunities in the area? Does it have good schools, transportation, attractions, and is it a safe neighborhood? You don't want to be dealing with troublesome tenants so be wary of the type of renters the property will attract.
You also want to make sure that the location has an adequate number of factors that would entice tenants and keep your occupancy rates high.
Mistake #7: Not having sufficient insurance.
One of the things that could erode your bottom line is insurance costs. You may have mortgage insurance, life insurance, building insurance, landlord insurance, liability insurance, etc.
While nobody really enjoys paying for insurance, it is protection that you can't afford to be without. If you are going to be a landlord, make sure to have adequate landlord insurance that would cover rental default as well as other property-related risks.
For instance, if your property gets damaged by a fire, sewer back-up, etc., your property insurance will ensure you can have it fixed and ready to be occupied again.
These tips will help you never to lose money again in real estate. Don't be another one of those individuals who lived to regret their decision in buying or selling a property. By understanding the risks and taking critical measures to mitigate those risks, you can prevent a catastrophe from happening to you.
The importance of working with a real estate broker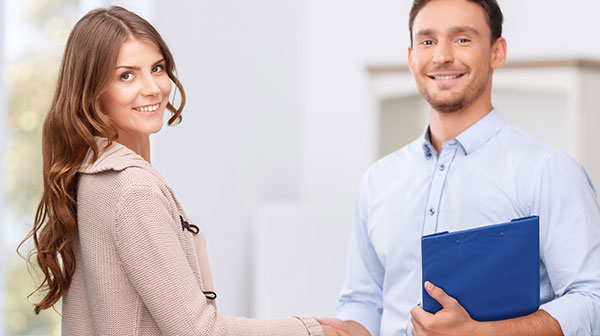 The importance of working with a real estate broker cannot be emphasized enough.
Whether you are buying or selling a property or looking for an investment property, good real estate brokers can steer you to the best properties that match your budget and your needs.  Remember, even if you are just buying a house or condo for you to live in and not planning to rent it out to earn money, it is still probably the single most valuable investment you will make in your life!
Doing so can save you a lot of time and help you to avoid making rash or bad decisions that could cost you a lot of money in the long run.
Worried about paying high commissions for real estate brokers? Keep in mind that as a buyer, you don't pay any commission. Thus, there is no good reason not to take advantage of a broker's expertise. If you are a buyer, the higher price and all the advantages that a broker can bring to a transaction will be well worth the cost.
Fill out the short form on this page to start comparing real estate brokers and agents in your area to help with your project.
Save money by comparing using this free price comparison tool!
 If you want to save time and energy looking for the best real estate broker for buying or selling a property, we invite you to use this free comparison tool.
You can compare real estate brokers in your area based on your criteria, including commission rates, experience, personality, and more.
 Since there is no obligation on your part and the service is absolutely free, you have nothing to worry about.
Invest just 2 minutes today and get started with your real estate project and ensure your success.