8 février 2022,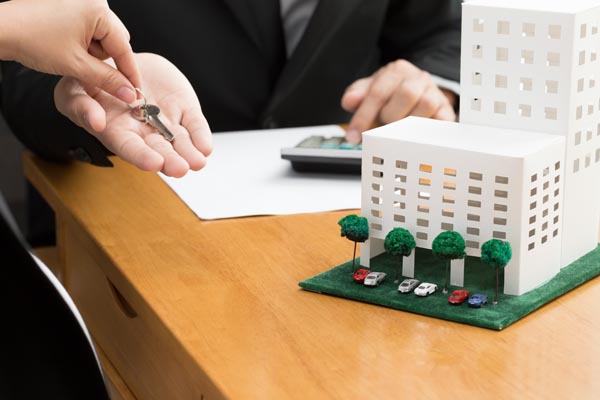 If you are still renting an apartment in 2022, it may be time to buy a condo for your home or investment.
Owning a condo is more practical and financially beneficial in the long run if you plan on living in your location for many years. This is because the rent you keep paying to your landlord is lost forever. If you own a condo, you can pay your mortgage and build equity. In this way, you start saving and building wealth.
A condo is cheaper than a single-family house and easier to maintain. If you are single or without kids, it is smarter to invest in a condo than renting an apartment.
Mortgage rates are low right now and you can compare the best mortgage rates in 2022 from multiple lenders to save on interest.
Think about it! Why rent when you can own your own condo and be a homeowner?
To get tips for buying a condo in Quebec or Ontario, read on to help you plan your home purchase.
Fill out the form on this page and receive FREE and NO COMMITMENT quotes from top real estate brokers near you.
How much do you need to buy a condo in 2022?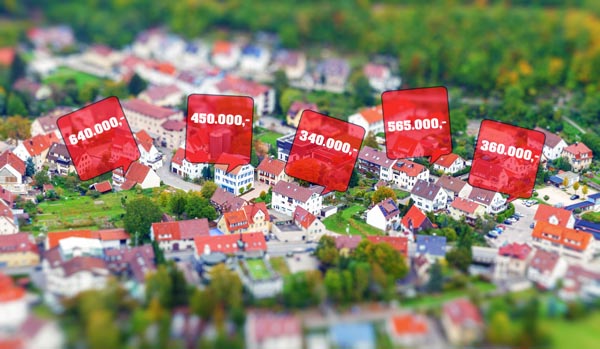 Home prices are expected to increase in 2022 by as much as 8% by the fourth quarter of this year. While the average home price in Montreal and nearby areas could cost around $564,000, the median price for a condo is lower at $447,300.
As you can see, it is easier and more affordable to buy a condo. For this reason, we recommend acting quickly before real estate prices soar.
The demand for condominiums is stronger than ever and potential buyers can face still competition in cities like Montreal, Quebec, Ottawa, Toronto, etc.
In the Greater Toronto Area, the average price for a condo unit in 2021 was $688,137. In Ottawa, the average price for a condo was $420,654.  Condo prices in Quebec are lower, for instance, $338,500 in Laval, $307,900 in Montreal North Shore, and $502,000 in Montreal Centre.
For a condo selling for $450,000, you will need a minimum down payment of $22,500 (at 5%) or $45,000 (at 10%).
You can pay the remaining balance of the purchase price with a mortgage from your lender.
Buying a New Condominium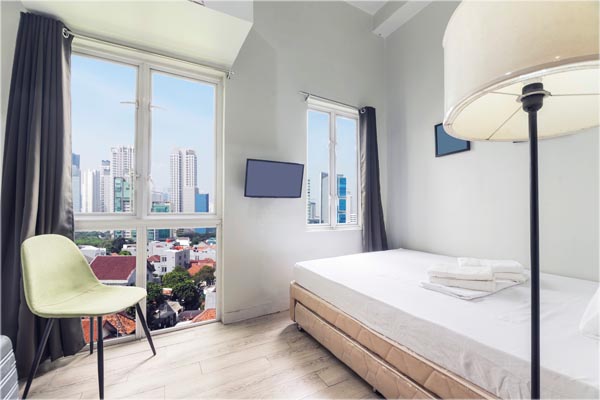 Many developers offer new condominiums for sale even before they have begun construction or prior to completion.
It can be advantageous to buy a unit during the pre-completion phase as prices are usually lower. But there are inherent risks to doing so. For instance, the results may be different from what you imagined. Also, the completion date or turn-over date can be later than promised.
Thus, it is important to choose wisely when you decide which condominium project you need to buy.
An experienced and reliable real estate broker can help you to find the best condo to buy that suits your needs and budget.
You can start shopping for a condo to buy with the best brokers in our network by simply filling out the form on this page!
What other expenses to expect when you buy a condo?
Whether you buy a single-family home, a plex, or a condominium, there are related costs you will need to prepare for.
Aside from the down-payment, you may have to pay the following additional costs:
GST or HST on the sale price (unless it is a resale unit)
GST and PST or HST on appliances and other items being purchased with the unit (also depends if brand-new or resale)
Utility hookup fees*
Landscaping fees*
2 months' common expenses to build the reserve fund
Costs at closing
Legal fees and disbursements
Provincial or territorial land transfer tax, as applicable
There are certain recurring expenses that you also pay when you move in:
Monthly fees or common expenses
Property taxes
Condo insurance (for your unit and its contents)
Monthly mortgage
Fees for amenities such as storage, pool, gym, or parking, if not included in the common expenses
Utilities (if not included in the common expenses)
Telephone, cable and Internet access
Maintenance costs
It is best to understand the fees (one-time and recurring) that you are expected to pay so you can plan your budget accordingly.
The pros and cons of buying a condo unit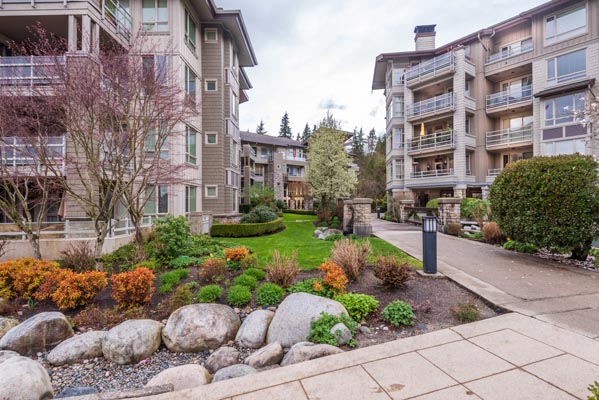 Are you wondering if buying a condo is the right step for you? Will you be better off just buying a single-family house or duplex?
Investing in a condo comes with many advantages but it isn't for everyone. Below are the pros and cons you may consider before making your decision.
The benefits of buying a condo
One of the primary reasons why people choose to buy a condo is the price. It is more affordable than a single-family home in the same location.
There are many other benefits to owning a condo, as follows:
Flexibility: If you don't want to spend on maintaining a large space, a condo unit is a practical choice. It has all of the amenities you could want, including a small balcony for enjoying the outdoor view and fresh air. You also get the freedom you need to travel for an extended period of time without worrying about leaving your unit unattended.
Less maintenance: You have less to maintain in a condo compared to a single-family house or a detached unit. Smaller space means lower maintenance costs, too.
Great Location: Most condo units offer people the opportunity to live in locations close to city amenities for a lower price.  Most condominiums also offer proximity to downtown areas, commercial establishments, schools, and public amenities like transportation, etc.
Lower home insurance rates: Condo insurance is also cheaper than regular home insurance.
Common amenities: Most condominium projects offer common amenities such as a gym, pool, park, lobby, garden, etc. You get to enjoy these additional perks with a purchase of a condo unit without worrying about their upkeep.
Security: Condominium units also have security systems that ensure your safety and well-being.
The disadvantages of buying a condo unit
There are some downsides to buying a condo unit. Below are a few of them that you need to pay attention to.
Homeowner Association Fees: You need to pay recurring fees for the condo association. These go to a common fund that are used for maintaining the premises and other contingency expenses.  They can be anywhere from $100 to over $1,000 as they vary from one project to another.  The more high-end and luxurious the building, the higher the monthly fees.
No Land:  Compared to buying a single-family home or a detached unit, your property has no land to your name. If you have kids, there won't be a yard for them to play in but of course, there are other things that can make up for it such as a pool or common garden. Some condominiums even have rooftop terraces, gardens, and courtyards for residents to use.
Less Privacy: Because you are sharing space with other unit owners, you have less privacy than if you live in a single-family home. It is possible for you to hear noise from the unit beside you or above you.
Restrictions: Most condo units would have restrictions in place concerning pets, parking, visitors, noise, etc.  In short, you can't do as you please all the time as you need to follow any and all regulations established by the condo association.
Limited space: Living in a condo offers less space compared to living in a house. Storage space is also limited and there is no potential for expanding your space.
Aside from the above disadvantages, keep in mind that when you buy a condo, you are investing in a unit, not land. Thus, the property value could grow more slowly over time compared to a conventional house. However, with the strong demand for condo units in urban areas, the appreciation rate for condos could increase in the near future.
Know more about buying a condo and compare your options by speaking to a reliable real estate broker from our network.
Fill out the form below and compare free quotes today!
Guide to buying your condo with a real estate broker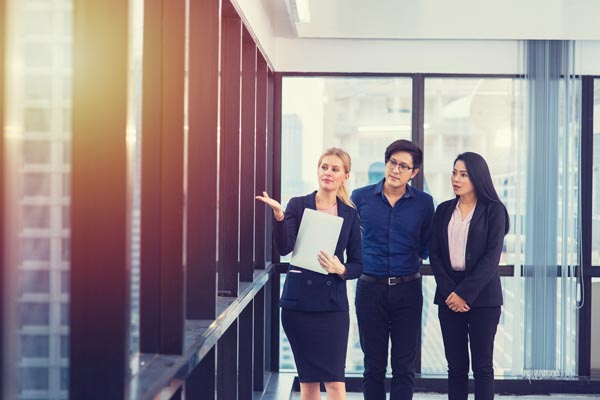 There are important distinctions between buying a resale condo unit and a new one.
By working with a good real estate broker, you can better appreciate what route to choose and how much you can afford.
Buying a previously owned or resale unit
If you buy a previously-owned condo unit, you have the benefit of seeing the unit you are buying. You can evaluate whether the living space is adequate for your needs, the common elements available, and whether the design is pleasing to you.
You can even check the noise level within your surroundings and other aspects you are concerned about. This is something you can't do if you are buying a condo in the construction phase.
There is also no waiting period for moving in if you are buying a resale unit and deposits are often lower for resale as no GST or HST is applicable.
There are many previously-owned condo units for sale in Quebec and Ontario, usually from homeowners who need larger spaces and want to upgrade to a single-family home.
Keep in mind that if you are buying a resale unit, you may need to budget additional funds for repairs or minor upgrades.
How much to set aside for buying a resale condo
You need to know how much money to set aside if you plan to buy a condo unit for your home. You must check the purchase price and the monthly fees.
You will be paying for a mortgage so you need to apply for a mortgage with your bank or through a mortgage broker.  He can help you to adjust your mortgage to suit your budget or financial capacity.
For buying a condo, you need to set aside a minimum of 5% or 10% of the purchase price for your down-payment (if the selling price is below $500,000. Any amount in excess will require at least a 10% down payment (if the total purchase price is below $1 Million.)
As a condo owner, you will be responsible for paying for the property taxes in your municipality. You can ask for a copy of the recent tax assessment from your agent or broker.
A notary in Quebec or a real estate lawyer will help protect your legal interests when you buy a condo unit. He will review your offer to purchase and sale agreement and take care of the documents pertaining to the sale. Legal fees vary but it can be about $1,000 or more.
You should also prepare home inspection fees. A home inspector will assess the components of the unit – structural and its systems – to give you a clear idea of the actual condition of the unit and if there are potential defects. Home inspection fees can be $450 or more.
You can consult this guide to determine financial capacity for buying a home from the Canada Mortgage and Housing Corporation.
Who to consult when buying a condominium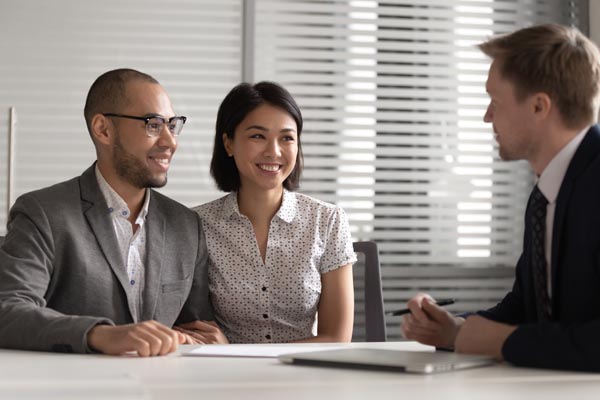 Buying a condo for your home or as an investment is an important financial undertaking. Hence, you need to consult a number of licensed and experienced professionals to ensure your legal rights and interests are covered. They will all play an important role in this transaction.
A mortgage broker: He is probably the first person you should approach if you plan on buying a condo or a house. He will help you to determine if you have enough savings to buy a house, how much you can afford to buy, and whether you qualify for a mortgage.  Don't worry about paying brokers' fees because they are free for you and are paid for by the lender of your choice.
A real estate broker: Once you have determined that you qualify for a mortgage and have enough funds for your down-payment, you can approach a real estate broker. As a real estate professional, a broker knows of the best condo properties in the market that suit your needs and budget. As a buyer, you won't pay for broker's fees because they are paid for by the seller.
Real estate lawyers or notaries: You need to consult a real estate lawyer who will guide you through the legal aspects of your home purchase. If you have an existing mortgage, you may also need to consult a notary if you are breaking your mortgage or refinancing.
You may also want to hire a home inspector and a home appraiser to determine the condition of the property and the fair market value of the property.
Buyers should make use of all of these professionals when buying a property to avoid problems in the future. Doing so will ensure you are making a sound investment that will protect your finances.
Compare real estate brokers to buy the best condo
Depending on where you plan to buy a condo, the process can be overwhelming and daunting. In cities where demand for resale or new condo units are lower than demand, it can even be a race!
To make the process as stress-free and convenient for you, find the right real estate brokers to work with! Good real estate brokers know the process like the back of their hand and are knowledgeable about properties for sale that suit your needs and budget.
It is to your advantage to work with a real estate broker because as a homebuyer, you don't pay any commission but receive valuable advice and assistance from start to finish!
Fill out the form on this page to connect with top real estate brokers near you
to help you buy your condo unit for the best price.
Get free and no-commitment quotes to compare today.