22 février 2018,
Are you considering a plex to be your home or as an investment?  Buying a plex is a lot like buying a house. But unlike a single-family home, there are other factors you must consider carefully before your purchase.
A plex can be a duplex, a triplex, or even a 4-plex. The most obvious advantage to this type of home is the price.  More affordable than a single-detached home, plexes have become very popular for budget-conscious home buyers and those looking to invest in an income property.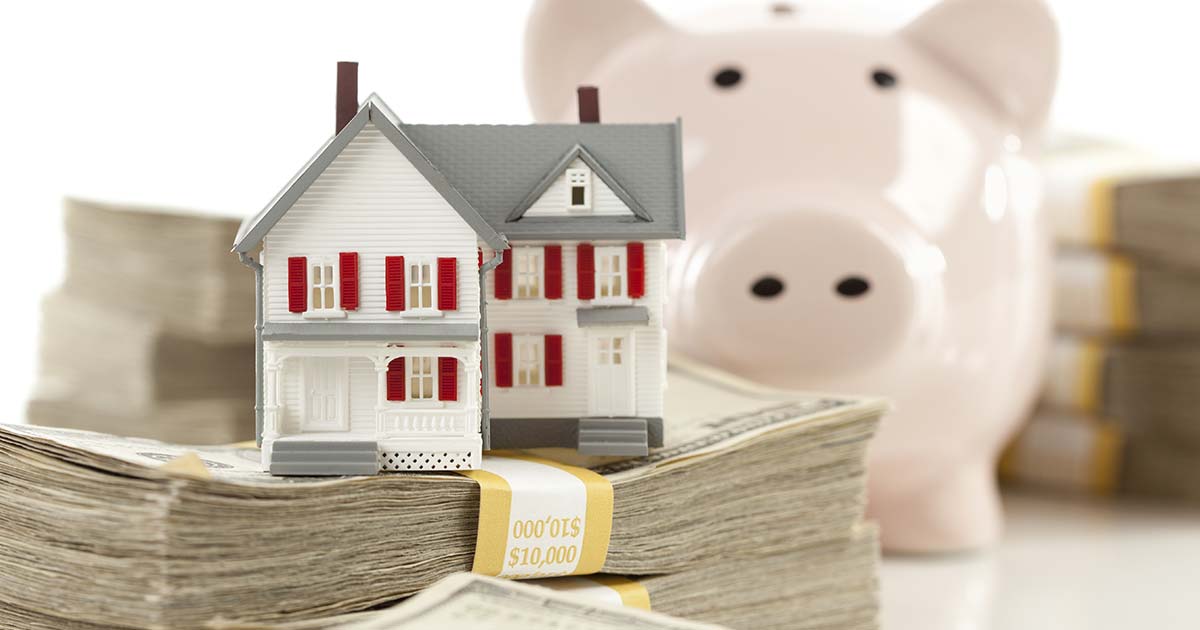 Benefits of Buying a Multi-Family Property
A duplex is a building with individual entrances for 2 families.  They can be side by side or on separate floors of a 2-story home.
A plex can also be for 3 or 4 units.
With home prices skyrocketing in Canada, plexes are a more affordable option for many homebuyers.  Unlike condos, plexes provide more space and more privacy to homeowners.
Reasons Plexes are Ideal for First-time Homebuyers
First-time homebuyers don't usually look at a first home as a "forever" home. It is a starter home which becomes your nest until such time that your family grows or you can afford to buy a much bigger home.
It is possible to purchase only one unit of a duplex or, if resources permit, you can also consider buying a multi-family unit where you live in one and rent out the others.
This has actually become a winning formula for many people to finance a home – get help with the mortgage from a rental property.
With this strategy, you can improve your cash flow by collecting rent from the other unit. It can also help you to fast-track a home purchase and allow you to afford a more expensive property.
The New Way to Make Money in Real Estate
People have been saying for decades that real estate is an easy way to build wealth. So many billionaires have made their fortune on real estate so why not you, right?
Real estate is still a good way to make money but in the last decade, there has been a shift in real estate strategy.
While the traditional method was to buy low and wait for real estate prices to increase significantly then sell, more people today go for the slow but sure method of buying a plex as a rental property and earning rental income.
Many people have decided to become full-time landlords with 2,4, 6, or even 12-unit plexes.
By having a positive cash flow from rental income and real estate prices appreciating in time, it sure seems like a guaranteed way to build one's wealth.
Of course, finding a good investment property and becoming a landlord is not as easy as it sounds. There are many important factors you'll need to consider before you take the plunge into investing and becoming a landlord.
4 Questions You Need to Ask before Buying Rental Property
Thinking of buying a plex as a rental property? You need to educate yourself and do your research.  It will be a demanding job to be a landlord and you need to ensure you buy a viable investment property.
To make the right decision, here are 4 questions you need to ask before buying a rental property.
1. Do you have the money for a down-payment?
In Canada, you must pay at least 20% down-payment for a rental property ( 1 to 4 units).  The only exception is for home buyers who will use the property also as a primary residence including a rental unit.
2. How much rental income can you generate from the property?
Research the neighborhood carefully and calculate the average rental income you can generate from it. Keep in mind that the average vacancy rate in major cities is 2.5%, based on statistics from Canada Mortgage and Housing Corporation. Don't assume you will always have tenants and make your projections based on 5% vacancy per year.
3. What are your typical costs and what is your expected cash flow?
Remember to think about your costs for repairs and maintenance.  You must also factor in the taxes you will pay.  Other potential costs are mortgage payments and insurance. Subtract these expenses from your rental income to see whether you are making a worthwhile investment.
4. Can you be a good landlord?
Being a landlord won't be easy; it's a job that demands time and effort. You'll need to market your property to potential tenants, address issues about maintenance, ensure timely collection of rent, and even get into disputes if you are unlucky with your tenants.
You can get a property manager but it will make a dent on your profits. Carefully assess your ability to perform the job of a landlord to avoid getting into a messy situation, particularly where you have a negative cash flow.
9 Factors to Consider in a Rental Property
From the moment you take an interest in buying a plex, you should examine what features to look for in an income property.
Having an experienced real estate agent by your side will help you save time and effort in your search for the right property.  Real estate agents know which areas are profitable investments and can advise you of other aspects you may not be aware of such as future developments in the area, crime rates, and real estate values.
Below are 9 important factors you must consider when buying a rental property.
1. Quality of the Neighborhood
The quality of the neighborhood directly affects demand for your property, rental price, and the type of tenants you will attract.
2. Schools
A property near schools can attract many families and even professionals.  Not having good schools nearby can also negatively affect your occupancy rate.
3. Crime Rate
Nobody would want to rent in an area with high crime rates.  Check incidence of vandalism, robberies or burglaries, and drug activities. Look for police visibility in the area.
4. Access to Public Transport
It may also be difficult to rent a property in an area with little or no access to public transport.
5. Job Market
Areas with plentiful employment opportunities have a high demand for rental properties.
6. Rent Prices
You must check the current rent prices for the same type of property in the area.  This will help you make accurate projections of your finances.
7. Amenities
Ideally, it is good to invest in real estate in areas with parks, malls, restaurants, businesses, and transport hubs.  These amenities attract renters.
8. Taxes
An important expense in your real estate project is property tax.  They vary based on area. High property taxes are fine if the area has a high demand for rental units and offer good rental prices.  However, they don't always go hand-in-hand so make sure to know how much you will be paying for taxes.
9. Future Developments
This is where a good real estate agent can help you. He or she would know if there are planned developments in the area such as a business park, a huge mall, or even a high-rise apartment building. Future developments can affect your prospects positively or negatively. Knowing what is coming to the area where you want to buy a rental property will help you make the right buying decision.
Find the Right Property with a Real Estate Agent
An essential step to a profitable real estate investment is buying a property for a reasonable price.
It is highly advisable not to buy a property worth more than 12 times the yearly rent you can collect from it.
To figure out the potential rent, you need to know the average rent in the area and deduct your fixed expenses such as mortgage, property taxes, maintenance, and insurance costs.
With the help of a professional real estate agent, you can find a reasonably-priced property in Quebec.
How Much Do You Need to buy an Investment Property?
Applying for a mortgage to buy an investment property doesn't work the same way as buying a principal residence.
The minimum down-payment in Canada for a principal residence (below $1 Million), is 5%. For an investment property, it depends on 2 factors: the number of units in the property and if you plan to occupy one of the units.
# of Units
Owner-occupied
Min Down-payment
Loan to Value
Ratio (Max)
1-2
Yes
5%
95%
1-2
No
20%
80%
3-4
Yes
10%
90%
3-4
No
20%
80%
For owner-occupied properties, the minimum down-payment depends on the number of units. But for non-owner occupied properties, regardless of the number of units, the minimum down-payment is 10%.
If your down-payment is less than 20%, you will have an additional insurance called mortgage default insurance. You will also be required to get home insurance for your rental property.
6 Steps to Getting the Best Plex Deal in Quebec
Whether you are looking to buy a duplex to live in or as an income property, there are certain steps you must take to get the best deal.
1. Do your research.
You'll need to educate yourself about the real estate market to know what you are getting into. Find out where the best places are to buy a plex, especially where rentals are in high demand.  This is where you'll determine the average asking price for properties in your target area.
2. Get pre-approved for a mortgage.
It is critical to get pre-approved at the start of the process. By having your financing in place, you'll be ready to pounce on a great real estate deal.  Getting pre-approved early will also help you determine how much you can afford to pay for a property.
3. Connect with a good real estate agent.
While you can search online for properties for sale, there is no better way to find the right plex to buy than through a real estate agent.
By working with an experienced agent or broker, you'll easily find ideal plexes for sale and get invaluable advice.  Your agent or broker will play a critical role in negotiating the price and helping you to close the deal.
As icing to the cake, your real estate agent's services are free for the buyer because the seller pays for the commission.
4. Determine what you are looking for.
When you have found the best real estate agent, determine what you are looking for. Which areas do you prefer? How many units do you desire to buy and what's your price range? Communicating your preferences to your agent will facilitate the process and save you time.
5. Evaluate your choices with accurate math.
Your agent or broker will probably show you a few properties that suit your needs.  It is important for you to do the math, make an accurate analysis of the income you can generate, eliminate the bad choices until you identify the best one.
6. Make an offer and close the deal.
This is where your real estate agent can really help you. He will fight to get the property at a fair price, prepare the paperwork, and make sure that the transaction is done right.  If the seller makes a counter-offer, your agent will help you avoid paying more than you should.
Once the property is yours, you are ready to move in or find renters for your property.  It is essential to have a good rental application for potential renters. It will help you to screen applicants and avoid bad tenants.
Compare Real Estate Agents in Quebec to Help You Find a Rental Property
Are you ready to invest in a plex in Quebec? Do you want to buy a duplex or a row house as your first home?
We can help you find the best real estate agent to help you search for the ideal property within your budget.
Take advantage of real estate expertise when it comes to buying a plex in the neighborhood of your choice.
Since buyers don't pay any commissions to real estate agents, you have nothing to lose and everything to gain!
Fill-out our quick online request form to receive real estate proposals from qualified and experienced brokers and agents in your area.