9 mars 2022,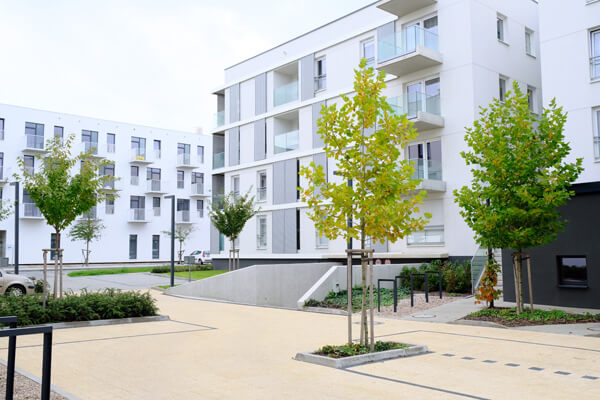 Condominiums have become the easiest and most affordable way to achieve home ownership in Quebec. Most young households with limited budgets opt to buy a condo rather than a single-family home.
The benefits of buying a condo compared to renting a small apartment become more significant after 5 years of ownership.
In 2021, the median price for single-family homes in the Montreal area reached a peak of $541,000, an increase of 25%.  Prices will continue to rise for the single-family property category and make it even more inaccessible for many families, especially in the Greater Montreal Area.
On the other hand, the median price for condos went up to $381,000, an increase of 18% from the previous year.
It is important to plan your acquisition of a condo in Quebec Province with the right real estate broker behind you. The market is quite competitive, with overbidding in some areas that drive prices up even more.
You can compare properties for sale with the help of an experienced real estate broker so you don't pay too much for your property.
Get free and no-obligation quotes using our short online form on this page!
Be connected fast and easily to the best real estate brokers in your area at no cost.
Condos in Quebec: Access to home ownership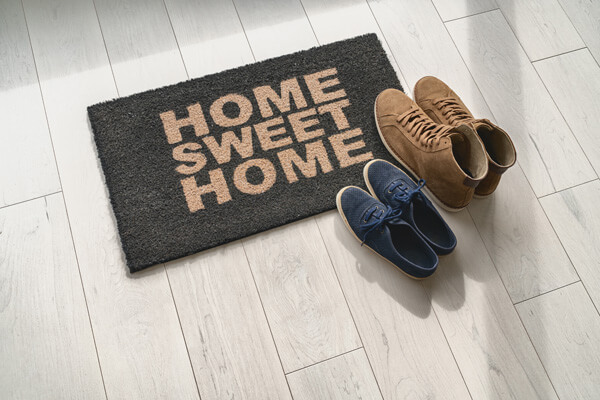 Most homebuyers, at first, have their hearts set on a single-family property. This is not surprising because a single-family home offers many advantages. Single-family homes also increase in value much faster than other types of housing.
However, single-family homes are also quite expensive. Because of higher resale prices, the amount of the down payment required is also higher compared to a condo.
Unfortunately, the affordability of single-family properties has become quite critical in the Greater Montreal Area for young households.
If you are looking to own a home the easiest way, buying a condo can be the answer you are looking for!
Advantages of buying a condo
Buying a condo also comes with many advantages, such as:
Prime location: many condo projects are well-located and close to commercial establishments, schools, hospitals, jobs
Amenities: Condos offer different amenities such as common gardens, pool, spa, gym, rooftop, etc.
Lower home insurance: Condo insurance is cheaper than regular home insurance.
Less maintenance: A condo unit requires less maintenance than a single-family home. Less maintenance means reduced expenses and savings on time and energy.
Lower cost: Condo units cost much less than a single-family property. This equates to a lower minimum down payment and cheaper mortgage payments.
With these advantages in mind, you should also take note of the disadvantages that come with buying a condo compared to a single-family home.
Disadvantages of buying a condo
Less privacy: As a condo unit owner, you will be sharing common areas with other unit owners. It is also possible to hear noise from other units. Living so close to other residents means less privacy for you.
Limited storage: Unlike a single-family property, condo units have very limited storage space. Most amenities inside your unit will be compact and small in size compared to a house.  Many residents solve this issue by getting off-site storage space.
No outdoor space: Condo units don't have backyard space or gardens although many units come with a balcony. You don't have land so this can be an issue to consider if you want to have your own outdoor space.
Slower increase in value: Condo units tend to appreciate in value at a slower pace than single-family properties.
Condo fees: You will be paying monthly condo fees to the condo association that goes to the maintenance of the common areas.
It is important to consider your options, understand the pros and cons, and have a strategic plan for achieving homeownership.
If you hire a good real estate broker, you will get access to the best properties within your budget to compare and receive professional advice to guide you in your investment.  This will save you from a lot of regrets in the future!
How much is the down payment for a condo in Quebec?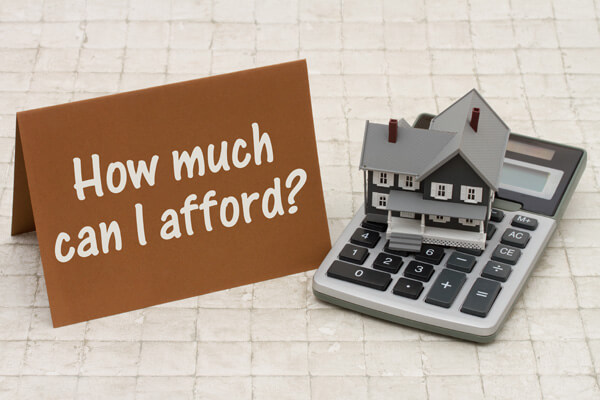 To own a residential property in Quebec, you need to make a down payment of at least 5% of the selling price.
If you are buying a condo worth $350,000, you will need at least $17,500 for your downpayment. Of course, you can pay 10% to 20% if you are in a position to do so and reduce the amount you need to borrow for your mortgage.  The mortgage you obtain from a lender of your choice will cover the balance for the property.
According to the National Bank of Canada, anyone who wants to buy a home will need at least 3 years to save for the down payment.  It has priced a modest home in Montreal at $446,648 and a household income of about $91,083 is needed to be able to afford it.
The time it takes to save for the down payment was calculated on the premise that a potential buyer can save at least 10% of their regular income each year.
You will also need to consider other costs related to a home purchase and include them in your budget.
Other expenses related to buying a condo in Quebec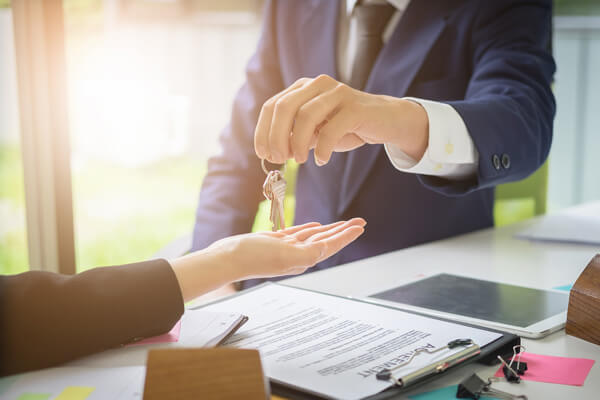 Unfortunately, you will need to pay more than just the selling price for your dream home. Some expenses are mandatory while others are optional.
Take a look at closing costs in Quebec in 2022.
Property taxes
Homeowners pay property taxes to the municipality and the school annually.The tax value is based on the value of the property.

You start paying the tax from the time you sign the deed of sale. In case the seller has paid the tax due for the whole year, you will reimburse the seller.

Welcome Tax
All new property owners in Quebec are required to pay the welcome tax or the land transfer fee.This is also based on the municipal assessment of the value of the property.  Usually, the municipality sends you a bill within 6 weeks after you have signed the contract. The tax must be paid within 30 days.

The welcome tax brackets are higher in Montreal than in other cities in Quebec.

Home/Condo Insurance
Home or condo insurance becomes mandatory if you take out a mortgage.Fortunately, condo insurance premiums are usually lower than home insurance. It will protect your condo unit as well as your personal belongings.

You are also protected with liability coverage in case someone files a civil lawsuit against you.

If you obtain a mortgage…..
Your lender could ask you to pay tax on your mortgage premiumsappraisal fees (for a chartered appraiser)

mortgage default insurance
(if your down payment is less than 20%) and protects your lender from default

Your lender could also require you to buy mortgage insurance. This type of insurance protects the lender in case of the borrower's death before the mortgage is paid in full.

Condo fees
This is a recurring expense paid to the condo association.
GST/QST/HST
Paid on the price of the home.  The QST is applied if you buy a new unit (not resale). The GST is also for new units and in certain cases, such as when the condo unit has been renovated substantially.
Notary fees
A notary plays a huge role in the purchase of a property.The notary has the task of examining the deed of sale and updated certificate of location and description of the property's current condition, including the private portion.

After examination, the notary gives relevant advice to the client.

A notary also prepares the deed of sale.  Some types of mortgage will also require a notary's services.

At closing, the money for paying the seller goes into a trust account managed by a notary.  He will check whether the seller owes money to any party before giving the payment to protect the interests of the buyer.

The notary then registers the deed with the land registry to prove you are the rightful owner.
By buying a condo, you become a co-owner of a condo property.  You should be aware of the rules of operation and conduct of the condo association so you are assured of your investment.  A notary can also help you with any questions you may have.
Understanding the costs related to the purchase of a condo will help you to prepare your budget well and avoid problems.

Before deciding on the purchase of a condo, make sure to do the following:
Study the co-ownership agreement. This will ensure that you like the idea of joint ownership and know your rights and responsibilities as a co-owner.  You can also request copies of the minutes of previous general meetings to inform you about the unit owners' concerns or problems, if any.
Evaluate the financial condition of the condo syndicate. You need to check the financial health of the corporation to make sure the condo property you are buyingdoes not have any financial or legal problems.
Qualifying for a mortgage to buy a condo in Quebec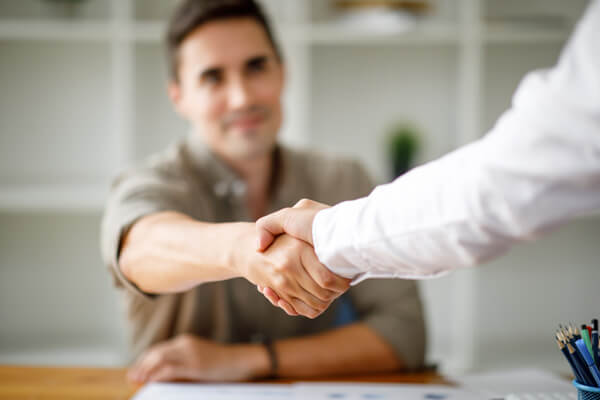 Before you seriously plan to buy a condo, you will need to calculate how much you can afford and how much you need for your mortgage.
How much do you have on hand for your down payment? Will you need to tap into other sources such as borrowing from your family or use the Homebuyers Plan to borrow up to $35,000 from your RRSP?
If you plan to buy a property worth $400,000, the minimum down payment (5%) is $20,000.
Next, you should also get a mortgage pre-qualification from the lender of your choice to know how much you qualify to borrow for your mortgage.  With a down-payment of $20,000, you will need a mortgage of $380,000 to cover the purchase price.
Once you are pre-approved, you can start searching for the right condo property that matches your preferences and what you can afford.
Mortgage qualifications to prepare
The lender will evaluate your mortgage application based on your household income, employment, age, and credit history, among other things.
Your lender will also use a "stress test" which will test if you can afford payments at a higher interest rate than what is in your mortgage contract.Banks use an interest rate of 5.25% or your interest rate + 2%.
Only credit unions and other types of lenders not federally regulated don't use this stress test.
The lender will also examine the property you plan to purchase and will require a chartered appraiser to perform an appraisal.
By using these factors, the lender will determine the amount of your mortgage you are qualified to borrow.
Try to use this mortgage calculator from the Financial Consumer Agency of Canada to figure out your mortgage requirements.
You can also approach a mortgage broker to help you find the best mortgage loan for your home purchase.
Buying a new vs. resale condo property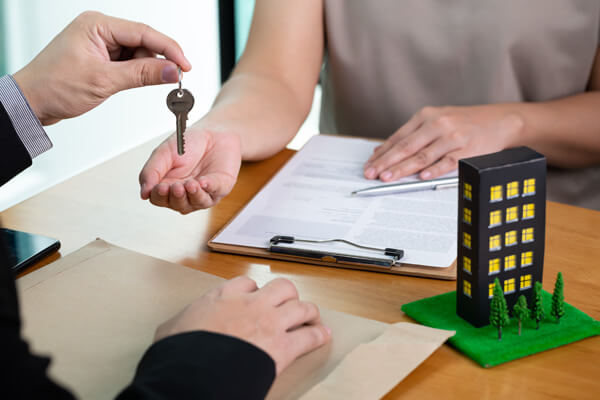 You will find that there are important differences between purchasing a brand-new condo and a resale condo (previously owned).
New condominium purchase
From time to time, developers offer condominiums for sale even before they are completed.  You can select your unit based on a floor plan.
When considering a new unit, take a close look at its specifications, building plan, and the corporation's budget.  There is a risk as the unit can be different once completed from what you envisioned.
Check the completion date and the provisions wherein the developer can change it to a later date.
Resale condo property
If you buy a resale unit, you can see what you are buying – the space you get, the layout, and the common amenities.  The risks in buying a resale unit are less than when you purchase a new unit because you can physically inspect everything before you make a decision.
Pros and Cons of New vs. Resale unit
Consider the pros and cons of a new vs. resale condo unit to know which one benefits you more.
Advantages of buying a new condominium

reduced price during the construction phase
more units available to choose from
can allow you to request changes or upgrades in your unit and avoid future renovations
protection under the new home warranty
Disadvantages of buying a new condominium

You base your buying decision on plans and not a finished unit
Completion and turn-over date can be delayed
Your down-payment will be tied up for the entire construction period
Advantages of buying a resale unit

You can see the actual appearance of the condo
No long waiting period
A lower amount of deposit
No GST/HST
You can meet neighbors and see if the environment is compatible with your needs and lifestyle
Disadvantages of buying a resale unit

Fewer units available to choose from
You may need to renovate an older unit
Older condo properties may not have the latest amenities
Higher chance of repairs being needed due to age of the unit
Check to see what is included in the purchase price and compare with other options. For instance, find out the fees for parking, gym, pool, etc.? Ask how utilities are paid for and if they are part of the condo fees.
Whether you buy a new or resale condo unit, make sure the property is well-managed and is in excellent physical and financial conditions.
Find the best real estate broker for buying a condo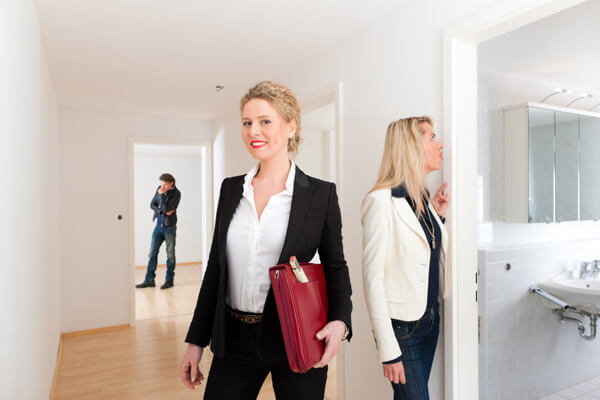 If you plan on buying a condo any time soon, make sure to find the best real estate broker to help you!
Reliable brokers in our network are knowledgeable about the latest condo projects for sale in the area of your choice. A broker can save you a lot of time in looking for a desirable property that fits your budget.
Most importantly, brokers can help you with other professionals for your real estate transaction such as mortgage brokers, renovation contractors, notaries, inspectors, etc.  In fact, an experienced and successful broker already has in his fingertips everything you will need to make homeownership a dream come true!
Remember that as a buyer, you don't pay any commission to your real estate broker!  This means you get a real estate expert working for you at no cost!
Just fill out the form on this page to receive FREE and NO-OBLIGATION quotes to compare.