19 mai 2017,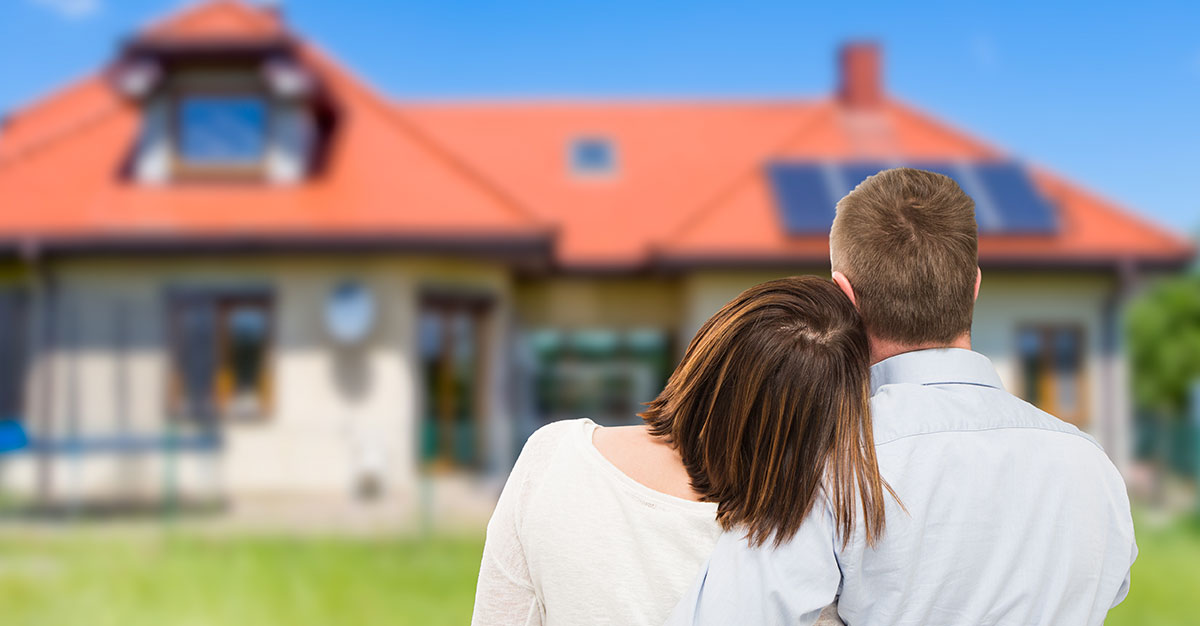 Canada's housing market, especially in cities like Vancouver and Toronto, continues to enjoy soaring prices.  According to the Canadian Real Estate Association, the national average home price as of March 2017 is $548,517, up by 8.2% from the same period in 2016.
Over in Toronto, where home prices have skyrocketed in the last couple of years, the average home price is $916,567 in March. Detached homes have an average sale price of $1,202,562 while condominium prices have risen to $541,392 in April.
Real estate investors and home buyers have begun to worry: Is Canada's housing market leading to a crash? Will housing prices be too expensive for Canadians if this trend continues?
Where is the housing market headed?
Market analysis reports have predicted a flattening of prices in majority of Canada's housing markets.  Some cities are expected to experience a decline in home sales and home prices while other cities will continue to see robust activity.
Because of low interest rates and lenient mortgage regulations, financing has been accessible to borrowers and has contributed significantly to the housing market's strong performance.  But this may be changing soon as lenders begin to tighten on mortgage qualifications.
How much income do first-time home buyers need to buy a home?
The first hurdle that any home buyer needs to pass is mortgage qualification.  One of the most important criteria that lenders consider is income.
In Vancouver, the average home price is $864,556. For a family to afford that price, it will need an annual salary of not less than $140,000.  According to Canada Census, the average national income is $78,870.
With such a glaring disparity in income and home prices, where can home buyers find affordable housing in Canada?
Below are average home prices and average household income in Canadian cities as of 2016.
Average Household Incomes and Average Home Prices in Canada
| | | | |
| --- | --- | --- | --- |
| City | Average Home Price | Average Household Income | Price to Income Ratio |
| Toronto | $753,528 | $75,270 | 10.01 times household income |
| Vancouver | $1,017,228 | $76,040 | 13.38 times household income |
| Kelowna | $631,200 | $87,555 | 7.3 times household income |
| Victoria | $585,745 | $86,430 | 6.78 times household income |
| Ottawa | $373,719 | $102,020 | 3.67 times household income |
| Montreal | $349,549 | $75, 010 | 4.66 times household income |
| Calgary | $443,232 | $104,530 | 4.24 times household income |
| Quebec City | $264,427 | $76,450 | 3.46 times household income |
| Edmonton | $360,379 | $101,470 | 3.56 times household income |
| Winnipeg | $284,610 | $79,850 | 3.56 times household time |
To measure affordability of a house, the price to income ratio should not be more than 3 times of gross household income.  In other words, if the house you want to buy is 6 or 7 times your gross income, think again.
A cursory look at the above data shows that for individuals to be able to afford a home in Toronto, the average home price should not go beyond $220,000.  That price has not been seen in the last 2 decades.
Canada's Most Affordable Homes
There are still a few relatively affordable cities such as Edmonton, Winnipeg, Quebec City, Ottawa, and Montreal.  While the price to income ratio is still moderately high, they still come within the desirable range without causing much alarm.
Higher incomes naturally improve the affordability factor such as in the case of Ottawa.  But if you go beyond price and look at other factors to consider in buying a house – location, employment, cost of living, and amenities – it becomes easier to narrow your choices.
Moncton, New Brunswick was voted most affordable by the 13th Annual Demographia International Housing Affordable Survey in 2017.  As of 2016, the median price for a house in Moncton was $134,900 while median household income was $65,200.
First-time home buyers looking for affordable homes may also consider Winnipeg and Guelph.
A look at Quebec province shows that it has lower housing prices and a stable supply in the housing market.  With average household incomes not significantly far from expensive cities like Victoria, Toronto, and Kelowna, the cities of Montreal and Quebec are also good choices for home buyers.
First-time Home buyer tips for 2022
If you are planning to buy your first home this year, you may be in for a rude shock.  Depending on where you want to buy a house, you'll need to prepare well in order to qualify as a home buyer.
1. Find out what the selling prices of homes are in your desired neighborhood.
The minute you decide you want to buy a house this year, look at comparable homes in your desired neighborhood. You can look at multiple listings or real estate websites. It is also advisable to find a real estate agent to help in your home search.
2. Check your finances.
Determine what your housing cost will be and compare mortgage rates as well as costs related to a home purchase such as down-payment, closing costs, property tax, and home insurance.
It is important for buyers to assess how a mortgage will affect their income.  Housing cost should not be more than 28 percent of an individual's income.  Anything beyond that would make you financially hard-up for the next few years.
3. Find the best financing and apply for mortgage pre-qualification.
This will help you determine your home price range.  Serious home buyers should get pre-qualification even before looking at houses to buy.  This will help you avoid wasting your time looking at houses you can't afford.
4. Find a realtor or real estate agent and ask for advice.
Real estate agents are knowledgeable about the real estate market and can provide the information you need about neighborhood home prices, mortgage financing, and costs of buying a house.
By working with a real estate agent early on in the process, you can avoid making many mistakes, save time, and ensure that your money is invested in a worthy home.
To find a real estate agent, it is best to compare real estate agents in your area based on reputation, track record, and service.
Once you have your ducks in a row, your real estate agent can help you search for the best home to buy within your price range.  Your agent will also assist you with making an offer for the house and with closing the sale.
How do Canadian home prices compare to US home prices?
According to reports, Canadian dollars can buy much nicer homes in the USA.  While prices of goods are higher in the US, Canadian home buyers can find much cheaper homes in American cities compared to those in Toronto and Vancouver.
Low mortgage rates and an improved job market in the US have encouraged people to buy homes after the recession.
But with the exception of San Francisco, US cities have not come close to what's been happening in Toronto or Vancouver's real estate markets.
Just recently, the Huffpost reported that the price for a single-family house in Toronto has reached $1.56 million. It is enough to get you a 4-bedroom villa in Miami or a mansion in Chicago's most expensive neighborhood.
A Look at Median Home Prices in Canada and the USA
US City
Median Home Price
Canadian
City
Median Home Price
Chicago
$187,500
Ottawa
$373,719
Seattle
$666,500
Toronto
$753,528
San Francisco
$1,195,000
Vancouver
$1,017,228
New York City
$1,015,000
Kelowna
$631,200
Miami
$408,750
Calgary
$443,232
San Diego
$589,900
Victoria
$585,745
Las Vegas
$235,200
Montreal
$349.549
It's been said that Canadian homes have become unaffordable especially for first time home buyers.  Much of the blame for the crazy housing trend has been attributed to Toronto and Vancouver markets which contribute significantly to home transactions in the country.
A decade ago, Canadian home prices were trailing behind the US.  Today, people looking to buy a home may find the grass has become greener in good old USA.
Ways to Get Home Ownership and Buy a House in Canada
All hope is not lost for first time home buyers who want to enter Canada's tough housing market.
If you are prepared to become a home owner, it pays to work on attaining good credit to qualify for financing.
By becoming qualified, you can get help from an experienced real estate agent for searching for the best value in a home within your budget.
To buy or to rent is a huge dilemma for many first-time homebuyers. There are many costs related to home ownership after a home purchase – taxes, home insurance, maintenance, etc.  It is important to carefully consider the more affordable and cheaper option in your location
Home ownership is a big step for any individual as it also comes with many responsibilities. But investment-wise, real estate's rising prices in Canada makes home ownership a great way to build personal wealth.
Benefits of Working with a Real Estate Agent to buy a House
Experienced and qualified real estate agents have a good knowledge of the market and access to desirable listings in your neighborhood.
You can search for a home on your own but it will be time-consuming and difficult. Even more important, you need to ensure that you are buying a house at the right price.
A real estate agent knows property values based on market comparables and can advise you of the home's value.
He can successfully negotiate the price of the home so you can buy it at the best possible price.
A real estate agent has a network of contacts for your real estate needs such as home inspectors, real estate lawyers, mortgage brokers, etc.
A real estate agent will help with closing the sale to ensure paperwork is above-board.
Home buyers particularly benefit much from working with a real estate agent because their expert services come free.
Real estate agents are compensated by the home seller once the house is sold.  For this reason, buying a house with a real estate agent is highly recommended for all home buyers.
Compare and Choose From Real Estate Agents in your Area
Finding the best real estate agent in your area does not have to be difficult or time-consuming.
In just 2 minutes, you can request for 3 free proposals from real estate agents who know the neighborhood where you want to buy a home.  You can view real estate agents' profiles, credentials, and track record to choose based on your criteria.
Are you ready to buy a home? Get in touch with qualified real estate agents to help with your home search when you compare real estate agents today.