3 mai 2017,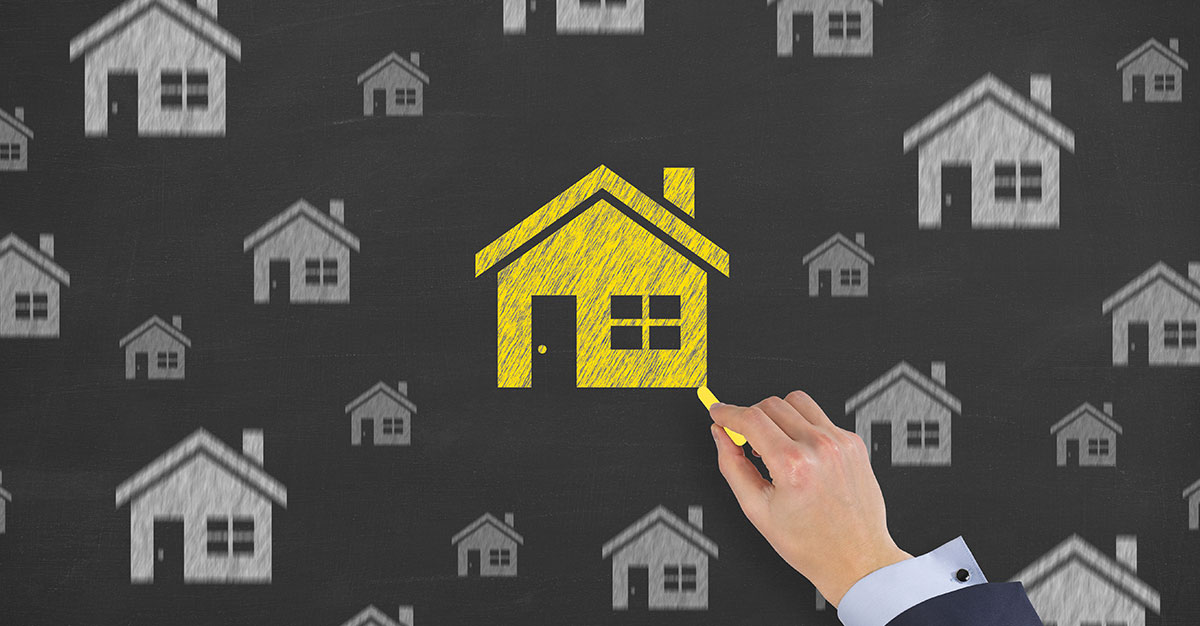 Commercial real estate is a specialized sector of the real estate market involving properties used for business purposes.
Whether you are looking for a small store space or a factory, a commercial real estate agent can help you find it quickly and at the right price.
Have you outgrown your retail space and need a bigger one for your growing business?  A commercial real estate agent can help you with that and more.
Compare real estate agents to help you find the best commercial real estate properties for sale or lease.
Fill-out the form to request for 3 real estate proposals from the most qualified brokers in your area today.
ADVANTAGES OF WORKING WITH A COMMERCIAL REAL ESTATE AGENT
Commercial real estate agents help companies, organizations, and individuals to buy, sell, or lease commercial real estate properties.
With their knowledge of the market, commercial real estate agents can evaluate the best possible locations and obtain favorable terms for businesses.
Their specialization in commercial real estate encompasses areas such as:
✓ Office
✓ Retail
✓ Medical
✓ Industrial
✓ Institutional
✓ Mixed-Use or Multi-Family
Is it worth your time to look over multiple listings and negotiate lease or purchase price on your own? You could be saving a few thousand dollars from agent commissions but you could also live with a lot of regret later.
When to work with a Commercial Real Estate Agent and Questions to Ask
If you are considering leasing, selling, or purchasing a commercial property, it pays to work with a commercial real estate agent.
Hiring the best commercial real estate agent can spell the difference between failure and success of your business.
Top 5 Questions to ask a Commercial Real Estate Agent
1. What is the agent's experience and knowledge of the local commercial real estate market?
You need a broker who knows the ins and outs of the local commercial property market and has experience in handling similar transactions successfully.  It is also ideal to ask for references from the most recent clients.
2. Is the real estate agent part of a commercial real estate brokerage firm and what is their specialization?
Residential real estate properties and commercial real estate are totally different.  You must find out what brokerage the agent belongs to, if any, and what their specialization is.  If the agent usually handles residential property transactions, he may not be such a good choice.
3. What are his fees and who pays them?
It is important to know from the very beginning what compensation the commercial real estate agent asks for and if the tenant or the landlord will pay.  If you are selling or leasing a commercial property, you need to plan your budget for real estate agent fees.
4. How long is the agreement?
For sellers of commercial properties, you'll need to determine the length of the listing period.  Check the termination date on your agreement so you know your options in case the agent fails to sell the property.
5. How does the agent plan to handle your transaction?
An experienced commercial real estate agent will be quick to grasp what your business needs are and will have a plan how to handle your real estate transaction.
Who pays the commission of a Tenant Broker?
Some business owners or companies decide to forego using a tenant broker or a commercial real estate agent.  In fact, many landlords have a budget for commissions that are shared by the landlord's agent and the tenant's agent.  In short, it could cost a business zero commission to hire a commercial real estate agent to broker a lease.
Commercial real estate agents get paid their commission when a lease is signed between tenant and landlord.  The commission is often calculated in percentage based on the lease value.  Typical commission rates are from 3 to 6 per cent.
Formula for Calculating Commission:
3-year lease value    X   4% (agreed upon rate) = Total Commission
The commission may be payable in 2 tranches – 50% upon signing of the lease and the remaining 50% upon occupancy of the tenant.
Again, the commission is typically divided between the landlord's agent and the tenant's agent.
Significant Benefits of Using a Tenant Broker
An entrepreneur searching for office space or a company looking for a location can gain significant benefits from using a commercial real estate agent.
Your broker will work tirelessly to find the most ideal location in the area you desire and at the right price. This is not easy to accomplish.
A tenant broker is knowledgeable about:
✓ City regulations and city codes
✓ Commercial real estate market
✓ Negotiating points in a lease contract
Commercial real estate leases have many clauses dictating the conditions and terms of a lease.  Your real estate agent will ensure that these conditions are not prejudicial to your business goals.
Termination Option
A termination option can have a grace period that would allow termination of the lease without having a huge impact on your cash flow.
Renewal Option
This option allows for renewal of the lease for another term, often at a discounted rate.
Right of First Refusal
This option gives you priority over vacant space in the building in case it becomes available and you need to expand.
When you hire a commercial real estate agent to represent you in finding commercial space for lease, you can have assurance that your business interests are looked after.
Services offered by Commercial Real Estate Agents
Commercial real estate agents help with every facet of buying, selling, or leasing real estate for commercial purposes.
Commercial real estate agents represent Landlords
Landlords offer space for lease to businesses. A commercial real estate agent takes care of the listing and looks for tenants that are suitable.  The agent takes care of marketing the property for lease, showing it to potential lessors, negotiating the lease conditions and getting the lease signed.
Once a lease is signed, the broker is compensated with a commission agreed upon by the landlord and the agent. In most cities, the typical commission rate is 3% of the rent amount paid for the duration of the lease.
In this type of situation, the commercial real estate agent is also called a listing broker.  In case another real estate agent finds the tenant, the commission can be split between them.
Commercial real estate agents represent Tenants
Many businesses requiring office space or industrial space prefer representation by a commercial real estate agent.  The agent is tasked to find the space that meets the client's needs.
A good commercial real estate agent helps to evaluate the lease terms and their financial implications.  He also negotiates the lease as needed to ensure that the tenant/client gets a favorable lease.
Commercial Real Estate Agents represent Buyers and Sellers
Many entrepreneurs often need to buy land or buildings to grow their business.  Commercial property acquisition is very complex and requires a lot of research, financial analysis, market demographics and environmental research.
There are commercial real estate brokerages that specialize in multi-million commercial real estate investments.  They can represent commercial real estate buyers and sellers by providing highly specialized real estate services.
Buy or just Lease a Property – Which is better?
Many business owners are faced with this tricky question when looking their space requirement.
Both options have pros and cons and the final decision will depend on careful analysis and planning. However, here are some factors you can use to help you assess which option is better for you and your business.
Buying Commercial Space
It is difficult to find a great location for a business.  If you have found space that reduces your operating costs, has great potential for traffic and is convenient to customers and employees, it may be a wise investment to buy the commercial space.
✓ One of the advantages of buying commercial real estate is its investment value. For many entrepreneurs, owning commercial space can help build wealth and increases your business assets.
✓ For businesses that have a huge investment, it is also ideal to purchase the property, especially if improvements are becoming too expensive.
✓ By securing the right financing for the purchase of commercial property, it could improve cash flow and working capital with a reduction of your monthly rent.
Conditions when Leasing Commercial Space is better
There are some situations when leasing may be better than buying commercial real estate.
For start-up businesses, there may be insufficient cash at this point to finance the purchase of a commercial property. It would also be risky to commit a lot of capital on a building.
If a business owner doesn't want the responsibility of ownership for the time being, renting commercial space may be a better option. This will allow an owner to focus on the business.
If business needs are still uncertain and significant changes may happen in the near future (moving the business to a new city, possible expansion), leasing would be more ideal.
Whether you decide to lease commercial space or buy a commercial property, a commercial real estate agent can provide valuable assistance and advice that would ensure a successful transaction.
How to Lease Commercial Real Estate Properties
The commercial real estate market is not as standardized as the residential sector.  There are many factors that need consideration including zoning restrictions, cost, infrastructure, and usability.
Cost is a huge consideration for businesses searching for commercial space.  Usually, a commercial property is leased by year and per square foot.   The term of the lease is also highly important to a business. A short term lease with renewal options is generally preferred to avoid being stuck in a lease in case you need a change of space.
Searching for ideal office space can be time-consuming and difficult.  A commercial real estate agent has expertise, connections, and knowledge about the leasing process that is invaluable to businesses and entrepreneurs.
Compare and Choose the best Commercial Real Estate Agent
Your commercial real estate agent can seek the best location for the most favorable terms and price.
Finding the best commercial real estate agent does not have to be difficult.  When you compare real estate agents, you receive free proposals from qualified and experienced brokers in your area.
These proposals are absolutely free and you have no obligation.
It is important to have the right commercial real estate agent beside you from the time you search for space up to signing of the lease.
Compare real estate agents today when you fill-out our online request form.