25 janvier 2022,
Do you have money that is not growing in your savings account? Are you hoping to build wealth through lucrative investments?
Income properties offer great opportunities for building wealth with passive income. Real estate investments have stood the test of time which is why many Canadians have invested in multiplexes, condos, and apartment blocks to grow wealth.
If you feel nervous about investing in real estate and think you need years of training or experience to do it, you are wrong.
If you have enough for a down-payment on a rental property, you can get help from professionals in choosing the right property to buy and how to rent it out profitably.
If you want to grow your money, check out these 10 reasons for investing in rental properties in 2022.
Why buy an income property to grow wealth?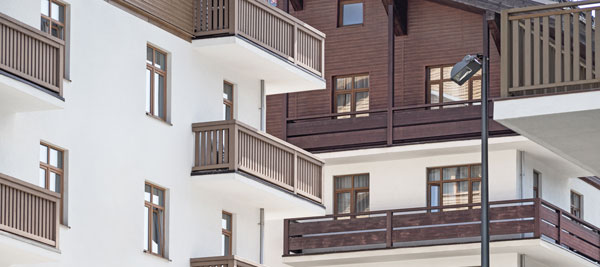 Passive income, equity, and monthly rental. These are just some of the benefits you can get if you invest in real estate.
When you invest in a commercial property, apartment building, or a single-family house, you get additional income each month BUT you are also taking on certain RISKS.
The purpose of investing in real estate is to benefit from increase in value as time goes by. Keep in mind, however, that just like other investments, not all of them become profitable. If you don't develop a good strategy, it is possible to lose money.
As long as you find the best real estate properties to invest in, you can definitely get solid income. Below are the advantages of real estate investing and what pitfalls you must avoid.
Steady cash flow.
Whether you invest in a residential property or a commercial property, you can rent the space to tenants.
Your monthly income from rent will give you a steady cash flow which can also be used to pay the mortgage. Of course, it is important to carefully check the credit of tenants you accept to reduce the risk of tenants skipping on rent and to keep occupancy rates high.
Increase in value.
Over time, the value of your property increases. You build equity as you pay off your mortgage. In the future, you can sell the property at a higher price and profit from your investment.
Security.
Real estate investments appreciate over time which is why they are often long-term. You get security with your investment as you gain from monthly rental income as you wait for your property to appreciate in value.
Tax Benefits.
You can deduct from your taxes some expenses related to owning an investment property such as mortgage interest, property management fees, insurance, and maintenance costs. If you sell the property, your gains will not be taxed as income but rather as capital gains. It has a lower tax rate than regular income.
Passive Income
You can get a steady income from an investment property which you don't need to work for as much as a regular job. Checks come in monthly which is why it is considered passive income. Naturally, you will need to exert some effort in managing your rental property but you can do it even if you have a regular job or business. With a good management strategy, your rental property works like clockwork.
Diversify your portfolio.
Financially-savvy individuals know that the best way to build wealth is through an investment portfolio. You may already have stocks and bonds as well as tax-free savings accounts. Owning a rental property will diversify your investment portfolio and protect you during times of economic turmoil or uncertainty. Residential apartments for rent are highly sought-after especially in cities like Montreal, Ottawa, Quebec, Toronto, and Vancouver. You can count on rent income to support you for many years.
Financial Leverage
If you buy an income property, you will probably not be able to pay in cash. After all, a plex or single-family home will cost hundreds of thousands of dollars. This is where leverage will help. You can take out a mortgage to pay the balance of the purchase price after your down payment. Mortgage lenders allow you to pay your loan back over time. You will get to buy a property without paying the full amount upfront and benefit from rising real estate values.
Protect yourself against inflation.
When the cost of goods increase, so does rent. Rental income also appreciate over time and your income will protect you from inflation.
Build Capital.
Real estate investing will increase your cash. This is known as building capital. If you buy a property that increases in value, you also boost your capital. The important thing is to find the right property to invest in to ensure your money will have maximum growth.
Financial Independence
Owning an investment property or two can give you financial independence. You can be your own boss while providing an important commodity within your community. In doing so, you also get a sense of fulfillment and achievement. There may be other benefits in owning a rental property for your particular situation. Consider a rental property investment and build wealth in 2022!
Types of Real Estate Investment Opportunities
There are various types of real estate investment opportunities. Take the time to study these options so you can find the best investment solution for you.
Principal Residence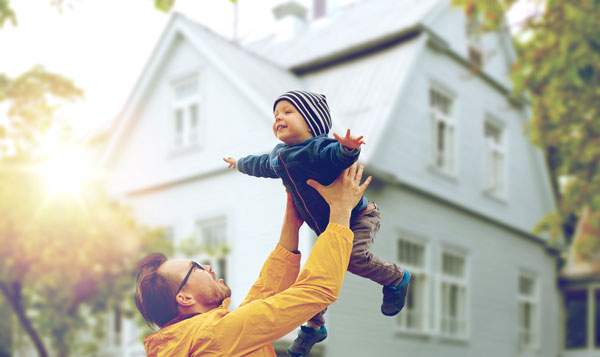 First and foremost, investing in a principal residence is the most important approach to real estate investment. When you buy your first home, you are not only buying a place to live in but also making a significant investment.
If you continue to rent a house, you are helping your landlord pay off his mortgage. But when you buy your own house, you are building your own wealth.
To do this, you need to save enough funds for a down payment which can be as long as 5% of the purchase price (if the property costs less than $500,000) and an additional 10% for the amount in excess of $500,000.
You can also benefit from tax exemptions from the Canada Revenue Agency (CRA) when you sell your principal residence.
Buy and Hold Properties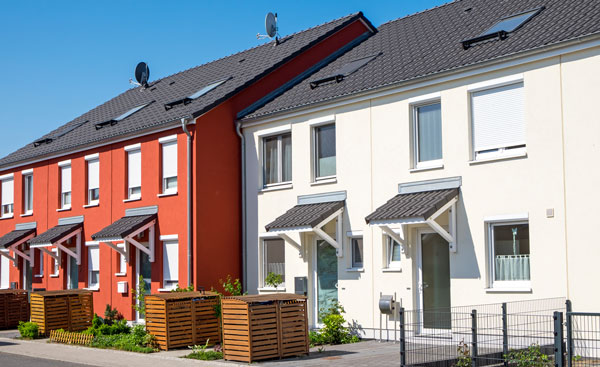 Many Canadians use real estate investing to build wealth with buy-and-hold properties. You are essentially buying a real estate property and holding on to it to generate income. These properties can be:
Single-family houses
Multi-family home where you can live in one unit and rent out the other units
Multi-family home to rent out all units
With a buy-and-hold strategy, you can actually cover mortgage costs and make a profit. The longer you hold on to your property, the higher the potential for your property's value to appreciate.
Multi-family homes can be:
Duplex, triplex, or 4-plexes
Bungalows or row houses
Townhouses
Multi-story or high-rise condos and apartments
Commercial Properties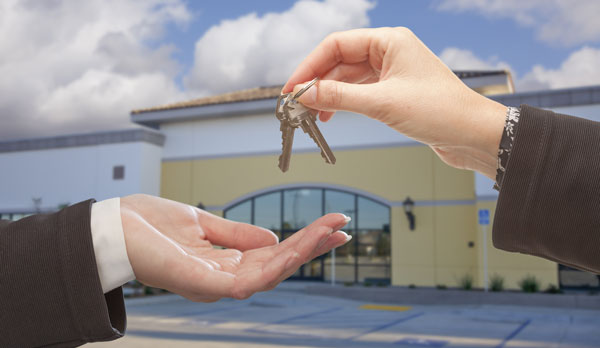 Commercial properties also offer rental income for investors. These can be office buildings, warehouses, and many other types of buildings.
Most of these properties are rented out based on a price per square foot. For example, a 2,200 square foot office space can cost about $6,800 per month in rental income in Toronto.
Managing a commercial property can be more complicated than a residential unit. Make sure to educate yourself about the responsibilities of managing a commercial property as a landlord if you are planning this type of investment.
If you don't want to be a hands-on landlord, you can also ask a professional property manager to handle it for you.
Land
While most people think about buying a condo or an existing home to invest in, real estate options in Quebec don't just include houses or buildings. You can also consider land as an investment.
Rural land can be a long term-investment and can also be leased out or used as a buy-and-hold. It can also be sold later on for a higher price because land prices usually increase in value.
Your tenants will pay monthly rent or annual rent. When you earn rental income from vacant land, you will need to pay taxes.
Even if you have no tenants for your vacant land, you can still enjoy tax benefits as you can claim capital expenditures for maintaining the land.
Consider your goals to find the best real estate investment strategy that suits your plans. You can achieve financial success with strategic financial planning.
What do you need to buy a real estate property?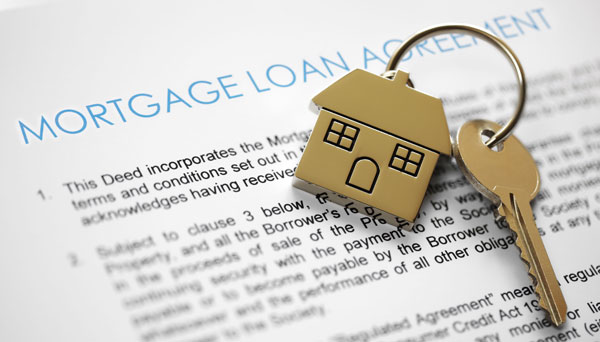 It is important to know what type of real estate you want to purchase for your investment.
If you are buying a first home, you can take advantage of programs for first-time homebuyers that aim to simplify home ownership. In fact, you can save money with these grants and incentives and make it faster for you to own your first home.
Whatever you decide to buy, you will most probably need to take out a mortgage from a financial institution or mortgage lender.
Mortgage lenders include banks, trust companies, credit unions, insurance companies, private lenders, etc.
Mortgage requirements for buying a property
A mortgage is a guarantee that lenders require in exchange for lending money for you to buy a property.
Under Quebec law, a mortgage is officially named a hypothec.  It is an obligation to pay back money you borrowed. For a home purchase, the bank will get a legal claim on the property if you fail to repay the loan.
You can approach a bank directly to apply for a mortgage or work with a licensed mortgage broker.
Before your meeting, you should have a clear understanding of your financial goals and determine how much you can spend on your property.  Know your credit score so you have confidence in applying for a mortgage or at least know if there are issues you need to fix.
Based on your situation, a good mortgage broker could recommend getting a mortgage or a home equity line of credit.
Your lender will verify the following before you can be approved for a mortgage:
Assets (what you own)
Income
Debts
You will be asked to provide:
Proof of income
Proof of employment
Canada Revenue Agency assessments for the last 2 years (if self-employed)
Bank statements
For debts, the following are included:
Spousal and child support
Student loans
Car loan
Lines of credit
Credit card balances
Keep in mind that you will also need funds for closing costs, moving expenses, and ongoing maintenance or repair expenses.
You can use this mortgage qualifier tool from the Financial Consumer Agency of Canada to see if you could qualify for a mortgage.
Steps to buying a property in Quebec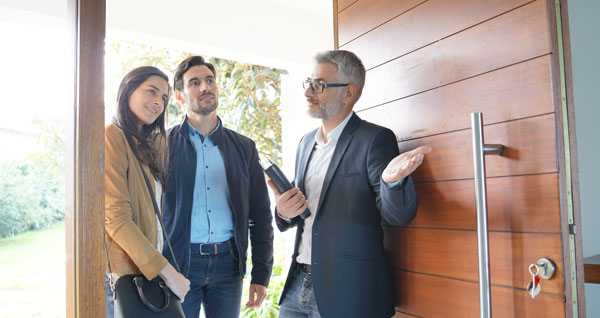 Becoming a homeowner requires some steps on your part and they are not the same everywhere in Canada.
In Quebec, you will need to do the following:
Mortgage Financing
Even before you start searching for a property to buy, it is advisable to get pre-approved for a mortgage. By doing so, you will know how much you qualify to borrow and what requirements you need to submit to be approved.
You also need to prepare at least 5% of the property's purchase price for your down payment. If you plan to buy a property worth $300,000, you will need at least $15,000 for your minimum down payment.
Mortgage lenders look at various criteria including credit history, employment, and income, among other things, to determine eligibility for mortgage financing.
Property Search
Once you determine your qualification for a mortgage, you can start searching for a property to buy. You can do this on your own but it is highly-recommended for you to work with a licensed real estate broker.
Real estate brokers can narrow down your search based on your budget, desired location, type of property (condo, single-family home, multi-plex, commercial, etc.) to save you time. If you are buying a property, you don't pay commission to a real estate broker because it is the seller that pays them a commission.
Offer to Purchase
When you find a suitable property to buy, your next step is to make an offer to the seller. Your broker can assist you with this. You should also consult a real estate lawyer to ensure that your interests are protected.
Most buyers include clauses in the offer to purchase related to mortgage approval and home inspection results to protect their interests in the transaction. This means that a buyer can withdraw the offer if the home inspection results has negative findings or if there are problems with the lender.
The seller will choose to accept or refuse the offer or make a counter-offer. If the terms and conditions are acceptable to both parties, the offer to purchase is signed and each one must meet their obligations.
Transfer of Ownership
The last step in buying a property is with a notary. The buyer will find a notary and pay the legal fees. The notary is responsible for disbursing the funds to the seller, for the registration of ownership to the new owner, and for finalizing the deed of sale.
Find an income property with real estate brokers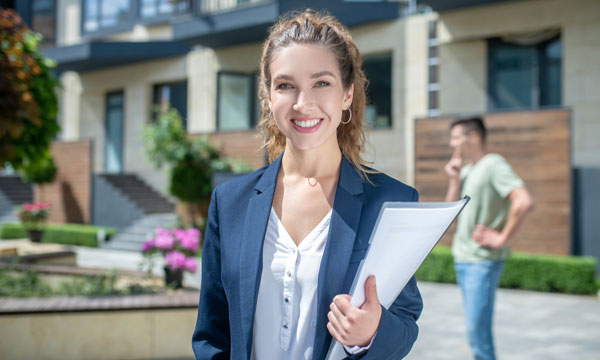 As you can see, buying an income property is a great way to build wealth and secure your future!
You can increase your chances of success if you have the right professionals by your side. The first step to take is to speak to a reliable and experienced real estate broker who can introduce you to the best income properties available in the market.
Our partner brokers serve all of Quebec:
Montreal
Quebec City
Ottawa-Gatineau
Levis
Sherbrooke
Trois-Rivieres
Chicoutimi-Jonquiere
Drummondville
Shawinigan
and many more…
Fill out the short online form below to receive FREE and NO-OBLIGATION offers from our partner real estate brokers.
Take the first step to growing your wealth in 2022 today and becoming a property investor in Quebec.