4 septembre 2019,
Are you finally ready to buy your first property and join the "first buyers" club? If so, congratulations! Buying your first home is often one of the most wonderful projects of a lifetime. It is exciting and is, oftentimes, the starting point of your relationship with the real estate world.
Indeed, you may not have realized that by buying your first house, you are also making your first REAL ESTATE INVESTMENT!
When you go to a notary, you are obtaining a property worth hundreds of thousands of dollars.
Your goal is to make sure that this purchase is not only going to make you happy but will also turn out to be profitable.
But how can you be sure?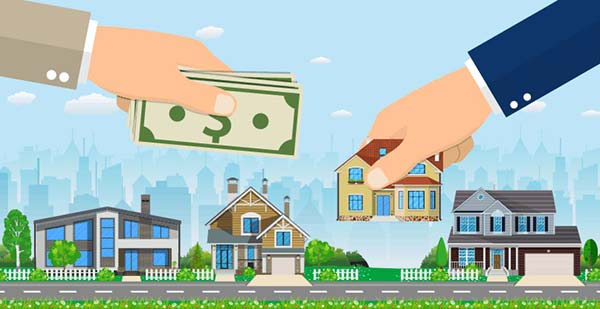 The main piece of advice that first-time homebuyers forget during their search for a home is to be surrounded by qualified professionals.
We may sound a lot like your father who was just nagging you with the same advice from the day before but stay with us, understand why it's important, and potentially save thousands of dollars.
Buying a first home: a real estate investment that must be well-planned and structured!
If you think that buying a house is like buying a pair of pants, you're certainly misinformed!
Buying a home is a multi-hundred-thousand-dollar real estate investment that must not only be PLANNED in advance but must be STRUCTURED in the right way to ensure that it is profitable.
To be 100% sure that the purchase of your home will be profitable and will help you achieve the financial independence you are looking for, you need to consult a real estate professional!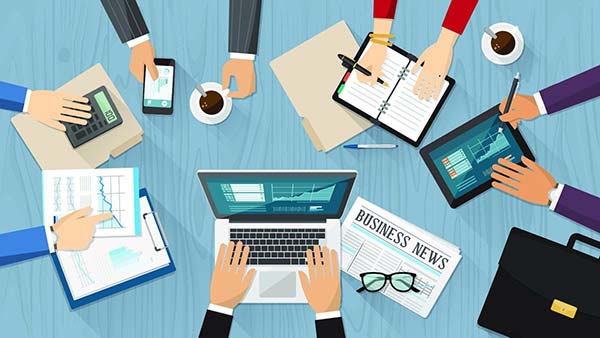 When we talk about a real estate professional, we mean a REAL ESTATE BROKER! Real estate brokers are the best professionals to help you find the perfect home for you.
They can also help you get the best price and structure your planned purchase, including the costs involved, the costs during ownership, and show you the return on your down payment.
The more well-planned and structured your first home purchase is, the more profitable your real estate investment will be.
Why buying a home can be a profitable long-term investment?
Buying a home is the dream of many Quebecers and many say that buying a real estate property is synonymous with a long-term investment.
They are not wrong.

In the long run, ownership is often more advantageous than renting a home.
Why?
Because you are going to get a lot of money on the resale of your house.
Yes, owning a home is often more expensive than renting a home but you will often enjoy a more pleasant living environment in addition to making a good profit in the long run.
For example, when buying your property, you will have to take out a mortgage to finance the purchase.
Each month, you will then have a mortgage payment to make that includes interest and principal.
The interest you pay is an expense but the principal you pay each month is actually an investment because it reduces the mortgage amount and helps to increase the equity in your home.
Upon resale, the lower your mortgage, the more profit you will make.
So when you pay capital, do not think of it as an expense but as a long-term investment.
Furthermore, the value of your home will certainly fluctuate over time.
Imagine that you are buying your home in 2019 and that you only intend to sell it after 30 years or when you retire.
You bought it for $250,000. In 30 years, your property could be worth $400,000.
Thus, you can make a profit of $150,000 over 30 years which is realistic.
Besides, after 30 years, your mortgage will be fully repaid.
By selling your home, you will have a $400,000 tax-free pension fund in your pockets.
With that in mind, the purchase of a house can become a very profitable investment.
But let's talk in more detail about this strategy and the taxation surrounding the sale of a principal residence in Quebec.
Get more information about first-time homebuyer incentives from the Government of Canada to help you plan your home purchase.
The profits from the sale of a primary residence are non-taxable
A VERY important feature that must be mentioned when buying a home as a long-term investment is the non-taxable nature of primary residences.
What do we mean by that?
Pay attention because this is quite important.
In Quebec, the house you designate as your primary residence is protected, fiscally speaking, and all the profits you make on it are not taxable at resale.
Whether it is the capital paid on your mortgage or the capital gains that your home could bring over the years, nothing is subject to federal or provincial tax.
So, let's take another example to illustrate the point.
Let's say you buy a single-family home for $350,000 in 2019.
In 2049, or 30 years later, you want to retire and sell your home so you can travel extensively or take on various projects.
In 2049, your house will be worth $575,000. The capital gains of $ 225,000 realized over 30 years is not taxable, and all the capital paid to pay off your mortgage is also not taxable.
By selling your house, you would get a net amount of $575,000, free and clear.
You could finance your retirement and your projects from this amount.
To obtain the same amount after tax, you would have had to have RRSPs of a much higher amount, at least $650,000, depending on the tax rate in effect at your retirement because your RRSP investments will be taxable.
As you can see, buying a single-family home and owning it as a long-term investment may be a very lucrative and beneficial investment strategy.
But what about the purchase of a PLEX as owner-occupant in Quebec?
Becoming an owner-occupant of a PLEX: Is this a good investment strategy?
Some first-time buyers in Quebec decide to invest in real estate when they purchase their first property as owner-occupants of a PLEX. What does this mean?
A person or a couple may decide to buy a Duplex, a Triplex, or a Quadruplex in order to live in it and rent the other units.
Generally, the income generated by renting the other units of the building in which they live makes the cost of housing for buyers VERY LOW.
It's a great way to become a homeowner at a LOW COST and make your first real estate investment in the Quebec real estate market.
Don't you think this is a good strategy?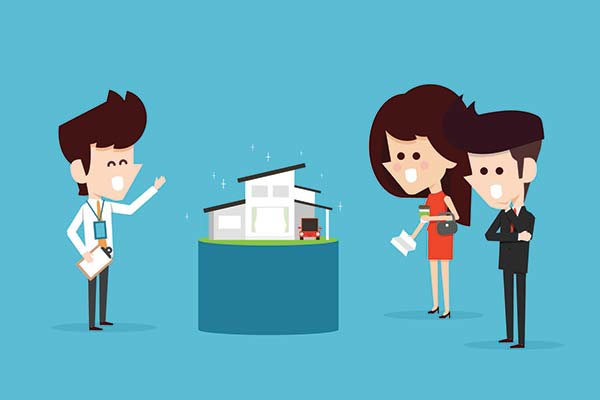 However, it is best to know all the details of owning a house before embarking on such a project! It comes with a particular lifestyle.
Nevertheless, the profitability of such a project is often very interesting.
If you want to use this strategy to invest in real estate, you must work with a professional real estate broker who can help you plan your project carefully.
In Quebec, there are subsidy programs for first-time homebuyers that can help you with your down payment or save on the expenses associated with a home purchase.
Why buying a PLEX as an owner-occupant can be a good investment strategy?
Purchasing a PLEX, whether it's a Duplex, Triplex or Quadruplex, can be an excellent strategy to grow your capital and enjoy a golden retirement.
But if you want to combine the purchase of a PLEX and enjoy it as a principal residence, you must maximize the power of this investment lever.
When you become owner-occupant of a PLEX, you benefit from housing for a lower cost.
Indeed, the rent of your tenants will often pay for a large portion of the expenses.
Your tenants pay for your mortgage in part or in full, which is a very interesting source of capitalization.
Over the years, the building will also increase in value, and a portion of the capital gains of your building will not be taxable since it is your primary residence.
The Government of Canada is currently calculating the taxable capital gain based on the proportion of the building occupied by the owner as principal residence.
So this can be a good way to reducing the added value on your PLEX.
When you buy your building, you will also have the option to pay a 10% down payment instead of 20%, which is mandatory when investing in a multi-unit property.
If you have limited cash, it can be a big plus factor to buy as a homeowner.
On a building of $350,000, for example, you would have to pay $35,000 down payment at 10% instead of $70,000 at 20%.
It makes a big difference in the end.
Buying a PLEX as owner-occupant can also be a very good investment strategy that will make you benefit from the capitalization of your building by your tenants, and because of partially tax-free capital gains.
Find out if you qualify as a first-time homebuyer to avail of government incentives and save money from your home purchase.
What are the advantages of consulting a real estate broker to invest in real estate?
Any first-time real estate investment is a big project, often the biggest and most important purchase in your life.
A single bad decision on your first purchase can have long-term, unforgiving repercussions. Imagine paying $15,000 too much for a house, or missing out on a great opportunity because you did not know how to get your hands on it.
If you take the time to consult a licensed real estate broker, you will be 100% sure that your investment project is in good hands.
The main advantages are:
✓   A broker's services for buyers is 100% FREE! Yes, as in "nothing to pay"!
✓   He will help you structure the financial aspects of your purchase (down payment, purchase fees, notary, etc.)
✓   He will calculate the profitability of your investment project
✓   He will negotiate the best price for the property
✓   He will take care of all the legal papers so that the transaction goes without a hitch
✓   He will build a plan of action and seamless acquisition that will ensure that your project is profitable and interesting both in the short term and long term
✓   Your transaction will be protected by the Real Estate Brokerage Act
✓   You will have the answers to all your questions in a few minutes
✓   You will save a lot of time and money
Compare the best real estate brokers in your area to guide you during your first real estate investment!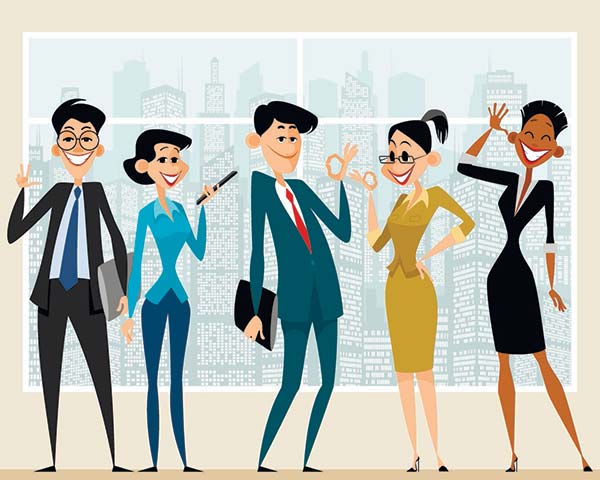 To find the best real estate brokers in your area who specialize in buying first homes or first real estate investments, we offer you the most convenient way to do it!
All you need to do is complete the following short form to receive SEVERAL offers from specialized brokers.
You can then compare their offers, profiles, and strategies and you can choose the one that suits you best.
OUR SERVICE, JUST LIKE THE SERVICES OF A REAL ESTATE BROKER, IS 100% FREE!
It does not cost you much to benefit from the assistance of a real estate broker who has expertise in PLACEMENT and REAL ESTATE INVESTMENT!
You have absolutely nothing to lose and everything to gain by asking for the free assistance of a real estate broker who is a member of our network!
Do you want to achieve financial independence before retirement age?
Buying your first home and your first real estate investment is the foundation of your success!

If you take the time to structure your project with a professional, you will put all of the odds on your side and will guarantee that your investment is PROFITABLE!
Take a few minutes to compare the best brokers in your area using our free online request form.

Thanks to his knowledge in finance and investments, your broker will give you peace of mind!
Take advantage of this opportunity to start your project by finding a qualified real estate broker from our network!