25 janvier 2022,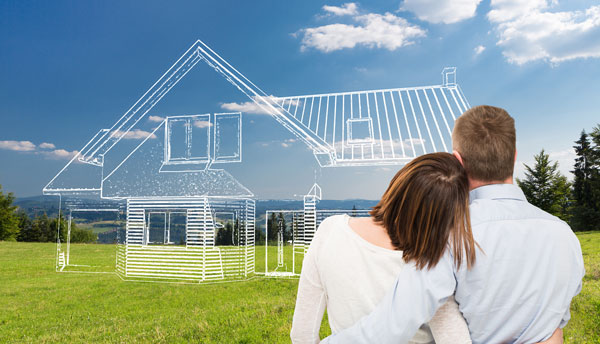 In North America, 65% of households are homeowners while 35% are tenants. For some people, renting is the easy and affordable option, especially if one lives alone. For many, though, the choice of buying a house or renting a house is a difficult decision.
Buying a house is a BIG investment and a long-term commitment. It can have drastic financial consequences. There is the question of the down-payment, the monthly mortgage payments, and other related expenses such as taxes, mortgage insurance, etc.
If you choose to simply rent an apartment, you have less to worry about as you only need to pay a deposit and monthly rent.
However, everything is not that simple or cut and dried. You must understand the real significance to your finances, the pros and cons, and consider your own situation before you make a choice.
Ultimately, you need to decide based on what will improve the quality of your life and your financial health.
We dedicate this article to helping you understand your options and guide you in making a well-informed choice.
If you want to know the costs of buying a house, simply fill out the form to connect with top real estate agents and brokers in your area, free of charge!
Renting vs. Buying: The Pros and Cons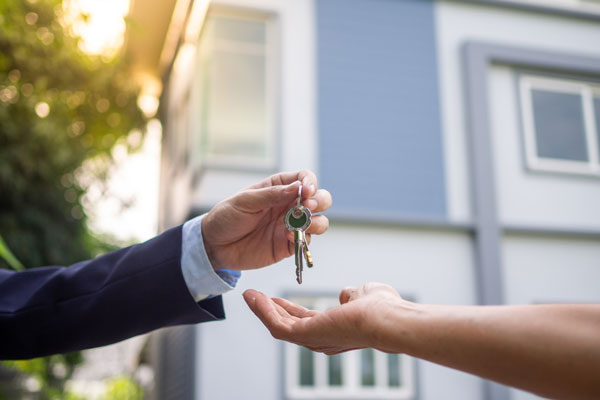 What is the difference between renting and buying a house in 2022?
If you rent a house, you don't have any rights to the property. The landlord simply gives you access in exchange for your monthly rent.
You pay rent every month up to the time your lease expires. You renew your lease at the end or choose to find another house. You also need to comply with the terms of your lease concerning what you can and cannot do regarding the property as well as how and when you can terminate the lease.
If you buy your house, it can be your "forever" home. You have ownership rights and can do what you want with the property, subject to provincial guidelines. In exchange, you pay a monthly mortgage to your lender as well as taxes and insurance. You also spend for maintenance of your property.
The most significant difference between renting and buying a house is the financial benefit. When you rent, your money is gone forever. When you buy a house, you make an investment that increases in value over time.
If you decide to sell the house in the future, you can make a significant profit because you get back your equity plus the increase in property value.
Of course, when you buy a house, your financial responsibilities are heavier. You pay interest on your mortgage loan and will take many years for you to pay off the principal.
Check out the list of pros and cons in the table below to help you assess your situation.
Renting a House
Buying a House
Pros:

lower monthly rent
minimum or no repair expenses
no taxes
lower home insurance premiums
short-term commitment
low upfront expenses (deposit)

Cons:

no return on investment
rental fees also increase year by year
temporary
no rights over the property

Pros:

build equity
ownership
financial investment
independence
can be a source of income (rent)

Cons:

long-term commitment
higher upfront cost (down payment, taxes, insurance)
responsibility for maintaining the property
interest payments can increase
The bottom line: Renting a property requires a smaller investment and commitment from you but you don't gain financially. If you buy a home, your investment can allow you to build wealth as long as you are ready to fulfill the responsibilities of home ownership.
Can you afford to buy a house in 2022?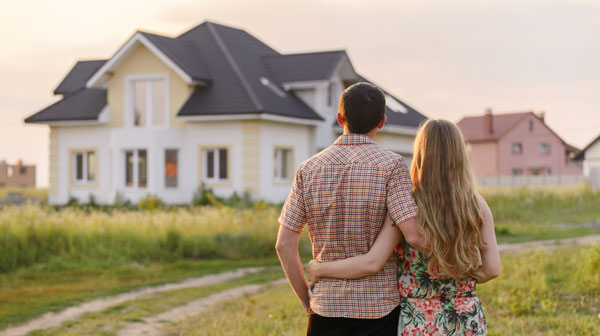 One of the most important questions to ask yourself is if you can afford to buy a house in 2022. Your answer will determine if you will continue to rent a home or plan your home purchase.
Many people rent a house because of the following reasons:
Insufficient savings to pay for the down payment
Bad credit history
Wants flexibility regarding the area/city where they reside
Does not want to make a long-term financial commitment
Some people don't want to be tied down to a mortgage or the responsibilities of owning and maintaining a house. There are also people who want to buy a house but don't qualify for a mortgage.
What are the requirements for buying a house?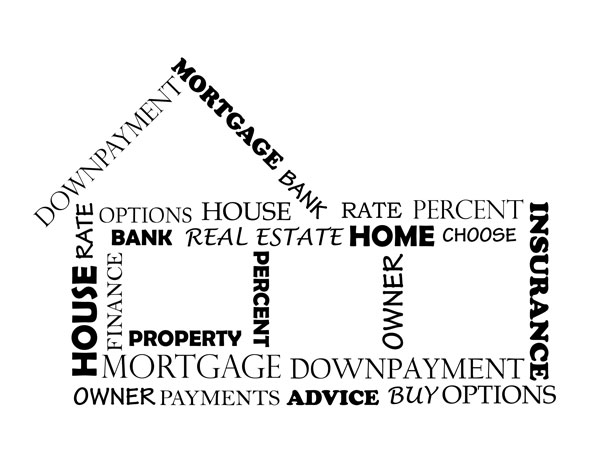 Now that you know more about the pros and cons of renting and buying a house, the next step is for you to know the requirements for buying a house.
This is a critical step before you start looking for a property to buy.
The down payment
The down payment for the house is one of the most important requirements you need to prepare. CMHC guidelines allow homebuyers to pay as little as:
5% for buying a property with a value of $500,000 and below
If the property value is above $500,000, you pay 5% down payment for the first $500,000 and 10% for the excess amount (up to a maximum amount of $999,999)
If the property is $1 Million or more, the minimum down-payment is 20%.
The down-payment must be from your own funds (savings, investments, or financial assistance from relatives/family members).
You can speak to your lender to clarify requirements regarding your down payment and other costs.
Mortgage insurance
If you pay less than 20% down payment, you need to take out a mortgage with CMHC insurance, also known as mortgage default insurance.
This type of mortgage insurance protects the lender in case a borrower defaults and can only be issued by Canada Guaranty, Canadian Mortgage and Housing Corporation, and
CMHC insured loans must meet the following requirements:
The property must not exceed $1 Million in value;
The property must be located in Canada;
The total monthly housing costs (Principal, taxes, interest, and heating costs) should not be more than 32% of the gross household income.
You need to be able to pay for closing costs (legal fees, land transfer fees, etc.) which costs from 1.5% to 4% of the property's price
Qualifying for a mortgage
Most Canadians require mortgage financing to buy a house. You will need to qualify for a mortgage from a lender to pay for the property.
If you shop for a mortgage, you can check out mortgage offers from multiple lenders so you can choose the most favorable solution.
Mortgage lenders have a pre-approval process which will inform you about:
The maximum amount you can borrow
The amount of your mortgage payments
The interest rate on your mortgage (can be locked-in for 60 to 130 days until you find a home)
Keep in mind that the mortgage application process can differ from one lender to another. Lenders look at the following criteria before you can be approved:
Your job and income
Your credit history
Your debts
Your assets (savings and investments)
Your lender will require the submission of documents to establish your income and qualifications.
Types of mortgage lenders
Mortgage lenders are institutions that provide mortgage financing to consumers.
These institutions include:
Banks
Credit unions
Insurance companies
Loan companies
Mortgage companies
Trust companies
Our partners are licensed and experienced mortgage brokers throughout Canada that work with different types of lenders. They will help you find the right mortgage loan for your needs.
Compare mortgage options from the best mortgage lenders
 through our mortgage partners in your area.
Fill out the form to receive FREE and NO COMMITMENT offers to save time and money!
First-time homebuyers' programs to help you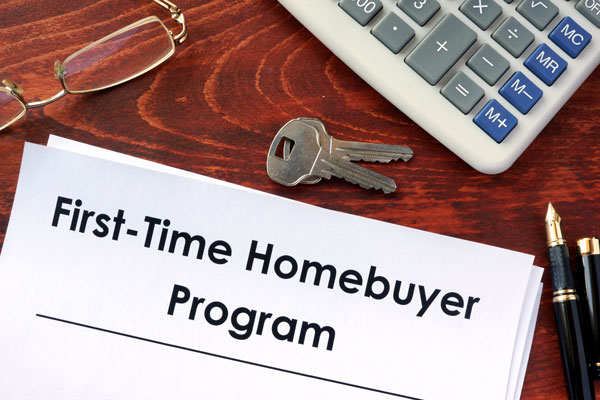 There are several programs that aim to help first-time homebuyers in Canada. Know what they are and take advantage so you can be a step or two closer to buying your dream home.
CMHC First-time homebuyer Incentive
This incentive gives qualified first-time homebuyers the opportunity to reduce monthly mortgage payments without increasing the strain on their finances.
The Government of Canada offers shared-equity mortgage with first-time homebuyers with:
5% to 10% for the purchase of a newly-built home
5% for the purchase of an existing home
5% for the purchase of a new or resale mobile home
Hence, you can get $50,000 from the government to buy a new home with a value of $500,000 or $25,000 if you are buying a resale property.
In this way, the government will share in the increase or decrease of the property value. Further, the homeowner will save money on the down payment and the related costs of buying a house. It will also lower the monthly mortgage payments.
This incentive program was also expanded for buyers in Victoria CMA, Vancouver CMA, and Toronto CMA with an increase in income eligibility from $120,000 to $150,000 and the home price limit increased to 4.5 times the household income for these three regions.
It is important to know that you won't be charged interest on the loan from the loan but you will pay back a higher amount if you sell the property (if property values go up).
RRSP Homebuyer Plan
This plan allows first-time homebuyers to withdraw up to $35,000 from their RRSP accounts, tax-free.  The amount withdrawn can be used towards the down payment for buying a house.
You and your spouse can withdraw a maximum of $70,000 from your individual accounts.
The amount must be repaid over 15 years.
GST/HST Housing Rebate
If you have bought a newly-built or renovated home, you can claim the GST or federal portion of the HST charged on the purchase. This applies to renovations where at least 90% of the interior was replaced, on mobile homes, and purchase of a new home from a builder, and if you built your own home.
Homebuyers Tax Credit
First-time homebuyers are given a non-refundable income tax credit on their tax returns for $5,000. The tax credit can be divided between you and your spouse but it cannot be more than $5,000.
If the non-refundable tax credit is claimed at a rate of 15%, the tax deduction is $750.
Find more homebuyer programs in Canada that can help you make your dream of owning a home come true.
Why work with mortgage brokers to get a mortgage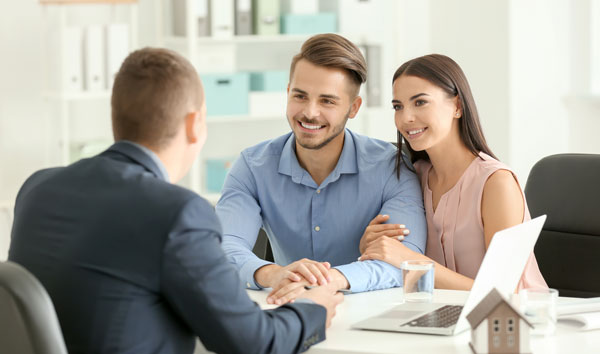 Mortgage brokers are licensed professionals who are experts at mortgages.
Unlike a bank that offers you only products that they have, brokers can access multiple lenders to find the best mortgage solution based on your needs. Because they give lenders more business, they enjoy discounts that they can pass on to you so you can save money on interest.
Mortgage brokers will take the time to assess your situation so they can tailor mortgage solutions that will meet your needs.
If your situation is unique, mortgage lenders will know how the right approach that matches your situation.
Most importantly, brokers will explain the aspects of the entire process and answer your questions to ensure you fully understand your options.
Pros and Cons of Working with a Mortgage Broker
It is not mandatory to work with a mortgage broker to get a mortgage. However, doing so can provide you with significant benefits.
We have listed below the pros and cons of working with a broker so you can decide for yourself.

Mortgage Broker Advantages

Mortgage Broker Disadvantages
One-stop-shop for all mortgage products.
(new mortgage, renewal, refinancing, etc.)
Each broker has a set of lenders he works with. Not all lenders work with brokers although most big banks do.
Free mortgage advice and services
(Lenders pay brokers commission)
Supporting documents will be required to assist you in your mortgage application.
Faster and easier process
You can compare multiple lenders
Better mortgage rates than banks
Meeting a mortgage broker is not complicated. It can even be done over the phone.
He will ask you questions regarding your plans, your goals, or issues you need solutions to so he can come up with the right plan.
He will shop around for mortgage products based on your needs and present you with options to choose from. If you are not sure, he will be happy to provide expert advice to guide you.
Brokers are independent professionals and are free to work with different lenders. He will tell you what mortgage products are most suitable for you and how much you can afford to pay for your mortgage.
Lastly, there is nothing wrong with speaking to one or more mortgage brokers to find the professional you feel confident in.
The more offers you get, the more choices you have so you can make the best decision!
Fill out the form on this page and get FREE and NO COMMITMENT offers
from top mortgage brokers in your area!