22 février 2019,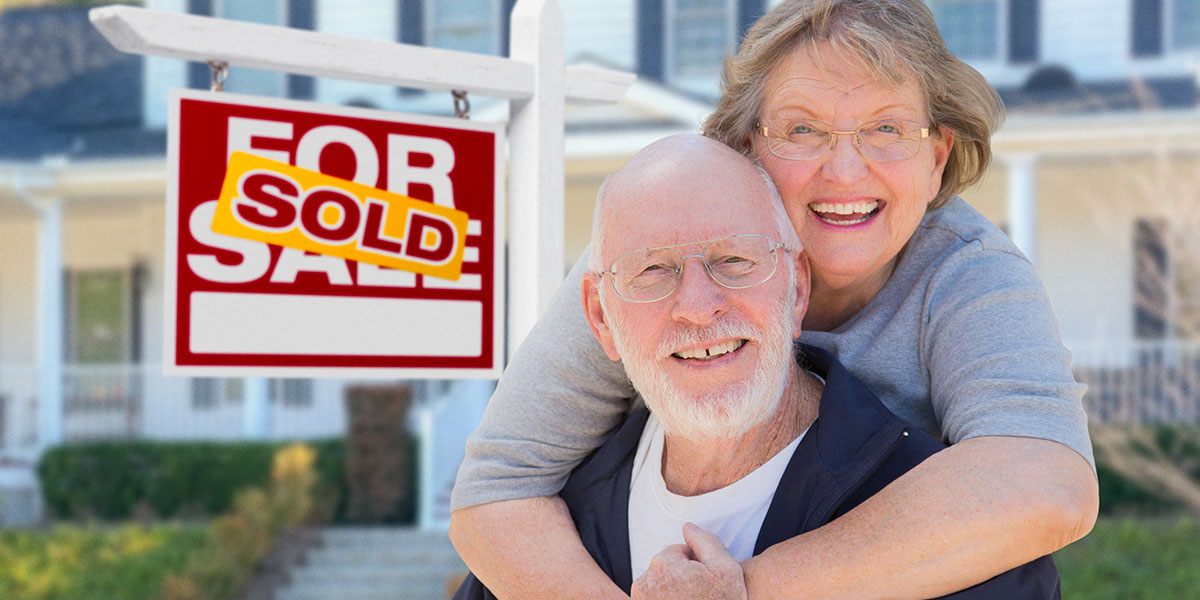 The kids have flown the coop and you and your spouse have the big family home to yourselves. The inevitable question is: " Is it time to sell the house now that I am retired?" Surprisingly, 93% of seniors prefer to remain in their home after retirement, according to a study conducted by Ipsos.
The fact is that property taxes, maintenance and repairs, utilities, and perhaps, a mortgage, can be burdensome for retired people. With a fixed income that would be significantly lower compared to pre-retirement income, they can take a huge chunk of the monthly budget.  Once you stop working, it may not seem like a practical idea to continue living in such a big house.
Naturally, this is a very personal decision that you alone can make.
It is a noble idea to want to preserve tradition, history, or even cherish the memories but it all boils down to whether it is financially viable or practical for you.
Selling your house in retirement to downsize: The Pros and Cons
It is not an easy decision to sell a family home you have spent many years fixing and improving. You have become emotionally attached to your property and no wonder since you have very fond memories of the place.
For many people, retirement comes with many choices to make that are influenced by economic reasons. One of them is whether to sell a house and downsize or hold on to it as the real estate value continues to appreciate.
You can do the math to arrive at the best decision. Below are some of the pros and cons you can think about.
The Pros of Selling
The Cons
By selling your house, you can take advantage of higher real estate prices and secure cash for your retirement.

 The GTA has seen prices of single-family homes rise as much as 74% over the last 5 years. In British Columbia, home prices have increased dramatically and the trend continues.

Selling a family home that has been in the family for generations can be emotionally painful. It can also take time to get used to.
Many seniors take advantage of the profits in selling a house to be able to gift their kids with cash to help them get into the housing market.

With spiraling real estate costs and tighter mortgage regulations, many young adults find it difficult to buy a house. Thus, parents are able to help out when they sell the family home.

Even if you downsize by selling a family home and moving into a condo, maintenance costs and living expenses may be steep as well if you stay in the same area.

You may need to move to a smaller city or a less pricey area to generate enough savings.

Selling your large family home and moving into a smaller one will generate savings on taxes, repairs, energy bills, insurance, etc.
By selling your house and moving to where the cost of living is lower may be inconvenient.
Of course, you have gotten used to shopping in your favorite stores, visiting haunts, seeing friends weekly, etc. It could have an impact on your lifestyle and friendships.If you sell your bigger house to move into a smaller apartment or a condo, you would be losing space for a garden, your stored items, or large furniture. You may need to get used to hearing more from your neighbors' home than you want to.
By selling your house, you can have more options such as buying a condo, renting one, or even selling a townhouse downtown to move to the countryside.

It really depends on what lifestyle you prefer. The benefit is getting more options to follow your heart's desire.

Moving to a new house is physically and emotionally exhausting.

It can also be expensive if you move out of town or out of state.
If you don't have enough savings to fund your retirement, sitting on your equity won't solve cash flow problems.  Retirement doesn't exempt anyone from paying living expenses and they can be costly, considering the rising costs of healthcare, insurance, taxes, etc.
You may have been living in your area for many years due to your work. Now that you have retired, you have the freedom to choose where you really want to live.  If you plan on traveling more now that you are retired, it makes more sense financially to live in a condo where you can pretty much pick up and leave any time you want.
Most importantly, you should know that you can sell your house tax-free in Canada using the primary residence exemption. To know more, visit the site of Canada Revenue Agency to benefit from this exemption and get more money from your home sale.
Get valuable real estate advice from professionals
Selling a house is a complicated transaction which you shouldn't be doing alone. It becomes even more complex if you are selling an old home and buying a new one.
The only real way you can make a good decision is to ask yourself what you want and if you can afford to make that choice. Fortunately, real estate experts such as real estate brokers in our network can present to you the pros and cons and map out a strategy for selling and buying a house at the same time.
Real estate brokers have a vast network of resources consisting of other professionals such as mortgage brokers, insurance brokers, financial advisors, real estate notaries, etc. They can refer you to people you need to talk to so the entire process becomes easier for you.
To get started in finding a real estate broker in your area who can help you, fill out our free online form on this page and receive FREE and NO OBLIGATION quotes.
Steps to selling your house for retirement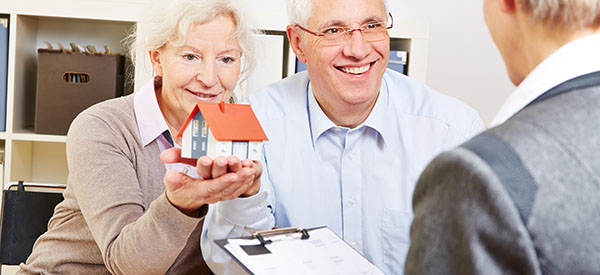 If you have made the decision to sell your house for retirement, you can now move on to the next stages of planning your home sale.
There are some simple steps you can take to make the process as convenient and profitable for you as possible.
Step 1: Find the best real estate broker.
Don't put a for sale sign just yet, not until you find a good real estate broker to handle the sale of your house.
A good real estate broker will help you from start to finish. He will help you to determine the right selling price, prepare your home for buyers, market your property to find a buyer as quickly as possible, and close the sale successfully.
You can compare real estate brokers by filling out the form on this page and connect with experienced real estate professionals specializing in your area.

Step 2: Discuss your goals with your broker.
After hiring a broker, you can now discuss your goals and work with your broker to successfully sell your house.
Determine the right selling price.
Learn what you need to do to prepare your home for the sale: minor/major fixes, staging your house
Do you sell your house first or buy a house first?
If buying a house, do you want a condo, a townhouse, or another house?
Tell your broker your expectations.
Go over the terms of your agreement including the commission, services included, conditions for cancellation of the agreement, etc.
Step 3: Get a home inspection.
Don't wait until you have a potential buyer to get a home inspection. While a buyer would certainly want to conduct their own inspection prior to the sale, you as the seller benefit from having a home inspection as well.
A pre-sale home inspection will inform you of the actual condition of your home and allow you to make any repairs before putting your house in the market. It will guide you in setting your asking price and strengthen your position with buyers.
Step 4: Prepare your home for buyers.
As soon as you are ready, you should prepare your home for buyers. Armed with your home inspection report and with advice from your broker, you can start cleaning up, putting away personal items in storage, trimming your grass and painting the fence, and doing what it takes to give your home a fresh look.  On the other hand, your broker will get busy with listing your property, marketing it online, and arranging home viewings with interested buyers.
Step 5: Close the sale.
Your broker will present you with viable offers from potential buyers. You can study these offers and accept what you find most suitable.
Your broker will negotiate offers to get you the best possible price for your house and close the sale.
Sell first before buying: Planning what to do if your house sells
Many home sellers wrestle with the choice of selling first or buying first. As soon as the house is listed, a home seller may be tempted to start looking for a new place. Don't get too carried away with looking for your home's replacement unless you are financially ready to pay for 2 mortgages or maintain two houses.
If your house sells quickly before you even find a place to go to, there are still ways to preserve your sanity.
You can always put a contingency clause in the contract that asks for time to move out before turning over the property to the buyer. This period can be from 7 to 30 days. This is something that your broker and your buyer's agent can negotiate.  Another option is to make the sale contingent with your purchase of a new home.
It is also a good option to rent a home first before buying one after your house sells. This will you more time to look around without feeling pressured.
Looking desperate to sell because you already bought a new home is something buyers and their agents will definitely take advantage of and can lower your price at the negotiation table.
How to choose the best broker to sell your house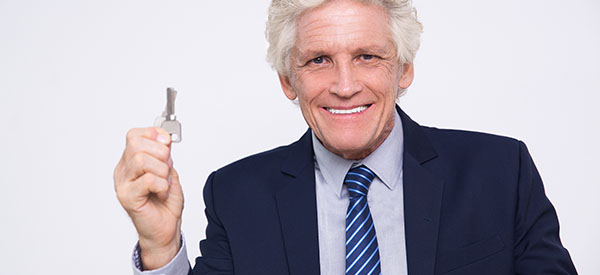 Your real estate broker will be your most important partner in selling your house profitably.
With that in mind, you can't just pick anyone and hope for the best. It is important to choose a professional who can make the process of selling your house as pleasant, convenient and stress-free for you.
When considering potential brokers to work with, you can evaluate them based on the following:
✓   Personality
Make sure that your broker's personality is pleasing to you. Because you will be working with him constantly until your house sells, you want to choose someone you find easy to talk to, trustworthy, and listens to what you want.
✓   Experience
You want to find someone that has adequate experience in selling properties similar to yours in your area.
✓   Track record
A good gauge of a broker's abilities is to know how many properties he has sold in your area in the last 6 months.
✓   Commission rate
A broker will charge a commission for selling your house. In Canada, the average commission can be from 3% to 5% although this is not set in stone. Ask what is the commission rate and compare what services are included – professional photos, staging, listing the property, etc. Keep in mind that a lower commission rate may not necessarily work in your favor as you want a very motivated broker working for you.
Don't rely on what brokers tell you. Ask them questions and thoroughly understand their offer before making your choice.
Further, don't limit your choices to brokers that your acquaintances refer. Rather, compare qualified professionals from a vast network such as Compare Real Estate Agents and make your choice based on solid criteria mentioned above.
Be a successful seller: compare real estate brokers with our short online form
It may seem overwhelming to find a good broker from hundreds that could be in your city.
Don't worry; our network consists of experienced and knowledgeable real estate professionals who can help you. We have already done the difficult task of screening each one, checking their credentials, and establishing criteria to make sure that you receive only the best service for your buck.
Fill out a short online form (it only takes 2 minutes) to inform us what your expectations are and we will work hard to find your match!
Receive free proposals from brokers in your area so you can choose the one that suits your needs and preferences.
Our service is free and no obligation! Start planning your home sale for retirement with the best broker by your side today.