6 June 2018,
Have you decided to sell an income property?  If you're like most real estate investors, you need to ask yourself what price should you offer for your building if you want to get the most profit out of your investment.
Contrary to what most people think, determining the selling price is not as easy as it seems. It requires a special knowledge and understanding of the local real estate market, market conditions, buyer preferences, etc.
Revenue generated from a building can also have a huge impact on the selling price of an income property along with market comparables.
It can quickly become confusing! Your selling price is critical because it will attract or turn-away buyers.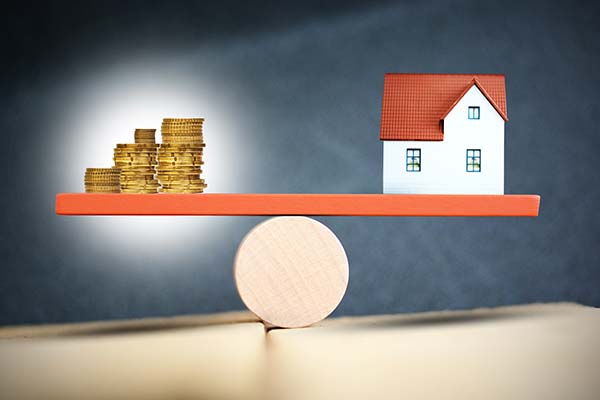 Two Main Choices for Assessing the Value of an Income Property
The valuation of an income building has no room for guesswork; you just can't pull-out a figure from thin air or base it on emotions or sentimental reasons. In addition, the municipal appraisal value is not exactly an accurate point of reference and can be dead wrong.
If you want to be 100% sure of getting the best selling price for your rental property, you can turn to two real estate professionals to help you out.   These 2 knowledgeable professionals as a chartered appraiser and a real estate broker! Here is a description of the difference between the two as well as the benefits that they can provide.
Chartered Appraiser

Real Estate Broker

An accredited appraiser is a reputable professional with exclusive expertise in  real estate valuation. He is a competent professional providing accurate real estate services.

It conducts a full analysis, using either one or more recognized methods in evaluation, and then submits a comprehensive report of more than 30 pages attesting to the value of a property.

However, his services are not free, and it will cost you at least $500 to know the exact fair market value and the best selling price for your income property.

Hiring a chartered appraiser is one of the most reliable ways to determine the value of your property for sale.

A real estate broker is a professional in real estate transactions with a thorough knowledge of the real estate market. He also has a background in real estate valuation.

Because of his privileged access, he can make a fair analysis of similar properties that were sold in your area and also know how to compute property income.

While it may be less accurate than an appraiser, his services come free because you will only pay his commission once the property is sold.  His advice can help you establish a fair selling price that can quickly target potential buyers.

He also has expertise in various other areas of real estate which can be at your disposal.
These 2 solutions are ideal if you wish to get a fair and accurate assessment of the value and optimal selling price of your income property
Whether you choose to hire a chartered appraisal before or during the sale of your properety or entrust the determination of the selling price to your real estate broker, both professionals can help you justify the selling price to buyers.
They will use market comparables or the income method for evaluating market value.
Market value of an income property: market comparables method vs. income method
There are three recognized methods in real estate valuation: the comparables method, the income method and the cost method. The cost method is used very rarely in the case of income properties, and is very difficult to use. It requires extensive expertise and only evaluators know how.
If you are dealing with a real estate broker, the real estate broker will use either the income method or the comparables method. Here is a summary of each method, as well as an explanation of when to use it.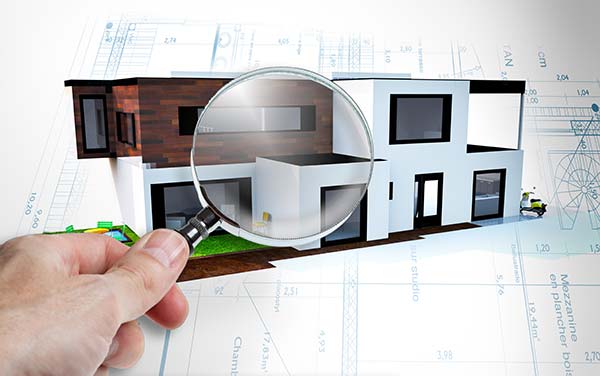 Comparables method
The comparables method is used primarily for small income properties and plexes, which are buildings with 6 units or less. The method consists of using sales of comparable properties in the same area and adjusting the differences with the subject building to estimate its value.
For example, an appraiser will choose between 3-5 comparable sales, and will adjust their price based on the characteristics of the building being appraised. Then, he will get the average value or choose the most relevant value from the adjusted selling prices of comparables to target the market value and the potential selling price of the subject building.
The comparables method is particularly popular with real estate brokers, and is usually THE method par excellence since it consists of direct evidence of value. It is particularly used by brokers to evaluate the selling price of houses, condos and other small rental properties.
The income method can sometimes be more appropriate.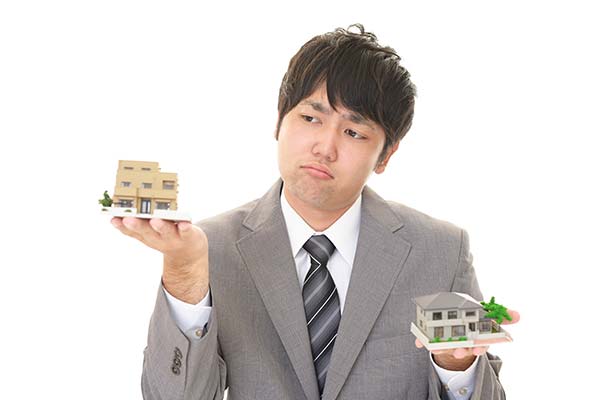 Income method
The income method is used especially for multi-unit buildings with more than 6 units. The method states that there is a relationship between the income generated by a building and its value. This method involves calculating the potential value and selling price of a building based on its income.
More complex  compared to other methods, only the best brokers know how to use it. It is, however, perfectly mastered by approved evaluators and often complements an exhaustive analysis of comparables.
Basically, the method consists in discounting, according to an overall discount rate (TGA), the income generated by the building. The TGA is often derived from a comparative analysis of comparable sales, so there are often elements of the comparables method that are used. A chartered appraiser could give you more details on the operation and application of this method. Be aware, however, that it is generally used for larger buildings, and that it helps to find the market value of an income property.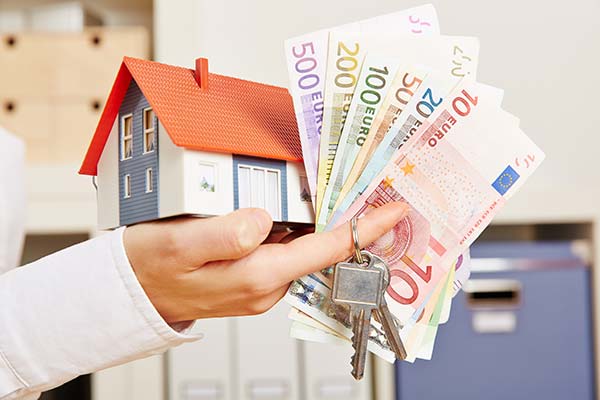 Why it's impossible for you to evaluate the market value of your income property on your own
Property valuation is a relatively small field and all comparable sales data in your area is restricted to real estate brokers. You do not have access, as an individual, to the prices of properties sold near you or having similar characteristics. Without these data, it is quite difficult to conduct an analysis of comparables or to apply the income method.
If you want to evaluate the selling price of your income property, you must either go through a chartered appraiser or a real estate broker. If you do not want to spend hundreds of dollars on appraisal fees, we suggest you consult a real estate broker.
Save Money when you Hire A Real Estate Broker to Sell your Property

Hiring a real estate broker to sell your income property can result in savings!
Yes, you can save money even if you need to pay a broker's commission. How does that work?
A real estate broker has expertise in various areas of real estate.  During the process of selling your property, you can benefit from valuable advice about your real estate transaction, including determining the selling price of your home.
A professional property appraisal can cost you $500 to get done by an appraiser but your real estate broker can already give you a good idea of fair market value from the very beginning.
An earnest buyer can undertake a property appraisal, at their own expense.  With an experienced real estate broker, you can justify your selling price because your broker has access to market comparables.
Keep in mind that a seller doesn't pay a broker commission until the sale is completed.
Find Brokers That Specialize in Multi-Unit Properties
If you want to find a real estate broker specialized in multiple units to evaluate your income building, look no further! Just fill out the form below to receive several offers from the best real estate brokers in your area.
Compare their profiles and their commission rates in just 2 minutes!
It's a free, fast, efficient and is a non-binding service.
With a real estate broker by your side, you can be sure to sell your income property for the best price!
Tips for Selling an Income Property in Quebec
Selling an investment or income property can't be done in a few seconds or clicks.  The time between the decision to sell and the final sale can take weeks or even months.  In fact, selling an income property can require much work.
There can be a variety of reasons to sell an income or rental property.  Many landlords tire of managing their properties while others just want to take advantage of the appreciation in value of a rental property.  No matter what your reason for selling, you need to be aware of certain steps you must take to successfully sell your income property.
If you are selling a rental property with tenants, you must know the tenants' rights and your obligations as a landlord.
Once you have made the decision to sell, find the right broker to help you with the sale. Your real estate broker can guide you step-by-step from:

Determing the best selling price
Marketing the property to reach a maximum number of potential buyers
Arranging for appraisal
Advising you on how to increase the value of your property
Arranging property viewings
Negotiating the sale price
Closing the sale

Your real estate broker can also refer you to other real estate services you may need such as a notary, building inspector, building contractors, etc.

You can find the best real estate broker specializing in multi-unit properties or income properties using our free comparator. Just fill-out the form below and you will receive competitive offers from experienced real estate brokers in your area.
Want to Sell your Income Property? Work with the Best Real Estate Broker
A real estate broker understands how to market an income property to attract buyers at the least possible time.
If your goal is to sell your income property fast and for the best possible price, your best option is to find an experienced real estate broker in your area.
Selling an income property is more complicated than selling a house especially if it is tenanted.  A good broker understands the dos and don'ts and know exactly how to present the property to buyers to fetch the highest price.
Would you like to eliminate the stress of finding buyers or negotiating the price with potential buyers?
Let a good real estate broker from our network of real estate professionals help you!
Fill-out our short online form below and we will take care of connecting you with qualified brokers based on your needs and preferences.