8 février 2022,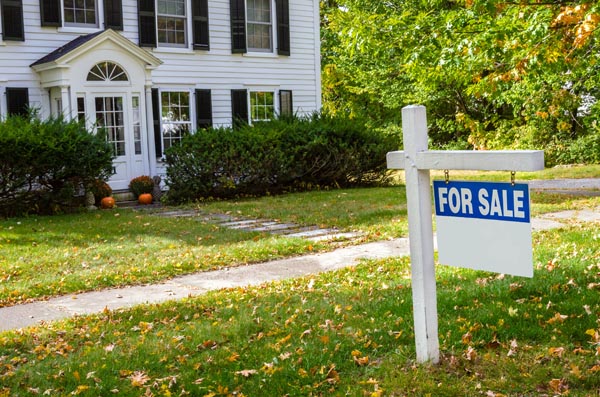 Many Quebecers inherit property every year. One of the most common actions taken regarding inherited real estate property is to sell it during the settlement of an estate.
It is also possible to inherit real estate property while the owner is still alive. Whether it is a bequest when someone dies or a living gift, there are many questions that will arise. Since most of us may not have a clue what to do regarding taxes, legal issues, and selling an inherited property, it is best to work with experienced professionals!
You will, most probably, need to consult a real estate lawyer, your accountant, and most importantly, a real estate broker!
Real estate brokers are licensed professionals that have the expertise and experience to handle the sale of an estate or inherited property as efficiently as possible.
You can consult reliable real estate brokers in our network by filling out the form on this page.
You can get FREE and NO COMMITMENT offers from our partner brokers
to help you with your inherited property.
Selling Property inherited or Received as a Gift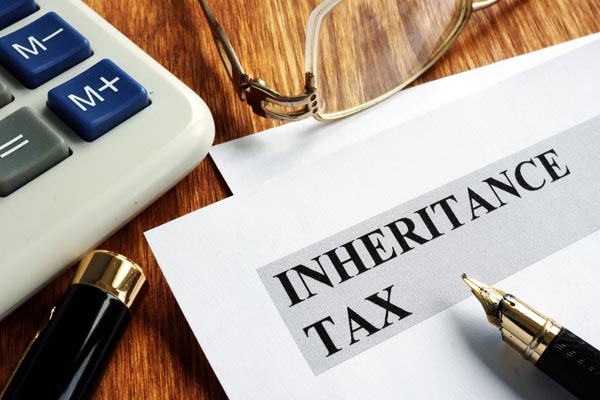 When you receive a real estate property as a gift, you are considered to have obtained it at its Fair Market Value.   There is no inheritance tax in Canada but if you decide to sell the property, you will need to pay the capital gains tax.
It is important to have a real estate broker by your side for such an important transaction so he can assist you in determining the right asking price for the property and with any other issues that would arise.
If there are several heirs to a real estate property, its disposition could become more complicated, especially if not all of the parties involve agree.
A real estate broker can be of valuable assistance in executing the transaction according to the wishes of the heirs'. He will speak to each one of them and act as the "bridge" of communication and minimize disputes.
If everyone agrees to sell the property, it will be an "estate sale" and can be handled smoothly by a reputable real estate broker.
What happens in an estate sale in Quebec?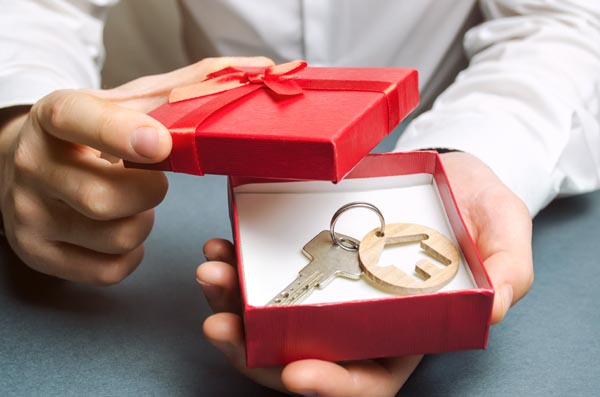 An inherited property is one that is passed down from a parent or relative after death.
When a deceased person leaves a property to a spouse or partner, the heir can choose to live in the home or sell if. In some cases, family members decide to sell the property, especially if it is a secondary home or if the heir wants to move to a different home.
Selling an inherited house is not always as simple as it seems. The property may not be in good condition if it has been vacant for some time. It may need a facelift to ensure that you can get the best value for it. This means you may have to spend a little on improving the curb appeal or undertaking needed repairs.
Of course, it is also possible to just sell the property as it is which is why inherited houses appeal to investors or buyers looking to buy a property below fair market value. If you decide to sell an old house as it is, you may receive low offers or even wait longer for a buyer to come along.
This is why it is so important to find a real estate broker.  A good real estate broker will start by checking on the fair market value of the home and what needs to be done to be able to sell it. He has a network or real estate professionals who can help make this happen – home inspector, real estate appraiser, real estate lawyer, renovation contractors, home stagers, etc.
Every step of the way, he will consult you and other heirs and proceed to execute your decisions. If the property is to be sold, he will list the property and market it online to find the right buyer at the soonest possible time.
Why is it not a good idea to try to sell the inherited house on your own?  Selling a house means you have to entertain inquiries, show the property to buyers, negotiate with buyers who make an offer, etc. It is a lot of work and should be done by someone who is experienced and skilled.
If there are several heirs to a property, determining who will take care of these tasks can be a cause of conflict and disagreements.
With a broker by your side, the transaction is stress-free, professional, and smooth. He is a neutral party that will look after the interests of all parties concerned.
Selling a house without a legal warranty
What does selling a house without legal warranty mean?
Persons selling real estate properties must provide a warranty that the said property is free from title defects and latent defects before the sale. By law, these two warranties – warranty of ownership and warranty of quality – are automatic.
A legal warranty protects the buyer against hidden defects at the time of the sale which were unknown at the time and not disclosed in the pre-purchase inspection. One example would be mold.
However, it is possible to sell a real estate property without a legal warranty if it is specified in the offer to purchase.  A lawyer can draft a clause in the contract that the buyer is purchasing the property at his own peril. It must be drafted properly to avoid any confusion.
An example of this clause would state "This sale is made without legal warranty of quality, at the buyer's risk."
If this is the case, the buyer cannot sue the seller due to defects or request for defects to be fixed. Usually, properties sold without a legal warranty, such as in the case of inherited properties, have a lower selling price.
Waiving the warranty of quality is a frequent occurrence in the sale of properties following repossession or when sold by an estate.
It is important to understand that the waiver of the legal warranty does not protect the seller from lawsuits for defects which he knew about but did not declare at the time of the sale.
The duty of a real estate broker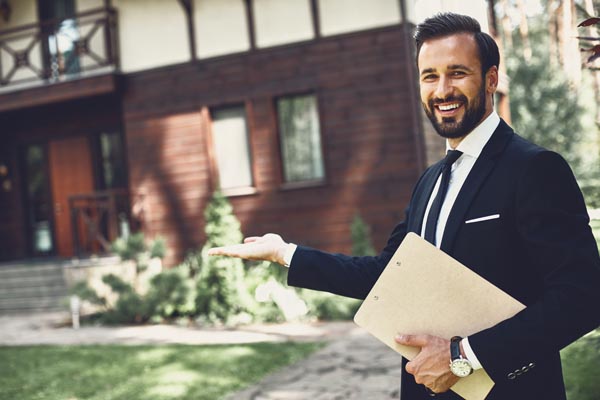 A broker has the duty to inform both the seller and the buyer of the consequences of waiving the legal warranty.
The seller must be aware that the information will be appearing on the description sheet and may reduce interest in the property from potential buyers.  The seller must also be aware that the waiver of the warranty also has a big impact on the selling price.
Buyers should be made to understand the risks of buying the property without a legal warranty and that they can conduct a more thorough home inspection. The home inspector should also be notified that the property is being sold without legal warranty.
The seller should also provide a copy of the "Declarations of the seller of an immovable" as provided by the OACIQ.
Repossession vs. Estate Sale: What is the difference?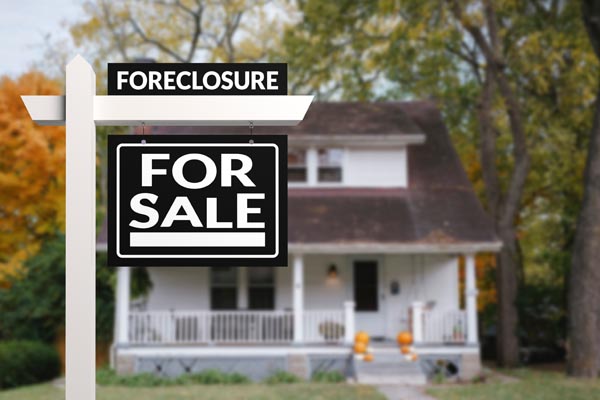 Some people are not aware that there is a difference between a property for sale due to repossession and an estate sale.
While both are similar in that the asking price are generally lower compared to other similar properties and the absence of a legal warranty, the reasons behind the sale differ.
An estate sale occurs because the owner has died and has bequeathed the property to heirs who don't want to keep the property.
In contrast, a foreclosed property is put on sale because the homeowner has failed to keep up with mortgage payments and has forced the bank to foreclose.
In both cases, a real estate broker handles the sale and is empowered to manage all aspects of the sale and transfer of the property to buyers.
Is selling an inherited house taxable as income?
Profit derived from selling an inherited house will count as income and be liable for capital gains tax. The tax is calculated based on the fair market value of the real estate property at the time of the inheritance at 50% of the capital gain.
For clarity, take this example. If the inherited house was purchased originally at $250,000 and was bequeathed to you with a value of $500,000, the capital gain on the property will be $250,000 and the tax is $125,000.
It is advisable to contact a real estate lawyer specializing in capital gains tax practice. It is always ideal to contact an expert when selling a home.
FAQs on estate selling in Quebec
Have you recently received a real estate property as part of your inheritance?  We know you may have questions so we came up with these FAQs to guide you in your transaction.
Is there a deadline or time limit for the settlement of an estate?
The Civil Code of Quebec does not set a specific time for settling the estate of a deceased. However, it is clear that heirs should accept or decline an inheritance within 6 months. An inventory of properties after death must be made within 6 months.  The liquidators are also required to render accounts to the heirs once a year or at the end of the liquidation procedures while requirements for liquidation are being procured.
When can I sell a property I inherited?
As soon as all of the beneficiaries have consented to the sale of an inherited property (in the case of 2 or more heirs), it is necessary to accomplish a "declaration of transmission of an immovable" prepared by a notary. This is a notarial deed which will be registered in the Quebec Land Register so that the proper transfer to the heirs can be executed.
When the transfer has been completed, the new owners can proceed with listing the property for sale.
Who can decide if the property is to be sold or not?
If several people have received the inheritance, a unanimous agreement to sell the property is required. If one of them would like to keep the property, they must come up with an amicable settlement such as compensation for the other heirs.
Do I pay tax if I inherit a property?
There is no tax for inheriting a property such as from a spouse or a parent if you decide to keep it as your home. You may be liable to pay tax if you decide to sell it.
If you inherit a vacation or secondary home from your parents or a family member, you are also liable to pay capital gains tax. If you cannot pay it, the tax would be deducted from the estate of the deceased.
Is the sale of an inherited property in Quebec taxable?
Some people who inherit a property from a relative or family member decide to sell it because they already have a home or cannot maintain the inherited property. If you decide to sell the property, the inheritance law applies. Profits from the sale is considered income and will be subjected to capital gains tax.
Who pays for the capital gains tax for an inherited property?
The transfer of a primary residence through inheritance (such as from parent to child) has no capital gain and therefore, no tax. If you sell the inherited property, you will pay for 50% of the capital gain. This figure is computed by deducting the original purchase value from the current market value.
What other option is available if I inherit a property I but cannot live in it?
If you inherit a property but already own a home. Your options are to sell the property or turn it into an income property by renting it out.
If you decide to convert it to an income property, you are still liable to pay capital gains tax.
Is it better to renovate an inherited property before selling it?
Most inherited properties are old and may not be in their best condition. To get the most value out of the sale, real estate professionals recommend doing necessary repairs and fixes before listing it for sale.  If you improve the property before the sale, it can attract more potential buyers and increase the selling price.
Do I have to declare my inheritance on my income tax return?
Inheritances and gifts do not have to be declared with your income tax unless the following situations apply:
You sell the property
The property is a secondary residence or vacation home
If you convert the property into a rental property
What is the legal holding period for an inherited property?
There is no maximum or minimum holding period for an inherited house. The taxes will not change regardless of how long you decide to sell the property.
How can a real estate broker help me with an inherited property?
A real estate broker can help you sell your inherited property with the best possible price and for a shorter period of time. He can provide suggestions for increase the potential asking price, setting the right price, answering questions you may have, and work hard to find the best buyer.  A broker can also recommend other real estate professionals you may need such as a contractor, notary, or home appraiser.
Find real estate brokers for your estate sale or inherited property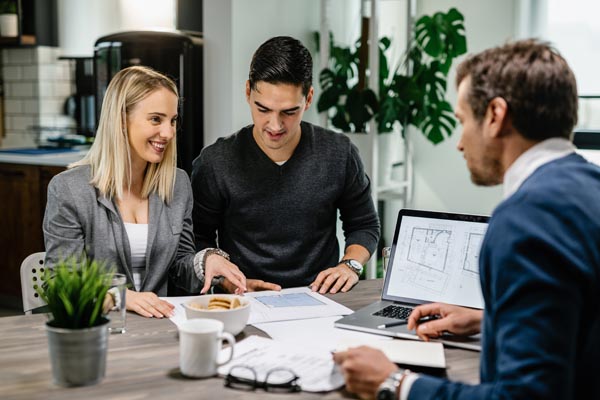 When it is time to sell an inherited property, working with a real estate broker has many advantages.
Estate sales can be quite complicated and the risk of encountering problems or issues is greater compared to a regular property.
Don't take chances with your inheritance and entrust it to the best professionals for your real estate transaction. Our network consists of licensed and experienced brokers who can give you valuable advice and guide you from start to finish.
No matter where your inherited property is located, we have qualified and reputable partners who can assist you with selling your property:
Sherbrooke
Trois-Rivieres
Laval
Quebec City
Montreal
Ottawa-Gatineau
Saguenay-Lac-Saint-Jean
Mauricie
Estrie
and throughout the province!
Compare brokers to find the right professional to help you with selling your property.
Just fill out the short online form below and get connected to top brokers in your area,
free of charge and no-obligation!