18 July 2017,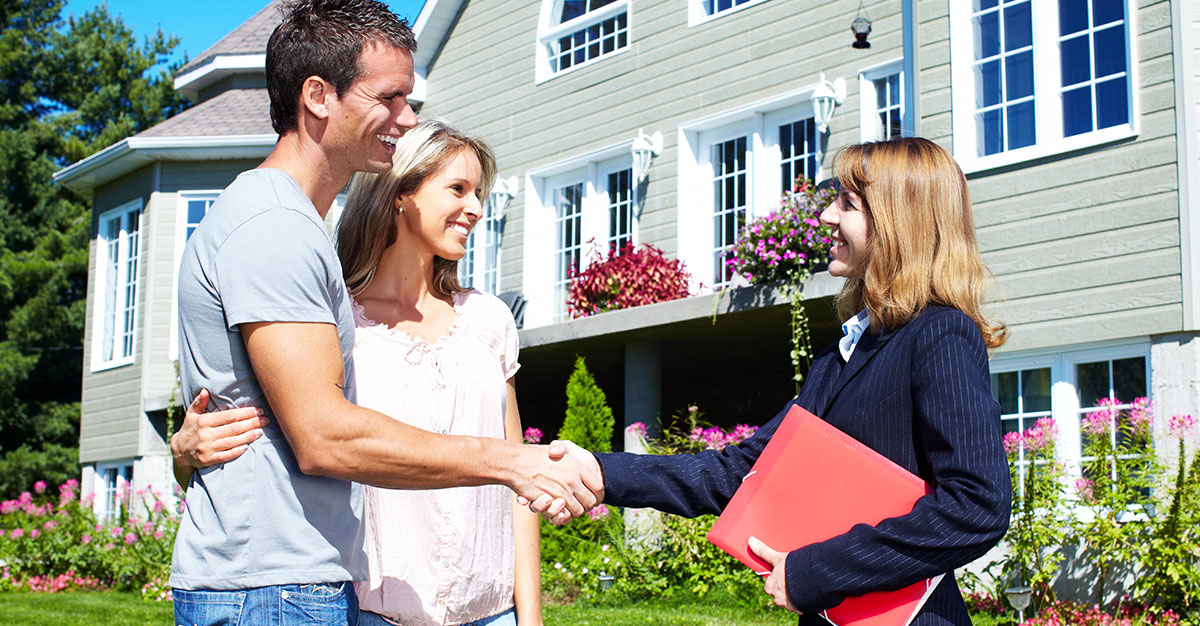 When you hire a real estate agent as a home buyer, you have certain expectations. In the same way, your real estate agent would have expectations from you that will help to make your real estate transaction a success.
A good real estate agent is a people person. But if you unintentionally cross a line, it could create tension and derail your project. Below are some simple rules to keep in mind when shopping for the perfect home to buy.
Home Buyer Protocol – Understanding how to Deal with Real Estate Agents
An average person would buy a home perhaps once or twice in his lifetime. Because we don't get to experience home buying or home selling too many times, we may not be aware of some protocol or rules for dealing with real estate agents.
Below are 8 things you shouldn't do when working with a real estate agent.
1. Don't hire a Real Estate Agent if you are not ready to buy a house.
When you express an interest in buying a house and sign up with an agent, he will pull out all the stops to find your dream home.  He will be making calls on your behalf, arranging home visits, and helping with your paperwork.
Don't ask a real estate agent to show you houses unless you are prepared to buy a house.  Real estate agents work on commission and don't get paid for the work they do unless a sale is completed.
2. Don't call listing agents to see homes or go to open houses without checking with your agent.
Listing agents or those selling someone's house work for the seller.  Don't cut out your real estate agent or give the impression to another agent that you are unrepresented.  If you want to do your own search, don't hire a real estate agent.
3. Don't forget appointments or be late for appointments.
Real estate agents have a gamut of tasks on any given day as they represent multiple buyers and sellers.  Give your real estate agent the courtesy of informing if you can't make it to an appointment or if you'll be late.
4. Don't make up rules as you go along but discuss your expectations with your real estate agent before signing an agency agreement.
It is important to communicate to your real estate agent your expectations from your collaboration. Do you expect to be picked-up and driven home for viewings? How do you want to be contacted?
Don't make up rules as you go along but rather make your expectations known from the very start.
5. Don't ask your real estate agent to reduce his commission.
There is no fixed commission for real estate agents. Although individuals are welcome to negotiate commissions, it should be done before the signing of the agreement and not after.  Once you have agreed to a commission rate, you should not ask the agent to reduce it.  A lower commission rate for the selling agent means a lower commission for the buyer's agent.  This will make it less attractive for agents to sell your house.
The same goes for home buyers. As you are not paying the commission of your agent, asking him to reduce his commission to help lower the cost of your home purchase won't help.
6. Don't pretend to understand what you don't.
Buying or selling a house is very complicated.  It is important for you to understand every aspect of your transaction considering that it's your money involved.  Don't be embarrassed to ask questions if you don't understand something such as the costs related to your closing or about the bid process.
7. Don't say you have a lender ready if you don't.
It is a home buyer's duty to get his finances ready before shopping for a home.  You must speak to a lender and get credit approval before looking at houses.  Don't try to impress an agent that you have been credit approved if you are not.  If you find a house you like a lot, you could miss out on the sale simply because you aren't ready with your financing.  Another problem is when you look at houses worth $400,000 when you can only be approved for $300,000.
Talk to a lender before hiring a real estate agent to avoid wasting both your time and your real estate agent's time.
8. Don't work with another real estate agent until you've terminated your contract.
Like all relationships, some people can become dissatisfied with their real estate agent. Whatever the reason is, don't work with another real estate agent until you have terminated your contract.
This is why it is important for you to understand everything before you sign a document. Your contract will stipulate how to end the agreement with your agent. You must have a valid reason for terminating the contract and you should put that in writing.
If you are a home seller, it isn't easy to terminate a listing agreement. If you have changed your mind about selling your house, they can't force you to sell but you may not be able to list your property that easily with another broker until the listing expires.
Be honest with your real estate agent and be specific about the reason for your dissatisfaction.
Top Questions about Buyer Representation – How your agreement with a real estate agent works
Most contracts or agreements are long and people become impatient to read them line by line. But when you are signing a Buyer Representation Agreement (BRA), it is important that you know your rights and responsibilities.
By understanding what you are agreeing to, you will know how to handle your relationship with your real estate agent.
Below are some frequently asked questions from home buyers about working with a real estate agent.
Do I need to sign a Buyer Representation Agreement?
A Buyer Representation Agreement stipulates the expectations of both the buyer and the realtor.  It puts everything on the table so that both parties don't have misconceptions about the transaction.  It also indicates how long the agreement is, a commission clause which explains how the realtor will be paid, and what options the buyer has.
You are not required to sign a BRA if you don't want to but it does offer you with certain benefits such as confidentiality of your information and protection of your best interests.
What is my option if I don't want to sign a Buyer Representation Agreement?
Buyers who are not amenable to signing a BRA can choose to sign a Customer Service Agreement (CSA).  In this type of situation, the broker will help you to buy a house but they are not required to provide you with advice as they would to a client.  They will show you houses and help with paperwork.
With a CSA, both you and the broker have less commitment to one another.
A brokerage has the option to refuse your business if you don't wish to sign a Buyer Representation Agreement.
What is the standard length of time in a Buyer Representation Agreement?
A Buyer Representation Agreement locks you into using a realtor exclusively for a set time. It is important to check the time period indicated and this can be 10 days, 1 month, 3 months, or even 12 months.  There is no standard length and it is up to both the realtor and the buyer to determine the length of time they want to work together to find a home.
It is advisable to keep the period short since a committed agent and buyer may find a home in just 2 weeks.  By keeping the period of the agreement short, the buyer has no problems finding a new realtor if the relationship is not productive.
Keep in mind that during the validity of the agreement (for example, 90 days), the buyer cannot work with another real estate agent unless the first one agrees to rescind the agreement.
What should a buyer look for in a Buyer Representation Agreement?
Every buyer must carefully examine the commission clause and the termination clause.
The commission clause should spell out how the real estate agent will be compensated. Normally, the agent is paid by the seller's commission therefore the buyer is not responsible for the agent's commission. But if the BRA specifies that the agent will be paid a 2.5% commission and you buy a house where the seller offers only a 2% commission to the buyer's agent, you might be charged the remaining 0.5%. Make sure you understand the commission clause.
The termination clause is also important. It should tell you how you can terminate the agreement if you are dissatisfied in any way with the services of your real estate agent.
Are buyer representation agreements negotiable?
The terms of the agreement are negotiable to both parties.  A buyer who is not comfortable with any part of the agreement (contract period, termination, commission) can ask for amendments or choose not to sign it.
A BRA protects both the Buyer and the Real Estate Agent
Of course, there may be real estate agents who are willing to work with buyers without a signed agreement. This can be especially true if there is a level of trust between them and the real estate agent is sure the buyer will never cut him out of the deal.
But it may be advisable to use a buyer representation agreement to protect the interests of both the buyer and the real estate agent.
Start your Home Search with the Right Real Estate Agent
From reading about what your rights and responsibilities are as a home buyer, you have a clear idea of what it is like to work with a real estate agent.
Definitely, a real estate agent can simplify and make your home search a pleasant and enjoyable experience.
✓ Your real estate agent can find you the home of your dreams quickly
✓ Provide you with valuable advice regarding any property you wish to purchase
✓ Refer you to the right real estate professionals such as a home inspector or real estate lawyer
✓ Assist with your paperwork
✓ Answer all your questions related to your home purchase
You can compare real estate agents with free real estate proposals.  In just 5 minutes, you can find the best real estate agent for you.
Our real estate partners have many years of experience in buying and selling homes in your area.
Fill-out our online request form to get to know them and see which one can best assist you in your search for the perfect home.