12 juin 2017,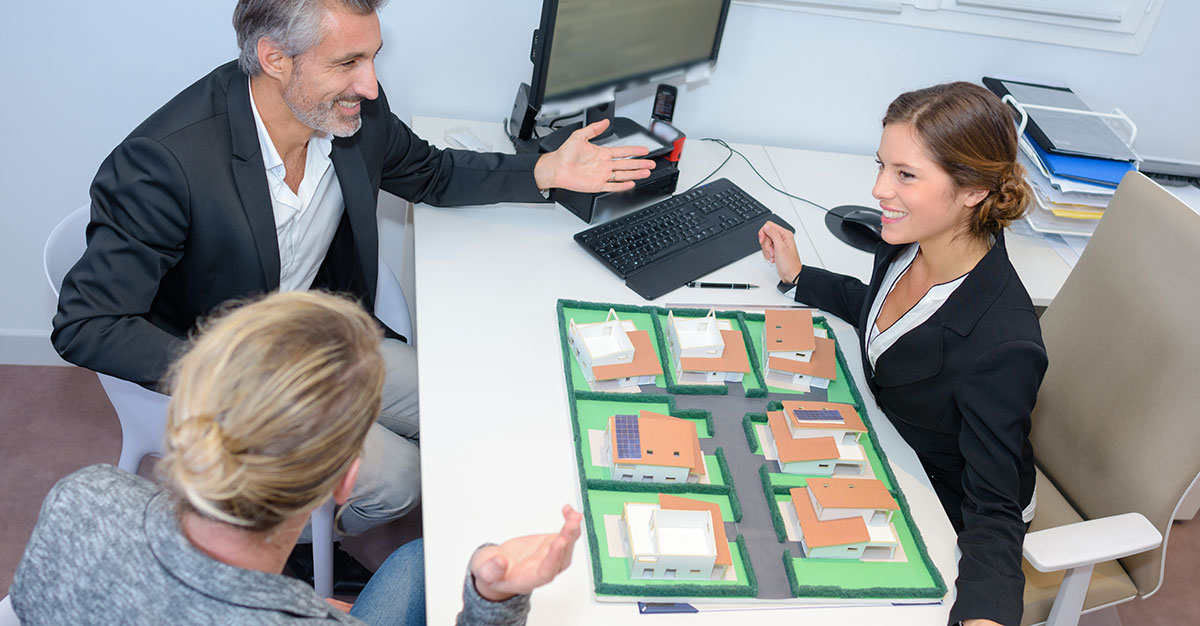 Real estate agencies are companies that offer real estate services including sale, lease, and negotiation of real estate.
In essence, a real estate agency connects individuals looking to buy a property with those who want to sell or lease a property.
Some real estate agencies are independent while others are part of a larger national or even global network.  The men and women who work in real estate have the huge responsibility of generating and conducting transactions with buyers and sellers.  They are the brokers and real estate agents who are the heart of the industry.
If you plan to buy a house or sell your home, it is best to obtain the professional services of a real estate agent.  Real estate transactions are complex and involves a huge amount of money. An experienced real estate agent will ensure that your transaction is hassle-free, efficient, and more importantly, profitable.
You can compare real estate agents with our free online request form to find the right one for you.
Real Estate Brokers and Agents are vital to Real Estate Transactions
The real estate industry is heavily regulated.  In order to be a licensed broker, an individual must have a professional certificate.  This allows him to carry out real estate transactions or manage property legally.  The individual must also possess the following:
✔ Professional training and knowledge
✔ Third party liability insurance
✔ Required financial guarantees
Self-employed real estate brokers and agents may not be franchised.  Resourceful and motivated real estate agents can successfully earn income by being self-employed.  To date, there are about 400 independent real estate brokers in Quebec and are members of their association called the Réseau des courtiers immobiliers indépendants du Québec (RCIIQ).
In addition, there are 40 real estate agencies of 20 or more brokers in Quebec. Generally, a real estate brokerage does not hire brokers who are independent.  Rather, a franchisor grants a licensed broker (franchisee) the rights to use and operate under its trademark or banner and be part of its network.  This is done according to a standard franchise agreement.
Not all brokers are equal as they each offer unique benefits and advantages to their clients. Some of them also specialize in specific real estate markets. Depending on your property needs, you can find the right real estate broker by comparing various agencies based on price, services, and expertise.
When you accomplish our online request form, your information will be forwarded to 3 real estate brokers from our network.  You will then receive free real estate proposals so you can compare and choose based on your preferences.
The 9 Biggest Real Estate Agencies in Quebec Province
Quebec is a great choice for any individual wanting to buy a home. This is because real estate prices are lower in Quebec compared to other parts of the country.
Its diverse and exciting neighborhoods also provide plenty of options for home buyers, making the market dynamic and quite active for home sellers.
Here are the 9 biggest real estate agencies in Quebec for your consideration.
Royal Le Page Real Estate Agency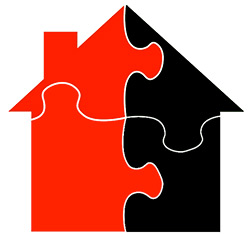 As a pioneer in real estate services, Royal Le Page was established in 1913 by AE Le Page and known as a Bungalow Specialist.  It was also a home builder during the 1920s in Toronto's west and north areas.  In the 1970s, the company expanded its share of the residential market through more than 140 acquisitions in Canada.
In 1994, Royal Le Page opened its franchise system, rapidly expanding its network across the country.  It also launched the first national real estate portal in 1995.  In 2000, it became the first real estate company to give consumers the opportunity to search for properties and obtain neighborhood information with interactive mapping technology.
A company of many firsts, Royal Le Page offers many innovative and customer-oriented services in real estate.  Today, it has a network of more than 1400 real estate brokers in the province using state of the art technologies and have access to pertinent market data and training.
Via Capitale Real Estate Agency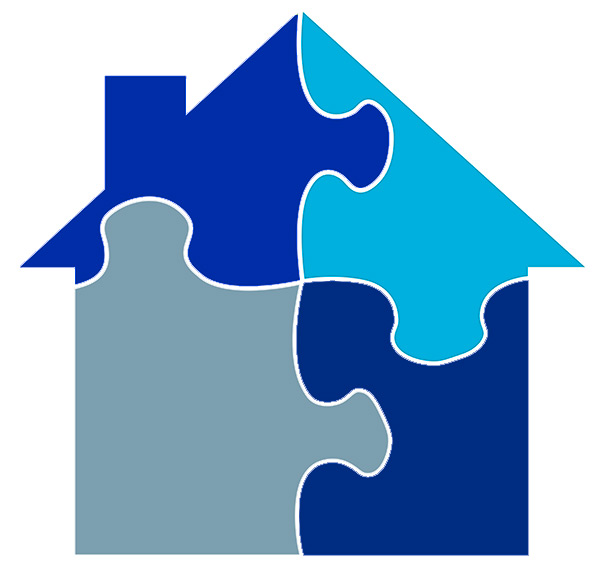 This agency was formed only in 1991 but it soon became well-known in Quebec.  Today, it has around 1000 brokers working under its banner.  The agency offers innovative products and services including protection programs for buyers and sellers and unique web platforms like Via Capitale Art, Via Capitale Vendu, and Via Commercial.
RE/MAX Real Estate Agency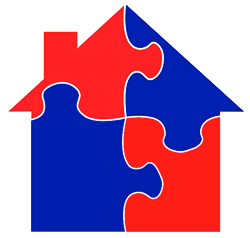 This American multinational company made its debut in 1973.  It is a giant in its own right with more than 113,000 brokers in 58 countries.  In 1982, it established itself in Quebec to woo real estate buyers and sellers.  At present, RE/MAX Quebec has almost 3,500 broker franchisees working in 136 offices.
Expert Immobiliere Real Estate Agency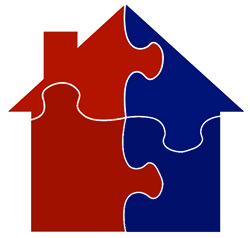 This real estate agency was established in 1993 to become a leading independent real estate broker.  It has around 470 brokers in its network offering professional real estate services based on transparency and strong customer support.
With their wide selection of commercial, residential and multi-family property listings, their real estate brokers can certainly help you find your ideal property.
Proprio Direct Real Estate Agency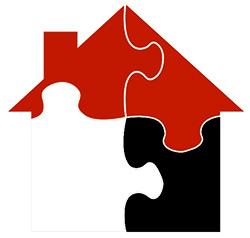 This real estate agency has innumerable properties on the market.  Its team of experienced and knowledgeable brokers and agents have the skills to negotiate and advise on legal and financial aspects of a real estate transaction.
Founded over 25 years ago, it has grown into a reputable and distinguished real estate company in Quebec and serves the entire province.
Century 21 Real Estate Agency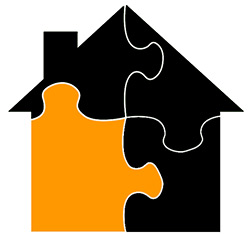 Century 21 has more than 4 decades of experience in the real estate industry.  This British Columbia based real estate agency has some 400 branches throughout the country with an estimated 22,000 real estate brokers.
It is managed by Charlwood Pacific Group and is represented in 77 countries and territories worldwide.
Century 21 proudly offers a personalized approach to their dealings with buyers and sellers. They offer unique protection programs for clients and a rewards program where customers can enjoy exclusive perks from their suppliers and partners.
Vendirect Real Estate Agency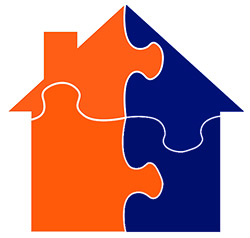 Since 1995, this real estate agency has served the region with its head office based in Laval.  Its unique proposition enables home sellers to save on commission.  The idea behind their operations is to allow the seller to work with the broker to find a buyer to reduce the cost of commission.
At present, they have 350 brokers in their network providing professional real estate services to buyers and sellers.
KW Urbain Real Estate Agency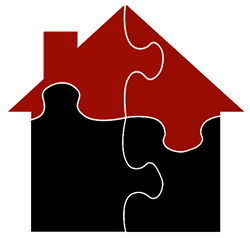 Kepper Williams Realty, Inc., an American real estate giant, began operations in Canada in 2013 in Montreal.  It is known to be quite innovative because of its open book policy, profit sharing program, state of the art technology, and continuous training of its brokers.  It has around 100 brokers in its network to date that practice principles of trust, honesty, integrity and commitment which are the hallmarks of the KW Urbain banner.
The brand is also present in Laval under KW Dynamik, in Gatineau under KW Distinction, and in Brossard as KW Momentum.
Would you like to find the best broker for buying or selling a property in Quebec? Compare these real estate brokers when you fill-out a short online form to receive free real estate proposals.
Finding the right real estate partner has never been so easy. Don't waste another minute – connect with our broker partners today to know how to sell your house or buy a new home successfully.
Real Estate Organizations and Associations in Quebec
There are various real estate associations and organizations in Quebec that safeguard the interests of consumers and brokers.  They provide the criteria for ethical and professional practice of the real estate industry's participants.
The real estate industry in Canada operates at 3 different levels – locally, provincially, and nationally as well as internationally.
While real estate boards operate the local level, provincial associations represent provinces and territories while CREA represents the real estate industry on a national and international scale.
Canadian Real Estate Association (CREA)
CREA is the largest single industry trade association in Canada.  It has around 100,000 members consisting of real estate brokers, agents, and sales people connected with 100 real estate boards and associations across the country.
Not everyone in real estate can use the title of Realtor. You need to be a direct member of the association or a local real estate board and CREA.
Quebec Federation of Real Estate Boards (QFREQ)
The QFREQ focuses on the real estate industry at the provincial level, namely Quebec.  As a non-profit organization born after the passage of the Real Estate Brokerage Act in 1994, it took on the role of promoting the interests of the entire industry in the province. It aims to ensure that the real estate boards and members fulfill their responsibilities as well as achieve their business objectives.
The organization supervises 12 active real estate boards in Quebec, as follows:
Abitibi-Témiscamingue Real Estate Board
Estrie Real Estate Board
Real Estate Board of Lanaudière
Outaouais Real Estate Board
Saguenay-Lac-Saint-Jean Real Estate Board
Center-du-Québec Real Estate Board
Real Estate Board of Haute-Yamaska
Real Estate Board of the Laurentians
Real Estate Board of Greater Montreal
Saint-Hyacinthe Real Estate Board
Real Estate Board of Quebec
Quebec Real Estate Board (CIQ)

Operating in the Quebec City area, this real estate board promotes the values of the profession for over 60 years.  It circulates information about real estate and works to strengthen the bond between real estate agents and the public.
It likewise promotes fairness and transparency among its members to ensure their development. It also provides services, tools, and networking opportunities for over 1,400 real estate brokers.
Independent Real Estate Brokers Network of Quebec (RCIIQ)
The RCIIQ is a group that is dedicated to the interests of independent real estate brokers and agencies in the province.  It provides professional services that address the needs of sellers and buyers of plexes, condos, homes, land, etc.
RCIIQ certified professionals have access to tools and resources that make them efficient in the practice of real estate.  As its members are independent, they benefit from economies of scale but have access to a web portal, marketing programs and networking.
Factors to Consider in Choosing the Best Real Estate Broker
Do you think it is confusing to choose the best real estate broker? Let us help you narrow your choice.
Criteria for Comparing Brokers

Online Ads
Websites that display a large number of ads online is more likely to attract internet users. Check the broker's online visibility to ensure wide access to potential buyers.
Years in Operation
In general, a real estate agency that has been in practice for a number of years is synonymous with quality services. As it gains more experience over time, an agency is able to develop systems for delivering good service to customers and build a reputation.
Types of Properties Sold
You can also check on the type of properties sold by the broker. Do they specialize in condos or single-family homes or luxury properties? You can choose your broker carefully to ensure successful collaboration.
Number of Brokers
An agency with a great number of brokers provides you with more opportunities to find one that meets your expectations.
Proximity to your Area
You'll want to work with a real estate agent who is near your home than someone who is 50 kilometers away. This means easier access and more convenient coordination for your real estate project.
Level of Turn-Over
A good indicator of performance and success is a high level of turn-over by a real estate agency. Check on the number of properties sold in your area by a broker to help you choose.
You can compare these criteria to find a broker that suits you and your needs.  Regarding commissions, the rate is generally 4% to 7%. You can negotiate the rate to find a satisfactory arrangement with your chosen broker.
Find the Best Broker Easily with Free Real Estate Proposals
Compare real estate agents is a web platform offering exceptional service.  You can obtain up to 3 free real estate proposals from experienced brokers in your area for a home sale or purchase.
Whether you are a buyer or a seller, we want to simplify your life.
Our broker partners are independent or from real estate agencies
Certified professionals familiar with your region send formal quotes about their rates and services
Compare proposals to choose the right company for you
Our service is suitable for projects for a condo, cottage, house, apartment, or other types of real estate projects
Our online form is short and easy to accomplish
Take 2 minutes now to fill-out our form and connect with the best real estate broker for your needs.