29 août 2019,
We watch them have a blast on TV and it looks so easy! The reality, though, is something else.
For the past few years, the number of renovations and FLIP real estate projects has exploded on our screens, making everyone want to start their own projects.
It may be a great idea, but if you think that everything will be rosy and the profit will be as high as what you see on TV, it's time to cool that excitement!
Many investors are embarking on FLIP projects with no idea of ​​what to do, and what not to do.
In a renovation project, some mistakes can cost you a lot of money and significantly reduce your profits.
Some people have even lost a lot of money in a FLIP project that went wrong.
But enough of the negatives! A FLIP project can also be very profitable and extremely fun to achieve!
You just have to know the major mistakes to avoid, and fortunately, we will be presenting them below.
Take notes and get ready because if you avoid making these few mistakes, it could drastically increase your chances of making your next project hugely successful!
Add as featured image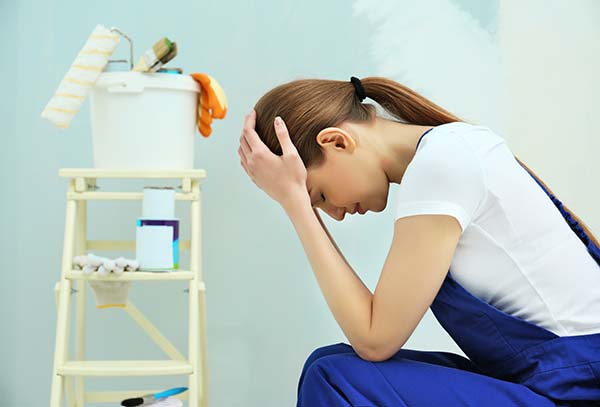 REAL ESTATE FLIP PROJECTS: WHAT IS THE STRATEGY?
When investing in real estate, there are usually two types of strategies, long-term holding, and real estate speculation.
In long-term holding, the investor primarily buys income-generating properties and holds on to them for a long time, and then resells them.
Real estate speculation is very different and includes a set of several projects that aim to make profit in the short or medium term.
This often refers to a real estate FLIP.
Indeed, the term FLIP is often synonymous with real estate speculation because the investment strategy is often to buy a property for sale that has the potential to be improved, make improvements, and then resell at a profit.
When we talk about a FLIP, we usually think of the traditional FLIP "renos", which consists of buying a house, renovating it, and selling it at a profit.
But in reality, there are many variations of this strategy and there are over twenty different types of FLIPs.

In this article, we will present you with 9 major mistakes that you absolutely must avoid if you want your FLIP project to be a success.
Know that contrary to popular belief, making a FLIP is much more difficult than you might think.
There are often unforeseen expenses, unforeseen events, extra costs, longer delays, and so on.
Avoid the 9 mistakes that are presented below and the chances that your FLIP project will be a success will be higher!
Mistake # 1 (the worst): Pay too much for the purchase
This is unforgivable! Not all properties are made to be "FLIPPED"!
Too many investors absolutely want to do a FLIP project and get into the first house that seems to need renovations.
In a FLIP project, if you pay too much for the purchase, it can drastically reduce or even eliminate your profit in the end.
Even with renovations, always take the time to properly assess the value of a property before you buy it.
A chartered appraiser might be useful for a few hundred dollars, or a real estate broker could do it for you for free.
Know that just because a home simply needs renovations does not mean that the asking price is right.
Many people do not take the time to properly analyze the value of the house in its current condition and rely on erroneous values.
To find out the actual value of a property in its state at the time of the sale, have a certified appraiser come in to determine the price.
If you want your project to be profitable, then you will have to pay for the property below its value, or at most, at its fair market value.
Keep in mind that the location of a property is the most important factor in real estate.
Even if a house needs renovation, it doesn't necessarily follow that it will be profitable.
You must make sure to choose a house in a great location that needs to be renovated and pay the right price.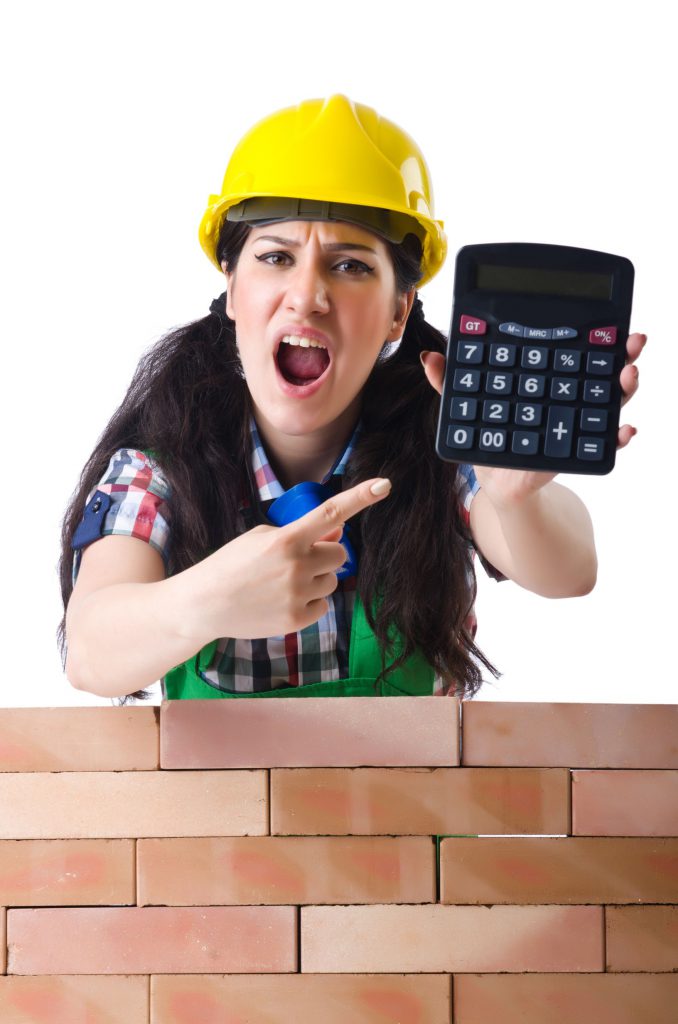 Mistake # 2: "Over-renovate" a property
One of the challenges in doing a FLIP project is knowing the right level of renovation to do.
There is nothing worse than investing $30,000 in renovations for a value increase of only $15,000.
How do you know where to start and when to stop? In fact, it's pretty simple.
Just visit houses for sale in the same neighborhood to see what condition they are in and what kind of materials are used.
There is no point in renovating a house made of high-quality materials if you are in a low-end neighborhood.
The value of the house will not increase much.
Therefore, we must try to renovate a house whose condition is below the standards of homes in the area and bring it back to market standards, or even slightly above the standards.
You should also avoid spending on unnecessary things such as a swimming pool, expensive landscaping, a skylight, etc.
Some renovations don't increase the value of a property while others allow you to make a handsome profit.
You must focus your renovations in the kitchen, bathroom, painting, and floors.
These are the things that buyers first see and which is most important to them.
Always keep in mind that you must bring back a property that was under normal market quality to the average market quality.
If you go overboard, you will not always be able to recover your entire investment.
Be smart in planning your budget!
If you want more tips on what renovations count the most, you can learn more from these most common home defects that buyers look for.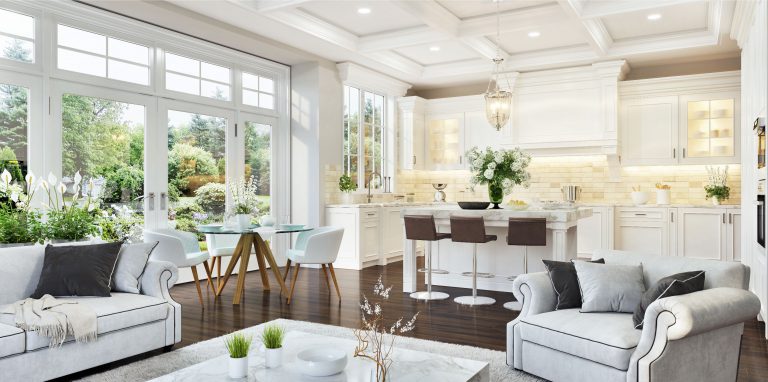 Mistake # 3: Not knowing the most expensive renovations
If you put the bulk of your budget on landscaping, buying a spa and adding a garage, this is the perfect recipe to reducing your profit when reselling.
You must target the most profitable renovations to maximize the selling price of your property!
In the world of renovations, there are :
high priority,
medium priority, and
low priority renovations.
Always focus on getting started with the TOP 3, then go on as needed to get the house back to market standards.

The 3 most expensive renovations are usually:
The kitchen
The bathroom
Interior and exterior painting
You need to renovate wisely by analyzing and taking the time to target the most profitable renovations.
Otherwise, you can say goodbye to your profit!
You should also avoid at all costs investing astronomical sums for outdoor landscaping, a swimming pool, spa, and other luxury items that buyers might not necessarily want.
Some renovations greatly increase the value of a property and can be considered an investment while others do not increase the selling price and cost too much money.
You can also learn more about how to set the value of your renovations according to the Appraisal Institute of Canada.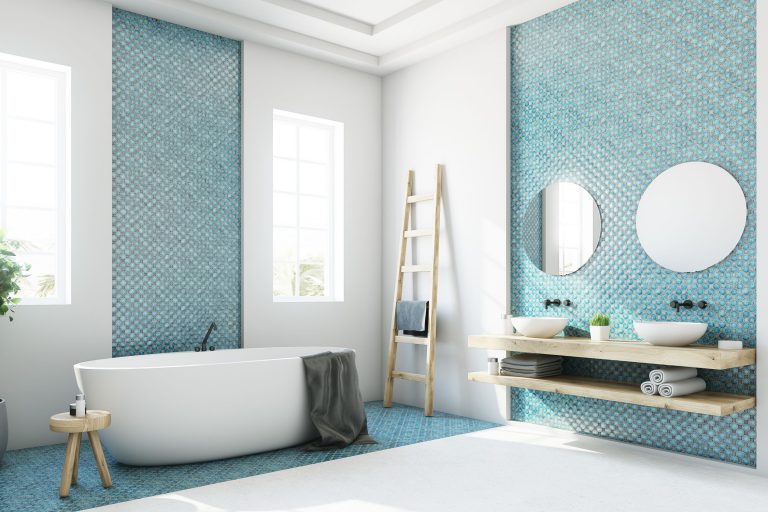 Mistake # 4: To take too much time!
It's no secret that time is money!
This is especially true for a FLIP because every additional day the building is in your possession costs you money in interest charges on your loan.
The majority of FLIP projects are financed by private loans which can earn interest as high as 10-15% per year.
On a loan of $300,000, if you take 6 months to do the work and another 3 months to sell, that's 9 months at 10% interest.
On a $300,000 loan, for example, 10% for 9 months is about $22,500. 
Obviously, if you manage to convince a regular financial institution to lend you the money, you will be less stressed but you must understand that a FLIP project must be done quickly and avoid taking too long.
Tell yourself that each passing day reduces the profit you can take to the bank.

This is not a race against the clock either, because the work must be done well if you want the sale of the property to be successful.
Just keep in mind that you have a schedule to follow and that you must avoid unexpected events and problems that slow down the job for several weeks.
Time is money, and it's really more critical when flipping real estate!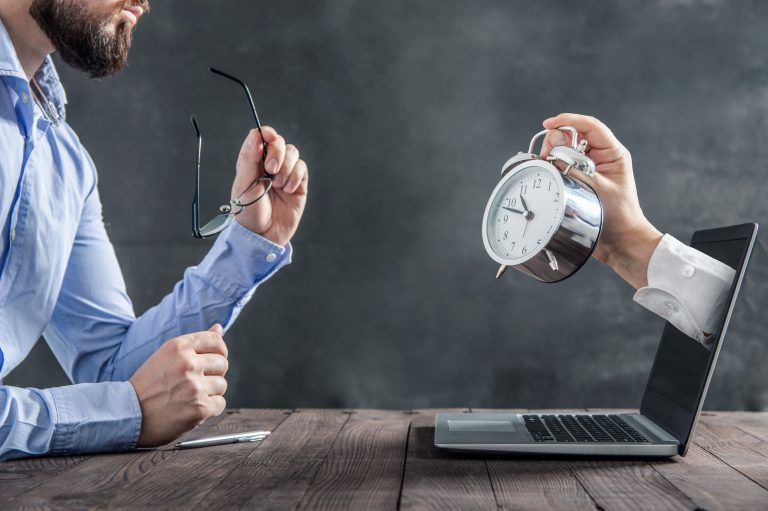 Mistake # 5: Set a price too high and be too optimistic
We always say to be positive in life, well in the world of FLIPS it can be a bad thing.
If you are too optimistic and you are in love with the property you have just renovated, there is a good chance that you will set a price that is too high.
Maybe you'll have a chance to find a buyer who will fall as much in love as you with the property, but that is rare!
People who over-value their project often lose because the transaction will take too long and they will be forced to lower the price to find a buyer.
It is, therefore, important to properly assess the market value of a project after renovations to determine if the project will be profitable.
A chartered appraiser is the best professional to help you with this.
By the way, before you even begin the work, you should ask a chartered appraiser to look at your plans and tell you the market value after renovations.
That way, you'll know in advance what your selling price and profit margin will be.
The cost to make such a projective assessment is often around $350-500.
This should be absolutely in your renovation budget.
You should also sell with a real estate broker to save time and have access to 100% of the buyers in the market.
Again, during the selling phase of your project, time is money, and the #1 strategy to make sure you sell quickly and at the best price is to have a real estate broker.
Again, the commission should be included in your budget.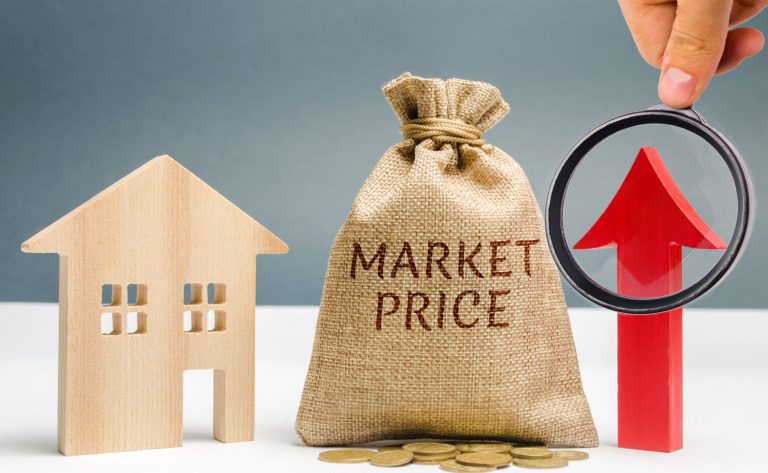 Mistake # 6: Turn yourself into a renovator!
When you start a FLIP project, you often want to save money here and there to increase your profit margin.
Install the ceramic backsplash? Of course, you are can!
Pull the joints in the house?
You don't need a wizard, you do not have to pay $2,000 to do it!
This is what many investors say when they decide to become a "master renovator"!
Unless you have a lot of experience in the field, avoid trying to do everything in your project.
Poorly drawn joints, poorly laid ceramic tiles and a poor finish will immediately be visible to buyers, and this could greatly affect the profitability of your project.
Some investors even have to redo the things they did DIY because the result was not up to professional standards.
Find good home improvement contractors and let them do their jobs.
If the profitability of the project depends on the fact that you have to do all the work yourself, this is not a good sign.
Let the professionals take care of the work to be sure that your property will acquire the expected value.
In some cases, it is mandatory that you go through a contractor to have the work done.
So make sure you have the permits required and obey the law when you do the work to avoid delays and other problems.
If you live in Ontario, take the time to check out your rights when starting home renovations or repairs.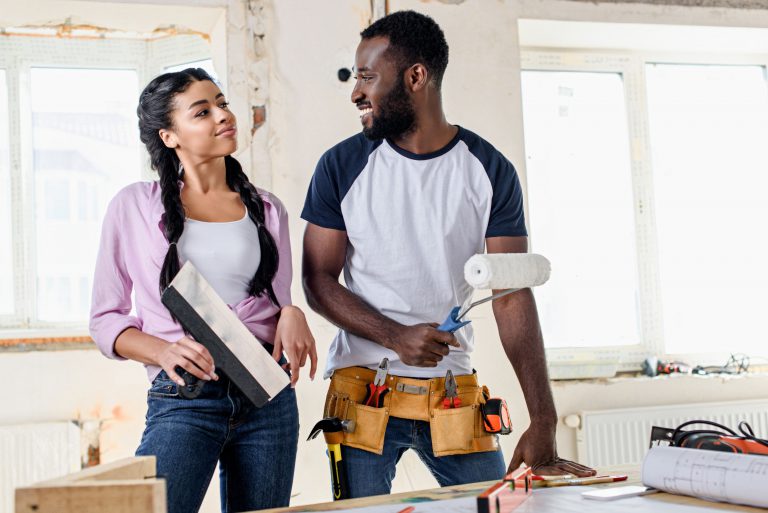 Mistake # 7: Decide to sell before the end of the work
There are two types of people who want to sell the property they FLIP before the renovations are completed: the discouraged, and those in a hurry!
The discouraged investor started a FLIP project that went wrong.
There were unexpected expenses, or it turned out to be more complicated than he thought.
In short, the project became disastrous and he wants to get rid of his project as soon as possible.
He will try to sell his property in the middle of the renovation to another investor.
By doing so, he is almost sure to lose money because the only really interested buyers he will meet are investors who will evaluate the price to pay for the project to be profitable.
A situation that is to be avoided!
Investors who are "in a hurry" are ultra-calculating investors who want everything done as quickly as possible.
He does not mind skipping steps to finish the project faster.
He will try to display the property for sale in the middle of the work.
Why is this a bad thing?
Well, there are only a few buyers who can visualize what the final results will look like.
Often, they will come to see but will hesitate to buy.
By displaying a property too quickly, you can "burn" it and affect the profitability of the project.
The only buyers in a hurry who can justify such a sales strategy are those who do business with companies specialized in 3D architecture and whose final result is visible before the end of the work.
This is not a free service, so if you do not want to use it, wait until the work is finished or completed before selling.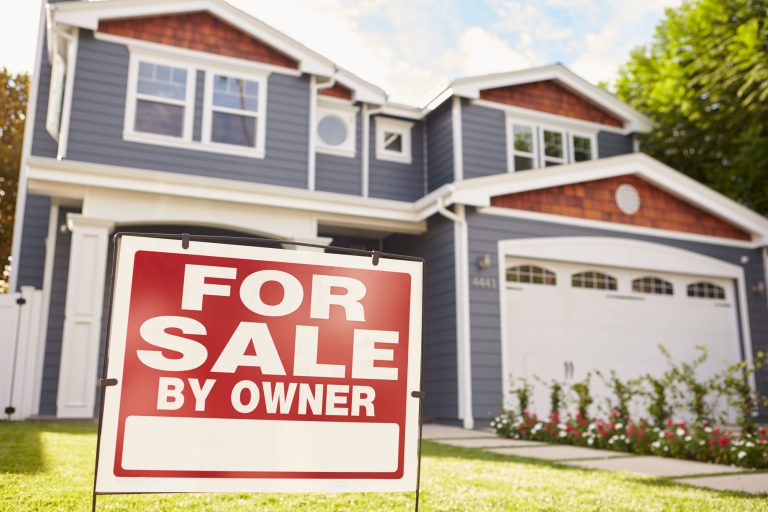 Mistake # 8: Bad insurance can be an expensive mistake …
In a FLIP project, one would normally juggle several hundreds of thousands of dollars.
You do not just need to have a regular home insurance when you have a big renovation project because it could cost you a lot.
In the case of some FLIPS, it is necessary to analyze the required coverage with a specialist in order to have the right protection in the event of a theft of materials, sewer backup, fire, injury, etc.
If you are not covered for all the problems and eventualities that you may encounter during the project, it could cost you a lot …
Do not take a chance and contact an insurer who specializes in the type of project you are doing before you start.
Too many investors are embarking on FLIP projects without knowing they are not insured properly.
Do not make the same mistake and do not take the risk!
You should speak with an insurance broker to ensure that you have good workplace insurance or even civil liability insurance during the project.
Explain to him your project and your concerns and he will be able to offer you the best protection for your investment.
It is better to pay a little more to get good coverage and not leave anything to chance.
Construction materials, if stolen, can easily amount to thousands of dollars.
Avoid losing all your profits with the right insurance coverage.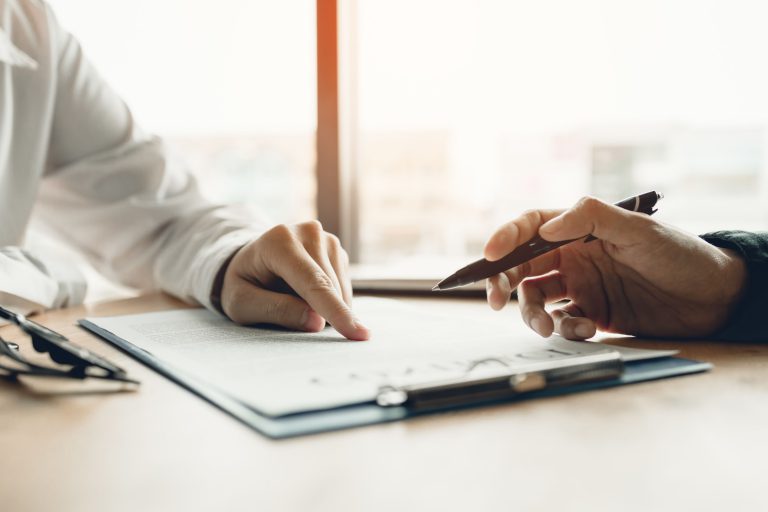 Mistake # 9: Trying to sell the house yourself …
Here is a big mistake!
Too many investors are trying to save money by trying to sell their own project.
This is never a good idea, as selling a property is much more complicated than it may seem.
If you want to maximize your profits quickly and sell at the best price, you need the help of an expert.
Let the professionals take care of the sale of your property.
The slightest mistake in the selling process including poor preparations can cost you tens of thousands of dollars.

You need a competent and qualified broker at your side.
But with the number of brokers on the market, how can you find the BEST?
Normally, this requires hours and hours of searching.
However, we have the best solution for you!
Simply fill out this form below to receive several offers from the best real estate brokers in YOUR AREA!
Our network has experienced partners who were carefully selected and constantly evaluated to ensure a high quality of service.
By completing the form, you can compare in just a few minutes the profiles of several real estate brokers, as well as their strategies, offers, commissions, and personalities.
It's the easiest and most effective way to find a real estate broker in Quebec!
Would you like to know the best part! It's totally free and without commitment!
What are you waiting for?
Do you have a FLIP project that you want to sell profitably?
Find a broker who will manage to sell your property through Compare Real Estate Agents!
Do not make the mistake of selling your own property because it could cost you a lot! 😉 Read the reasons why the Canadian Real Estate Association (CREA) recommend hiring a qualified realtor to handle real estate transactions.