27 septembre 2019,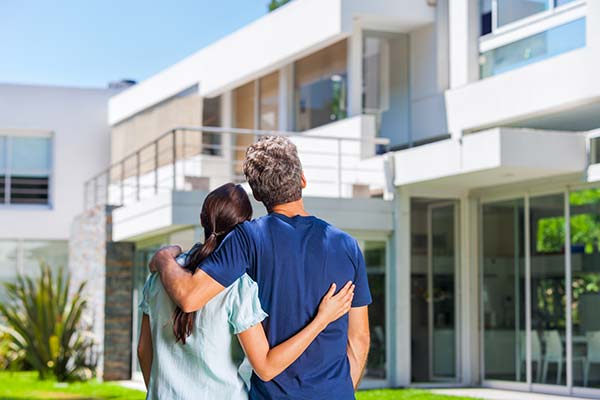 Buying an income property can be a very profitable investment in the long run but it can also be difficult to get financing and raise the down payment needed to buy it.
The beginning can be very challenging for an investor and many wonder if there is a strategy that could help buy an income property faster. Have you ever thought about investing by becoming a homeowner?
This investment strategy is not new and has made it possible for many people to become homeowners at a cheaper price. Young investors often benefit from using this strategy and will immediately reap the benefits.
But what does becoming a homeowner mean?
Let's take a look at this real estate investment strategy.
What does it mean to be an owner-occupant?
Although this is a generally understood term, becoming an "owner-occupant" refers to buying a PLEX or income property with less than 5 units to live in and then rent the other units for extra income.
It's that simple! Some investors, for example, buy a triplex, live in the big house and then rent the other two houses. With the rental income from both houses, it costs him almost nothing to live in the building.
This means that you will have to live near your tenants.
There are, of course, advantages and disadvantages of living in a building where the other apartments are rented. It is similar to the time when you were younger and lived in an apartment.
Let's look at the advantages and disadvantages of investing in real estate by becoming a homeowner.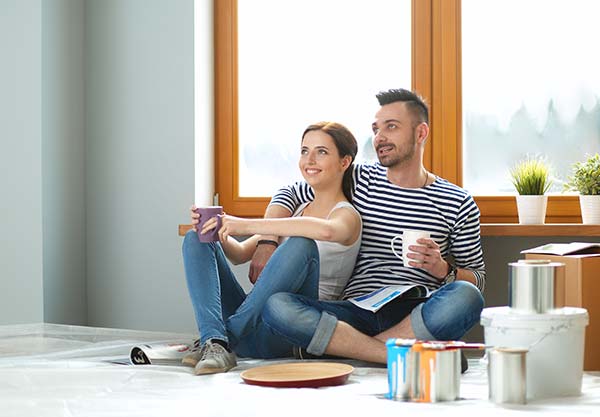 For what type of building is it beneficial to become a homeowner?
When talking about investing in real estate as homeowners, many people think they have found the miracle method that works every time. However, be aware that this strategy is not for everyone, and that there are certain types of buildings that are better suited to this lifestyle.
Generally, investors who want to buy an income property and live in it as homeowners will target 5 units or less, specifically duplexes or triplexes.
What is the reason? They do not want to have 10 tenants knocking on their door at every small inconvenience that happens. With a duplex or triplex, you only have one or two tenants to deal with which reduces the chances of you being disturbed at home too often.
Imagine living in a 12-unit building and have all your tenants know that you live in the 2nd floor unit. As soon as the slightest problem arises, they will call you, and if you do not answer, some tenants will go as far as going to your house. We bet you do not want that.
In addition, one of the reasons for targeting a small apartment building is that the income you get from your tenants will pay a large portion of your mortgage and expenses. A triplex is often the ideal size while a duplex can also do just fine.
This small compromise can work very well. You have enough income so that your housing cost is very low or almost zero without worrying about too many tenants who can disturb you at all hours of the day and night.
Learn more about buying a PLEX as a home or as an investment and multiply your savings.
What are the advantages and disadvantages of becoming homeowners?
Frankly, there are more advantages than disadvantages to becoming an owner-occupant but these few disadvantages can be important enough to make you think twice and decide that this is not the lifestyle for you. The following table shows you the major advantages and disadvantages of this investment strategy.
Becoming an owner-occupant

Advantages
Disadvantages
Lower housing cost

Your renters pay a large portion of the monthly mortgage payment, sometimes in full

The maintenance of the building is less expensive since you also do it for yourself at the same time.

Some expenses are tax-deductible

You can pay a 10% down payment instead of 20%

You can potentially become an owner more easily since you don't have a separate mortgage for your home.

 You will live with neighbors very closely so it is like living in an apartment. You will have to get used to the noise and living in close proximity to others in a multi-unit building.

You will be readily available to tenants so you will be disturbed more often than if you are a landlord who is not in the premises.

 
It is possible to get free housing!
You've probably heard of investors who bought a PLEX to live in and the income generated by the rent was enough to cover all of the mortgage payments. This is like a dream come true – obtaining a FREE house!
But is it really possible? The answer is yes! Is it really possible to think that this will be the case for you? The answer is no!
It's not to be pessimistic but it is also important to be realistic. By becoming an owner-occupant, the rent from the other units will probably cover a large part of your mortgage payments and your expenses but it is rare to have the rent pay for everything.
However, the scenario of having free housing by becoming an owner-occupant is quite possible. This is usually easier when an investor buys a building of 4 or 5 units rather than a duplex.
Even if it isn't entirely free, it is still highly attractive to buy a house that would cost you LESS than if you buy a condo or house that only you will live in.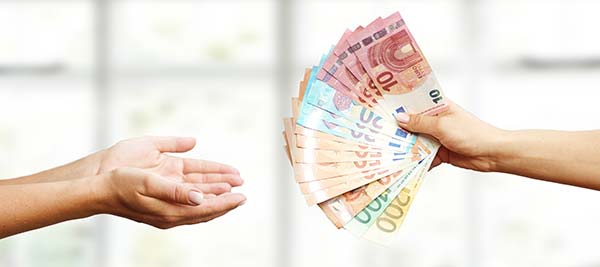 PLEX prices have jumped but not rent. Is it still profitable?
In recent years, experts have followed and analyzed the evolution of the PLEX and the small income market and presented some very interesting figures.
In 2000, the median price of 2-5 unit buildings was $130,000. In 2015, the price rose to $360,000, representing an increase of 177%.
During the same period, the average rent increased only by 27%. It is, therefore, perfectly natural to wonder whether it is still profitable and advantageous to buy an income property in Quebec.
However, it is important to note that when taking into account all economic factors such as inflation, interest rates, etc., several experts say that the situation is about the same as at the beginning of the new millennium.
The dramatic price increases experienced in the first decade did not, therefore, affect the profitability of real estate investments as previously thought. It is still advantageous to invest in real estate but it is just better to monitor acquisitions and pay more attention to the financial details.
Having a 100% free housing is quite rare nowadays but it is still possible that the income from the other units will be able to pay for the mortgage.
To show that it is still profitable to invest in an income property as an owner-occupant, we have prepared sample figures taking into account data from a real income property for sale in the Quebec City area.
You will see that it is still possible to minimize your monthly housing costs by becoming an owner-occupant.
Sample Calculations – Becoming a Triplex Owner in Quebec City
Triplex in QuebecSelling price: $350,000
Down payment: $70,000 (20%)
Revenues of 2 units out of 3 (- occupant): $16,500
Interest rate: 3.19%
Amortization: 25 years
Monthly Mortgage Payment: $1,352
Annual Mortgage Payment: $ 16,225
Annual building expenses: $8,500
You immediately see that the revenues of the 2 units that are rented manage, on their own, to cover the annual mortgage payments of the building ($16,500 – $ 16,225 = $225 surplus).
It's a good sign but that does not mean it's completely free for the homeowner? He still has to pay the annual expenses of the building, such as municipal and school taxes, as well as maintenance expenses.
That would be $ 8,225 a year, according to the numbers provided by the broker. This represents an amount of $ 685 per month.
We are talking about a standard building without exceptional characteristics, sold at market value. There are possibly more interesting buildings, and the best investors will be able to work with a good real estate broker to find them.
Becoming an owner occupant comes with a way of life!
The biggest question you have to ask yourself when considering homeownership is if the lifestyle is for you.  We can think about the financial benefits but we cannot stand living in close proximity with other tenants, or to live with neighbors on the other side of a wall, it may be better for you to pass up this opportunity.
Being an owner-occupant comes with a way of life.  It is the other side of this very popular investment strategy. Some investors will tell you that there is nothing to it and that for them it's a miracle strategy! Others will tell you that they hated the experience because their tenants came to ask for their services almost every day.
It all depends on your state of mind, your expectations, and the lifestyle you are looking for! But there is also a question of money.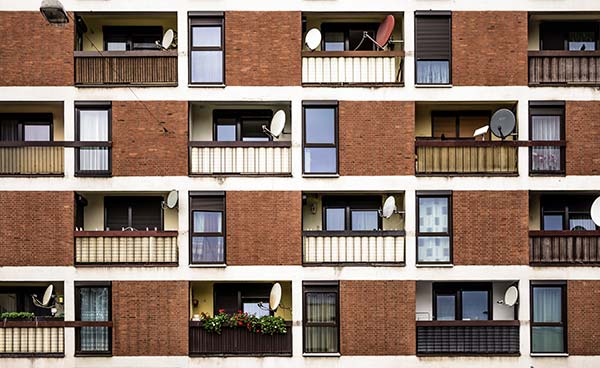 Buy an income property as an owner-occupant: a smaller down payment required!
Although the general requirement is for a minimum down payment of 20% for the purchase of an income property, it is possible to pay 10% when you want to buy by owning a PLEX. It can make a difference in terms of accessibility since the down payment is often the most problematic element in many investment projects.
For example, if you want to buy a $350,000 building purely for rental income, you will need a down payment of 20%, or $70,000.  However, if you will in the building and become an owner-occupant, this amount is cut in half and only a minimum of $35,000 is needed. It's a lot easier to raise.
However, since you put less than 20% for your down payment, you are required to get mortgage loan insurance from CMHC and pay the premium that comes with it. This will cost you a few thousand dollars, but you will have the option of amortizing it in your mortgage.
By and large, becoming an owner-occupant of an income property makes it easier and faster to invest in real estate with less cash. Frankly, it is advantageous in many different ways!
You can find out more about how to buy your first home in Quebec and start planning your home purchase.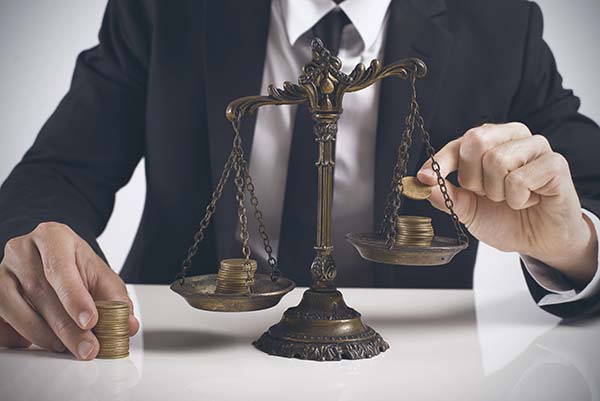 What are the expenses and what is the budget for purchasing a PLEX as an owner-occupant?
Becoming an owner-occupant to reduce your living expenses is a great strategy but it's not just a matter of economy and having a few extra thousand dollars in your bank account.
In a real estate multi-unit property, the minimum investment as an owner-occupant is 10% compared to 20% when the investor does not intend to live in the building.
When you say that the price of a PLEX is at least $200,000 (the average cost in a small city), then you have to provide at least $20,000 for the down payment.
Then you will have additional expenses to pay, including the CMHC insurance premium (which can go up to $10,000 and more), notary fees, inspection fees, evaluation fees, the welcome tax, and more!
Note that you can amortize the CMHC premium, which applies to all loans of less than 20% down payment, in your mortgage instead of paying for it at once.
For expenses, you must make sure to have about $10,000 set aside to cover unforeseen expenses related to the purchase of your building. Thus, it can be said that to buy as an owner-occupant, you must have at least $30,000 in your bank account, and ideally a little more in case of emergencies.
As you can see, you cannot buy an income property as an owner-occupant with only 5% down payment.  Plan your budget accordingly and make sure you have calculated all the expenses related to the purchase of a multi-unit property.
Median PLEX prices in the largest cities in Quebec
Do you want to buy a PLEX as an owner-occupant in your area but you're wondering how much is the price?
We have researched the average prices of 2-5 unit PLEXES in some of the largest cities in Quebec. This should give you an idea of the type of budget you need and the prices of buildings in your area.
The statistics below were taken from the Centris database as of July 24, 2019.
Island of Montreal: $575,000
National Capital (Quebec): $299,000
Gatineau: $290,000
Laval: $511,500
South Shore Montreal (Longueuil): $415,000
Trois-Rivières: $150,000
Lévis: $272,000
Saguenay/Lac-Saint-Jean: $160,000
As you can see, prices vary enormously from one region to another and from one municipality to another. Obviously, it is in the Island of Montreal that the median price of a 2-5 unit PLEX is the highest. It is also in Trois-Rivières that prices are the most affordable to buy a multi-unit building among major cities in Quebec.
Finally, the real estate markets of Quebec, Gatineau, and Lévis are still very affordable for novice investors who do not have a huge budget. More seasoned investors may be interested in markets such as Laval or Longueuil.
Become an owner-occupant and find the perfect building through a real estate broker!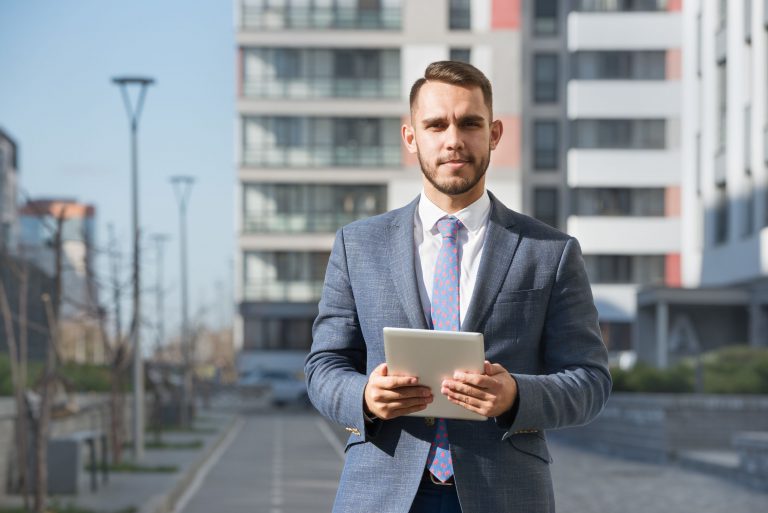 Are you ready to invest in real estate and believe that being an owner-occupant is the best way to get there?
Do not waste time and start your project with the best professional in the field: a real estate broker!
To save time, money, and find the best properties for sale in your area, you need a competent and experienced professional.
It's absolutely FREE to work with a broker to find and buy an income property in Quebec! Why will you pass up the expertise of a professional who can help you find the most profitable buildings and those where you could make the most of your real estate investment strategy?
To find the best real estate brokers in your area, we have the easiest and most effective way!
Fill out our form in just a few clicks to receive offers from professional and competent real estate brokers. Our service is free and no-obligation and will allow you to quickly compare several offers, profiles, strategies, and personalities all at once!
This is THE BEST WAY to find and compare real estate brokers in Quebec! If you are thinking of starting your project, do not wait any longer and entrust it to an expert.
Many investors have saved thousands of dollars or more by using the services of a real estate broker. Most importantly, it did not even cost them a dime!
Fill out our form to receive your free quotes!